Armor Road Cases has built a carry case with a fully customized foam insert to transport valuable equipment. Our customer HIFraser is an Australian market leader in the field of complex safety critical and habitability systems for challenging environments.
The case is made of 6mm plywood panel which is made strong and sturdy with aluminium extrusions at the edges and has a hinged lid. There is a foam insert which has been designed according to the dimensions of the item to be carried. Custom foam inserts help to keep the equipment safe and organized in the transport cases. We use 3d laser scanning technologies and advanced software for accurate foam insert design and production. In this carry case, perfectly designed foam insert was essential to hold the equipment firmly. This would ensure no breakage or damage to the content of the case.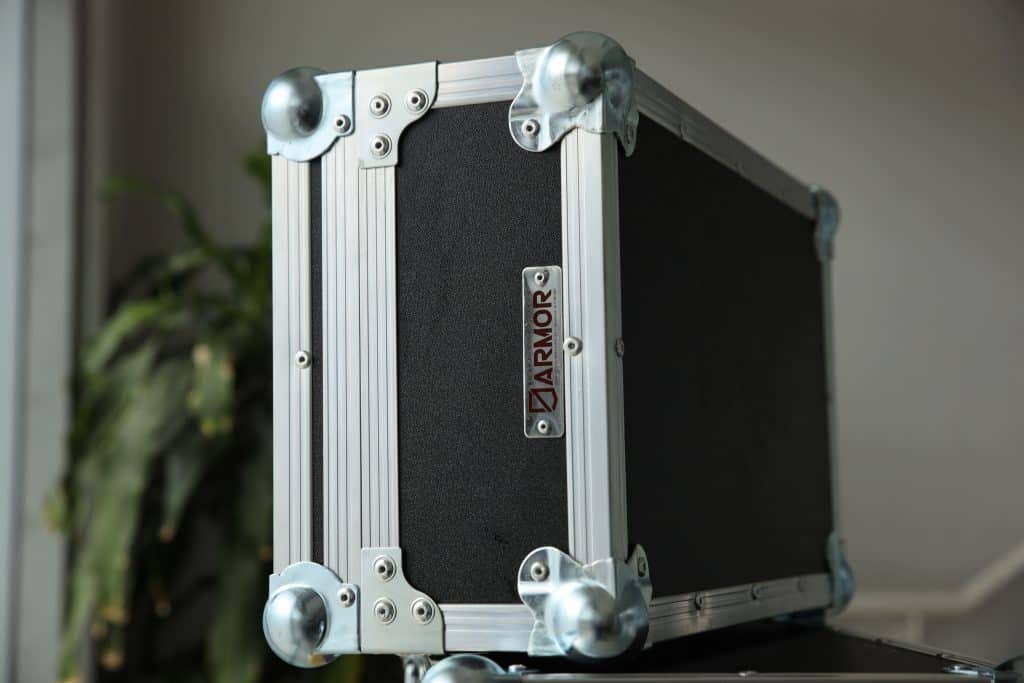 Custom foam lining has been provided in the interior of the lid so that shocks are absorbed and the content is safe. To keep the case securely latched, the case has 2 medium recessed latches. There is 1 recessed handle (also known as suitcase handle) for easy handling by the user.
Please contact us in case you have a requirement of a custom carry case with foam insert for transportation of your delicate and valuable instruments and products.