Many of our clients request custom foam inserts because they are dissatisfied with off the shelf solutions that don't closely contour with their items, fit into their case, or is simply non-existent because the items they want foam inserts for are so specific or niche.
The process to come up with a prototype is very involved and requires a lot of upfront work. Our design and workshop hours for foam inserts are charged at 100+GST per hour meaning the upfront cost of producing a foam insert can be very costly and is generally not suitable for customers who only need for their tool boxes, etc. The cost is significantly lowered if a bulk order is placed. Many clients do find merit in proceeding, especially when they are looking to mass produce the insert.
A big portion of quoted price depends on how much information you are able to supply when you come to us. The best case scenario is to have the 3D model of the item the foam needs to be designed around. The next best thing would be to have an engineering drawing containing the dimensions. But these things are not necessary if you prefer to send the item to us instead and have us make the measurements. This would add to the cost of foam design if you decide to continue after receiving the quote.
To be able to produce an accurate quote without any prior information, we would like to have the items at hand to run a trial scan of their geometry. The reason for this is because the complexity of the item's shape, symmetry, material, and surface finish play a big part in how long it takes to achieve a satisfactory 3D model of the item to design the foam insert around.
3D Scanning For Preparation of Foam Insert Design
The scanner we use is based on laser technology and is susceptible to metallic, transparent, or untextured surfaces. Such items need to be treated with a contrast agent before the scan, but this not desirable for delicate items with lots of nooks as this makes it difficult to clean the contrast agent off. 
Laser scanners rely on markers to use as positional and size references. In instances where the item is not too large or tall having these markers just on the work surface is more than enough to get good scanning angles from above, where the markers can still be detected. This saves on prep work, but for larger items or scans from low angles, additional markers would need to be placed on the item itself. On the other hand, small thin items and other finer details also present challenges and may not properly get picked up by the scanner.
With items that have no flat surface, multiple scans may be needed to capture their geometry from all angles, then combined together in post processing into the one model.
The scanning process is by no means perfect and oftentimes the 3D model needs to be cleaned up before it is usable, so it should not come as a surprise how many hours it can take to design a foam insert.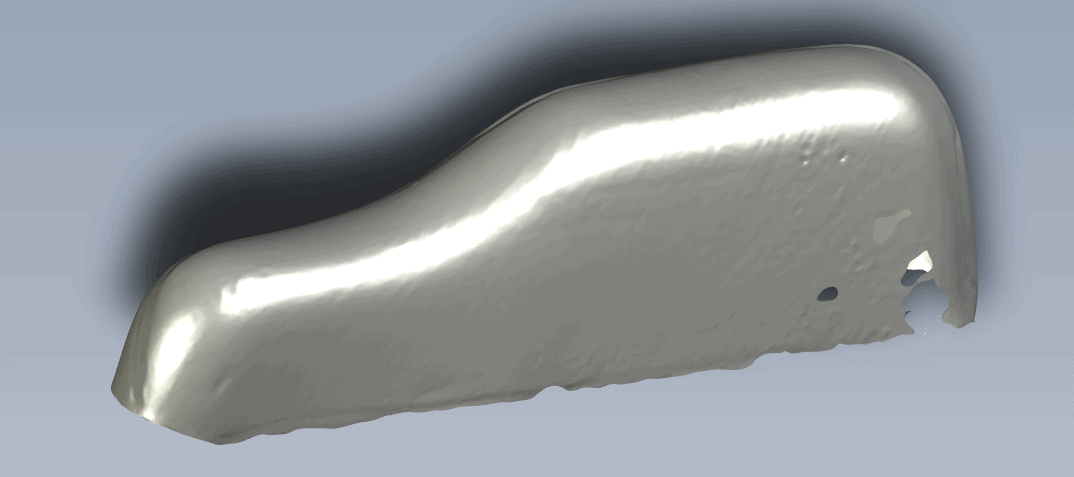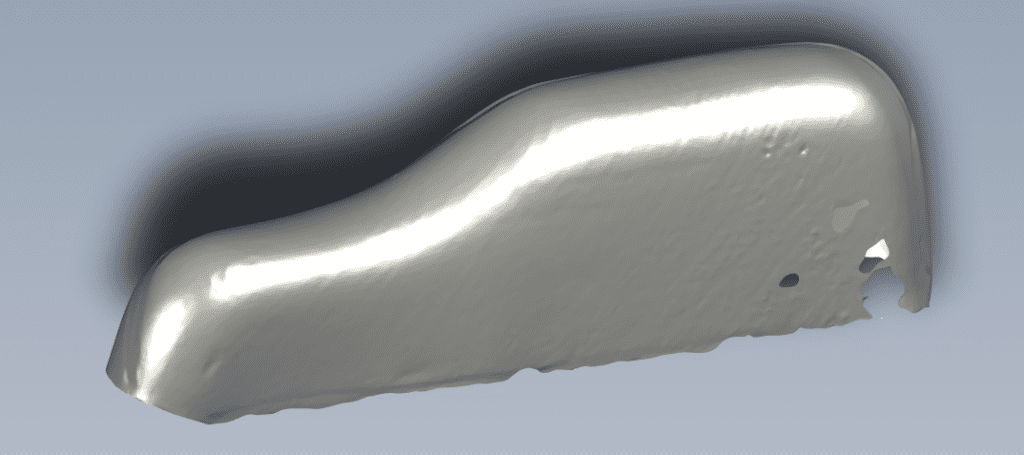 This specimen measured about 50x15x5 cm, was one of the easier items we have scanned and is something we would have charged about $80 for.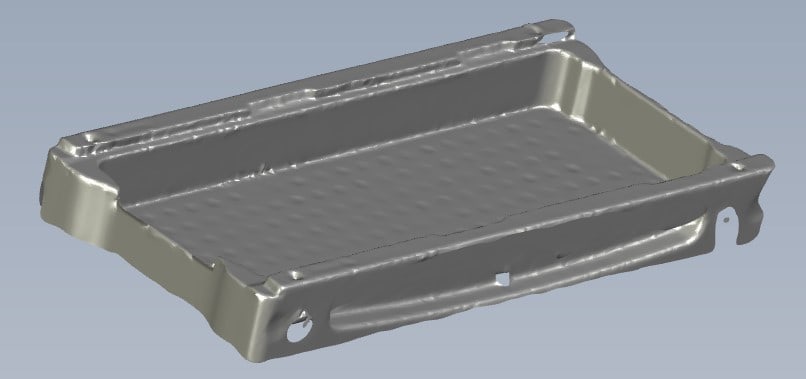 Here is another example. Dimensions: 25x12x2 cm, but is made of metal which complicates the process and therefore costs about the same as the above example to scan.
Our team of designers would create a 3D model of the proposed design for your input and approval. Do note it is not always practical to design foam inserts to be manufactured out of a single piece of foam. So despite how things may seem in the 3D model, the actual product may be constructed out of several pieces and we encourage you to tell us if it is critical to go for one way over the other.
Providing your own CAD drawings?
You may save cost by providing your own CAD drawings of the foam inserts required. We accept 3d and 2d CAD in most format as long as they are accurate and can be viewed in Solidworks (3d) or AutoCAD Lt (2d). These drawings must be accurate as major revisions on our part will cost extra. We will review the drawings and suggest any update/revisions/improvements to be done in order to make them work well.  
Foam Inserts Manufacturing and Cost
The approach taken for the manufacture of the foam insert depends on the material choice and size of cut outs. Firm foams like EVA are forgiving when it comes to CNC milling and can be used for designs that needs to be made in one piece. One thing to keep in mind is that our Sydney workshop's CNC has 3 degrees of freedom so there is a limit to how complex of a shape it can cut, as it can only cut from above.
With soft foams like our 3385 sponge foam we would not recommend CNC milling, meaning our only other option would be to use a blade attachment for a through cut and gluing a separate layer of foam for the base of the insert.
For foam inserts over 50mm thick we would need them to be built in multiple layers. Whether this means the layers would be cut first then glued together or the other way around depends on material choice, how much hollowing out is needed, and hole depth. The longest foam cutting end mill on our CNC is about 150 mm long.
The first method has the greatest chance of success and is faster, but the surface finish of the areas where things need to line up would not be totally smooth.
Armor can not only product small orders with quick turn around from our Auburn workshop, but also bring in foam inserts in large quantities form our partners in China at a more affordable rate, except that lead time can be 8-10 weeks. Samples can be provided at a cost for confirmation. Customer may decide where the foam inserts should be manufactured based on cost differences and lead time requirement.