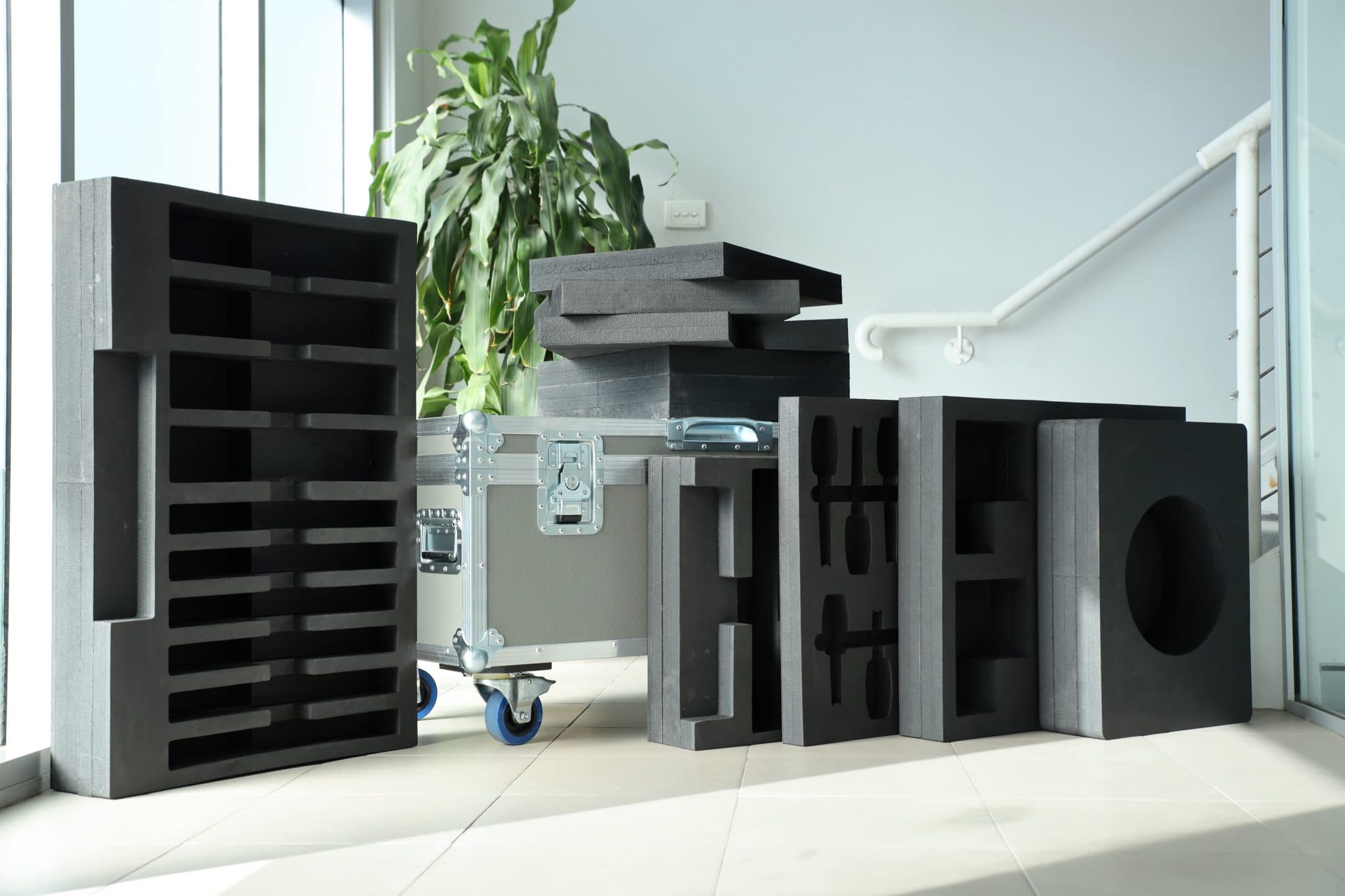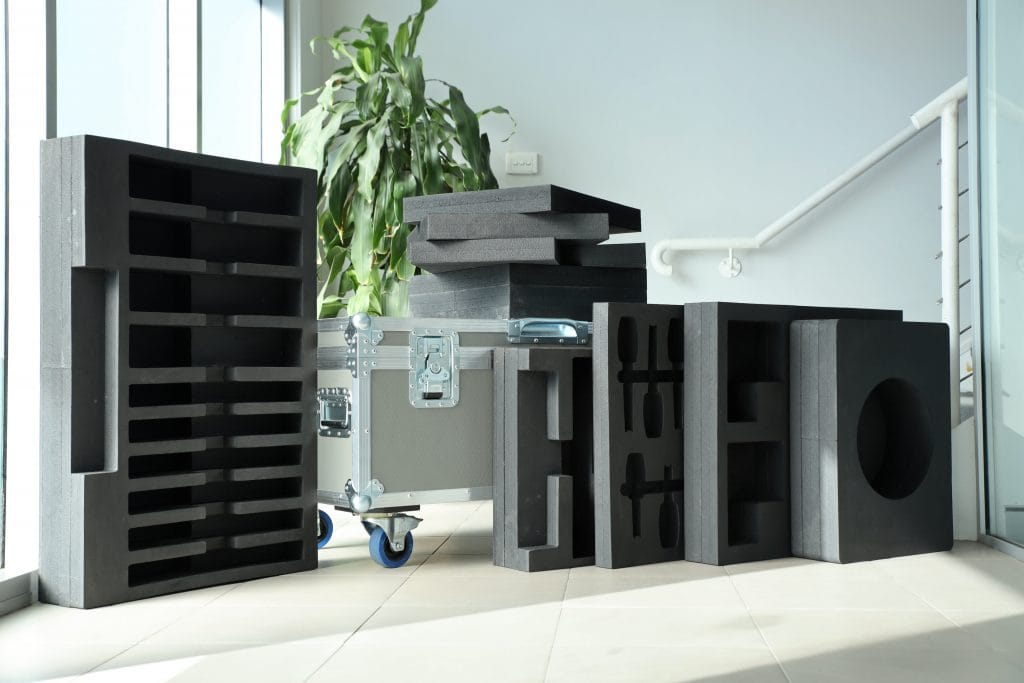 NEP Australia is part of the NEP Worldwide Network, the leading worldwide outsourced technical production partner supporting premier content producers of live sports, entertainment, music and corporate events. It has Australia's largest and most diverse fleet of outside production vehicles (trucks). We have designed and built 9 fully customized foam inserts to be used inside their trucks.
These foam inserts have been made using industry leading software such as Solidworks & AutoCAD. We are able to model the foam inserts in 3D and present them to the client before commencing productions. CNC routers are then used to accurately produce the foam inserts once designs are confirmed.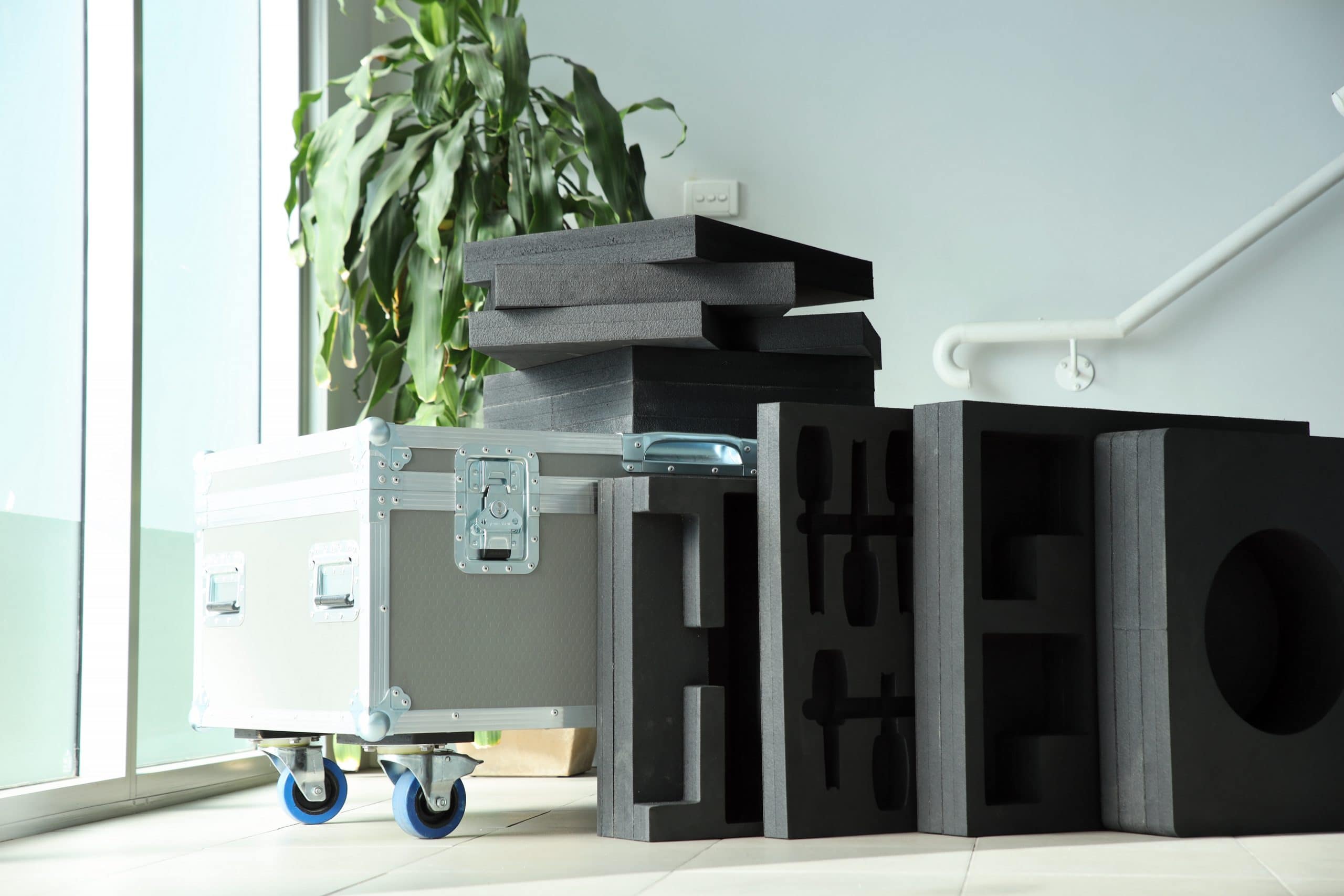 Foam inserts provide full protection to its content. The items stay intact since the foam inserts are made with exact dimensions of the items. Thus the chances of loss of damage occurring during transportation are almost nil.
Customized Transport Case
We have also built a road case for one of NEP's outside broadcast vehicles. It is a customized transport case which has been designed specifically for NEP Australia's GT 11 Commentary kit. The transport case is a versatile case.  It is built to be truck friendly. We have used excellent and heavy duty 9mm laminated panels and Penn Elcom hardware to ensure its body stays compact and robust. Aluminum extrusions have been used on the sides of the custom road case for it to be sturdy. The case has a hinged lid which makes the opening of the case smooth.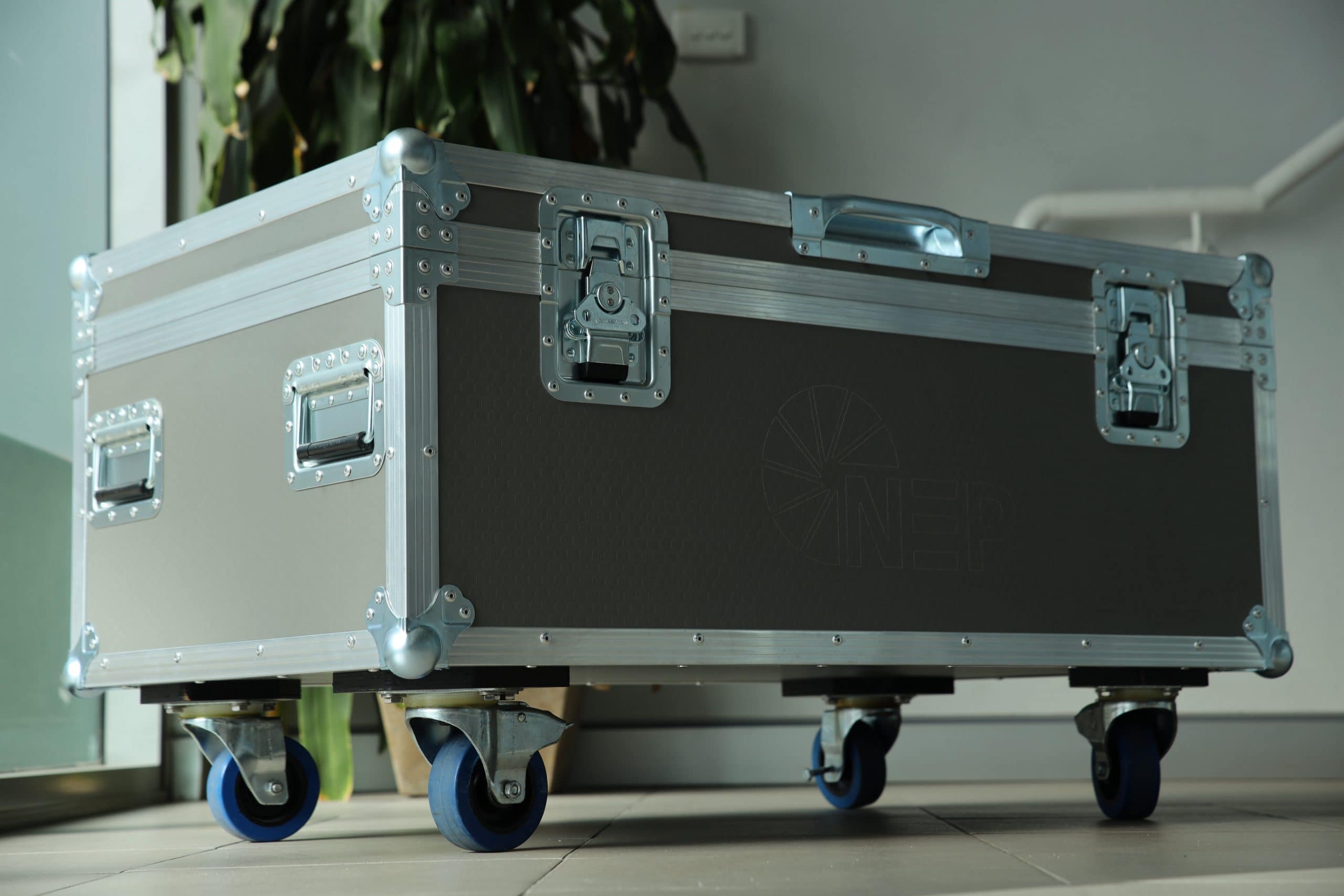 The customized trunk case has been equipped with fasteners to make sure it remains safely latched during the course of transportation. Also, the custom trunk case features recessed handles on two sides to enable smooth movement of the case. It has been designed in honeycomb patterns. 
Road Case with internal dividers
We have inserted internal dividers in the road case to keep its contents separate from each other and thus stay organized. These have been made from heavy duty EVA foam & plywood lining. The name of the client, NEP, along with its logo has been screen printed on the front side panel of the customized transport case.