Stryker is one of the world's leading medical technology companies. It offers innovative products and services in all areas of medicine that helps improve patient and hospital outcomes. Armor Road Cases has designed custom Medical Scanner Kit (SPY-PHI) Transport Cases for Stryker. SPY-PHI is a unique and versatile fluorescence imaging system that allows surgeons to visualize blood flow in vessels.
The inside of the case has been lined with foam linen to ensure that the equipment is well protected while in transit. The Medical Scanner Kit (SPY-PHI) Transport Cases have been built with carefully designed foam inserts so that the delicate parts of the scanner kit do not get damaged during transit. The equipment has been scanned in 3D technology using our 3D Laser Scanner to get a perfect cut-out of the foam insert. EVA High Flex foam has been used and the foam insert has been done using CNC Router. The cases are made using 6 mm laminated plywood panels so that the cases are light in weight.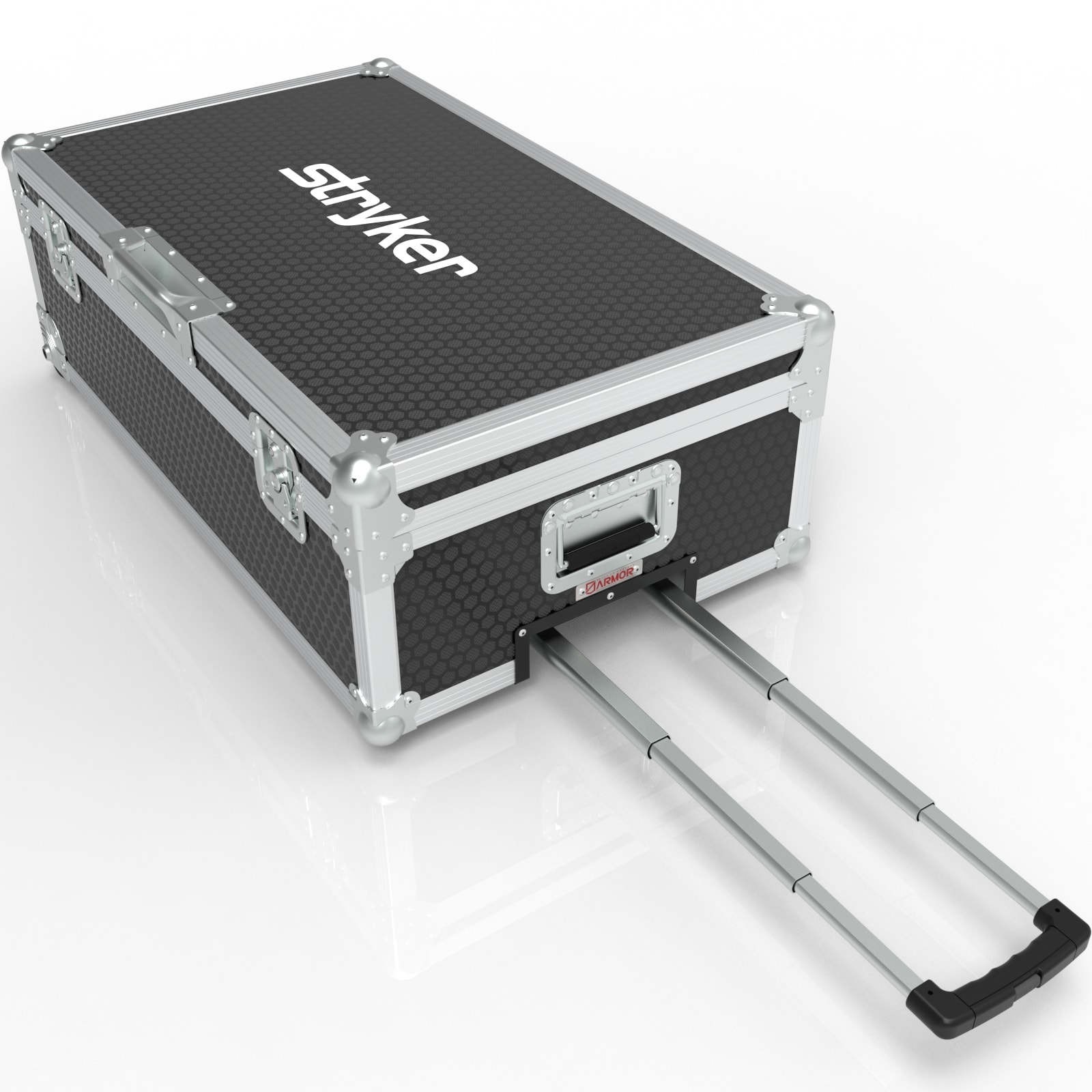 The customized transport cases are built with pull-out handles for easy carrying and handling. Wheels have been affixed to the cases so that the user can handle the case effortlessly.
We have used chrome dipped quality aluminum extrusions and braces, ensuring a sturdy and robust transport case. The name of the company has been UV printed on the flip-up top to give an identity to the case. This has been carefully executed by our team of experts.