PQI Audio Visual had requested a case for their Allen & Heath dLive S5000 console. Interestingly, large consoles like these can be stored vertically to create a taller case. That way it can also function as a standing desk once fully deployed, eliminating the need to remove the console from the case.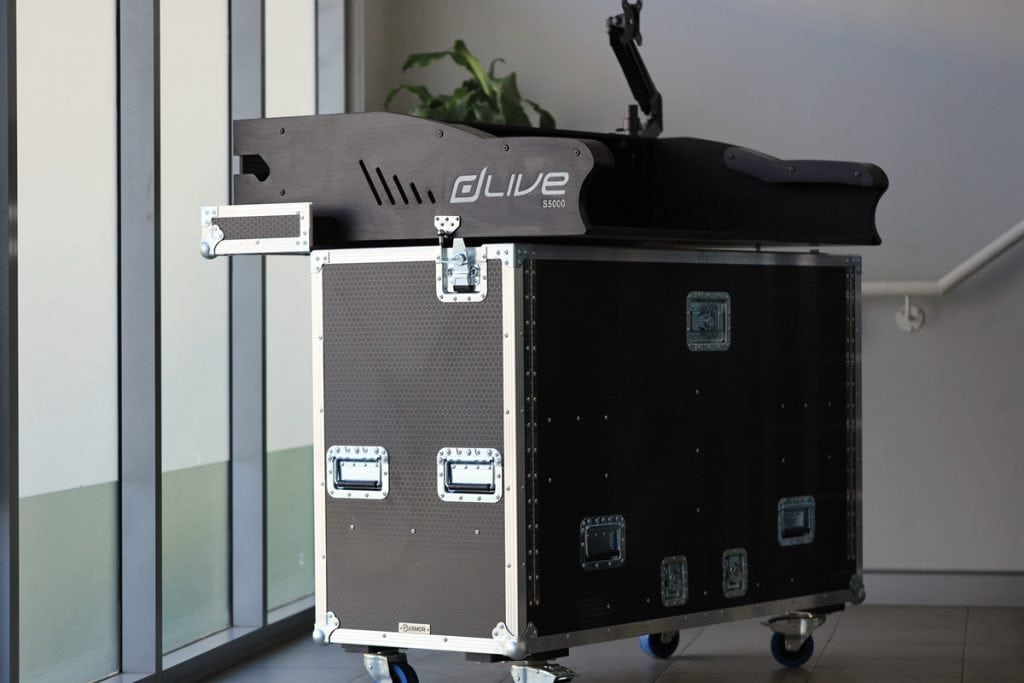 The console platform is stored vertically behind the front doors. Once opened there is plenty of room to access the platform and flip it up for use, they are held in place with gas struts on either side and can support the weight of the heavy console with ease.
The case features a split lid to allow the platform to be uncovered and also leave the hinged part of the lid behind to function as additional support for the platform when fully opened.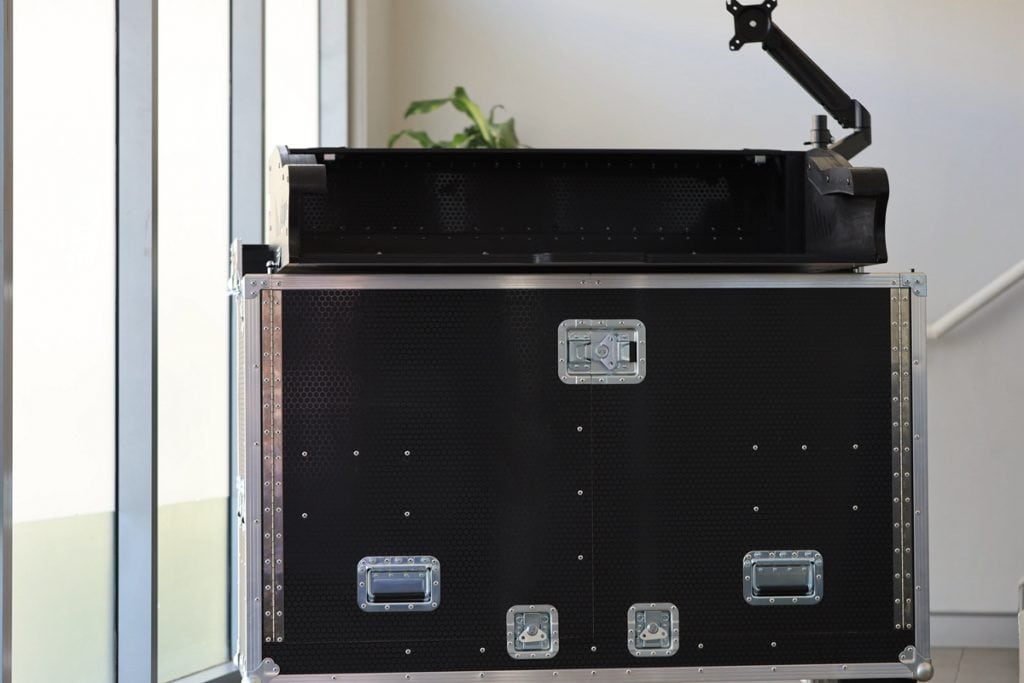 To top things off, logo printing on the side of the platform.