We just finished our latest custom audio console case, and we want to introduce you to the flip up audio console case designed for our client PQI Audio Visual. We have previously designed a video console case for our client PQI; they loved it and requested us to design their new flip audio console case.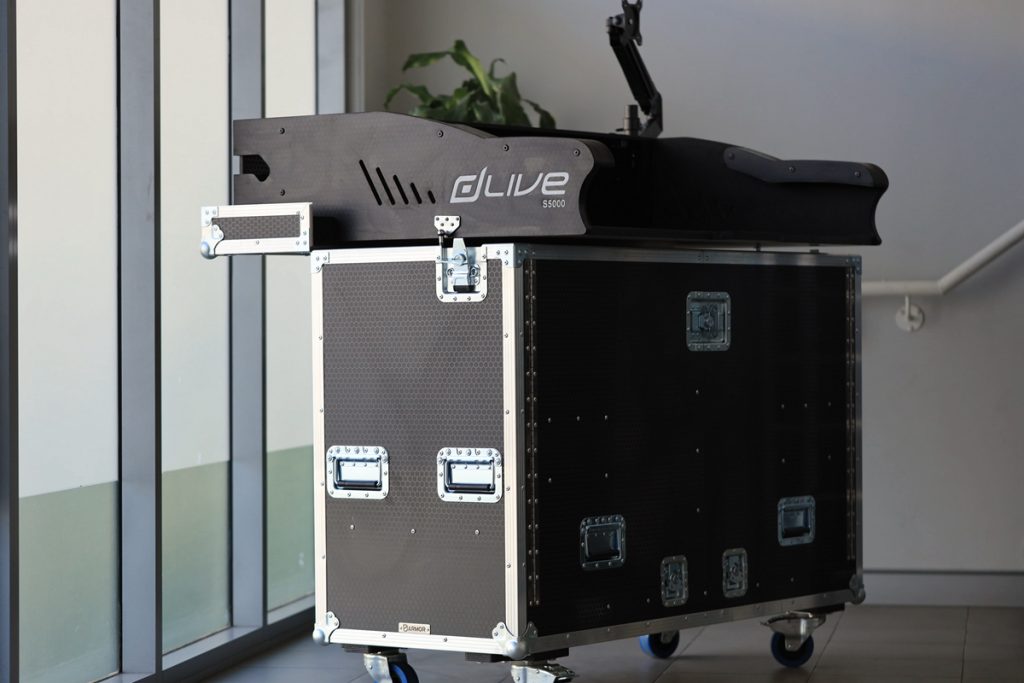 The custom flip up audio console case is designed to house our client's Allen & Heath dLive S5000 console. The audio console is an essential piece of equipment for dLive MixRack. The custom audio case is designed with a removable split top lid and front split doors that can be opened.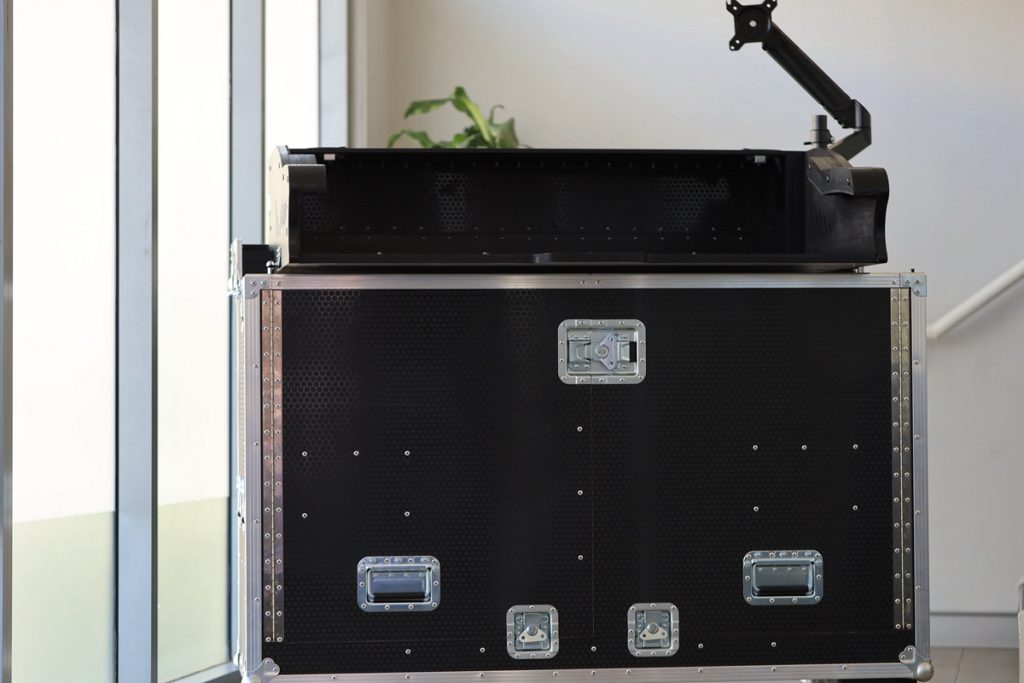 Designed with a smart internal structure, the custom road case features an internal dog house behind the console, which allows our client to keep and connect wires and get started with their business. Also, we integrated the inside with foam linen which ensures that the Allen & Heath dLive S5000 doesn't scratch while inside the case.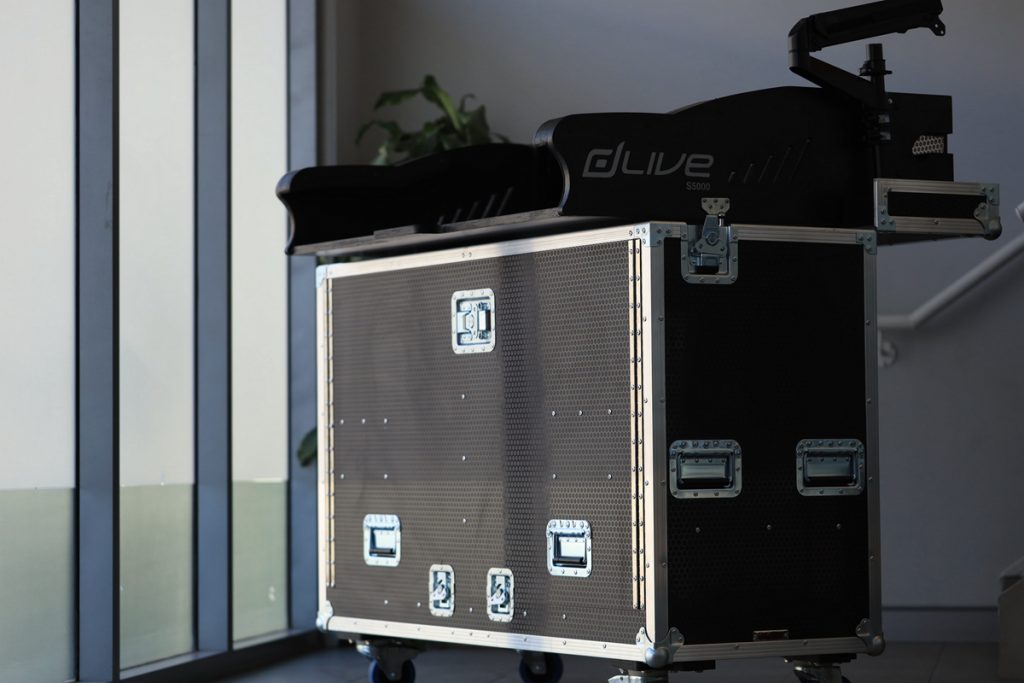 The 900mm custom flip up audio transport case was designed with robust and well-polished plywood material. We also built it with chrome dipped quality aluminum extrusions and braces, ensuring a sturdy and robust transport case.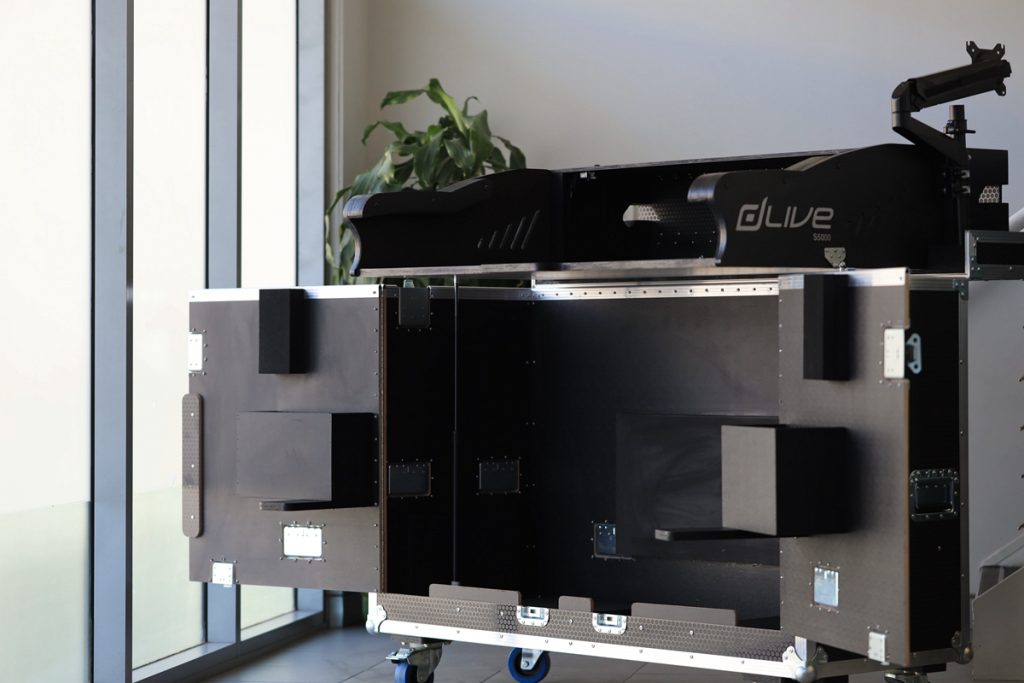 To conclude the beautiful case design, we engraved the case content logo on the side of the flip up top at the request of our client, and this customization was carefully carried out by our team of experts.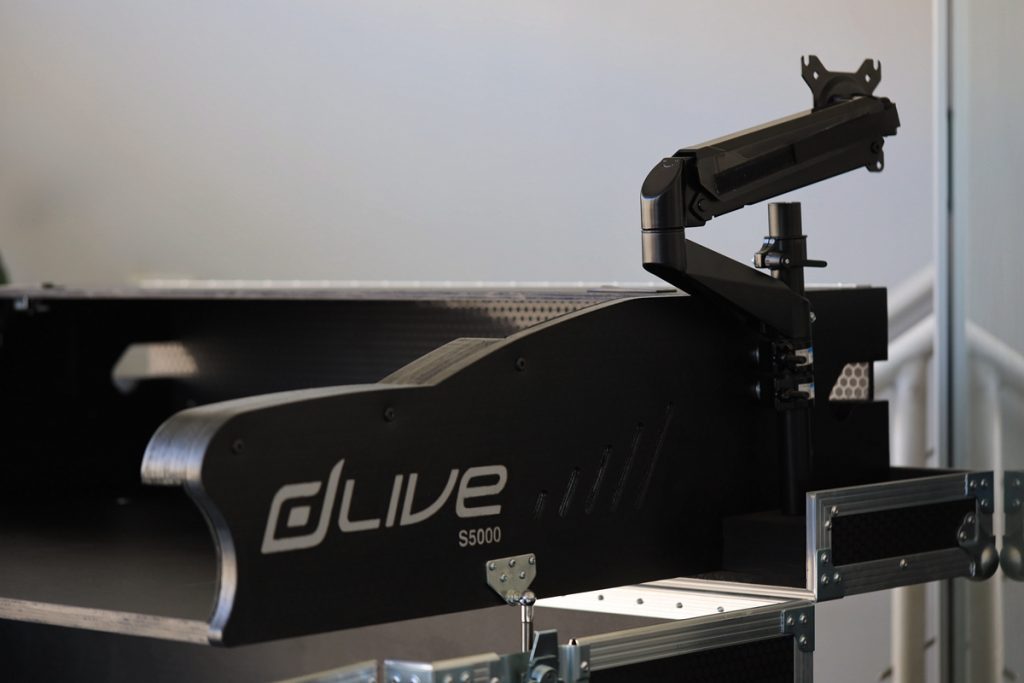 Our client loved the custom-built flip up audio console case, and we are willing to make you happy too. Do you need custom transport cases? Contact us now to turn your idea into reality.