We introduce you to this beautiful production trunk cases with surface mount corner wheels we made for a client.  These cases comes with specific requirements from our client. Our client needed these cases to be made with corner castors and should also have the ability to be stacked upon each other.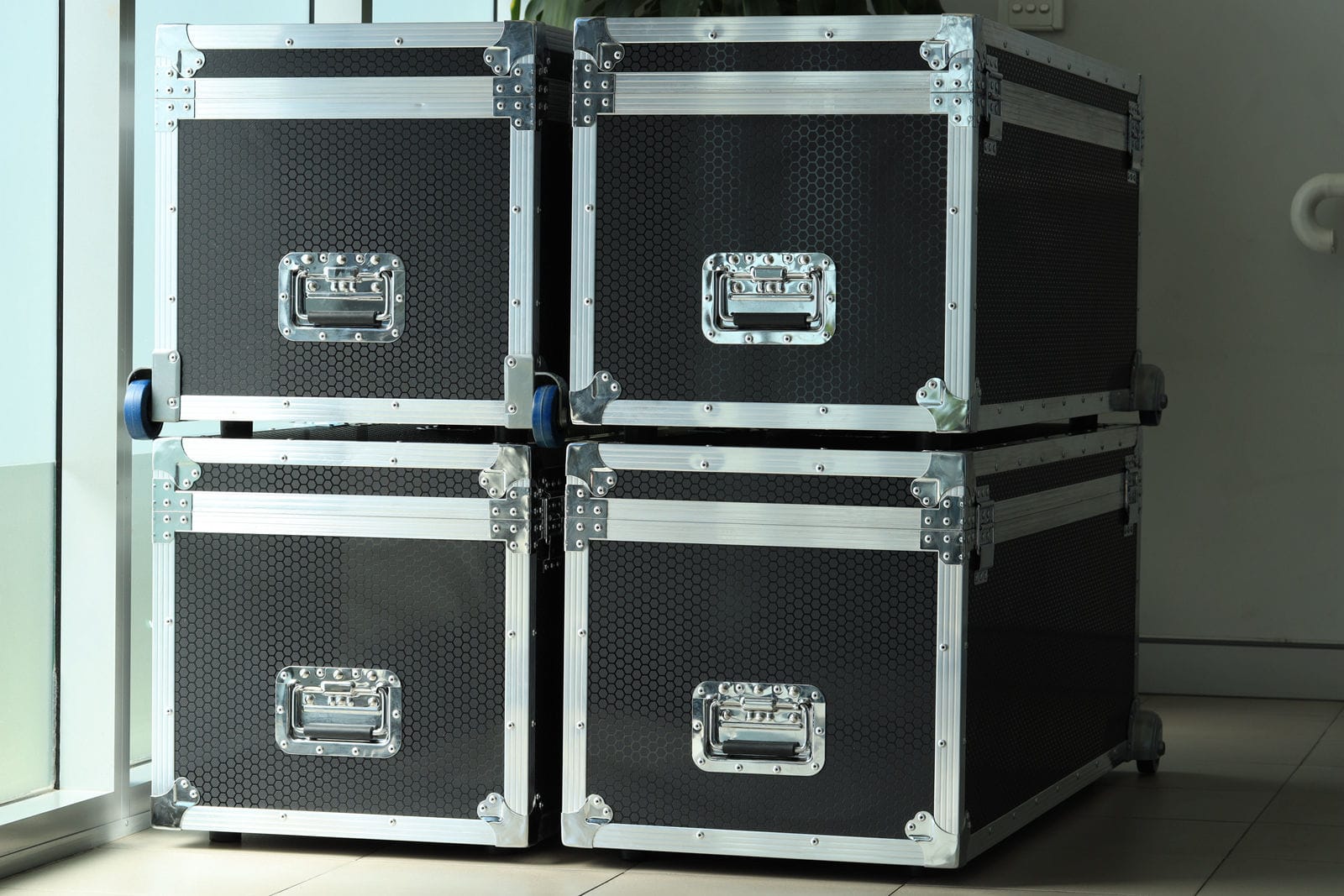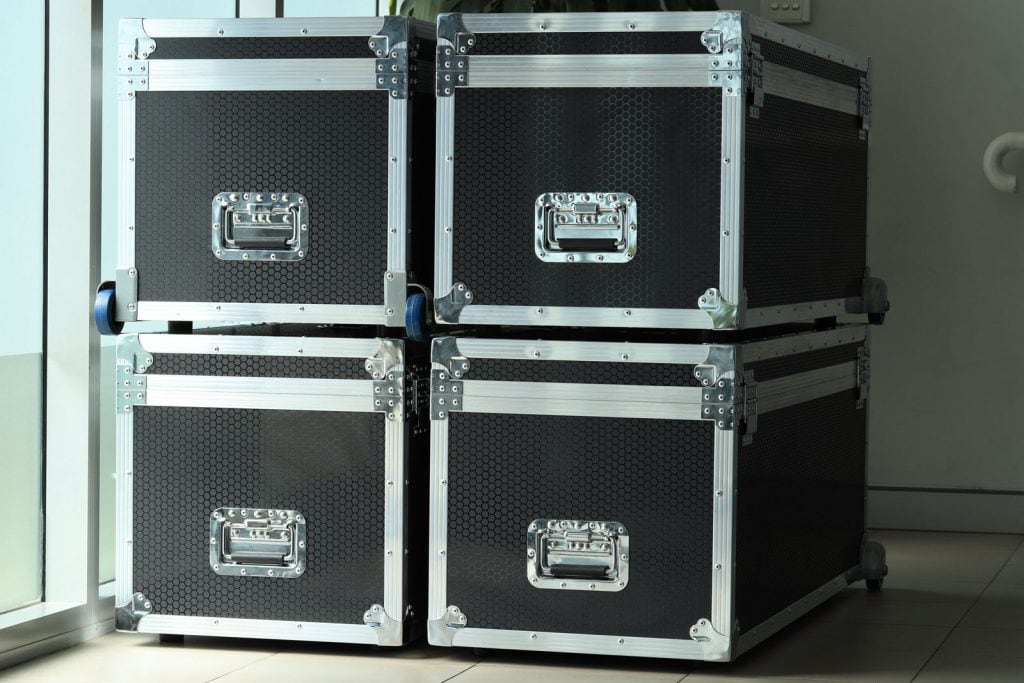 We designed and built these production trunk cases with the Penn-Elcom corner castor, a heavy-duty 5mm / 3″ diameter wheel. These wheels are great for navigation, and it was fitted to the sides of the cases to ensure the stacking of the cases won't be an issue.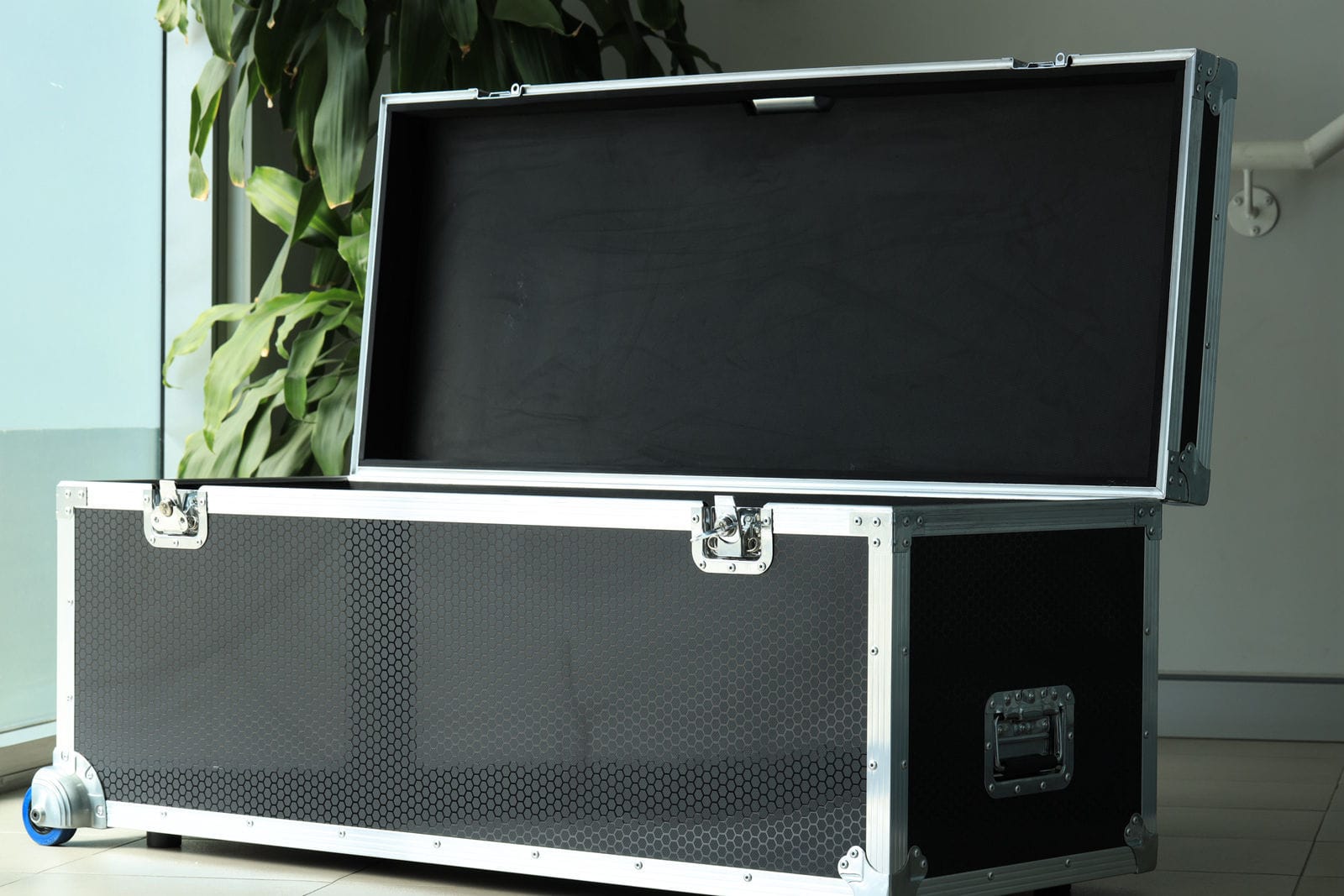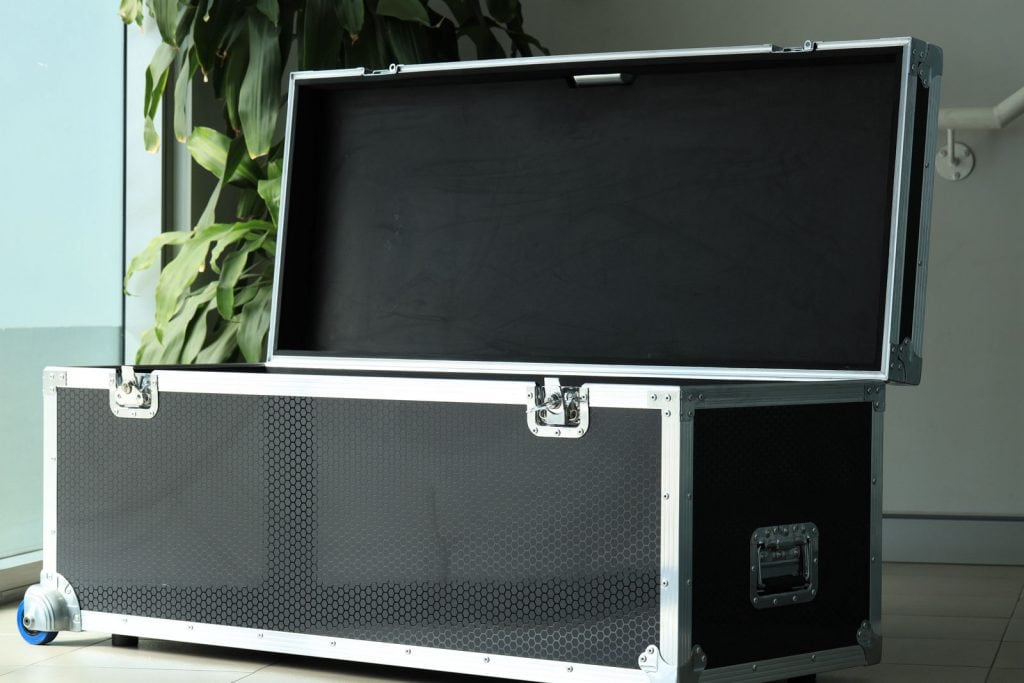 The flight cases are designed with 4 of 15mm rubber feet that are made of 9mm plywood panel. We also ensured it has flat corners, which equally ensures that stacking won't be a problem. Considering the client's logistics need, these production trunk cases were designed with an integrated corner handle on its lid, a side pull-out handle, and a hinged lid for easy access to the case contents.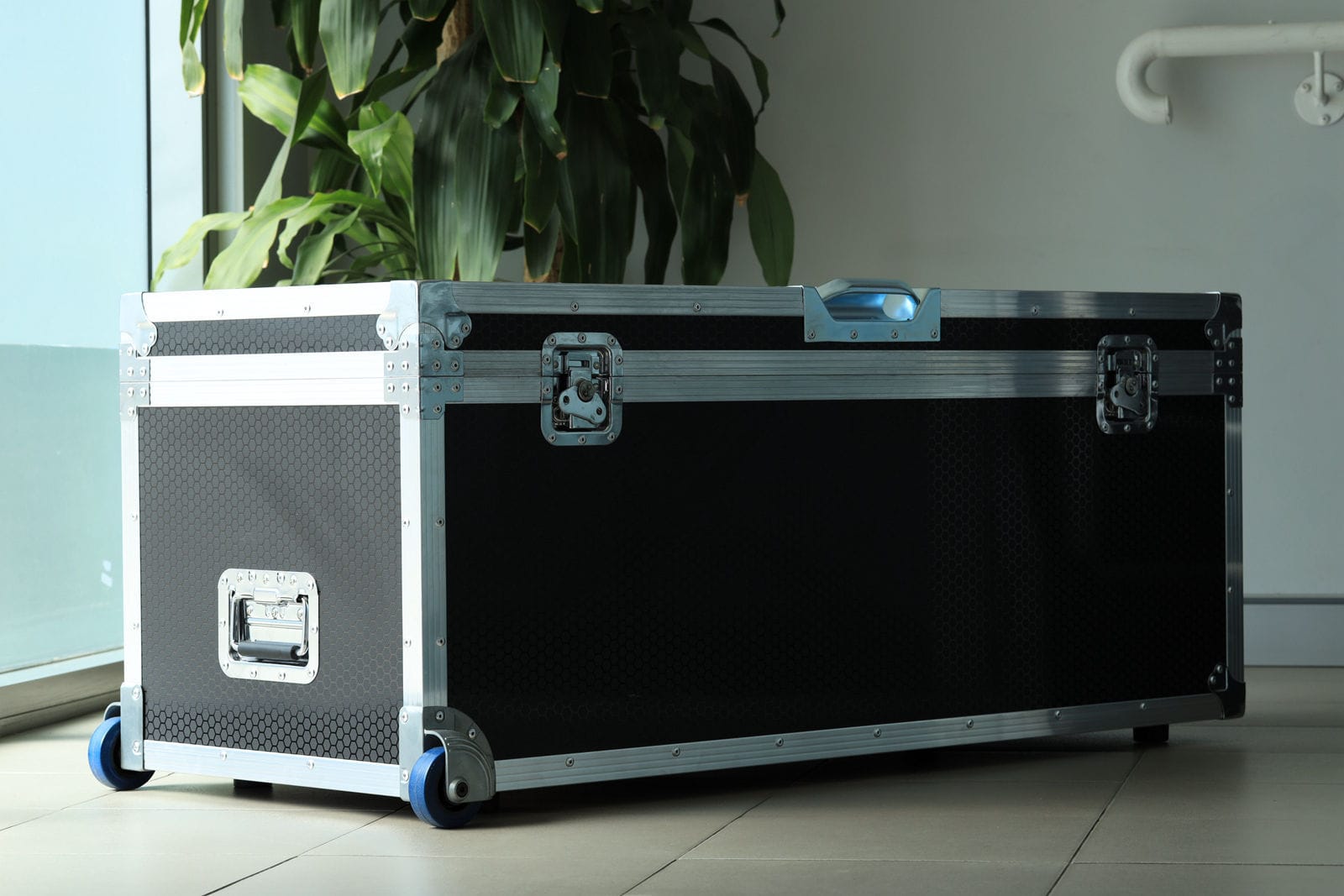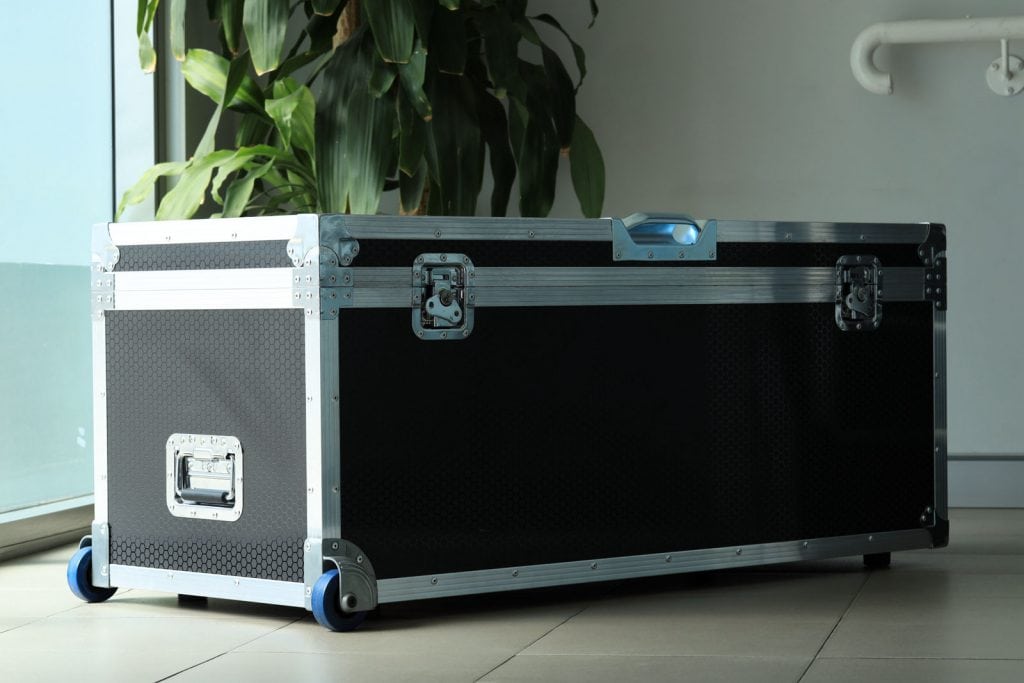 If you need similar production trunk cases or if you need road cases for your business, please do not hesitate to contact us. We are always willing to assist you through the whole process to actualize your need. We provide quality road cases for various business needs.