We are delighted to design and build transport cases for PC Locs to house, transport and demonstrate their expensisve and heavy F5 charging stations across the country. We designed an F5 mobile charging station road case that is best suited for their travel and logistical requirements.
PC Locs aims to be globally recognised as an innovative and trusted name for developing mobile technology deployment solutions. They design, manufacture and globally distribute solutions.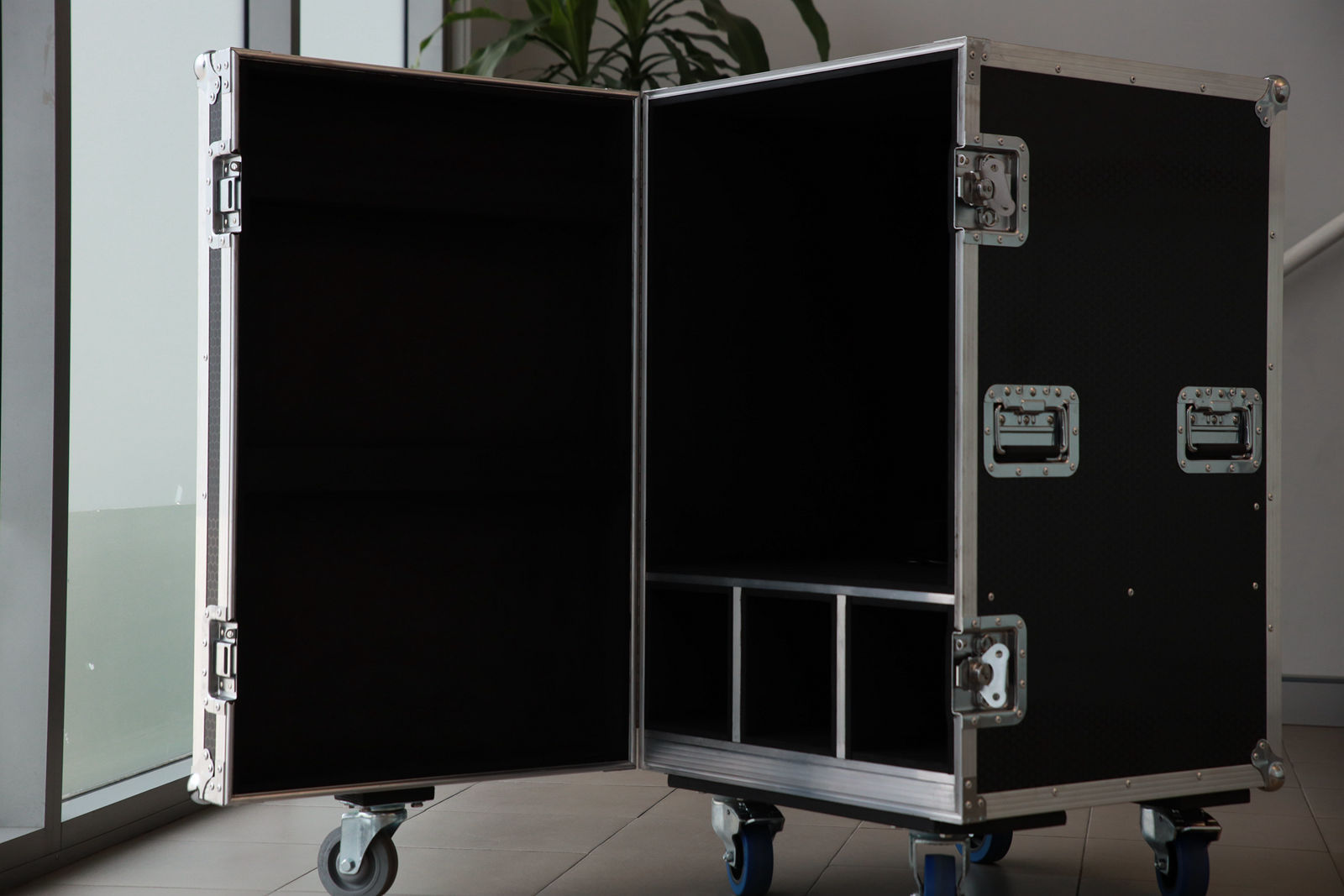 This F5 mobile charging station road case has a recessed dish at the rear that is equipped with a neutrik powerCON socket and an IEC cable wired internally. This cable will be connected to their charging station that will be situated inside the case.
You will also find lower mini compartments for accessories.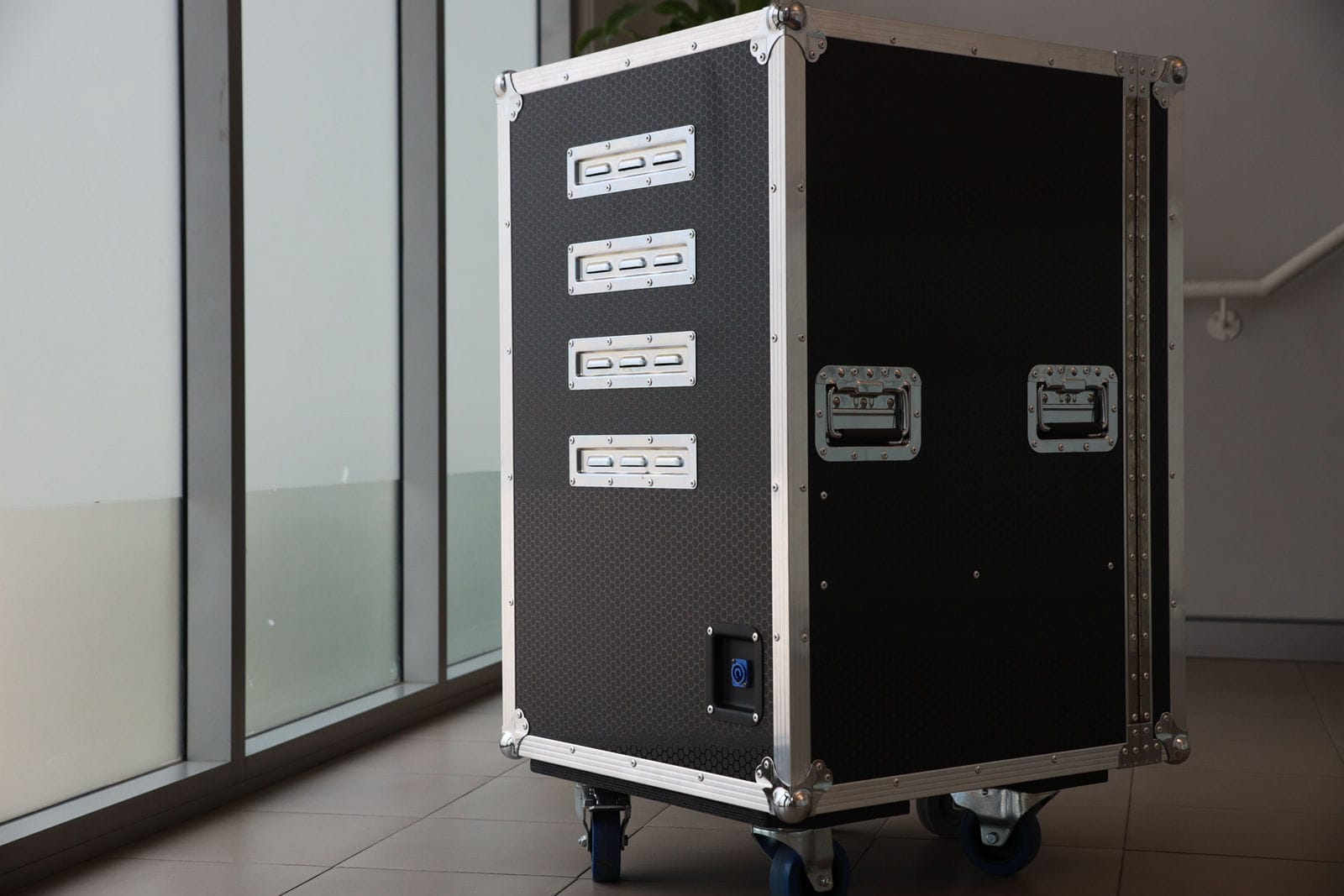 There are recessed handles on two sides of the case for easy handling. The lid is hinged for easy access to the front. Heavy-duty casters are also installed to make transfers easier during travel. The case comes with a PC Locs logo screen printing. This charging station comes in basic black honeycomb exterior and plain design.
If you have a specific design in mind, we will accommodate it to the best of our abilities and expertise. Please give us a call so we can talk over the details.