FOAM INSERT DESIGN
AIDED BY 3D SCANNING AND CAD
items are first scanned into 3D shapes. foam inserts are then designed with advanced CAD software.
customers are presented with 3D models. The foam inserts are manufacturer using our CNC router or laser cutter.
custom foam inserts
READ MORE
ENQUIRE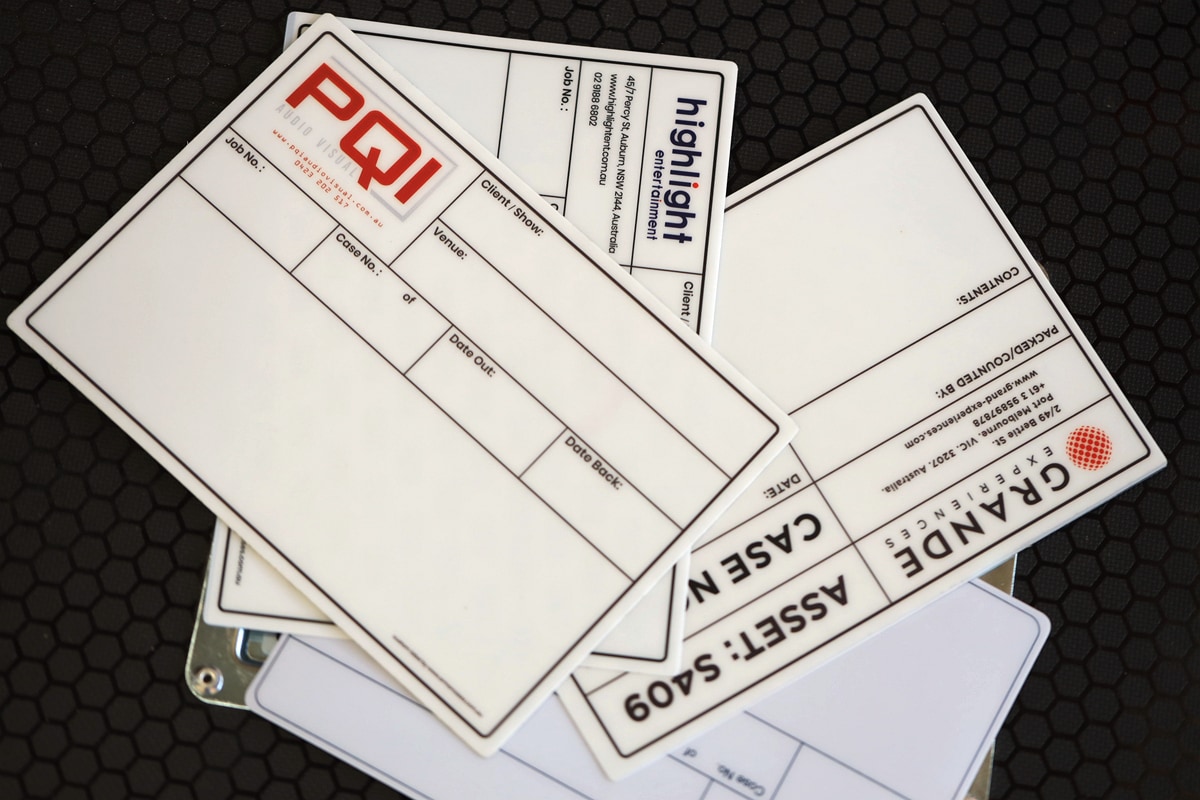 REUSABLE ROAD CAES LABELS
We design and supply custom road case labels in 3 sizes.
They work perfectly with Penn Elcom's label dishes. There is a minimum order quantity of 50 labels.
custom road case label
READ MORE
ADD TO CART
RANGE OF COLOURFUL PANELS
We offer a selected range of color panels. Customers now have the options to have their cases in a color that is consistent with their company's branding color. 
UV COLOR LOGO/ARTWORK PRININT
UV color printing technology allows color artwork to be printed onto our laminated plywood panels. UV printing has the advantage of having high resolution resulting beautiful color artwork. UV printed artwork on our laminated panels are heavy wearing but it can still be scratched off over time due to wear. UV printing is only offered in our Sydney workshop.
Simplistic but Long Lasting 
LOGO/ARTWORK ENGRAVING
Engraving has the advantage of being long lasting but at a lower cost than UV printing or screen printing. Engraving on road cases are done mostly on CNC routers or laser so it does have the disadvantage of low resolution with no color option. It is most suitable for simplistic artwork  and text. Engraving is currently only offered in our Sydney workshop.
SCREEN PRINTING IN WHITE
Screen printing of logo and artwork on laminated plywood panels is a cost effective branding option when there is a large quantity of road cases to be done. Screen printing option is now offered only at our Guangzhou, China workshop and we only offer white color.