Armor Cases recently completed a lighting production console case for Chamsys PC Wing compact. Since this control surface requires a computer system with a monitor to form a complete control system, this flight case is designed to have the entire system connected within the road case ready to go.
The road case has a dog house built behind the PC Wing Compact, and a pull out drawer for your keyboard/mouse. A foldable monitor stand offering 2 step viewing angles should also come handy for lighting designers during the long hours of programming and operating. A 1RU patch panel for power and data is installed at the rear of the dog house for your convenience.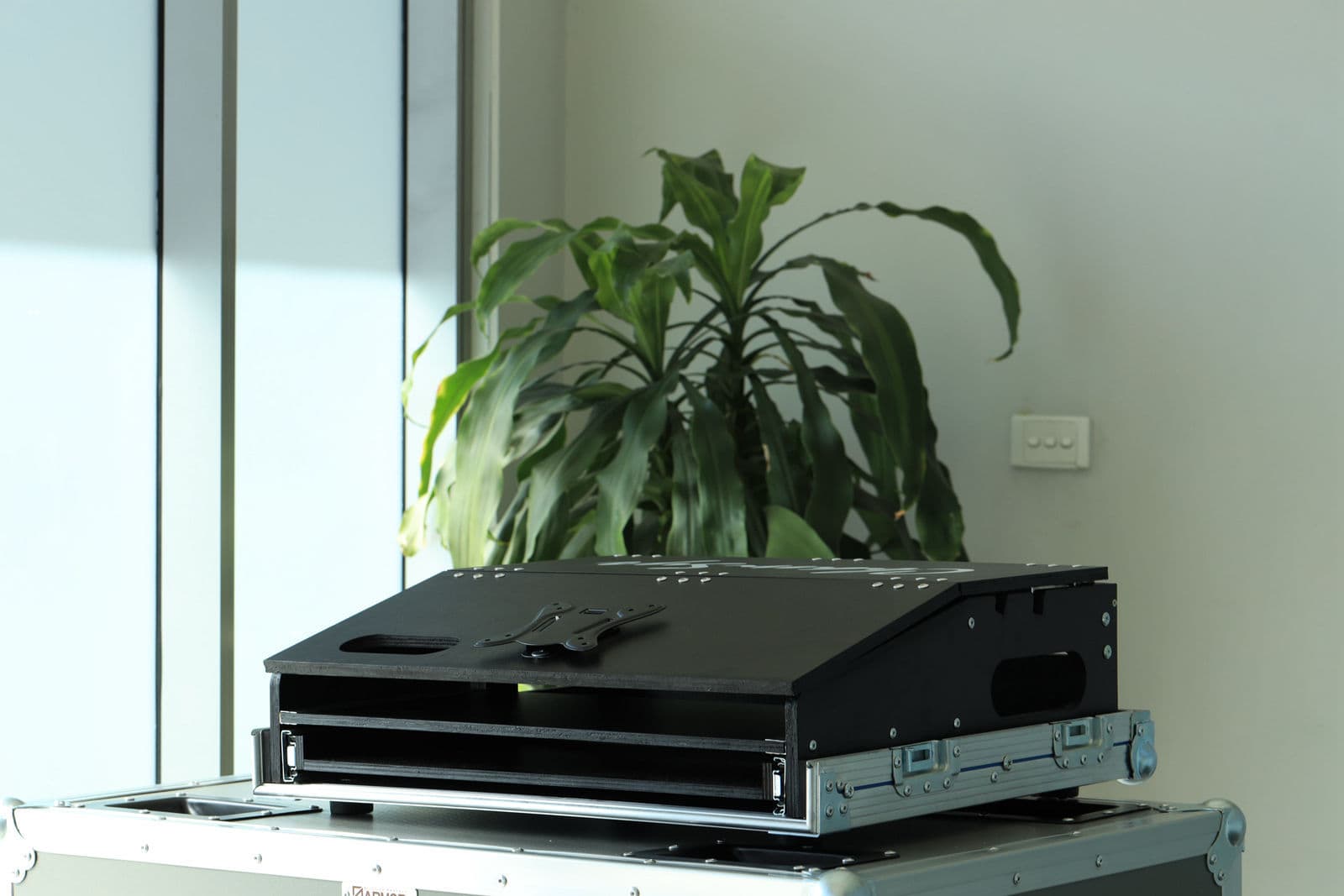 With everything connected ready to go, the console would be up and running once take off the front and top cover. Simply standing up your monitor and plug in power and data to the back and you are in business. The flight case transformed your PC Wing Compact into a lighting console with a built-in PC and monitor, keyboard and mouse, while offering significant savings to lighting designers and lighting rental companies.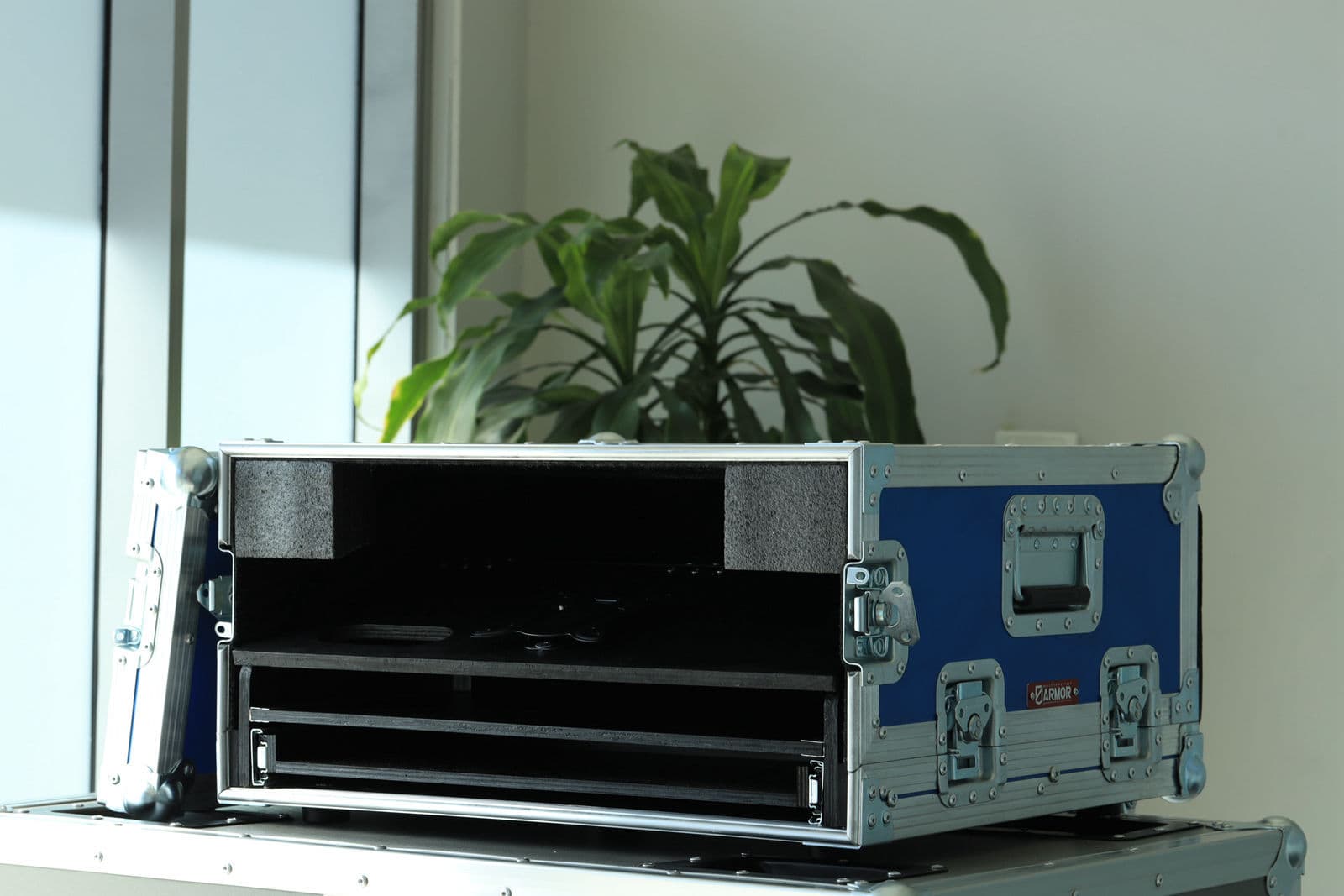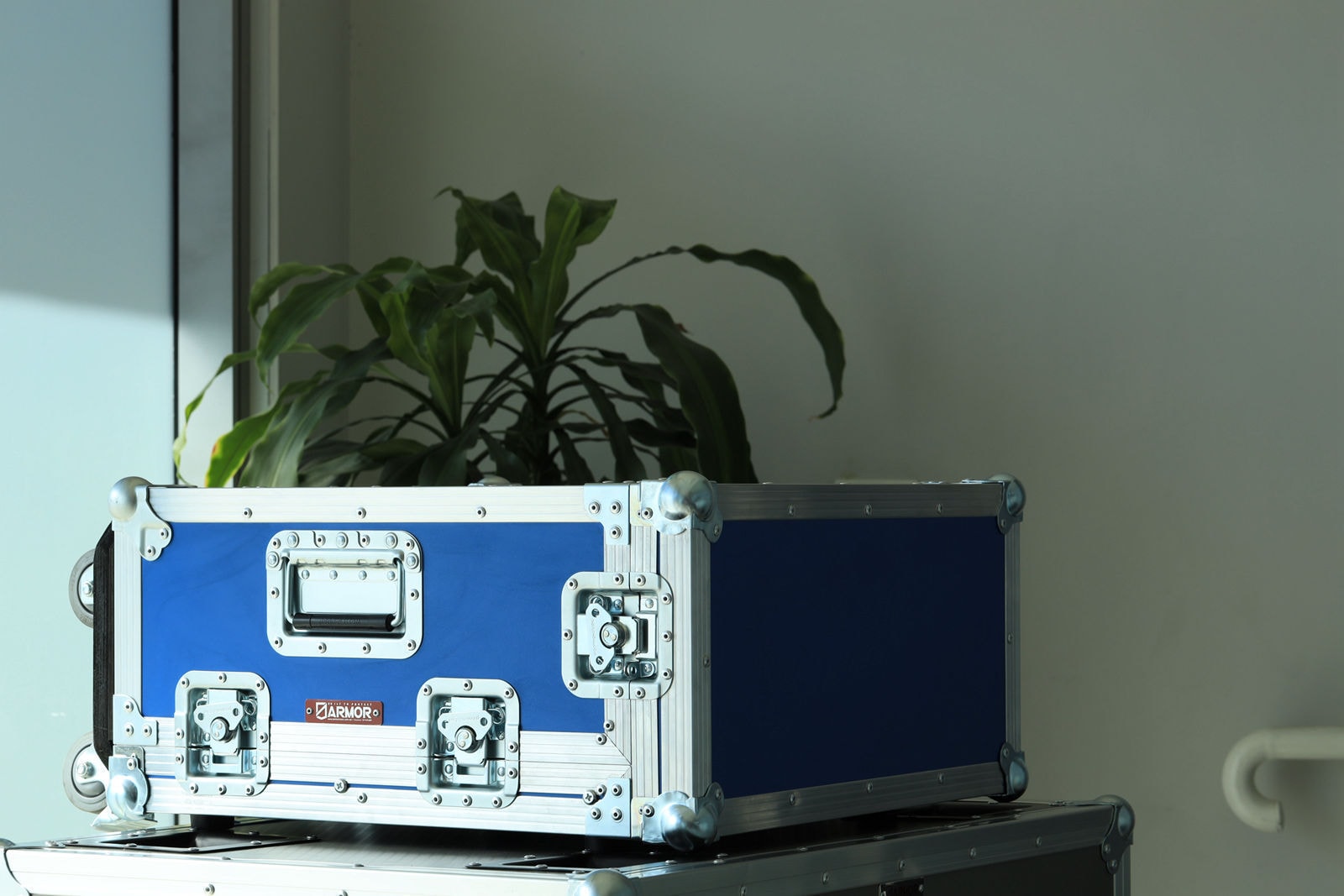 The case is built with laminated plywood panel with azure blue laminate to match the colour of the console. We have a range of panel colours for you to choose from if it is a console of a different brand that you need a case for. We used Penn Elcom hardware on this case to ensure it last many years protecting your expensive and delicate lighting consoles. Wheel board with 75mm Carjet castors is optional on this case.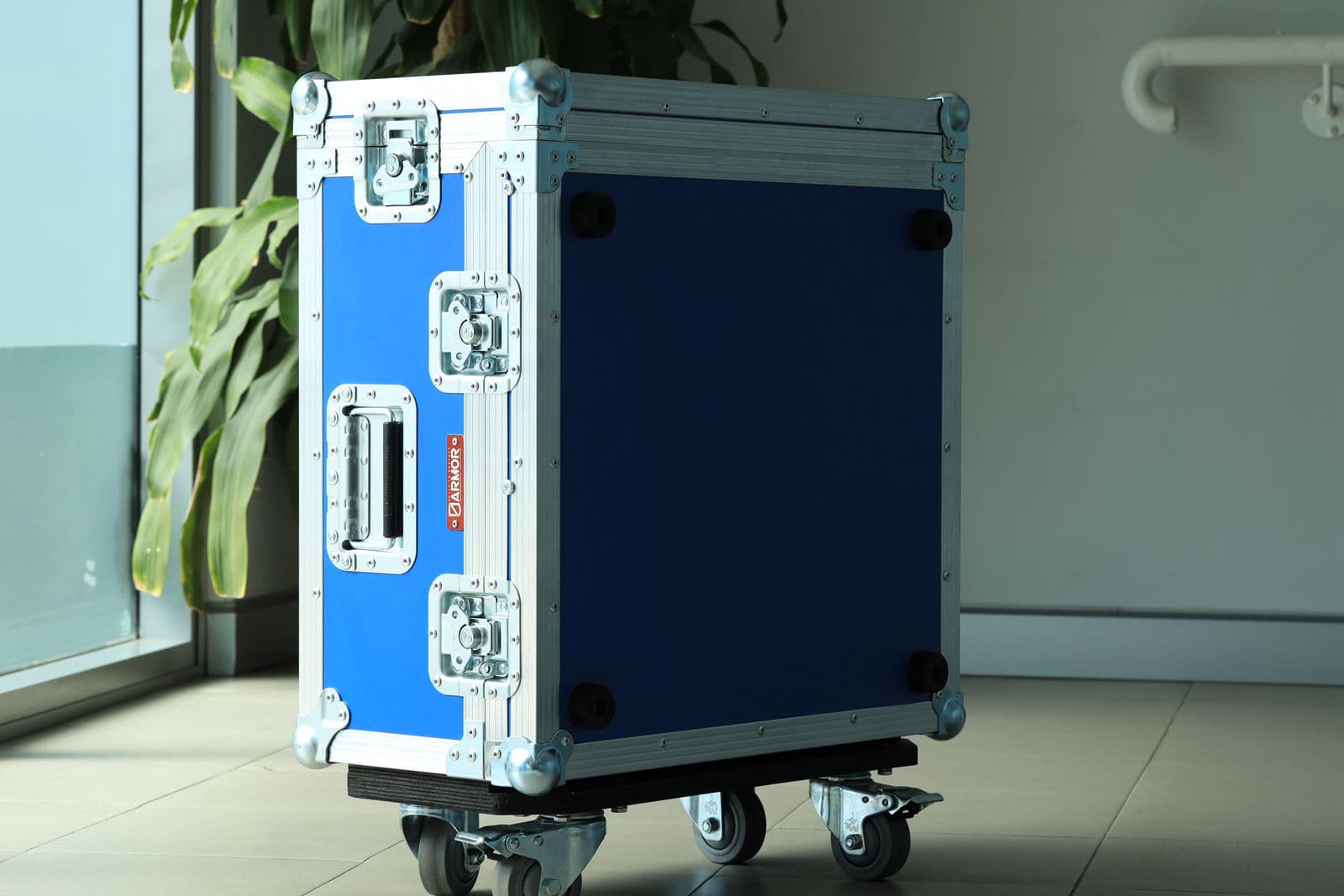 This flypack lighting production console case for Chamsys PC Wing is great for lighting production companies either hiring out PC wing compact as a complete lighting control system or having PC wing compact as your back up console for rental or larger shows. If you find yourself needing a similar case, let us know.