Our client Showtools International requested a modification of their existing Packer 5 showcase to suit 12 of Ovation f-55FC. Showtools International is among the top brands that provide high-quality equipment's in the entertainment industry. The company is among the top names in Australia that supplies professional entertainment event products that caters for theatres, touring, event productions, etc.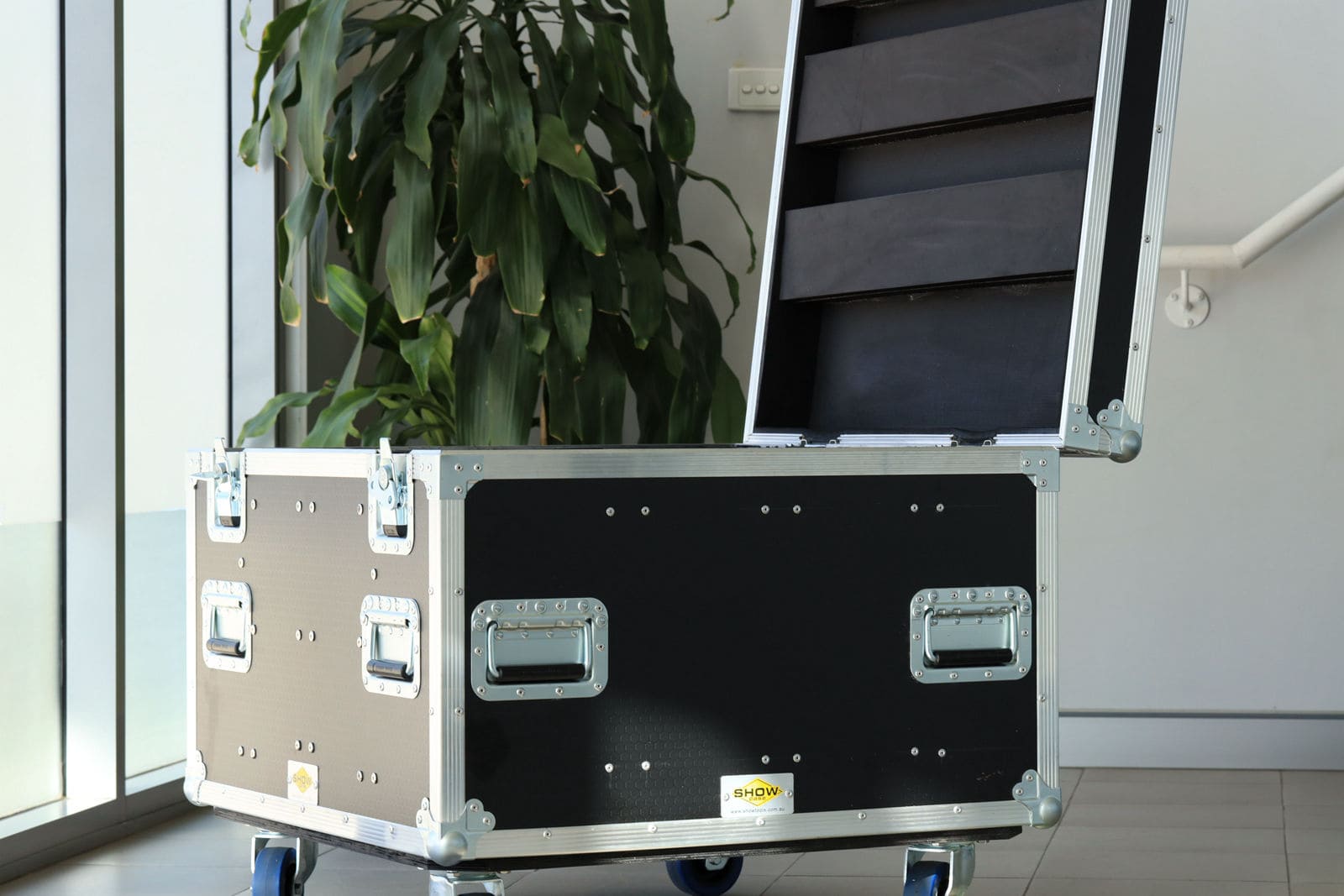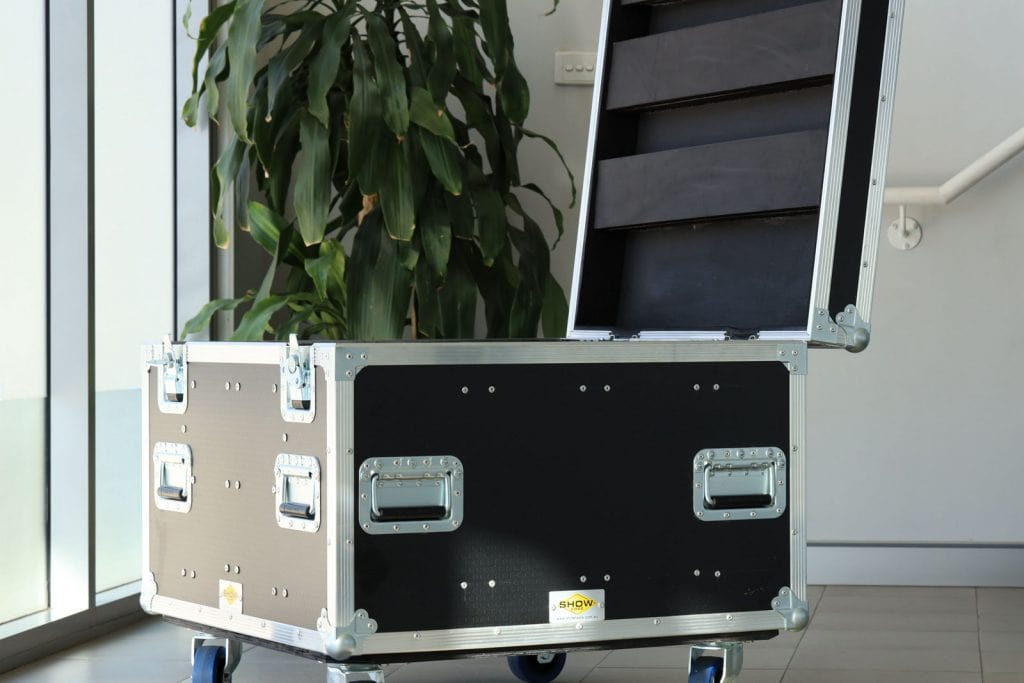 Showtools provided their existing cable packer case model—Packer 5. They requested that an internal foam modification be done by Armor cases to ensure their Packer 5 showcase suits 12 of Ovation f-55FC.
We took great care to modify the internal foam of the show case and divider according to the dimensions of all the 12  Ovation f-55FC lighting equipment's. This ensures that these lighting equipments can fit comfortably inside the Packer 5 road case without issues. The Ovation F-55FC is a vital lighting fixture used to short throw applications in theatres and studios. It is also used to introduce a soft field light where it is required.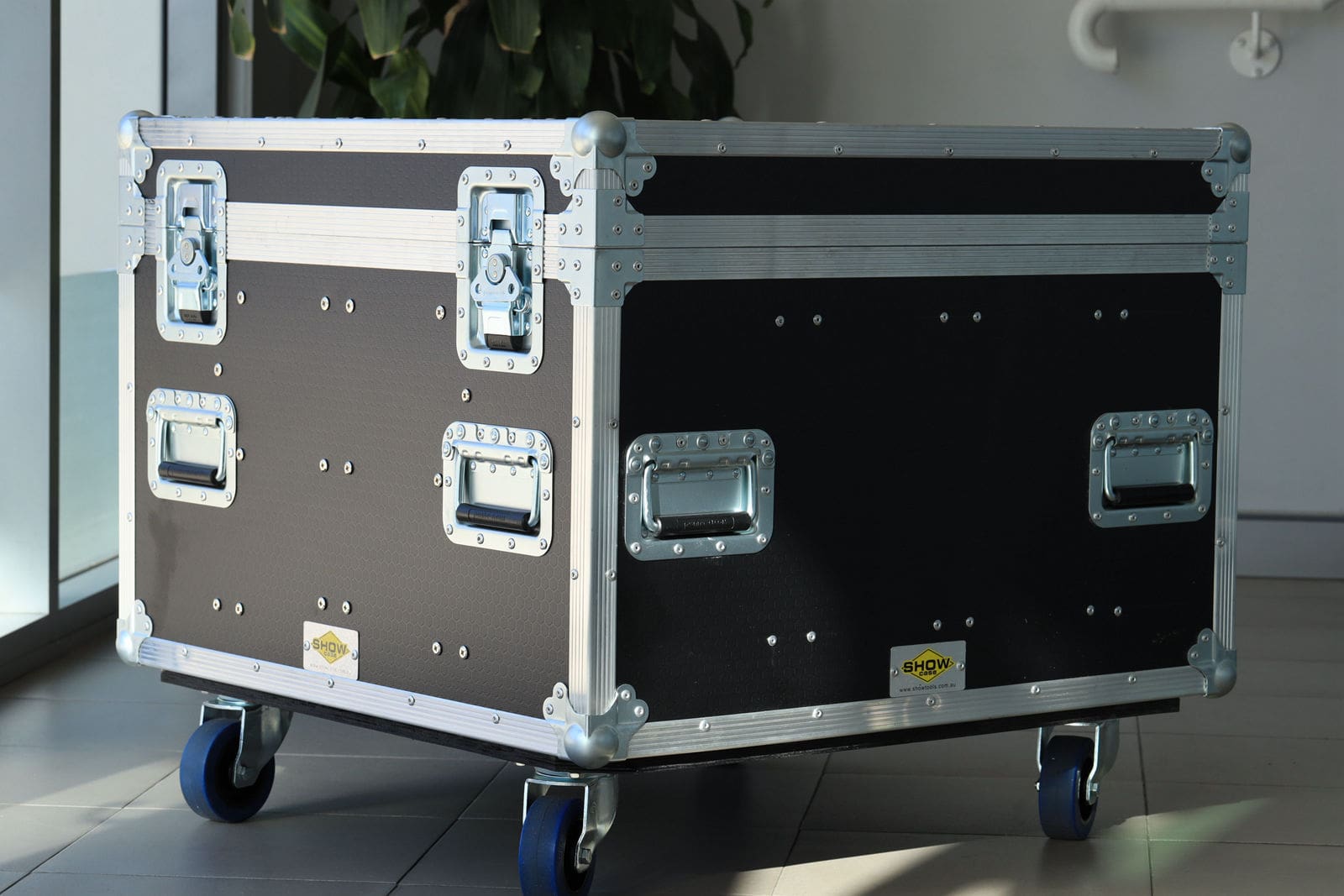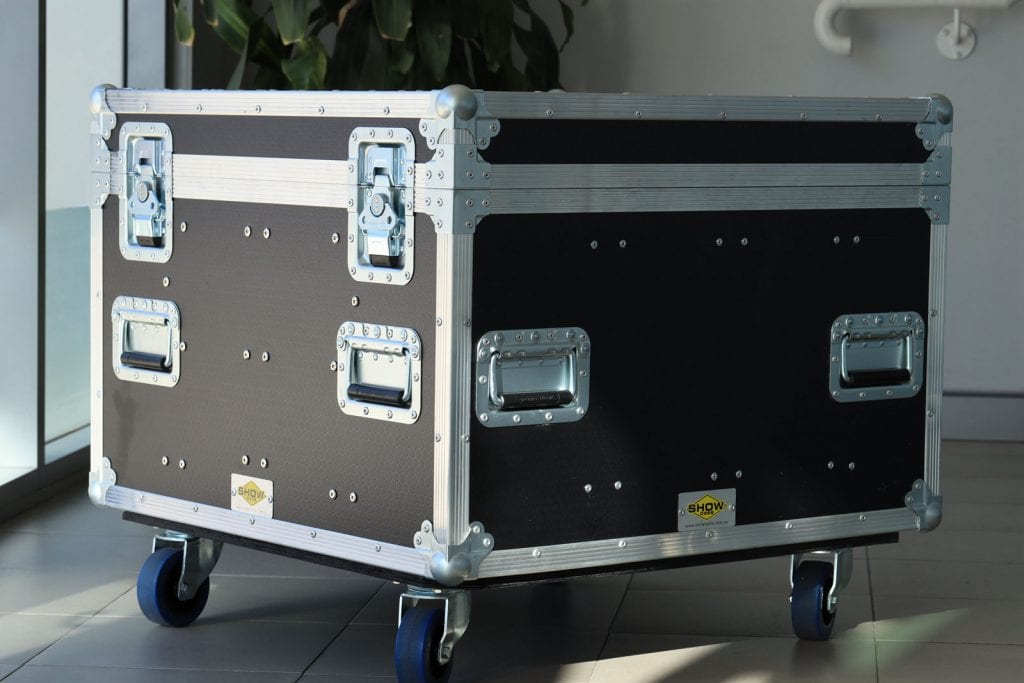 If you need custom road cases for an event, please contact our team, and we will be willing to help you from your flight case designing process to its manufacturing. We offer high-quality case customization and at best industry prices.