We are glad to design and build a fully customized road case for our customer, Day Design Pty. Ltd., an acoustical expert company. Day Design is a company that has a team of professionally qualified  acoustical engineers. Their services include providing acoustical advice for residential buildings, auditoria, theatres, hotels and clubs, music and dance studios, places of worship, industrial noise control and other such places where sound measurement, analysis and control are very vital.
These acoustical professionals need to carry exquisite equipment alongwith them to their client sites. Armor Road Cases has made a flight case for Day Design which has been designed according to the dimensions of the equipment to be taken. The road case features a pull-out retractable handle which enables the user to navigate the case easily. Thus, the need to lift the transport case containing heavy gear is avoided. Two CARJET die-cast corner recessed castors have been fitted so that the case can be moved along using the pull-out handle. A side handle is provided so that the user can move the case easily without any extra efforts.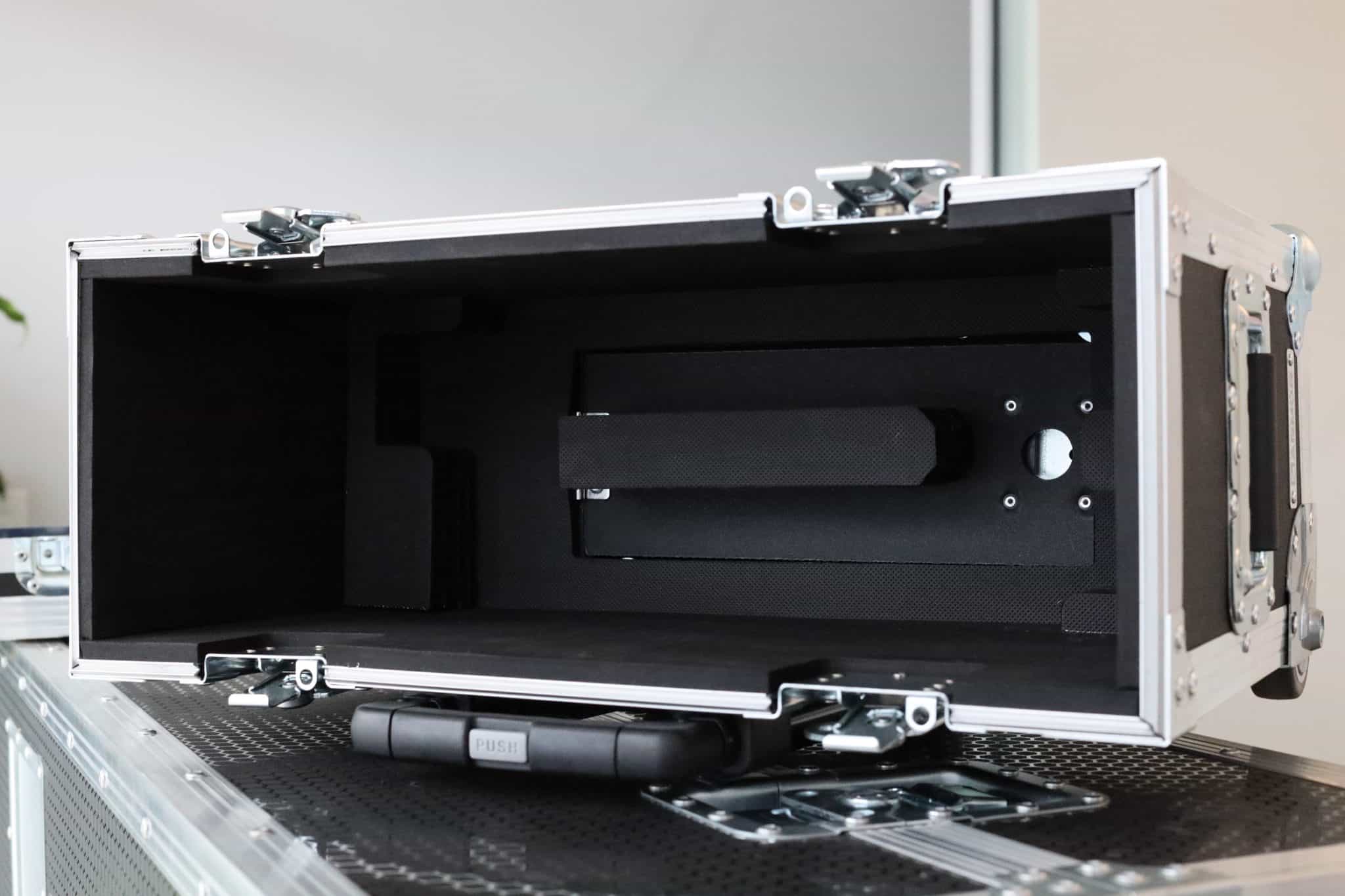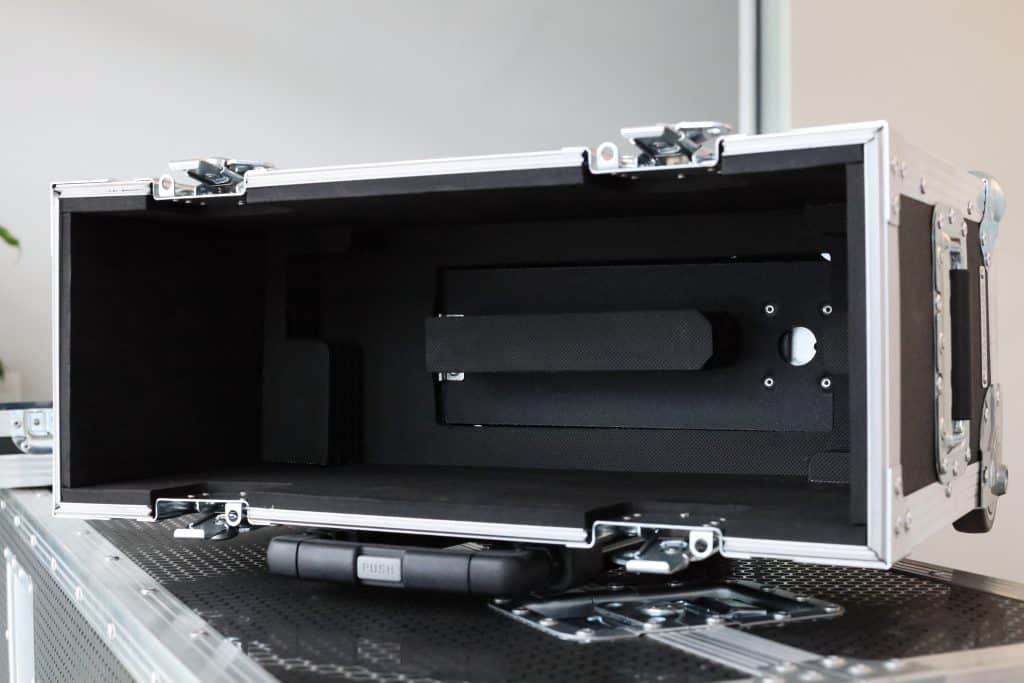 There is a removable lid on the road case which has 4 butterfly latches. The lid can be detached from the case completely and kept aside. We have used chrome dipped high quality aluminum extrusions and braces for the edges of the lid and the case to make it strong and robust. This enhances the durability of the case and hence can be used to carry various items. The interior of the case has been customized as per the height and width of the content equipment. The road case has been built with top-quality 7mm plastic flight panel, which is neatly polished to perfection.  The matt finish on the outside panel of the body of the case  gives it a  classy look.
Our team has the expertise and experience of designing transport cases that are suitcase styled and can be used to carry any equipment of the desired dimensions. These road cases are easy to manoeuvre and can be navigated single handed. Please contact us for your requirement of transport cases and we shall be happy to help.