Our client Tamas Molnar, a musician requested two custom amp cases and a pedal board case.
The main goals were to have cases that were easy to transport and allowed easy access to its contents. For these reasons a tall lift away lid is implemented to leave behind a low platform to be used like a castor board. This allows the amp to be left on the case and used as is. The low base also means the case can be made to snugly fit the amp without worrying about leaving enough room for hands to fit in the case.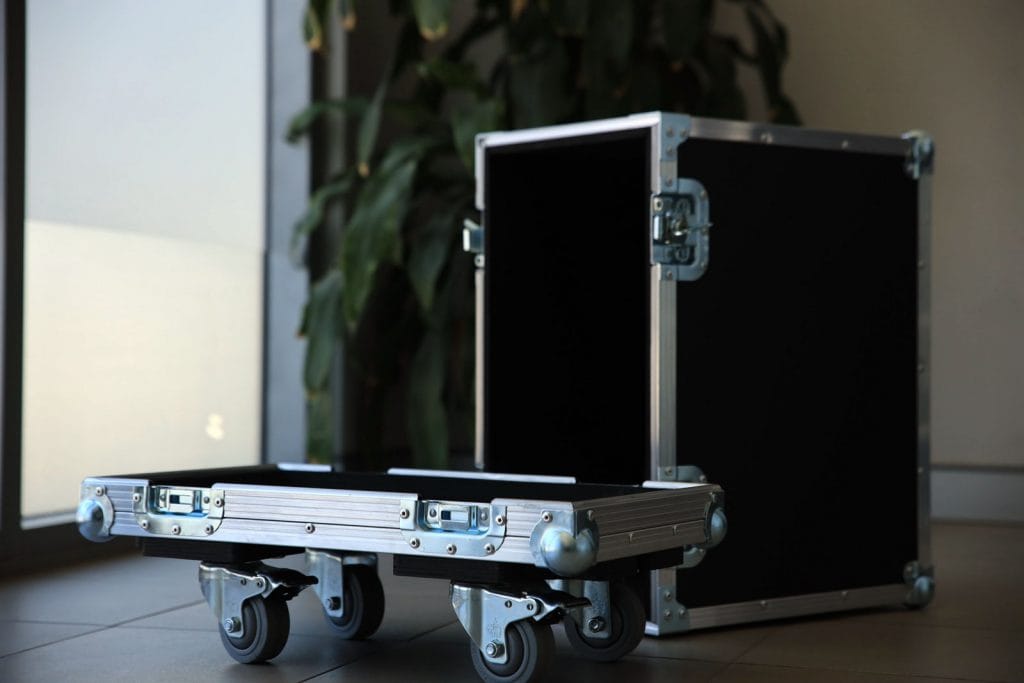 The pedal board case has a low profile to keep it compact and made to just fit the pedal board, but this does mean a lift out tray is necessary to make it easier to remove from the case.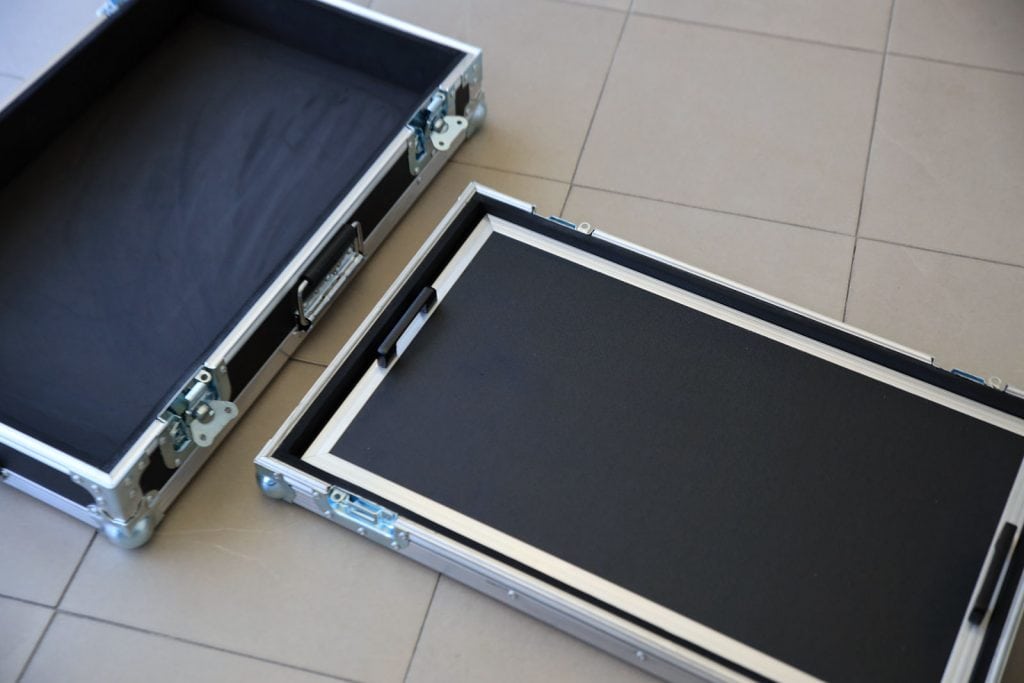 Are you in need of a custom amp case or pedal board case? Don't hesitate to contact us.