A new batch of 5 TV road cases have just been shipped to a lucky customer. these includes some housing two 55-inch TVs and the others for carrying up to four 55-inch TVs. High quality materials have been used in building these cases for TV displays, thereby ensuring efficient protection and long life.
Road Cases for TV Displays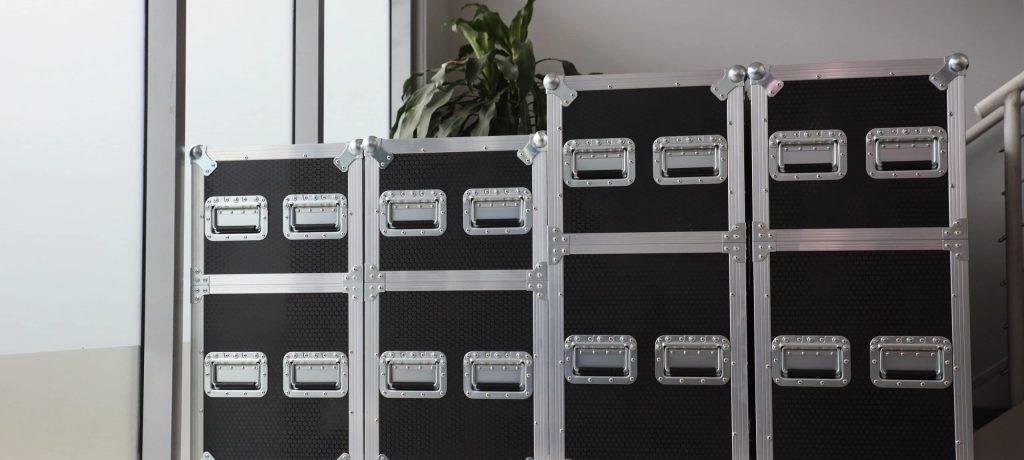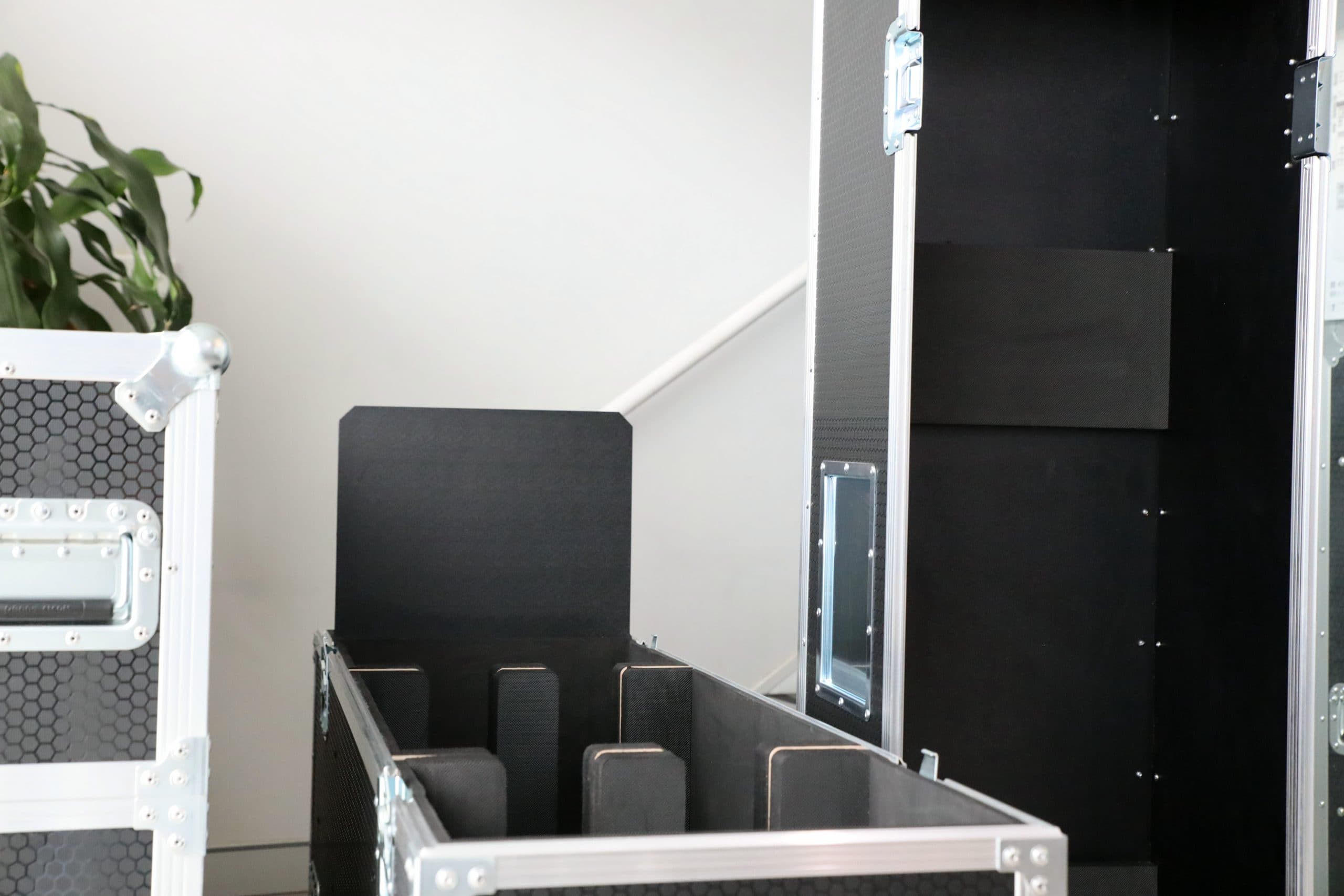 A total of 12 Penn Elcom H7151 medium recessed handles are used on the TV cases. This makes it very easy to handle and the cases can be pulled in different desired directions with ease. The front and rear bottom handles are designed for lifting purpose in case it needs to be lifted up the stairs or into a van.
The cases feature a lift-off lid which makes it convenient for the user to load or unload. An end compartment is available for accessories. The design also allows part of the wall mount bracket to stay on the display in transport and storage.
More Handles – User Friendliness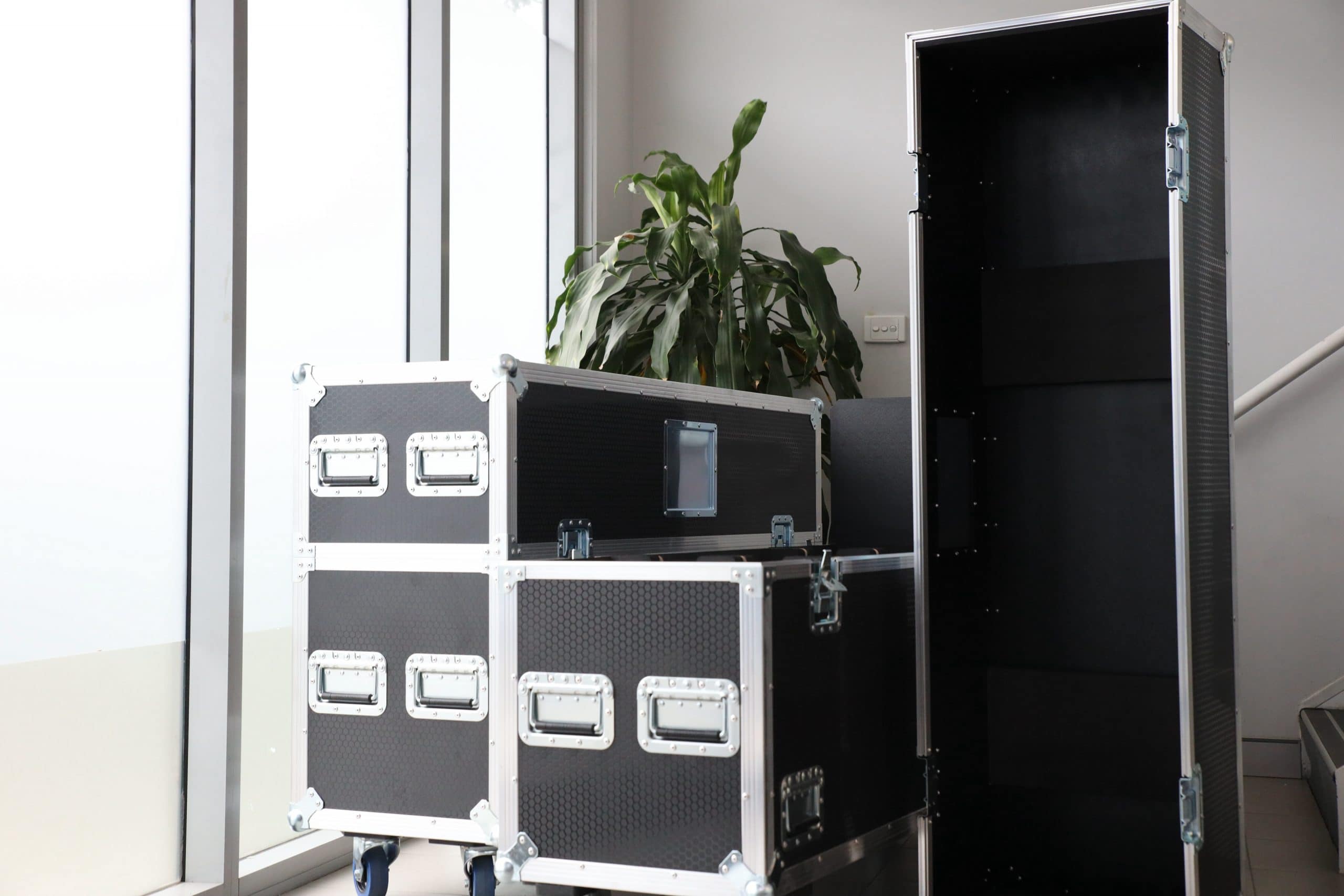 We have integrated strong laminated plywood & external aluminum extrusions to ensure that the case structure is made robust, ensuring high-quality, durable TV transport cases.
All hardware used are Penn Elcom and the case is equipped with Carjet S2 150Kg swivel castors. 
The entire case is built to last and is backed with life time guarantee.   
Heavy Duty – Built to Last
The internal section of these cases has been equipped with foam lining where necessary, which ensure that the delicate content wouldn't be subjected to scratch, dent or other damages. 
Custom plywood and foam inserts help to keep the TV sets organized in the transport cases and ensures that the TV sets do not collide with each other. Foam used for lining and inserts are EVA which is a heavy duty foam but is reasonably soft at 10MM for lining and strong enough at 50MM when used on the divider inserts.
Foam Lining & Inserts – Better Protection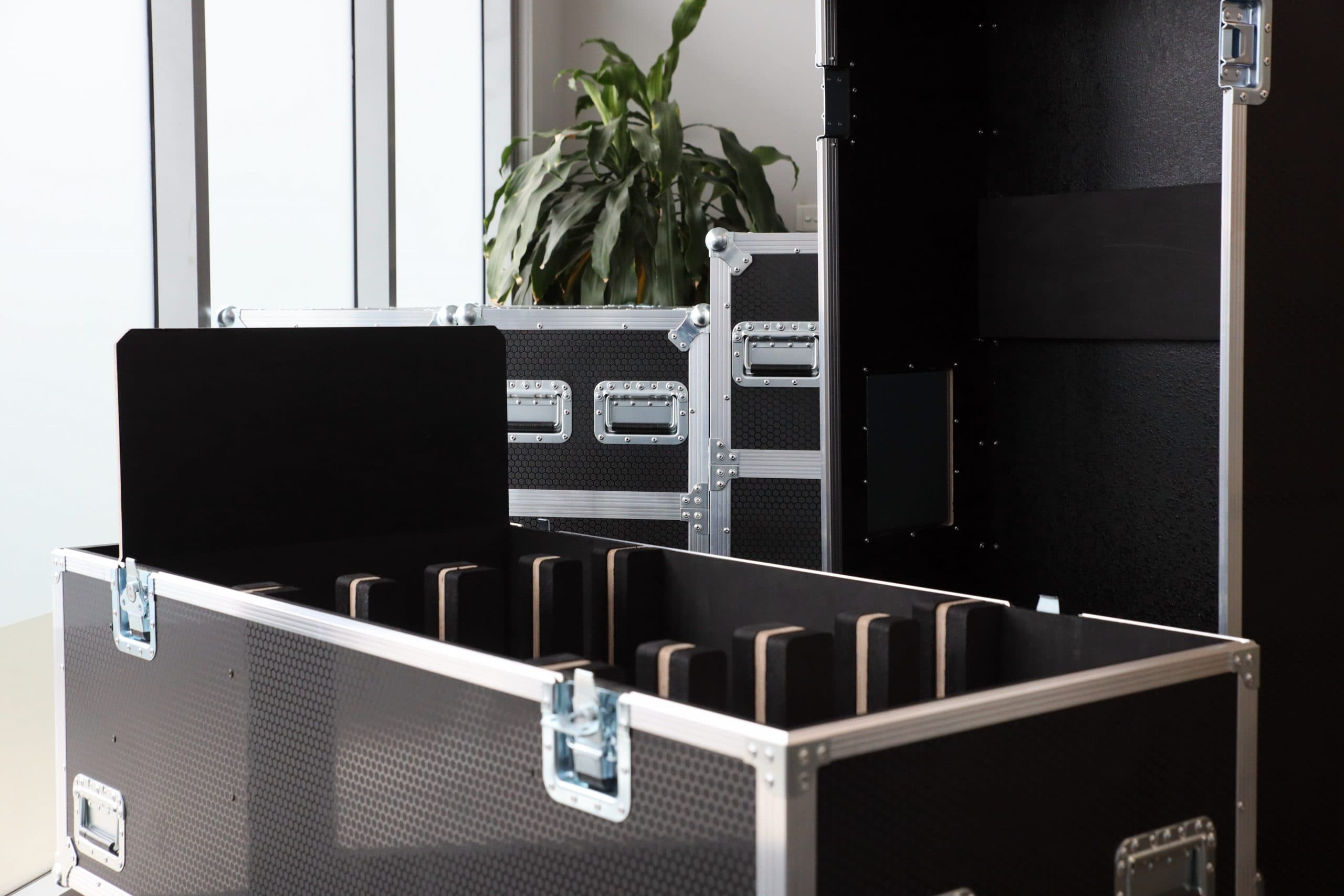 The plywood & foam insert design has an extra benefit of being easily replaceable to suit display of a different but similar size. 
This offers value to our customer since they might upgrade their displays to new model or a different brand later on. 
The case is designed to have these divider inserts pulled out and replaced with a new design by ARMOR to suit new models. 
The foam & plywood inserts is better compared to using dividers to sperate the displays for being very flexible. 
Replaceable Inserts – Future Proof