A video production flypack system case including a media server, monitor, keyboard and mouse can simplify your workflow and increase efficiency for live streaming and broadcasting, and live productions. Media server is a computer appliance or an application software that stores digital media (video, audio or images) and makes it available over a network. This media server is 430mm x 176mm x 446mm in size.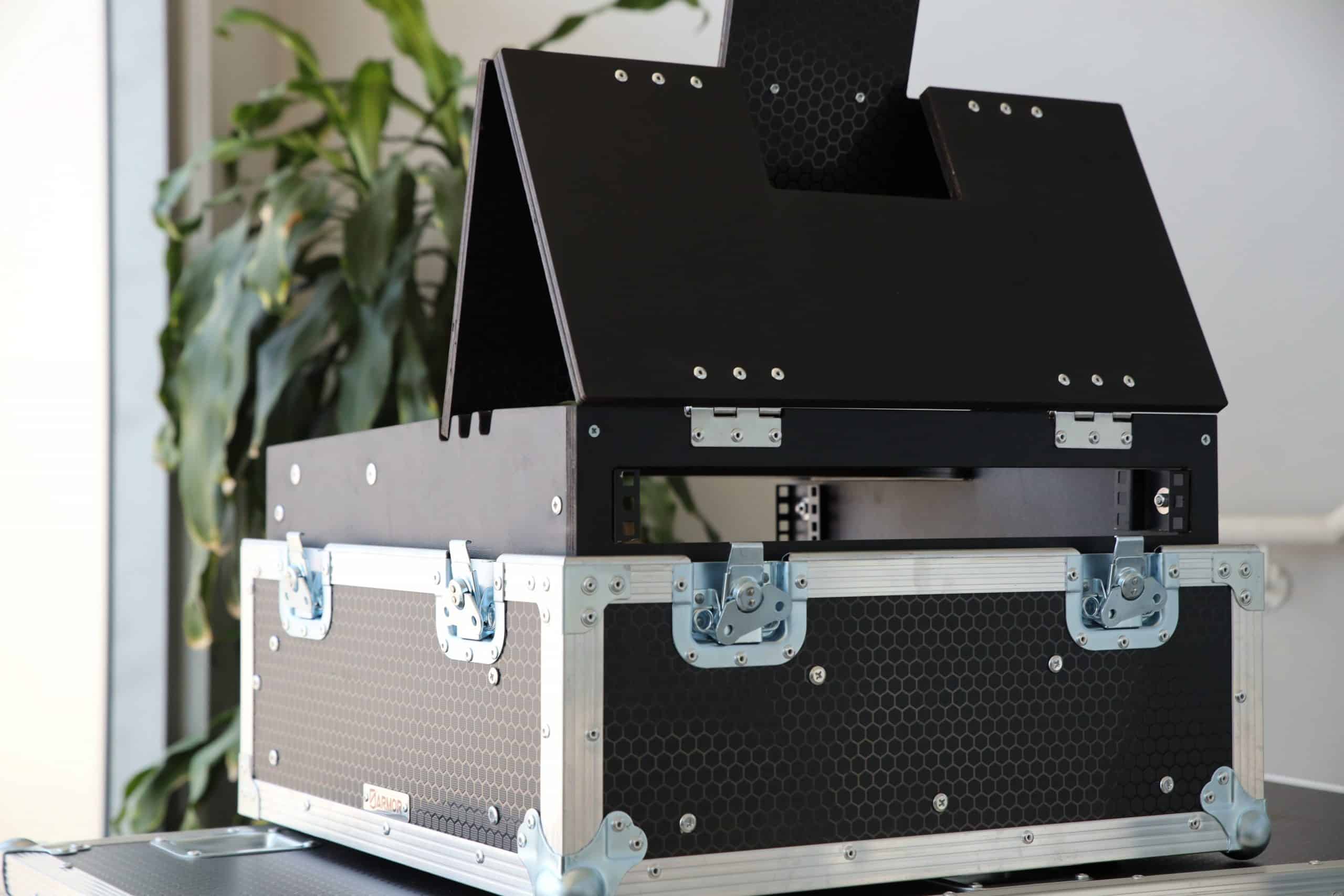 The video production flypack case has been designed in such a manner that along with the server, its screen, keyboard and mouse can also be stored within the case. The screen can be placed at the top end of the case. The upper part of the case is 4 RU which accommodates the server. The screen is VESA mounted and has a retractable panel which can be placed at different angles as per the convenience of the user. The case features a removable lid. The lid needs to be removed and then the retractable panel can be used. The lower part has space for putting the keyboard and mouse. Thus the server can be accessed and used while inside the case.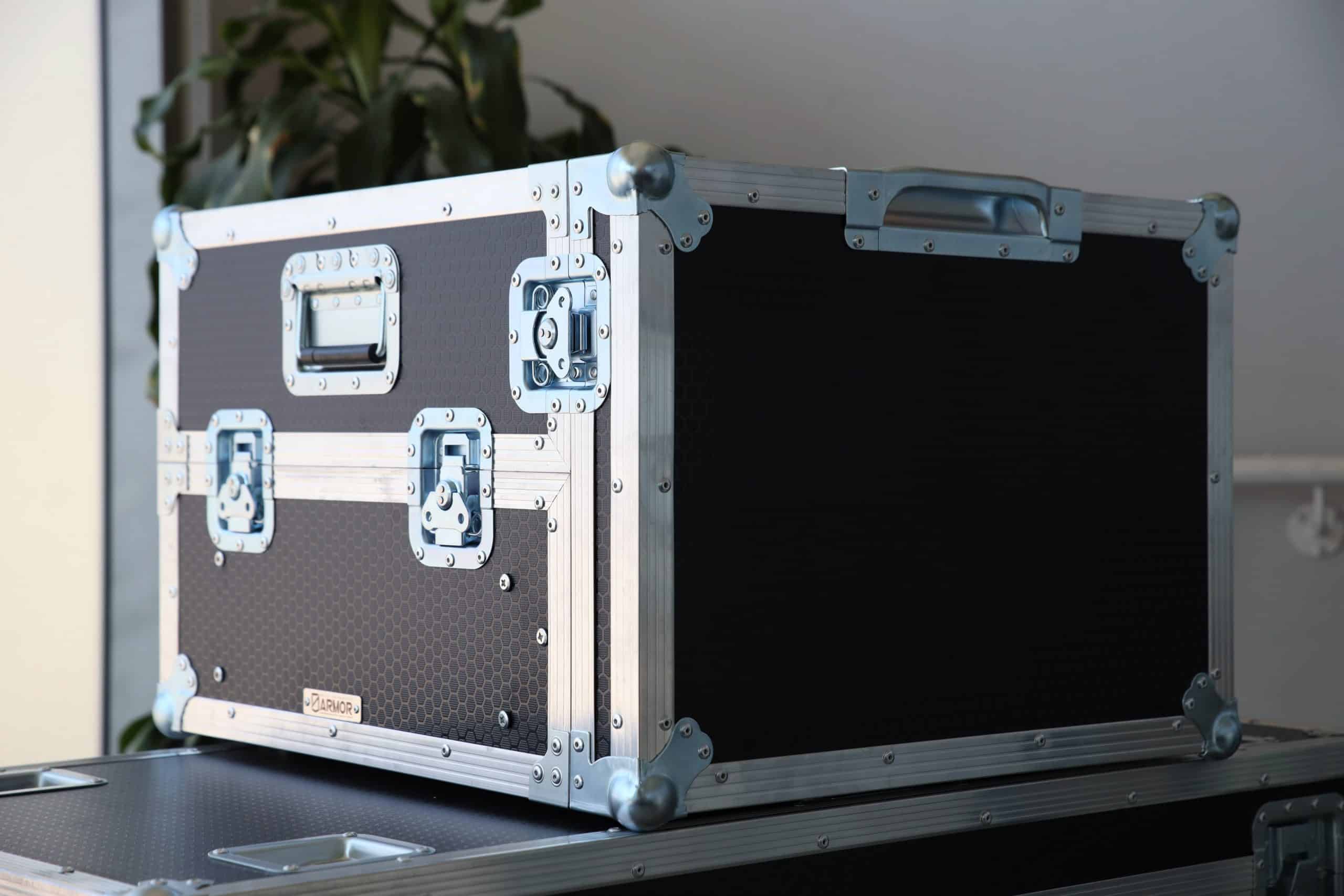 There is a gap of 75mm between the rear of the media server and rear wall of the case. This creates space for the wires to exit the case. It has 4 medium butterfly latches to keep the case safely secured. The case has black glossy honeycomb pattern on its exterior. The lid has a corner handle to make the handling of the lid easier. A recessed handle has been placed on the front panel to lift the upper cover.
If you require a video production flight case to accommodate a rack mounted media server, please feel free to drop us a line.