JL Productions recently ordered a flight case for their Chamsys MagicQ PC Wing Compact to make it a plug and play lighting console with PC, monitor, keyboard, and mouse built in the flight case.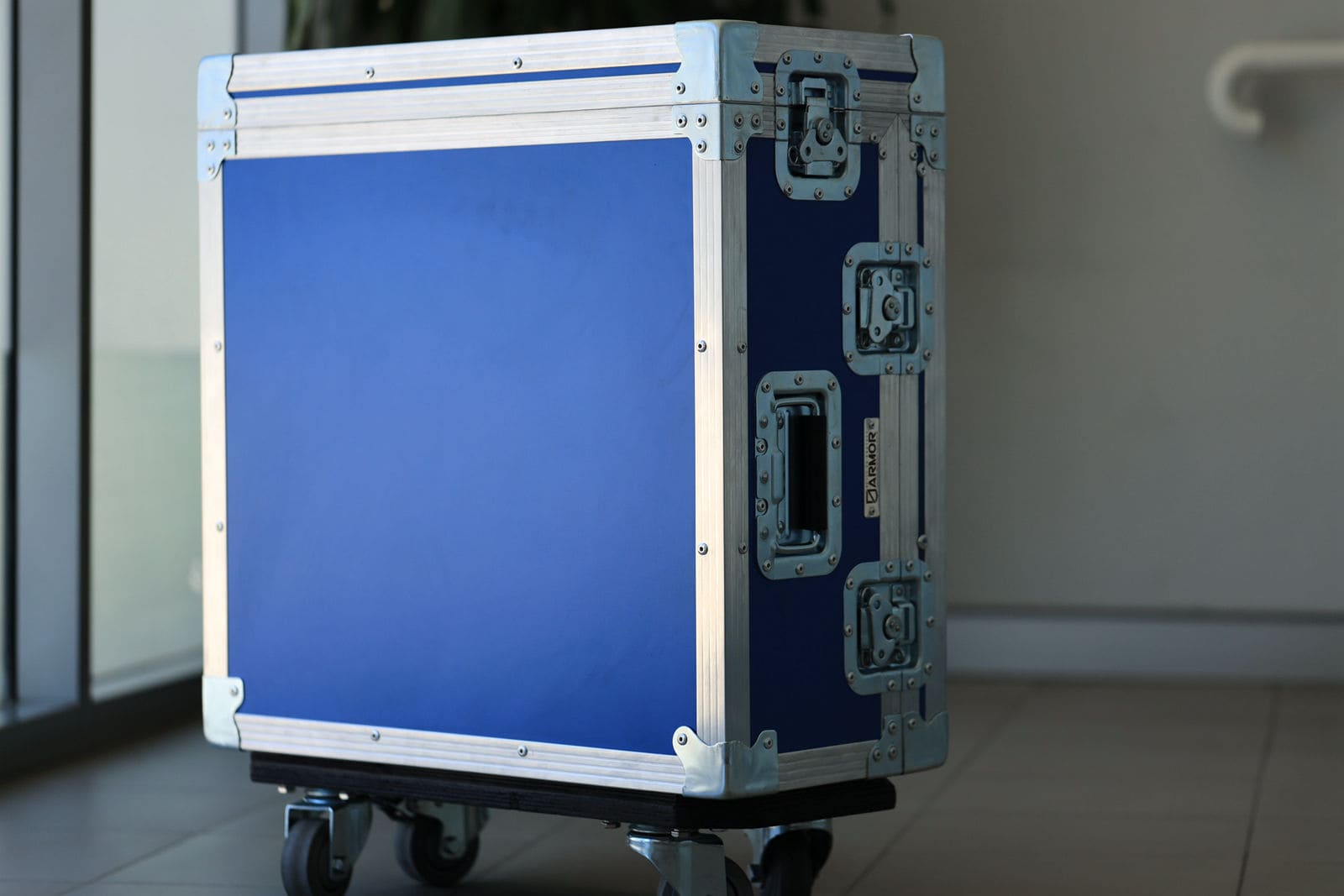 The case is built of 9mm plywood panel with azure blue laminate to match the color of their Chamsys MagicQ PC Wing Console. Clamshell design allows top and side lid to be removed along with castors so that only a shallow side of the case is left with the console ready to use once you move it to your OP location. The case comes with optional 3″ casters for easy handling as it gets a bit heavy with everything built-in.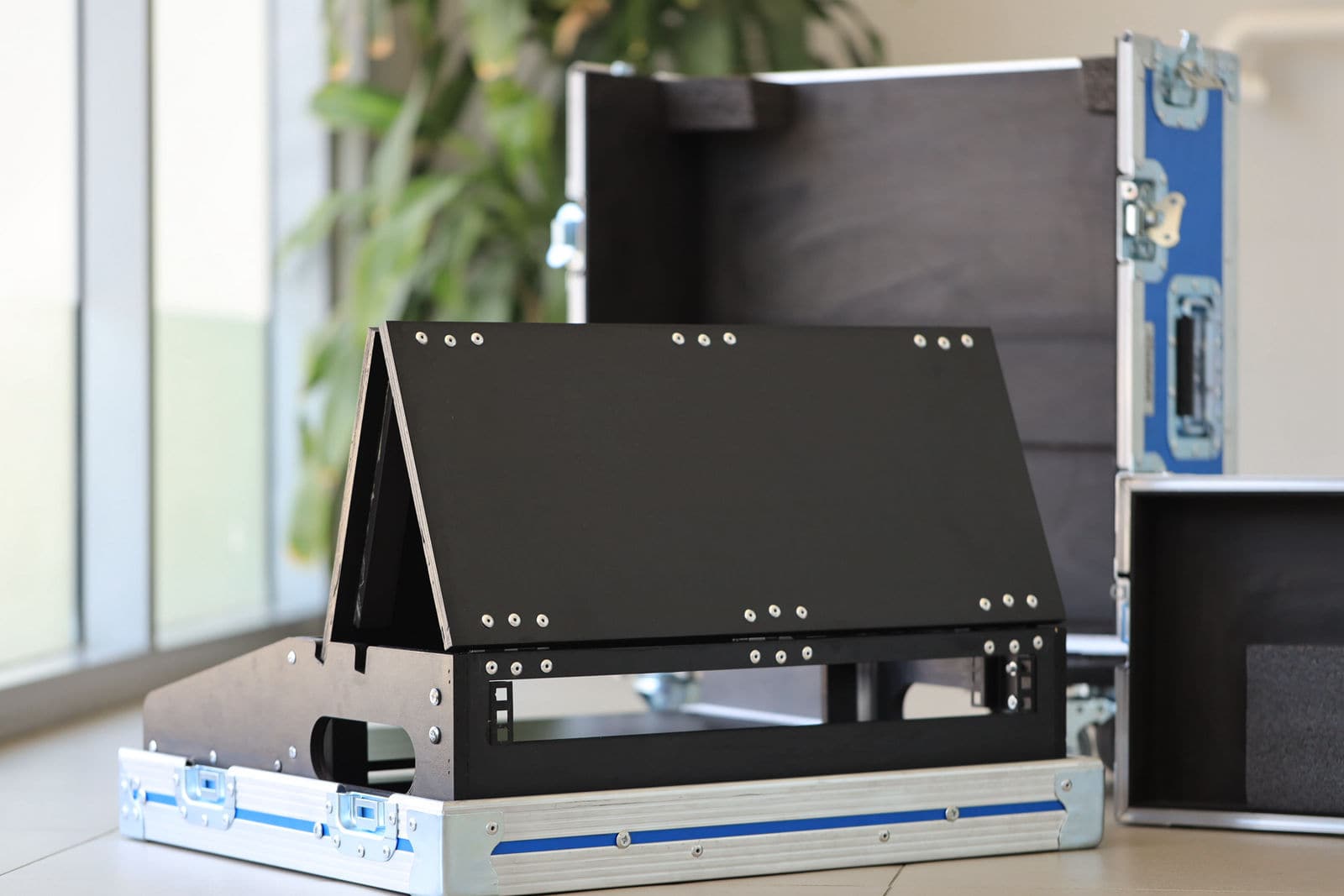 Penn Elcom flat brace corners are used on this case to keep the base at a minimum height as well as offering a simplistic look to the case exterior. A 1RU rack space is allowed at the back of the dog house for patch panels. The foldable screen stand is pre-installed with a mini VESA 100X100 mount so JL Productions can mount their Asus touch screen monitor to this stand. It offers two viewing angles and can fold down completely when not in use with the screen facing up. The dog house measures 150mm wide and has plenty of room for you to mount your mini PC in there. A pull out drawer is located under the console.
This flight case for MagicQ PC Wing compact is a popular solution to build a plug and play console system for your lighting board with no built-in computer and screen. It represents great value for money compared to purchasing the next size up lighting console. We can custom build a similar lighting console flight case for other similar consoles such as Onyx NX-wing, MA command Wing, Hoglet, ETC ION, you name it. We also offer a dual monitor flight case with the main console plus fader wing. Please feel free to contact us for a quote.