A Workstation road case, WS-VR has been designed for Arts Centre Melbourne to be used for video production jobs. Arts Centre Melbourne is a gathering place for song, storytelling, community and culture for First Nations people. This video production workstation is fully customized, ready to go, plug-and-play system. It is a workstation on wheels.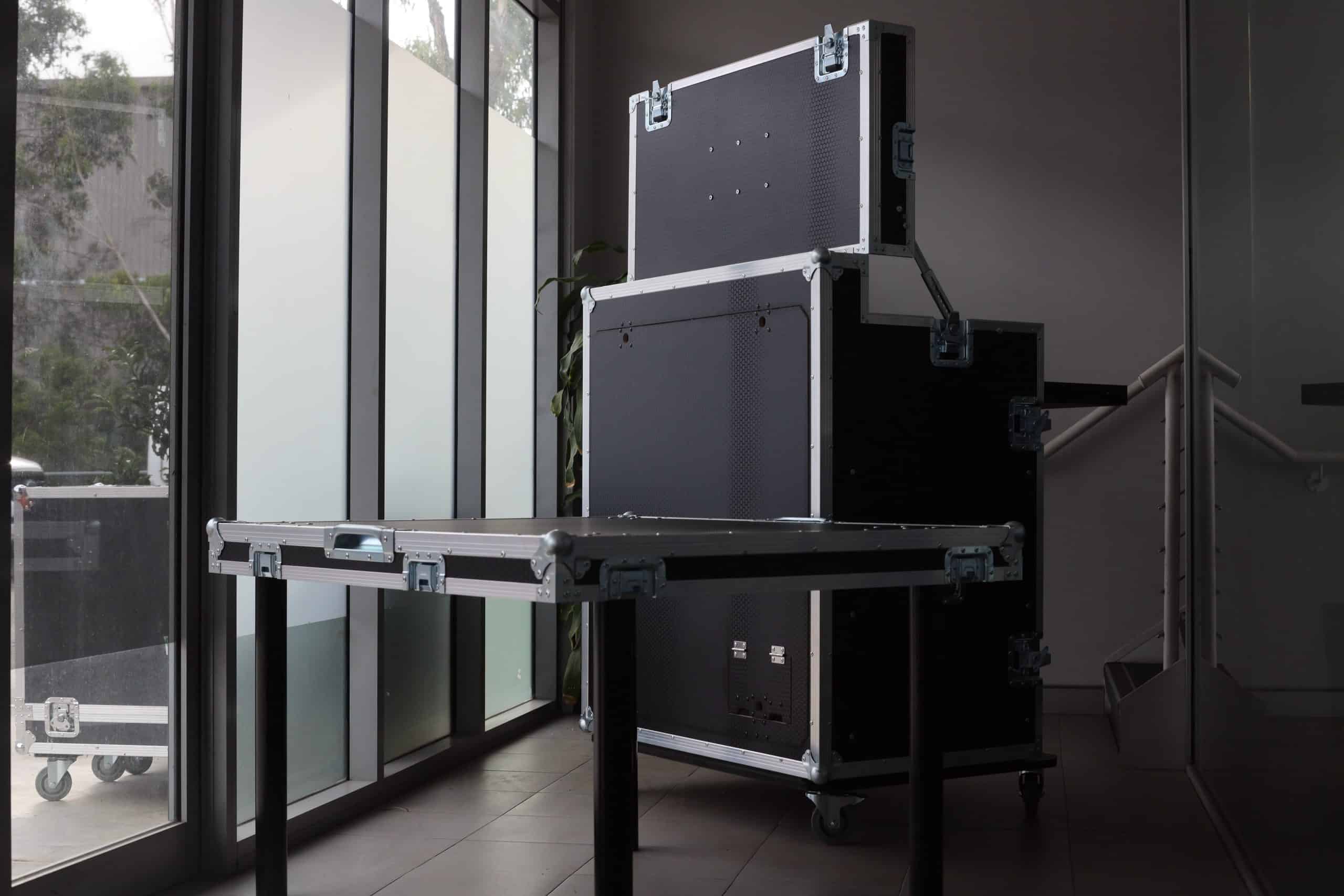 The maintenance and upgrades of the system has been made easy too. A removable access panel has been provided at the back side of flight case. The slam latches open on push and the panel is accessible. During normal production use, the power and data cables run through the smaller trap door and the entire back lid and access door need not be kept open. The upkeep of the workstation becomes very easy and the back of the case stays neat and organized. 
The outer body has a honey combed pattern. It is fitted with aluminium extrusions to give strength  and sturdiness to the case. The interior of the case has been lined with plywood and foam inserts so that the equipment stays protected while in movement. The case has side handles for smooth navigation and corner handles for easy handling by the user.
VESA mount which can be used for a 40" monitor has been provided inside the lid of the flight case. The lid can be stayed open by adjusting the pair of adjustable ratchet stays. These stays give flexibility to the user to set the lid to a suitable viewing angle as per their work requirements. The pull-out work bench which can be used by the user for placing video switchers, keyboard and mouse is an add-on feature of WS-VR. We have taken care of the need to mount processors and equipment to handle medium to large productions in the design of workstation by including 2 bays of rack spaces down below.
 A custom workstation system case simplifies the inventory management process by allowing to manage the entire video production equipment in one flypack case. The user does not have to dismount the heavy equipment after every use and this significantly cuts down warehouse preparation time, on-site setup and pack down time.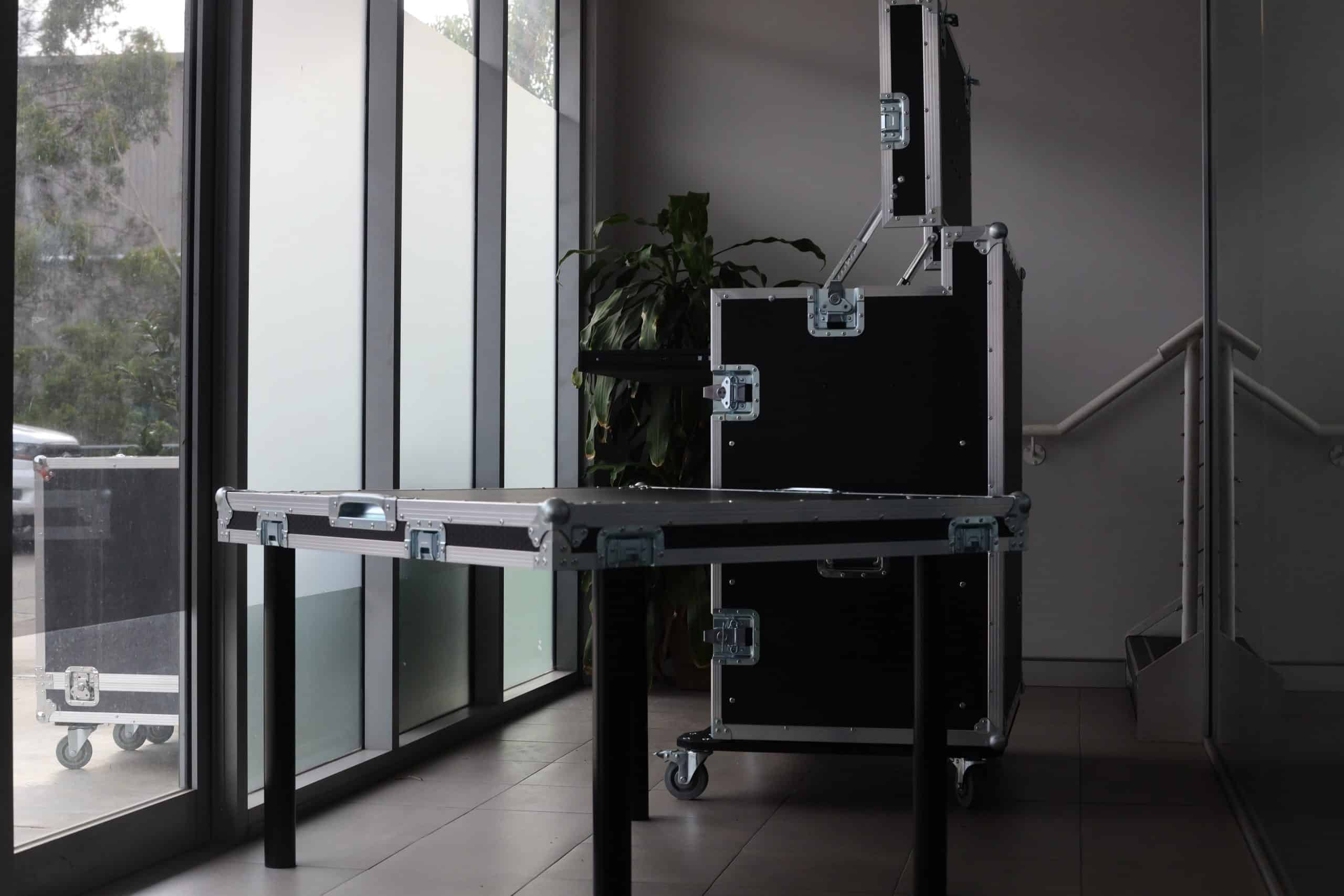 If you are looking for workstation video production case, we can build customized flypack systems to accommodate lightweight monitors as also 3-4 monitors in one case. We shall design a workstation to suit your specific needs. You may have a look at our other workstation and flypack cases.