A sturdy road case, CP1200S has been designed and built for Highlight Entertainment for transportation of LED strobe lights. Highlight Entertainment is best known for its services in the areas of concert & event lighting production, laser show production, event audio production services, musical AV & lighting production, etc. A strobe light or stroboscopic lamp, commonly called a strobe, is a device used to produce regular flashes of light. The case is designed to house Clay Paky-Stormy CC or Sensation StormI 1500CC RGB LED strobe fixtures.
Case with internal dividers for LED strobes
Armor CP1200S is a smaller size cable packer case with removable internal dividers. We have used wooden slots for creating 6 internal compartments inside the road case. This ensures the LED strobe lights/panels do not come in contact with each other and thus are protected from breakage or scratches. The interior of the bottom case is lined with 15MM EVA foam on all the 4 sides. These foam cut-outs are also creating slots every 100 mm or so to suit the removable dividers.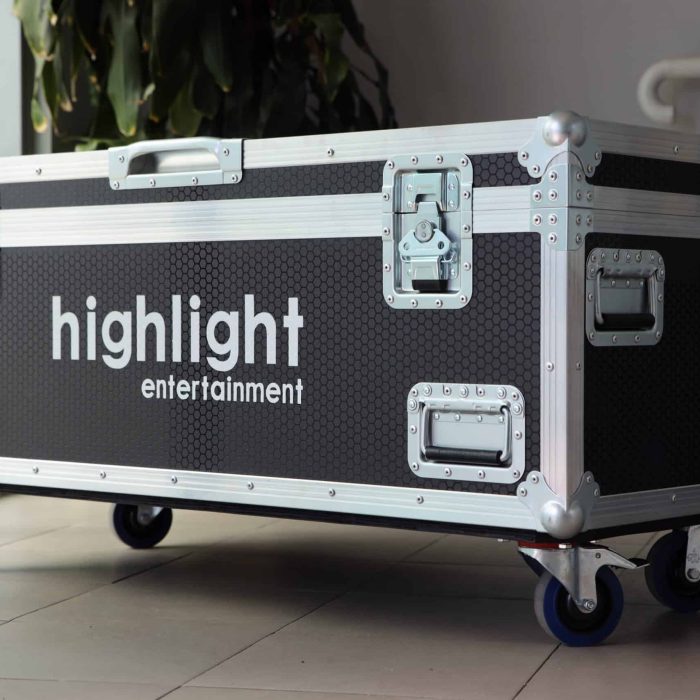 The case is integrated with 6 handles (2 on each side of the case) for easy navigation by the user. There is a corner handle on the front side of the lid for smooth handling of the case. It has 2 butterfly latches so that the lid does not open up during its movement. The case features 4 castors so that it can be moved effortlessly.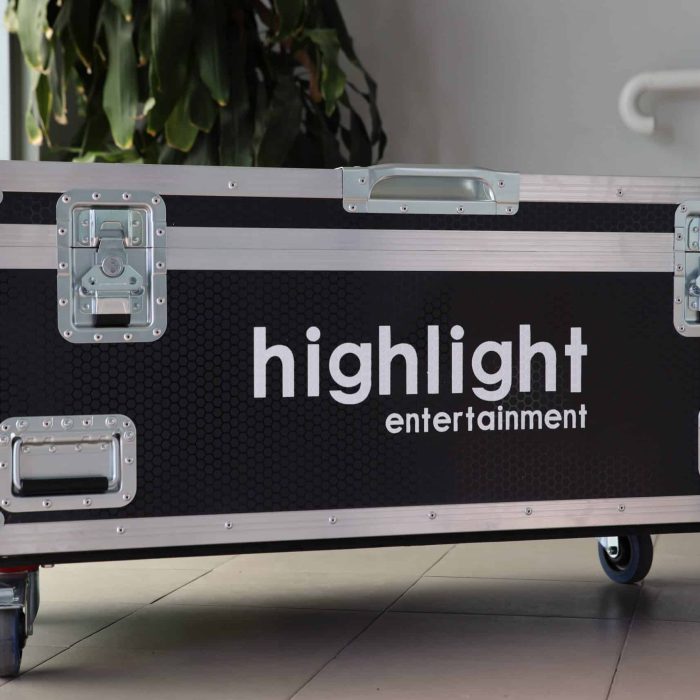 Strong and sturdy external body
We have screen printed the customer company's name on the front panel of the case for identification. Built with strong plywood panels, there are aluminium extrusions on the corners of the body of the case.  These cases are stackable with corner handles fitted onto the lid making it easier to open and close the lid.