We are happy to introduce a cable packer road case designed for our customer, Johnson & Johnson, a well-known American pharmaceutical industry company whose Sydney office is based in North Ryde. They were in need of a custom cable packer road case that can effectively store their medical/pharmaceutical devices and equipment. 
This cable packer case was manufactured using P1201 12mm laminated plywood panels with glossy black honeycomb exterior. This panel is very rigid, hence it can protect the stored items securely from strong external impact. In addition, the panel provides a rich and stylish appearance to the exterior of the case.
The interior of the case is finished with 10mm-thick EVA foam linings. The EVA foam finish is effective in providing a soft touch to the surface of the case interior and protecting the stored items from internal impact and damages that can be caused while handling the case.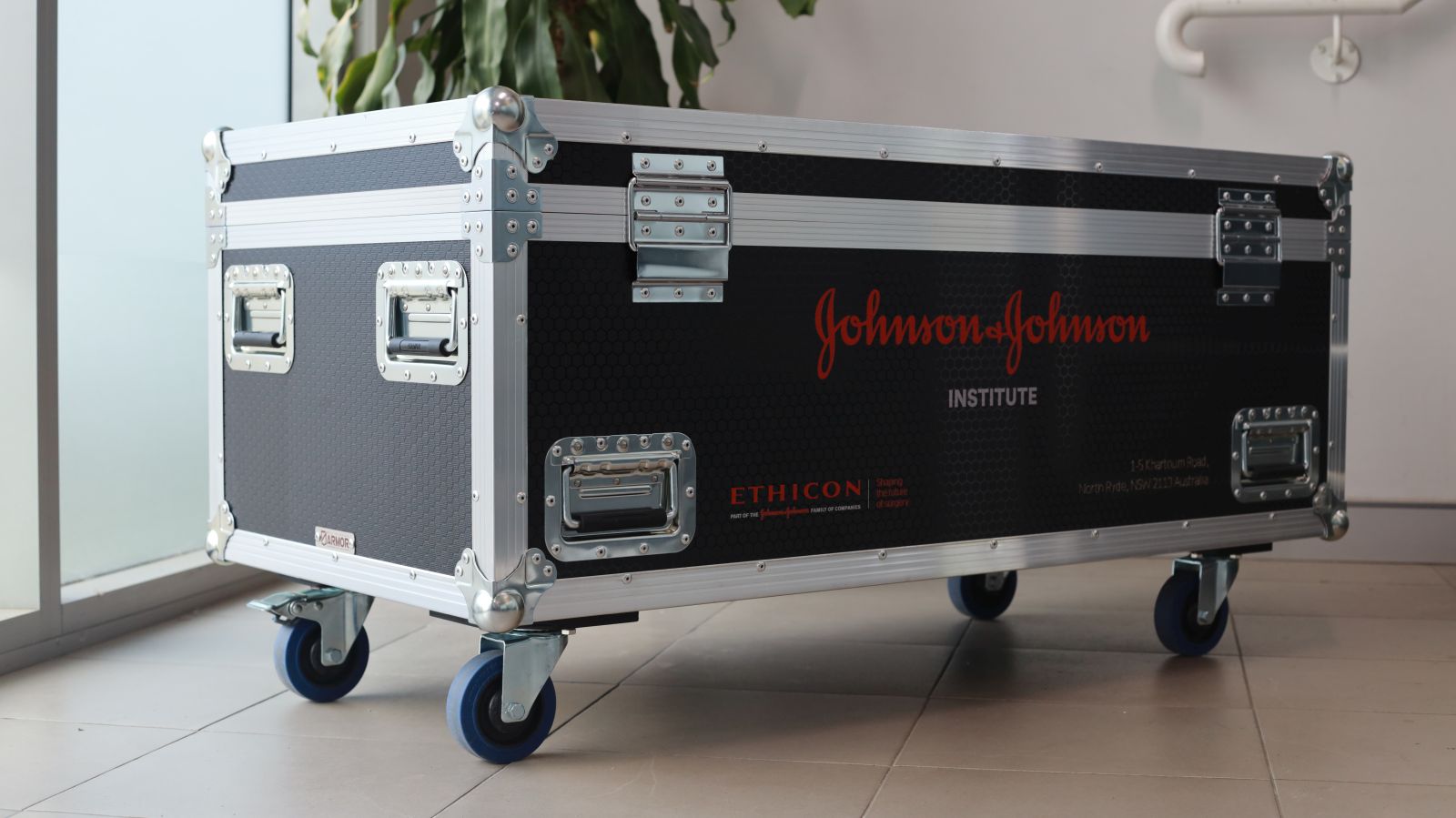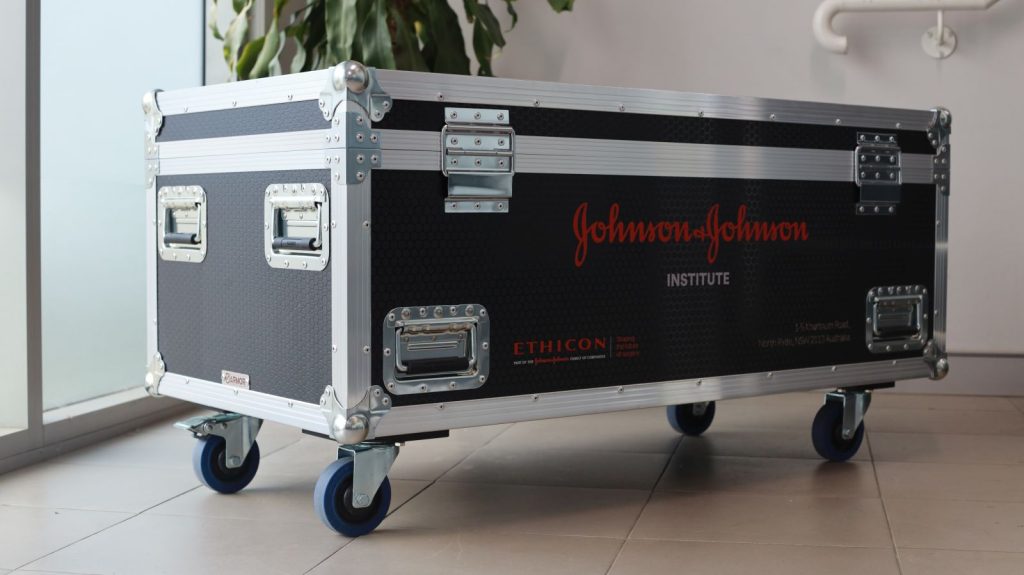 The case has a moderate size in general. With overall dimensions of 1190x590x594 (Length x Width x Height in mm), the case has a compact size (two handles attached on each side panel) suitable to be carried by two people or to be loaded inside a small truck, van or on a ute. In addition, four wheels attached underneath the case enable users to move the case conveniently on the ground without contaminating or damaging the base panel.
To summarise, this cable packer case is ideal for safely storing small number of equipment. It can be easily carried by two people or small vehicle (truck, van and ute, etc). Please feel free to give us a call or shoot us an email to consult your customised requirement for the cable packer road case with our team.