Armor Cases has recently adopted a new lifting system to one of our display screen cases, TVL-Samsung QM75R road case. We have upgraded the lifting system from the single lift to the double lift, which provides more secure and stable support to the screen.
The new double lift is capable of supporting heavier weight of the screen. It is capable of lifting displays of up to 80kg and sizes up to 100 inches (254cm) wide. This lift is a motorised lift, thus its height can be automatically adjusted by using button controller installed inside the foam block behind the front panel.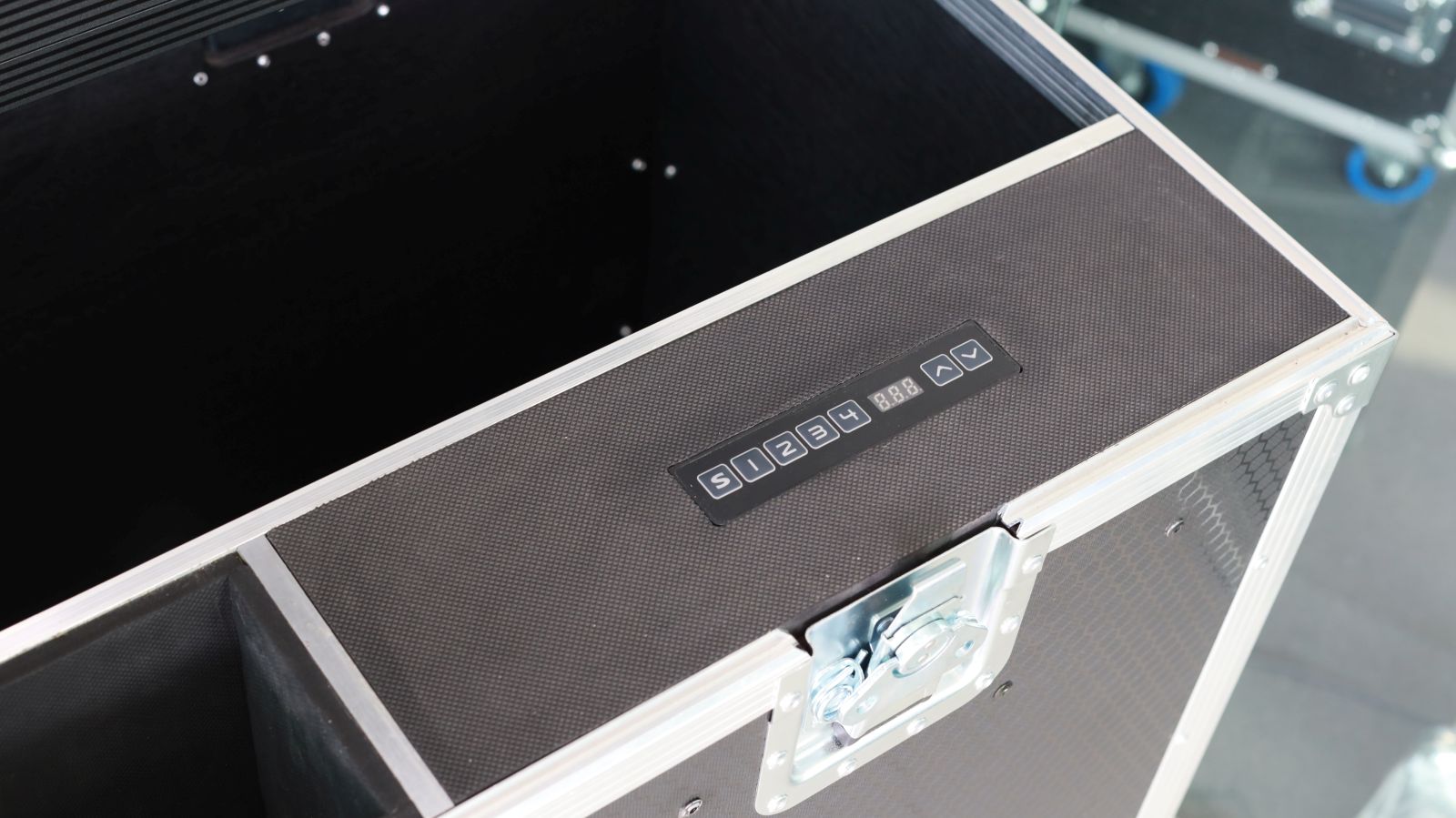 The double lift controller is only composed of a few buttons. Pressing numeric buttons (1, 2, 3 and 4) on the left side will adjust the height of the lift to the specific values. The UP and DOWN arrow buttons on the right side enable the users to adjust the lift to the customised height. A small 3-digit 7-segment display screen between numeric and arrow buttons can indicate the current height of the lift.
If you are looking for a custom display screen case from us, this motorised double lift would be a very good solution that can not only support your display screen effectively, but also adjust the height of the display screen according to your needs. Please reach us today to discuss your options.