Live Event Services is one of the most experienced event production companies in Australia. They specialise in providing technical support and a wide range of event production services. Their Accounts Manager came to us with the requirement of an audio console case to hold their A&H dLive S5000 digital mixing system. Our team were able to effectively design an appropriate solution that suits the client's needs and includes additional useful features.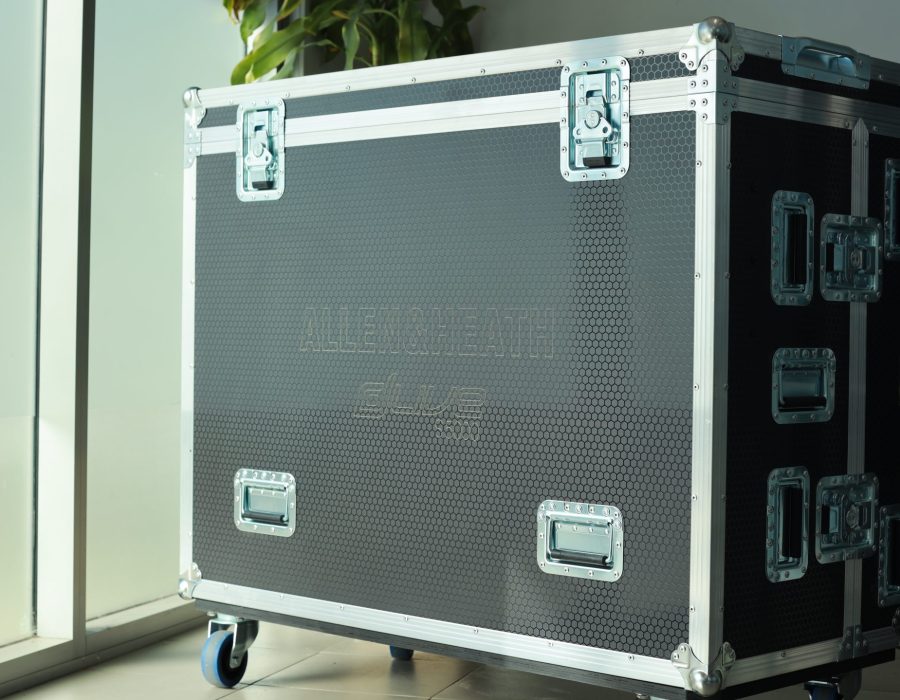 Practical Exterior & Ease of Use
This case comes with strong 9MM plywood panels to ensure it has the structural integrity to hold the load of the digital mixing system and the accessories. A black glossy honeycomb texture is added to the exterior to ensure it has an aesthetically pleasing profile. Multiple recessed handles are attached to the sides of the top lid and base to ensure that each subassemblies of the case can be carried in practical and safe manner. 
The front lid has two edge handles making it easier to move the case and have the lid without too much force. Four Carjet castors including two brakes are included with the case allows for easy transportability. There are also brand model engraving of the console on the front and back panels of the case.
This case is installed with EVA foam that secures the mixing console in place and protects it from being damaged internally when the case is being transported. On the base, there is a keyboard and mouse combo drawer that is positioned under the s5000 console. The base also includes a dog box, providing sufficient space for cables to connected to the ports behind the console. When the base is placed flat on a surface, there are two long plywood blocks underneath  preventing the panel from being scratched or dented as well as adding support.
The top lid also has a dog box lid storage compartment for cables and other accessories to be stored in.