The Midas M32 is a live digital console that combines advanced modern technology with classic British console designs. At Armor Cases, we introduce to you the perfect user friendly flip flight case for the Midas M32. This case allows the operator to use their audio mixer by flipping up the console box effortlessly without heavy handling. The general design allows the audio mixer console case to be transportable and can be used as a workbench by the user. 
Optimised Movement and Transportation

The case comes with durable swivel castors which makes transportation much easier. It also has brakes on the castors meaning when the case is required to remain firmly in place, it is able to do so. The edge handle on both sides of the lid allows the console case to be moved easily by the user. There are also medium recessed handles positioned near the bottom of the case allowing for more than one user to carry the case up a higher platform. 
Practical Exterior and Features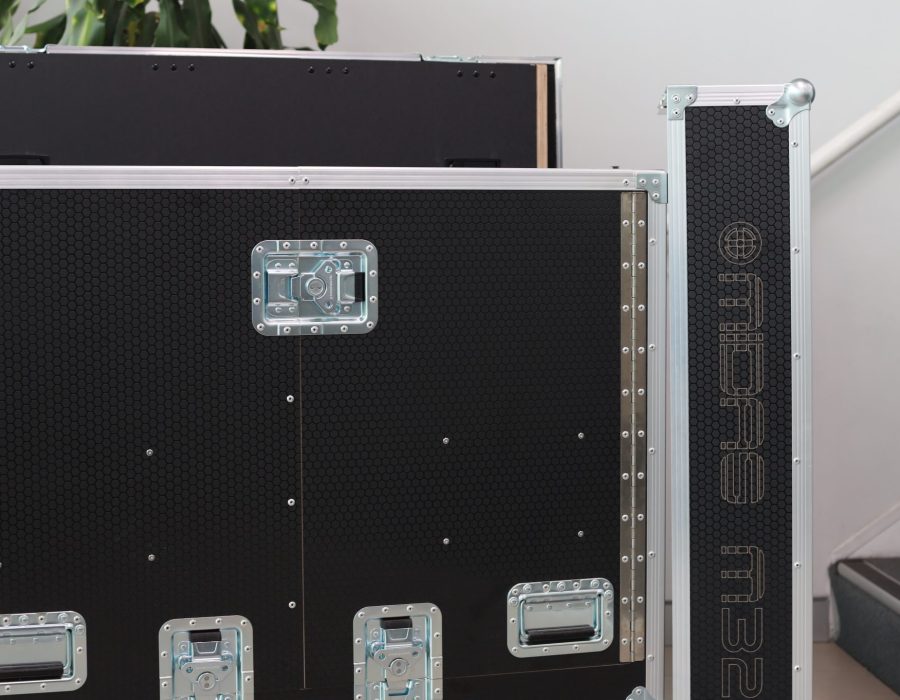 This case comes with strong 12MM and 18MM plywood panels to ensuring it can withstand the loads it is put under by the audio console. A black glossy honeycomb texture is added to the exterior to ensure it has an aesthetically pleasing profile. There is also brand model engraving on the front lid and back panel of the console case.
There are front split doors that is used to provide room  for the console box to flip out when opened. When the console box is retracted, the entire audio mixer can folded and stored inside the case. There are also large Penn Elcom latches that locks the split front doors to the main case frame and the lid as well.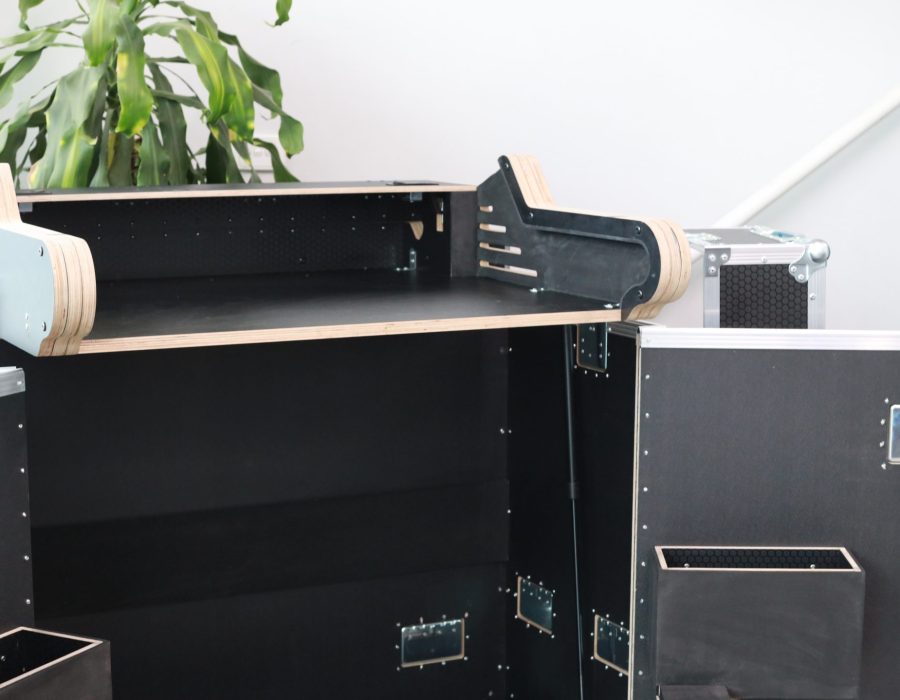 When the split doors are opened, there are two storage boxes attached behind each door for holding cables and other accessories. 
The pair of gas strut featured in the case allows the console to be pushed into working position with a gentle lift. 
As part of the console box, a dog box is built behind with push to open flush latches and piano hinges offers full access behind the audio mixer for power and data cables.