Armor Cases is proud to introduce a cable packer road case designed for our long time customer, THE EAR. Based in Zetland, New South Wales, it is an event & activation resource company which has an expertise in providing technical services for equipment used in event industry. They required a custom cable packer road case that can store diverse items and equipment. 
This cable packer case was manufactured using P903 9MM laminated plywood panel with matt black honeycomb exterior. This panel is very rigid, thus it can protect the stored items securely from the external impact. Moreover, the panel provides a rich and stylish appearance to the exterior of the case.
The interior of the case is finished with black carpet linings. The carpet finish provides a smooth touch to the surface of the case interior and protects the stored items from scratches and damages while handling the case.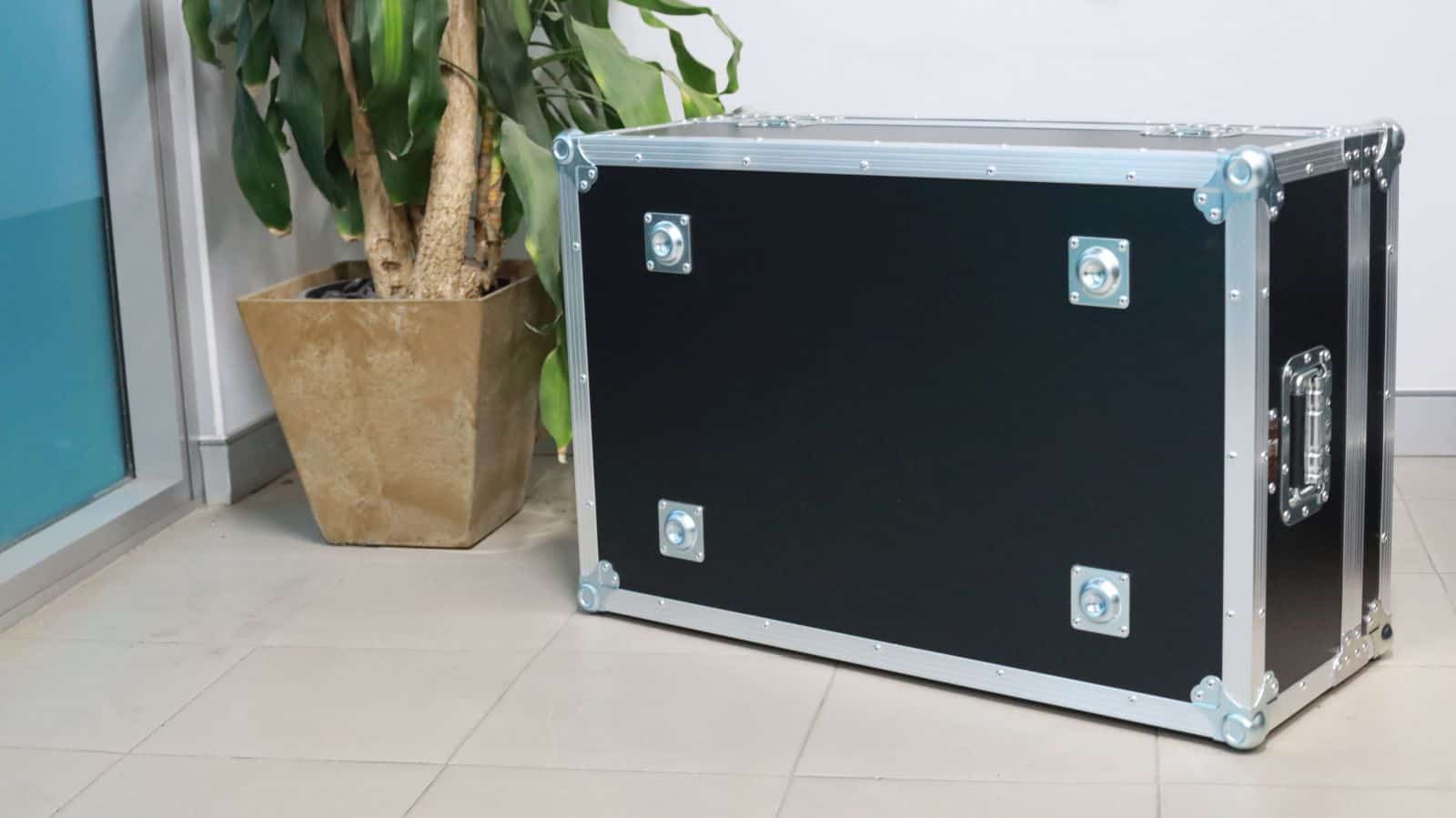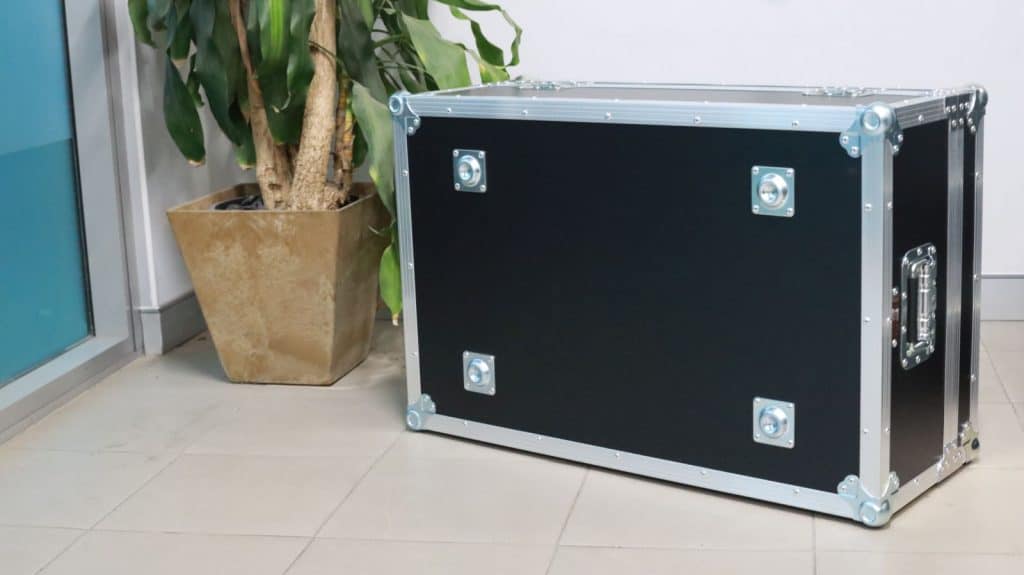 The case has a relatively small size. With the overall dimensions of 865x565x350 (Length x Width x Height in mm), the case has a compact size (two handles attached on the side panels) suitable to be carried by human hands or to be loaded inside a station wagon. Furthermore, four aluminium feet underneath the case helps users to place the case on different surfaces without contaminating or damaging the base panel.
To sum up, this cable packer case is ideal for safely storing small number of equipment. It can be easily carried by human hands or station wagon, since the case has a relatively lightweight. Please don't hesitate to give us a call or send us an enquiry email to discuss your customised requirement for the cable packer road case.