Pandrol is a global manufacturing company that specialises in rail technology. They have created over hundreds of rail infrastructures/systems in over 100 countries worldwide. They came to us with the requirement of two light weight flight panel cases to store their rail system equipment. Our team of experts were able to develop an effective solution.
Optimised Movement and Transportation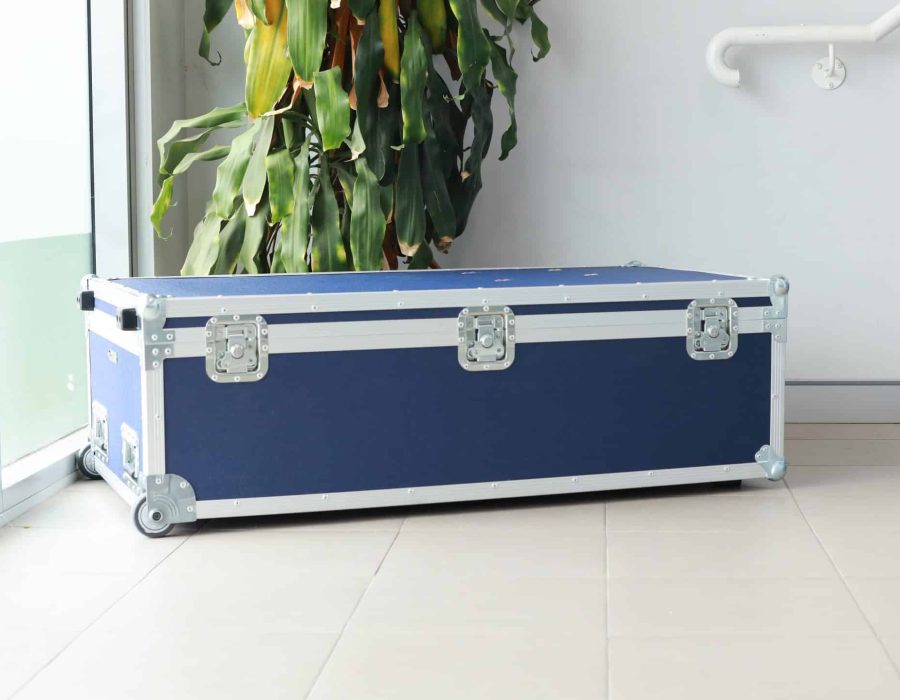 This case comes with two castor corners which makes transportation much easier. There is also a centre recessed handle on the opposite end of the corner castors that can be used to pull the the case similar to pulling a suit case. The case has two recessed handles attached to each end of the case to ensure that it can be carried in a practical and safe manner.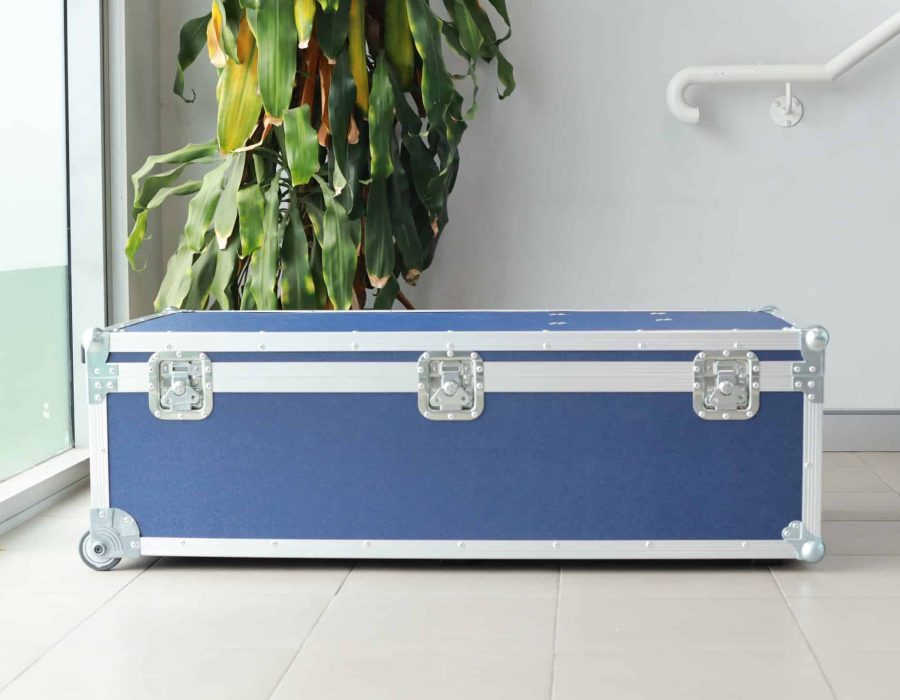 This case comes with 7MM polypropylene plastic panels which ensures the weight of the case to remain light and have improved structure stability. A navy blue texture is added to the exterior to ensure it has an aesthetically pleasing profile. This flight panel has one side navy and the other black. It is up to our client for which colour surface to be the exterior.
Foam Interior and Storage Slots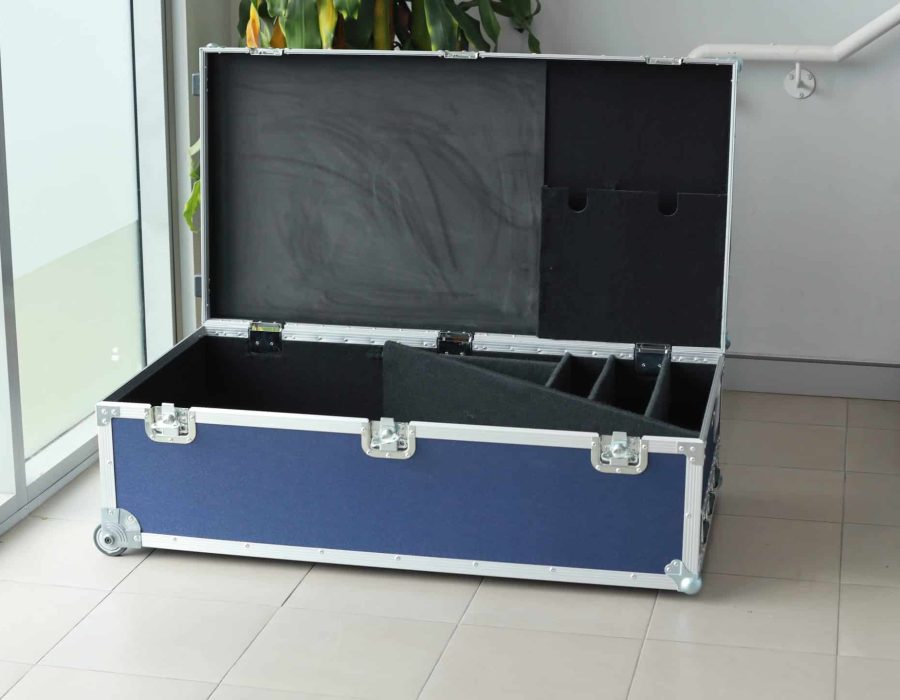 This case is internally equipped with strong and durable 20 millimetre EVA foam on the top and bottom interior to ensure all contents placed inside the case are protected and does not cause any damage to the panels. The base also have five divider slots for rail system tools to be stored. Attached to the lid is also a smaller storage compartment.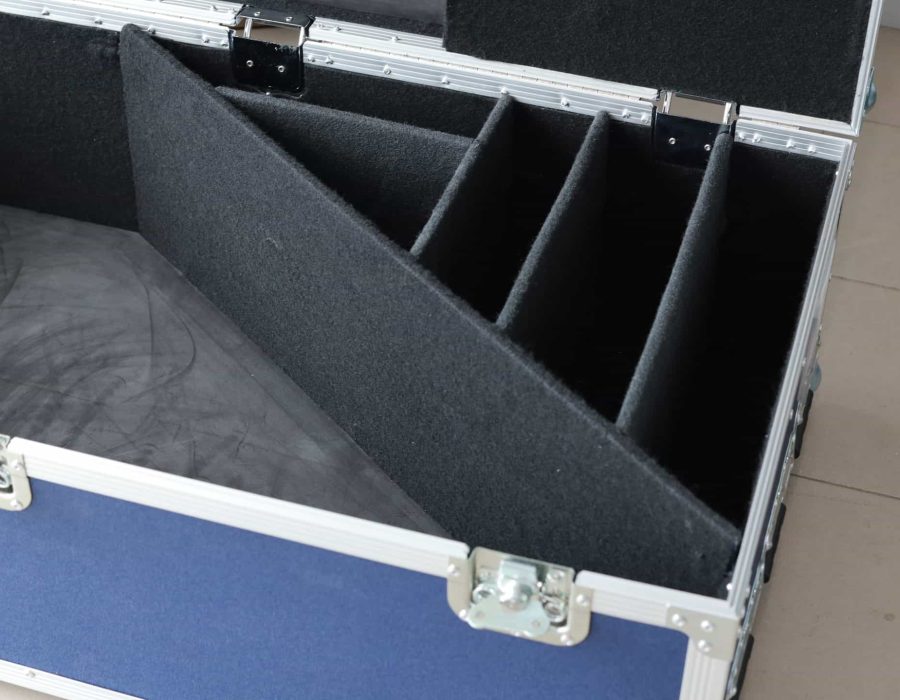 This case comes with three medium recessed butterfly latches that is used to securely lock the case when closed. On the back of the case, there are three medium recessed lid stays that allows the lid to open to maximum limit of 100 degrees.