We are proud to showcase our CP1200P Utility Trunk Road Case which has been designed and manufactured for Tigani Motorsports.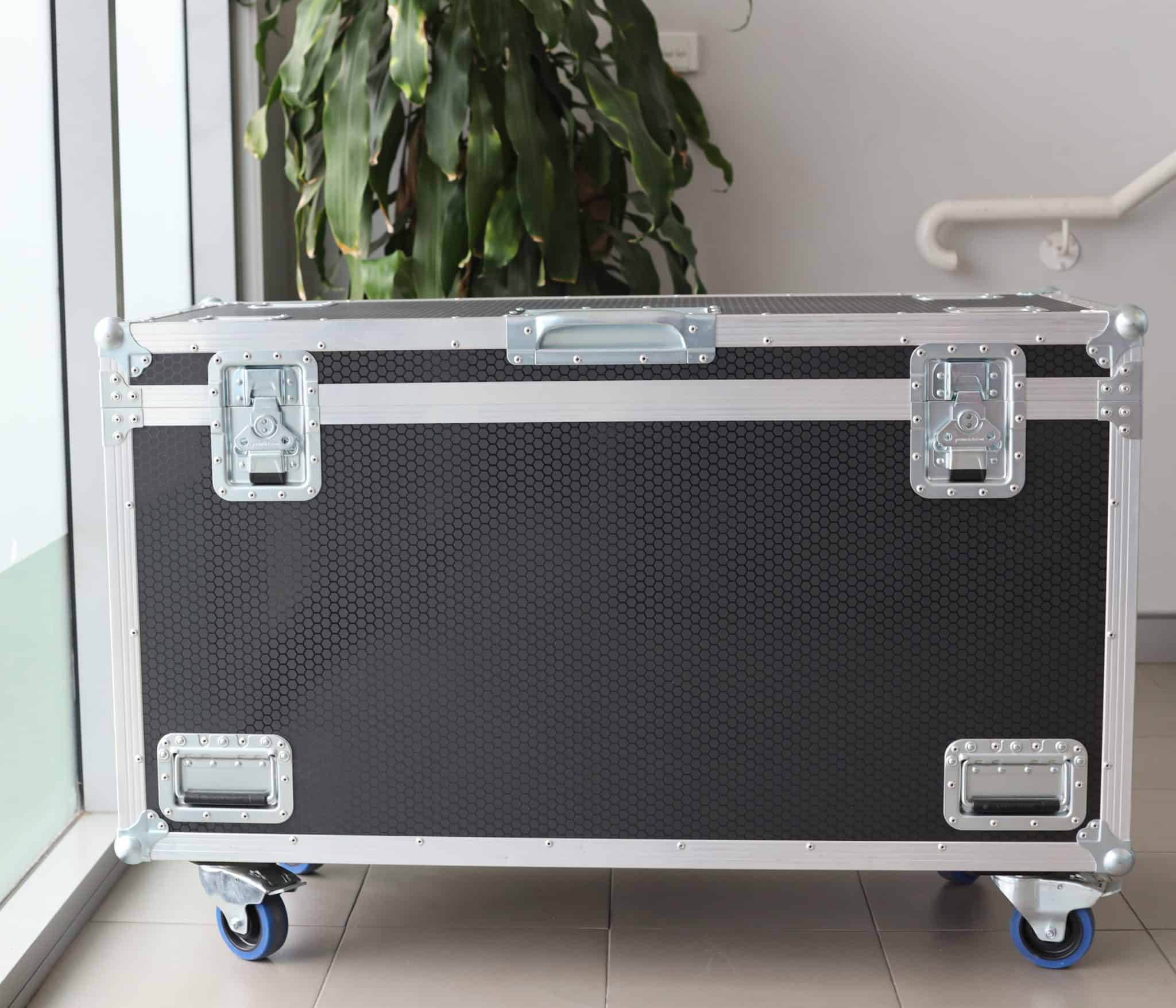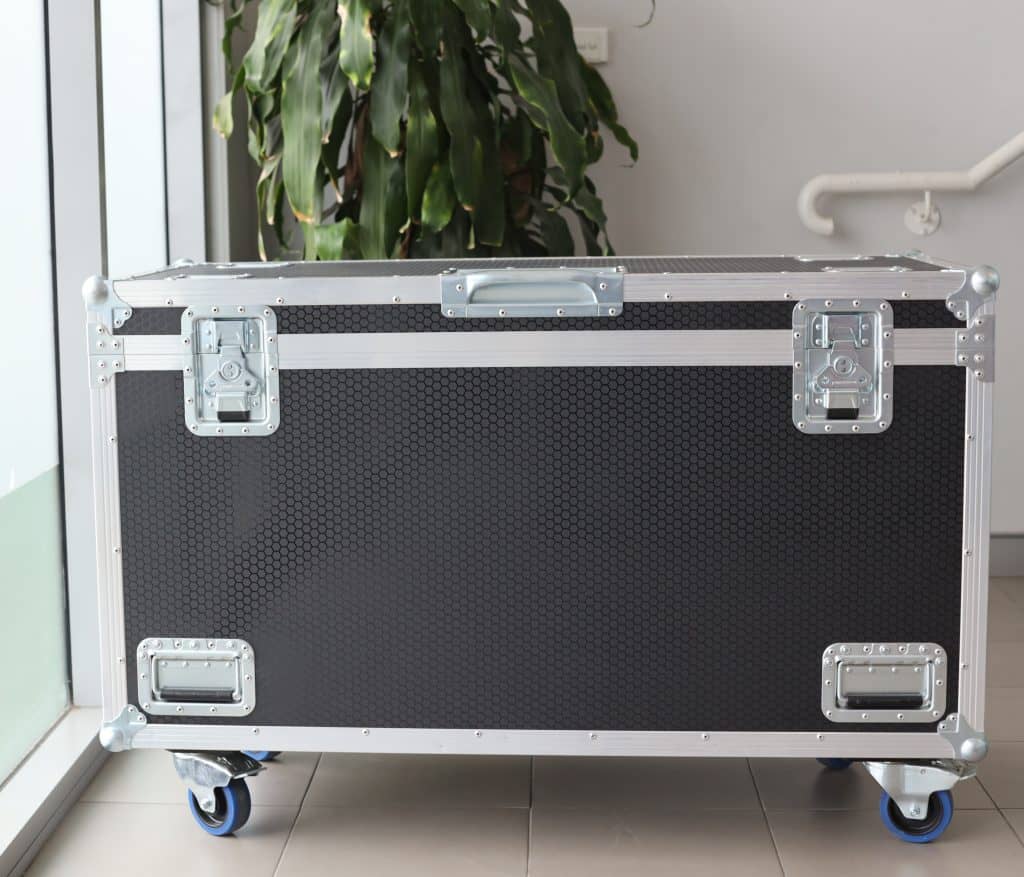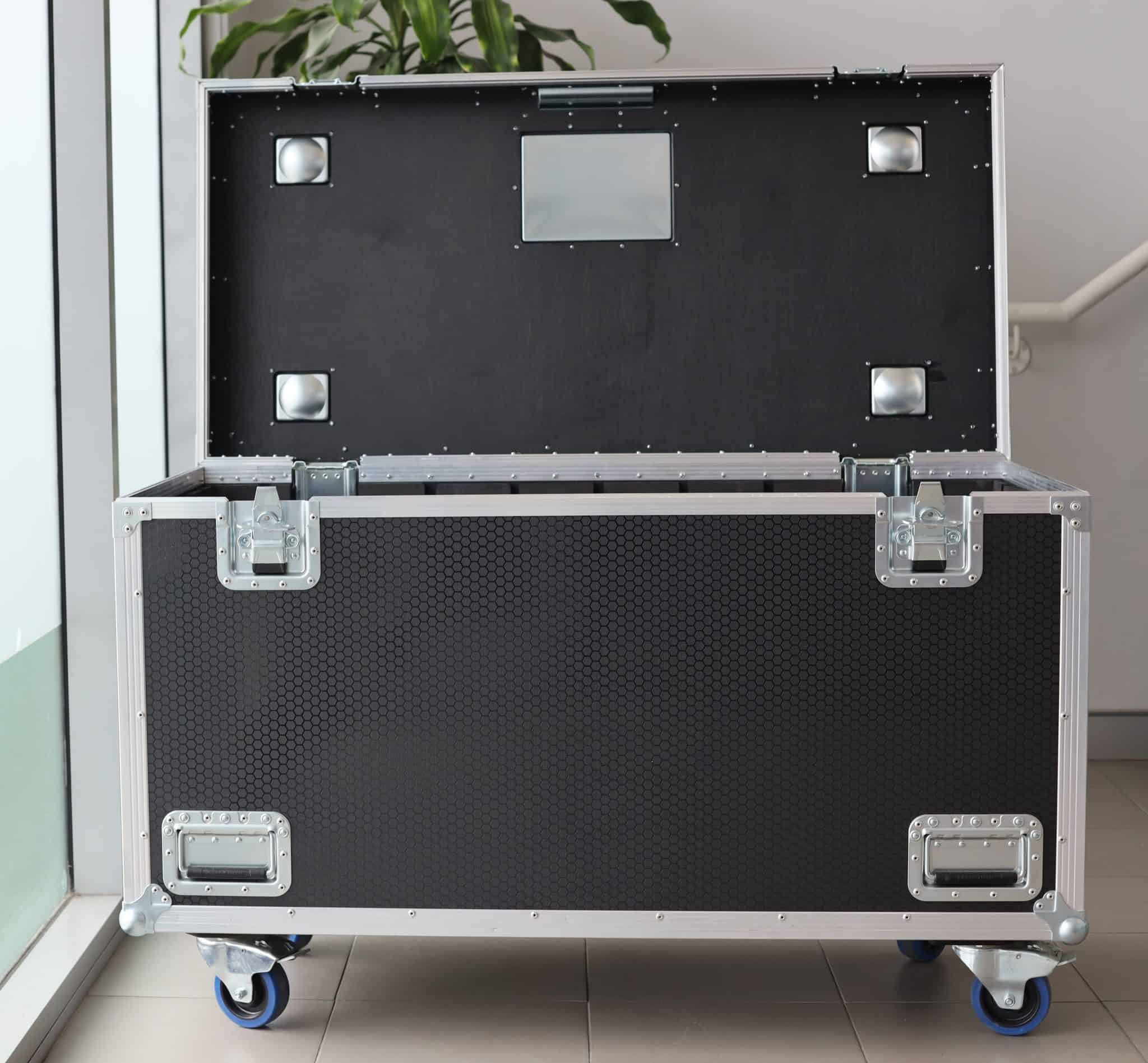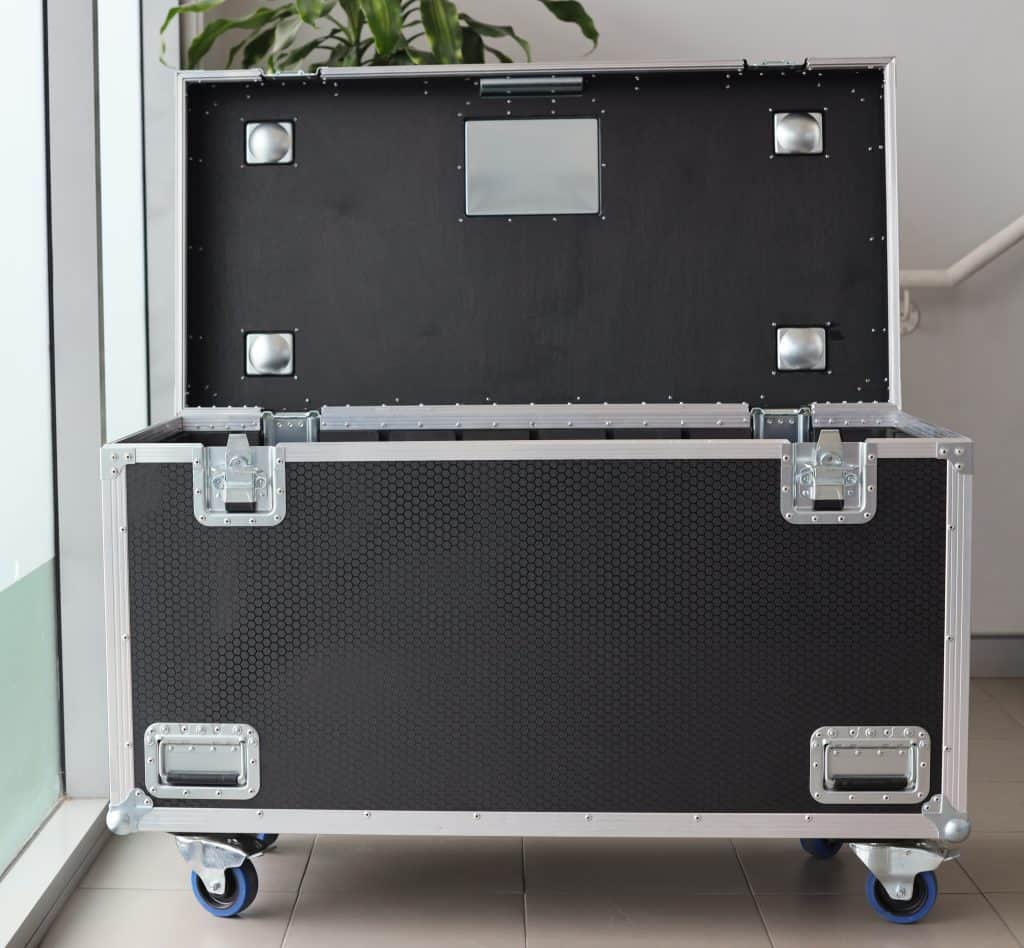 Tigani Motorsports is a professional motorsports team based in NSW, Australia. It has car racers who participate in a number of professional motorsports competitions held in various locations in Australia. A lot of items such as racing suits, helmets, race car equipment and accessories has to be carried on their travels. They needed a trunk road case to efficiently arrange items of various sizes separately. Armor Road Cases has designed a utility road trunk case that could successfully meet the needs of the members of the Tigani Motorsports.
This road case measures 1195x595x795 (W x D x H in mm) which is an ideal size to be fitted into the truck. Built with laminated P1201 12mm-thick plywood panels, this trunk case is designed to be strong and robust. We have used medium recessed handles for easy handling of the case on the road. Two handles are installed on each side of the case and another two are on the front panel to enable the user to smoothly move the case in all directions.
The utility case includes removable dividers which have been made using plywood partitions. The items placed in each partitioned area will not collide with each other which prevents possible damages. The various slots allow the user to create different compartment sizes for diverse items. The case has been lined internally with foam inserts to provide internal protection of the case. Also, there is a corner handle on the top panel of this road case for convenient lid opening/closing. Heavy duty castors with locks have been installed for case mobility with control. We have also affixed butterfly latches to ensure the lid does not pull off while in transit. The exterior of the case has been designed in a black honeycombed pattern, which adds a stylish and cutting edge appearance to the case.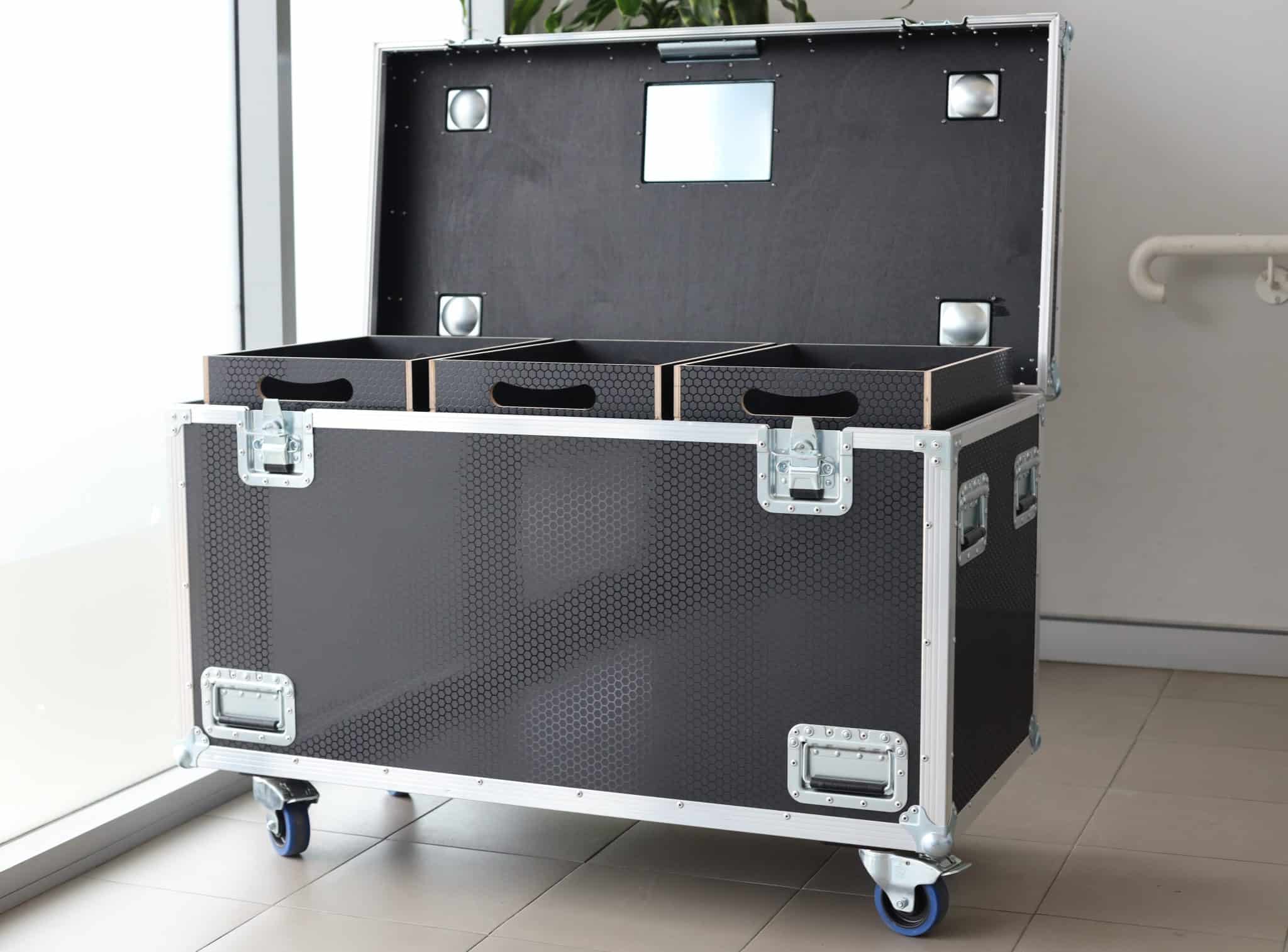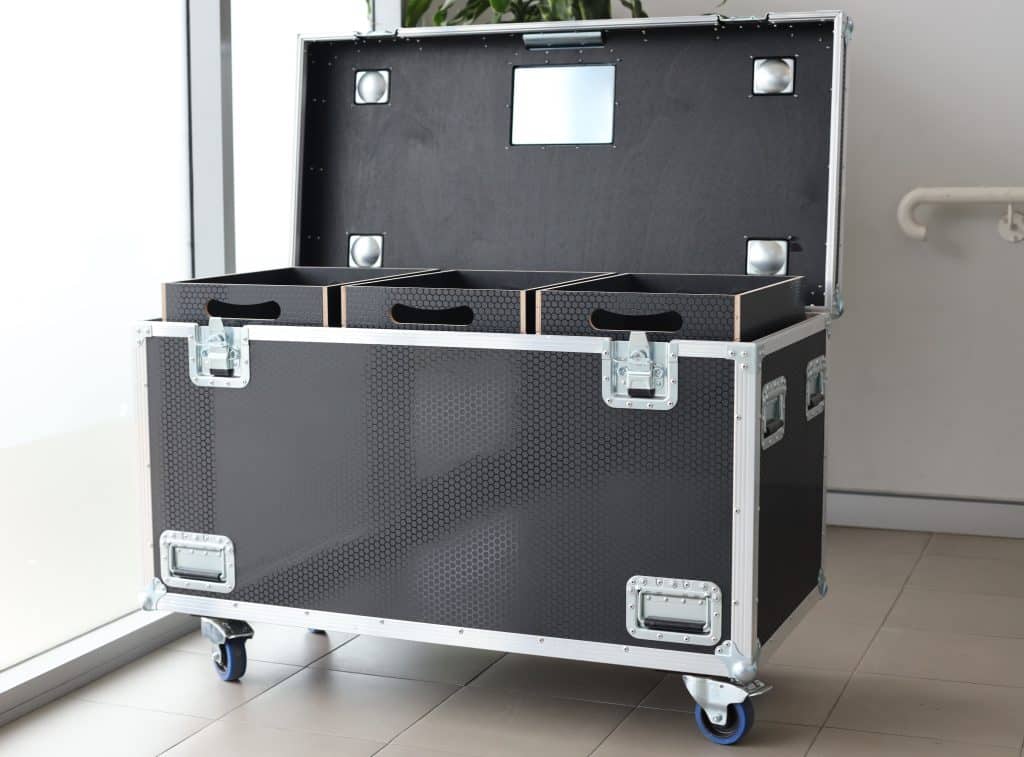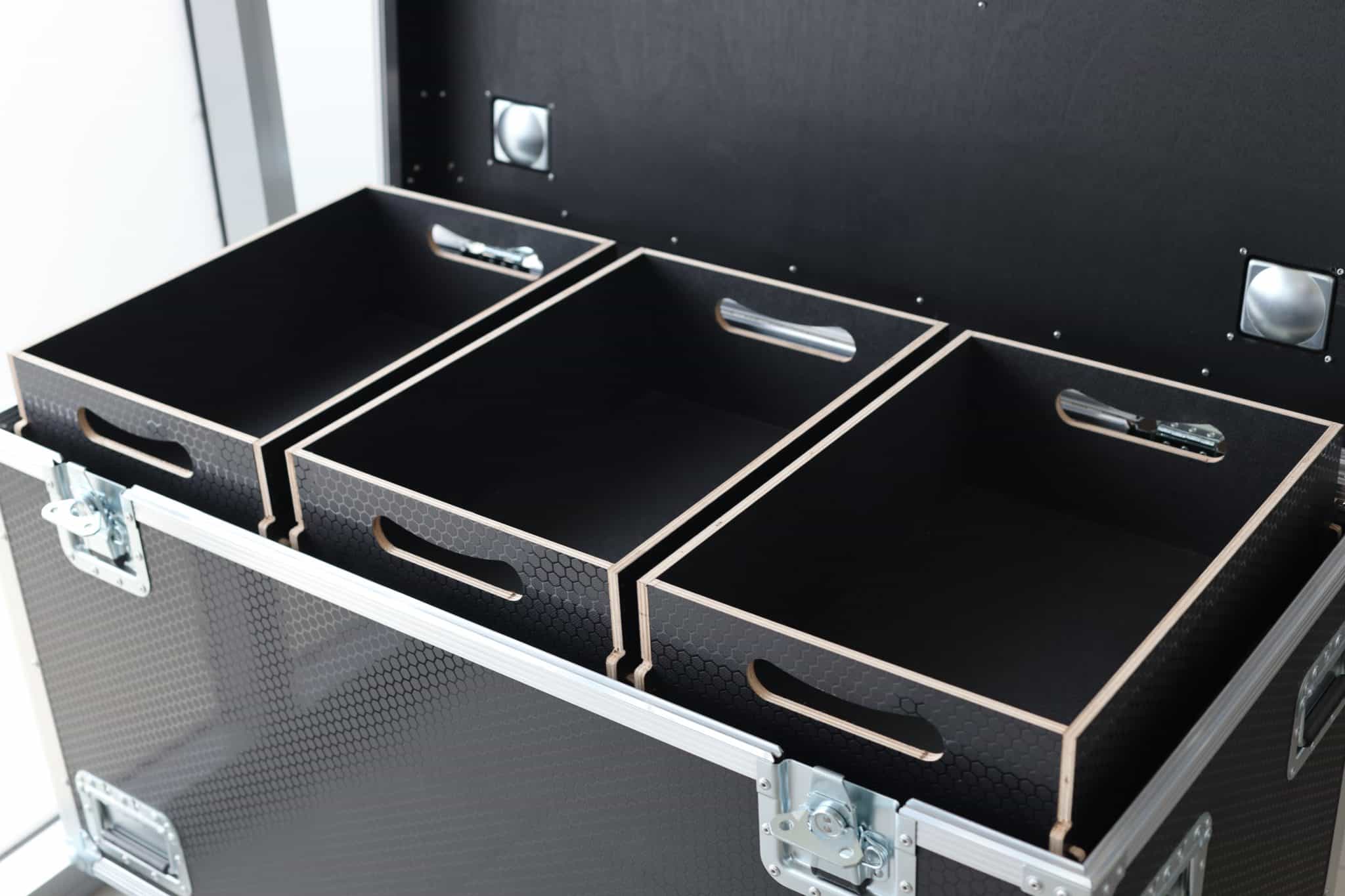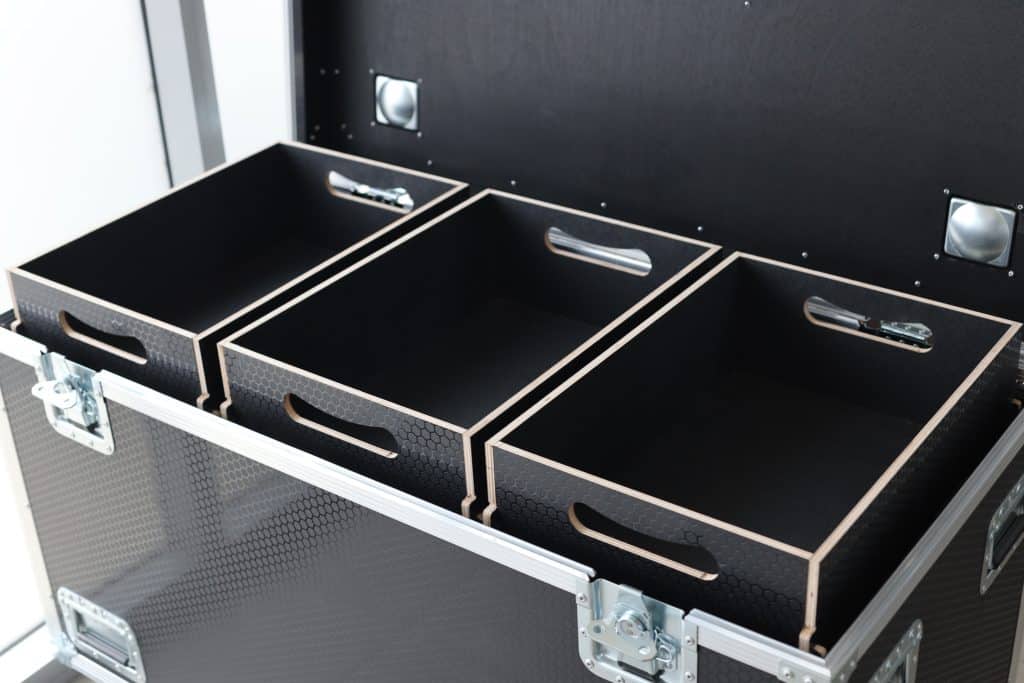 The case is integrated with three lift-out trays. These trays provide extra space for storing various equipment and accessories. The users have an option to keep or remove them according to their need for space. 
If you are in need of a secure storage that can classify various items as per their types, the utility road case in Armor Cases is a perfect solution. Please give us a call or shoot us an email today to discuss your custom needs.