Graeme from FeelGood Sound came to us with the requirement of a case that can store one set of speakers and request the case to be colored red. Our company have great  experience with making cases for multiple speaker brand and model. Hence, our team of experts were able to effectively design an that would fit nicely with the customer provided speakers.
Optimised movement and transportation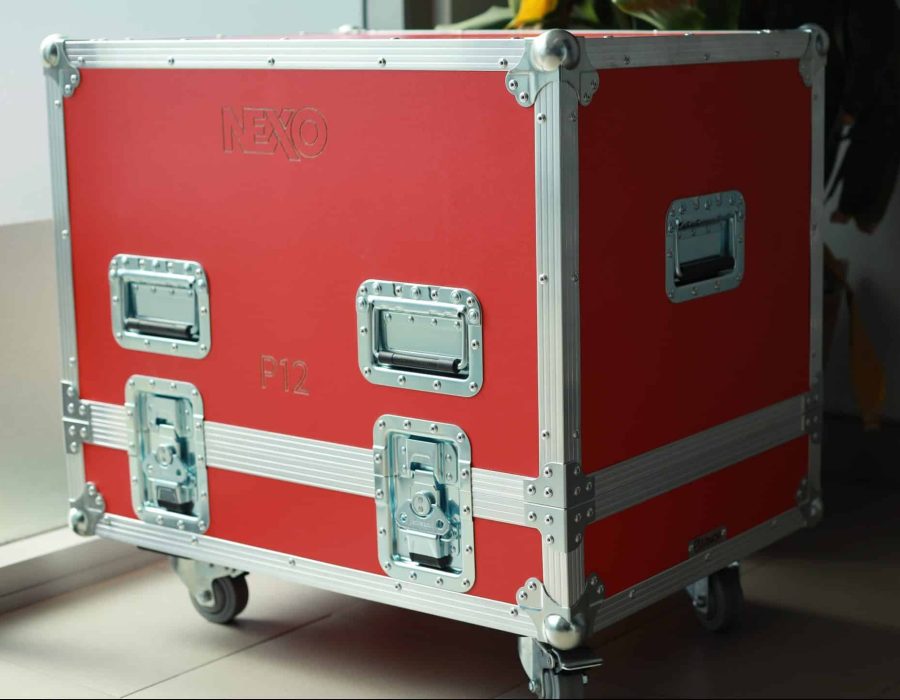 This case comes with durable swivel castors which makes transportation smooth and easy. This case also has brakes on the castors meaning when the case is required to remain firmly in place it is able to do so.
Stylish and Practical exterior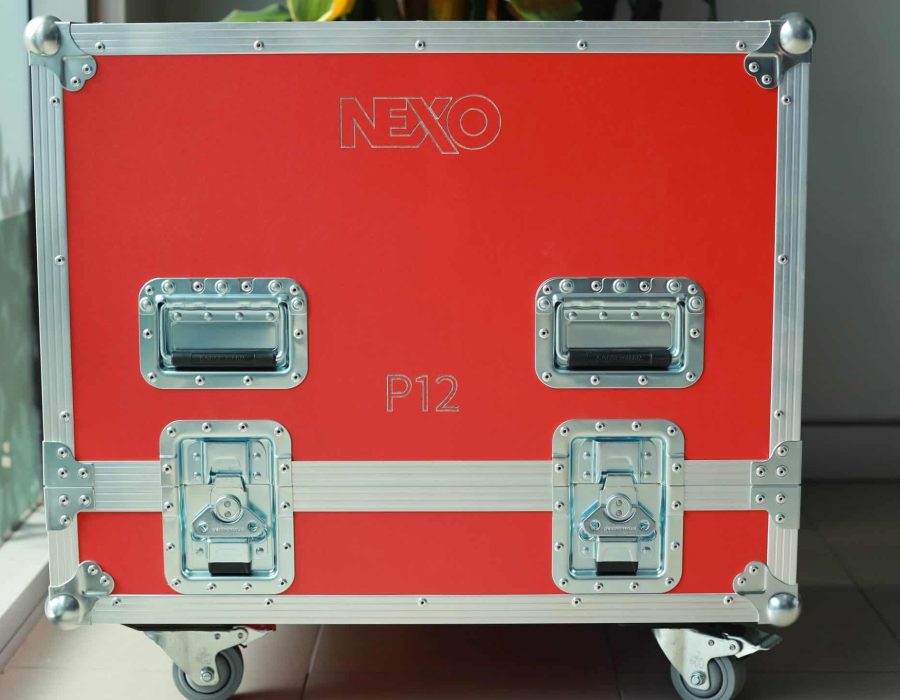 This case comes with strong 9MM panels to ensure it can withstand the loads it is put under. A plain red texture is requested by customer. Two recessed handles on each sides and one recessed handle on each ends of the case to ensure it can be carried in practical and safe manner. There is speaker's brand engraving on each side included in our design.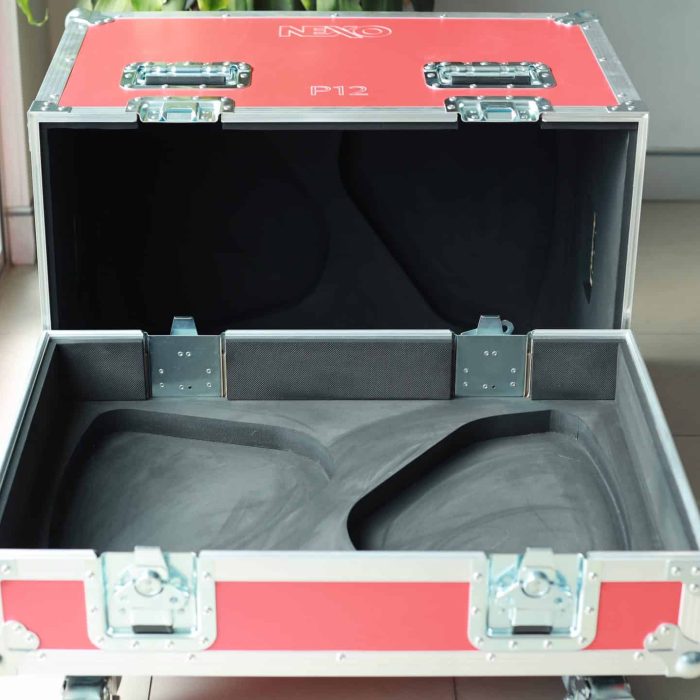 This case has insert foam cutout that fit neatly with the speakers shape so the speakers would not move during transportation. In addition, the case is internally equipped with strong and durable 10 millimetre foam to ensure the speakers placed inside the case are protected and do not cause any damage to the actual case.
This case is equipped with 2 latches on each side to securely lock the case. The foam insert in the shape of the top and bottom of the speaker is neatly design so that the speakers would fit nicely into the foam.