Our customer Bianca have a request our company to build a case that could safely store 12 individual letters with the height of 120cm and variable length, a small pocket to store other hardware, and a compartment at the side to store letter bases. We design the case to be large enough to store all those items, at the same time allow the convenience for transportation, the ease of taking out those items and put them back in.
Optimised movement and transportation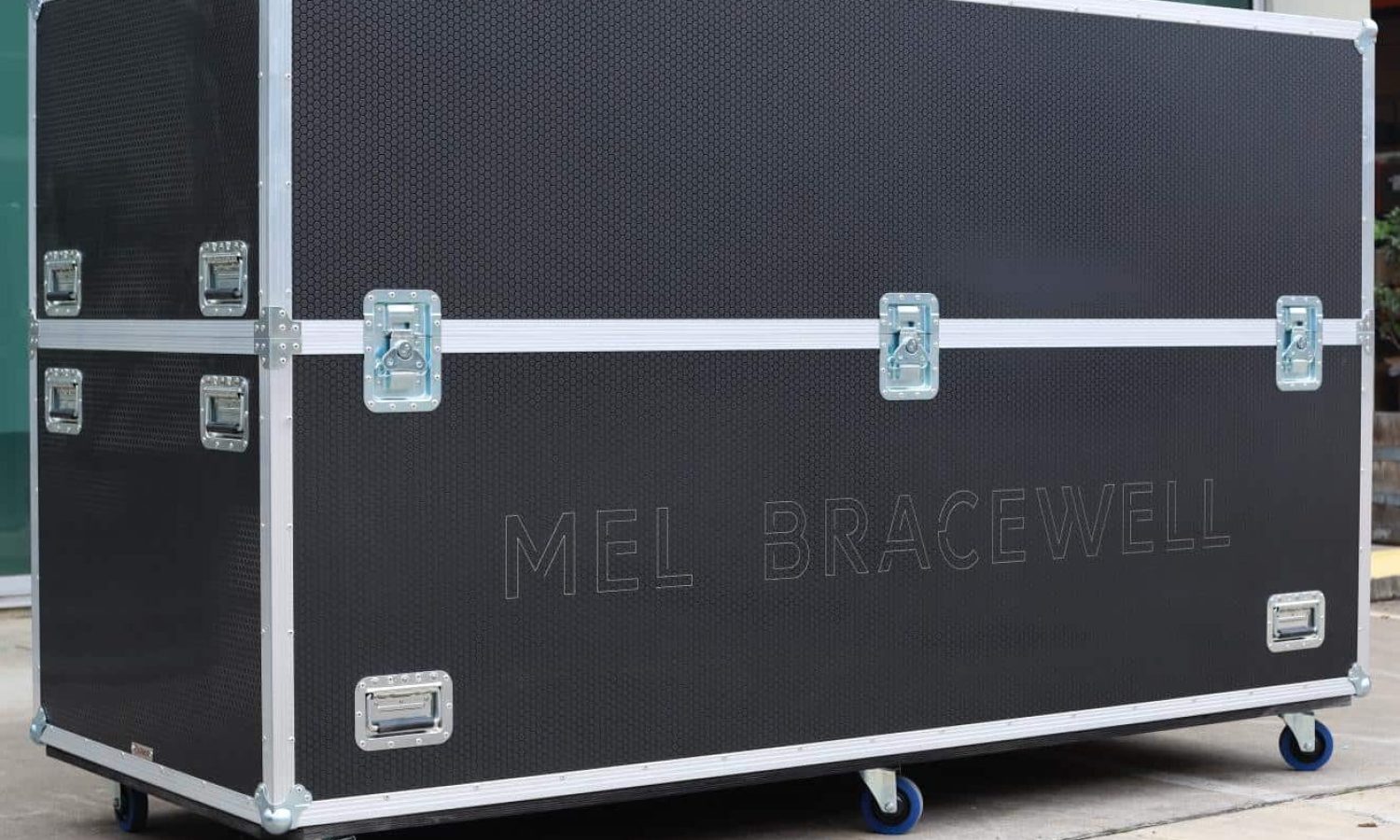 This case comes with 6 durable swivel castors which makes transportation much easier, 2 castors in the middle are for structural reinforcement. This case also has brakes on the castors meaning when the case is required to remain firmly in place it is able to do so.
Efficient Internal design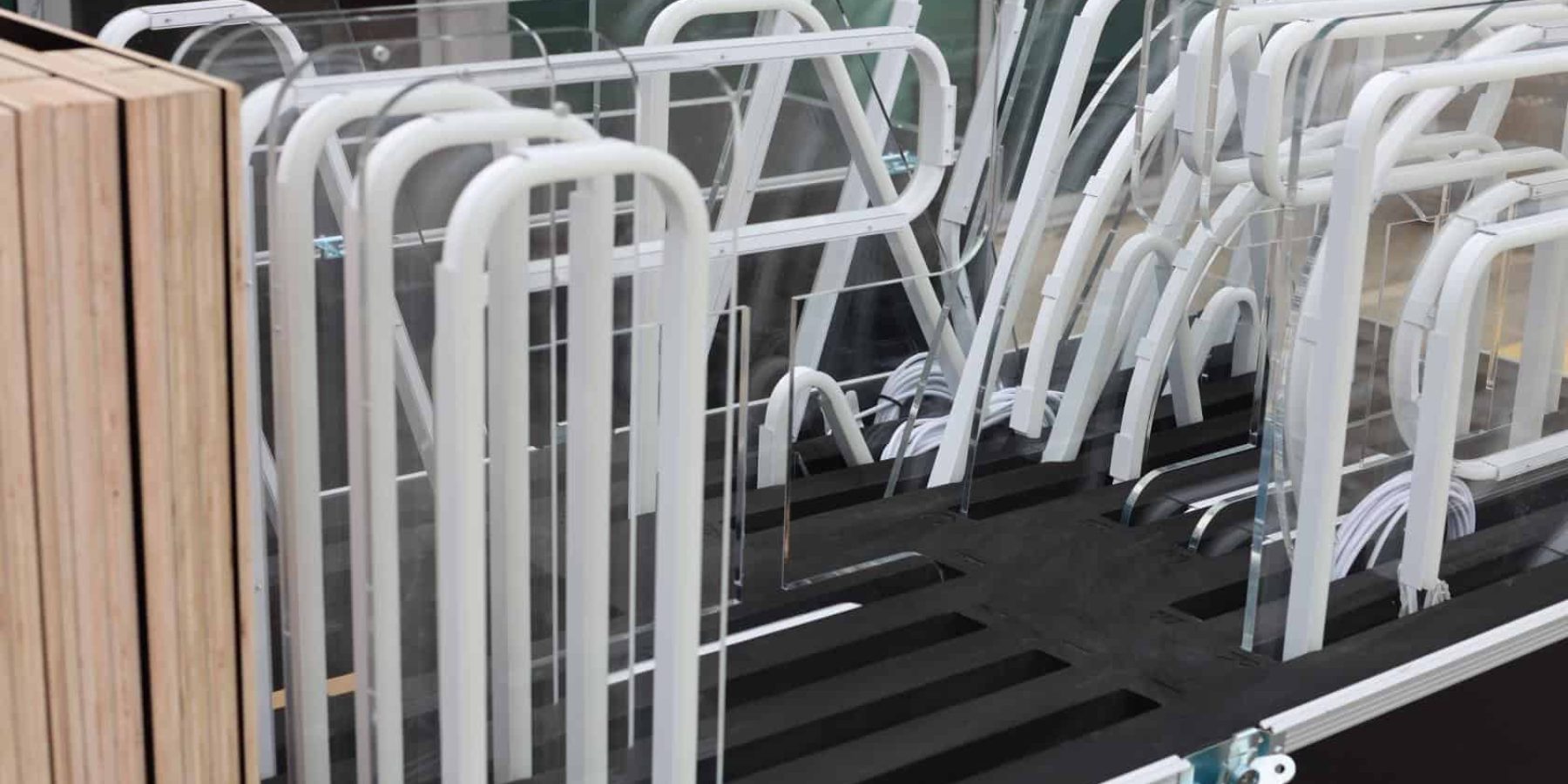 This case is planned and designed to ensure smallest space requirement to store all of the items, at the same time all contents placed inside the case are protected and do not cause any damage to the actual case.
Precision slot to fit the letters
The foam slots are cut using CNC machine for high precision, to ensure the gap is enough for the letters to slide through. Therefore, the letters would not move when place into the case. The foam also have letter engraving so the client would easily know which slot for which letters.