The following post will reveal the nuances and features that come with our custom cases, in particular our TV custom cases. For this case our customer came to us with a particular model of TV with its dimensions and required the case to fit two units of this TV. Our team of designers were able to effectively and efficiently formulate a solution to cater for his requirements.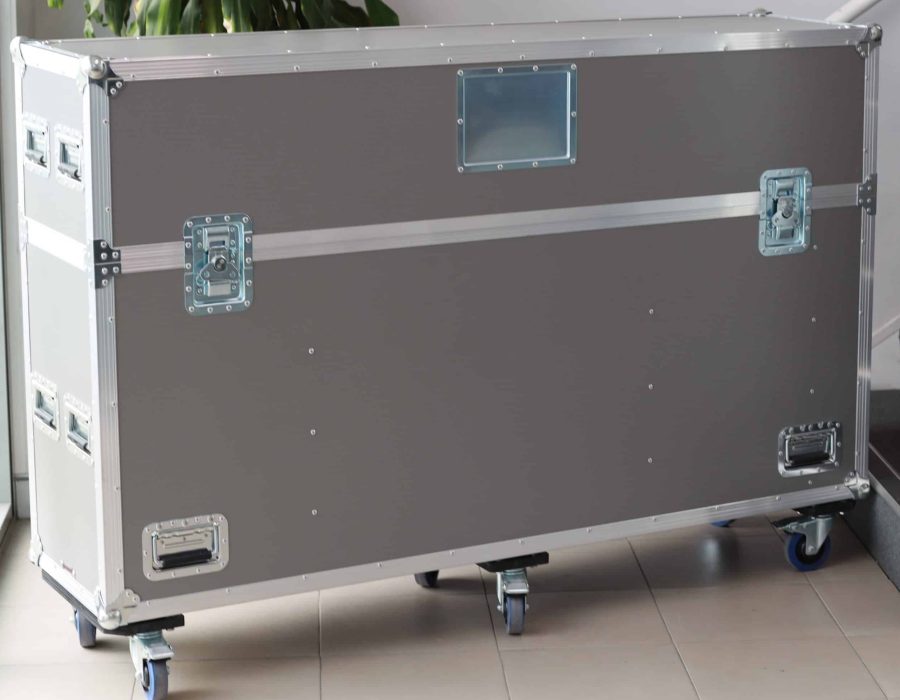 Despite the large size of the case it can still be moved around with relative ease thanks to the six castors that come equipped with it. Three of these castors are braked to ensure that the case can remain firmly in place when needed. Additionally, this case has recessed handles attached on all faces to ensure safety and functionality when lifting off the lid or carrying the entire case with someone else. 
Custom Design and Protection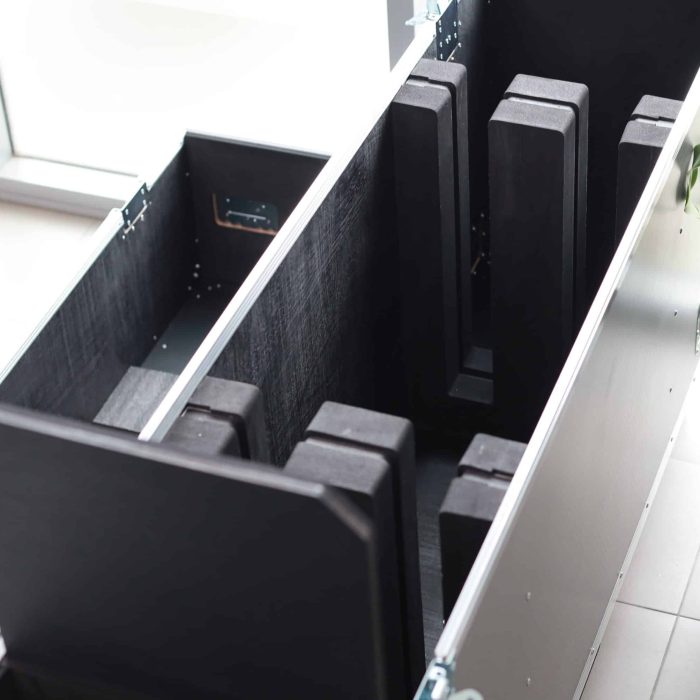 This case has had all its internal dimensions optimised to fit the TV's well. It is equipped with 50MM thick foam to maximise the protection that the TV's will receive. Additionally, there is more foam on either ends of the case internally to effectively support the edges of the TV's. The panels that make up this case are 12MM thick that ensures the it can withstand large impacts.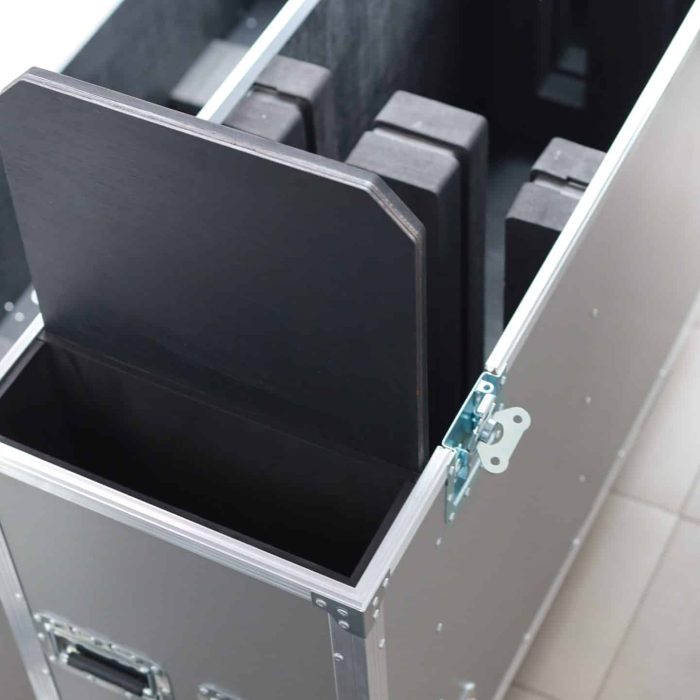 Knowing that most TV's are equipped with accessories we deemed it appropriate to make a storage compartment. It is deep enough to fit a wide range of accessories as well as wires and remotes. This ensures that the customer has a complete and satisfactory experience with the case.