Our customer, Brendan is a guitar enthusiast that came to us requesting for a light weight travel case to hold his Hofner 500/3 Bass Guitar. He had certain requirements for the case such as having a guitar foam insert and two storage compartments to store his power cables, guitar accessories and a pedalboard. Our team of experts have experience in effectively designing guitar cases and they were able to create an accurate foam insert for the guitar with the use of 3D scanning.
Optimised Transportation and Practicality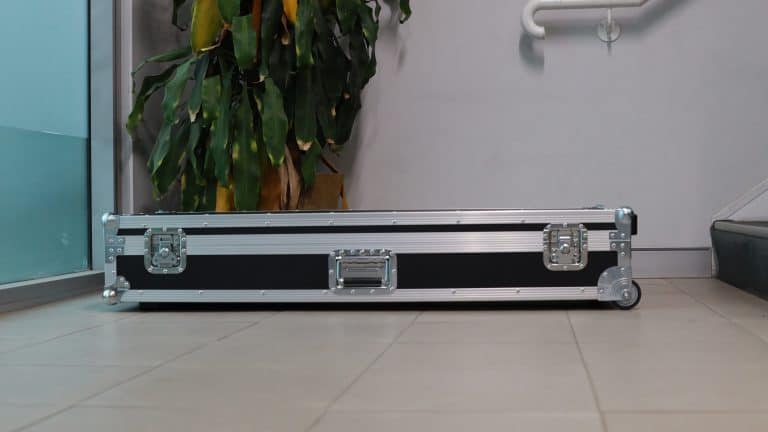 This case comes with two corner castors and a recessed handle on the left side of the case which makes transportation much easier as it can be pulled like a suitcase. The case also has another recessed handle on the right side for extra carry support. On the front panel, there is one recessed handle positioned at the centre of gravity for the user to hold single-handedly. The panel used for the case is polypropylene plastic and it provide the case with great durability and most importantly allow the case to be light weight for travel.
Foam Insert and Storage Compartment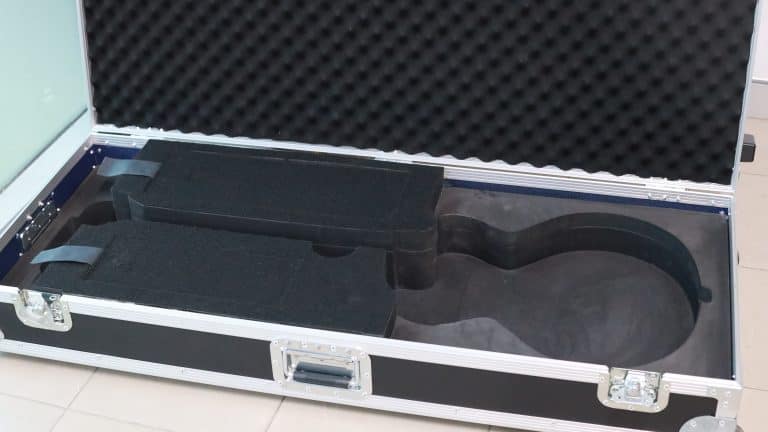 This case has a foam insert that fits the Hofner Bass guitar while adding extreme stability to hold and durability to protect the guitar. The eggshell foam on the lid also keeps the guitar stabilized when the case is closed and does not damage the equipment.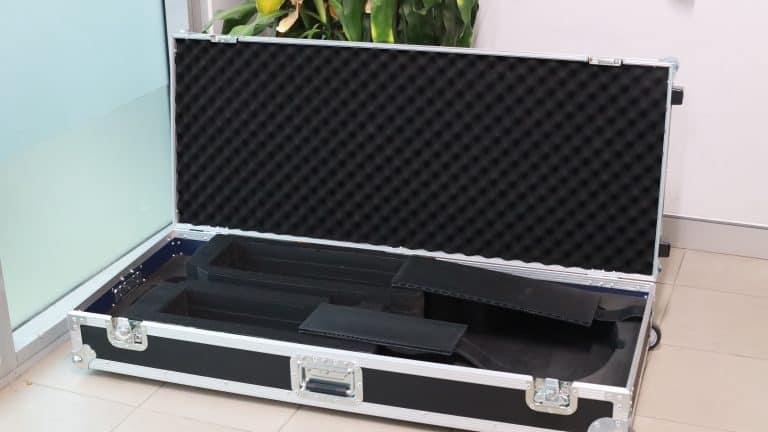 There is also a storage space on both sides of the guitar insert that can hold essential accessories. It has a trap door with carpet exterior that can be closed with using Velcro.