This post illustrates the custom road case which is used for displaying model engine. This custom case was requested by Defence Force Recruiting Centre in Rhodes, NSW. They were in need of preparing a road case that can efficiently function as a display container of their model engine. In order to do so, they consulted our design team for the case which can store height adjustable scissor lift where the engine can be placed on.
Adjustable height of the scissor lift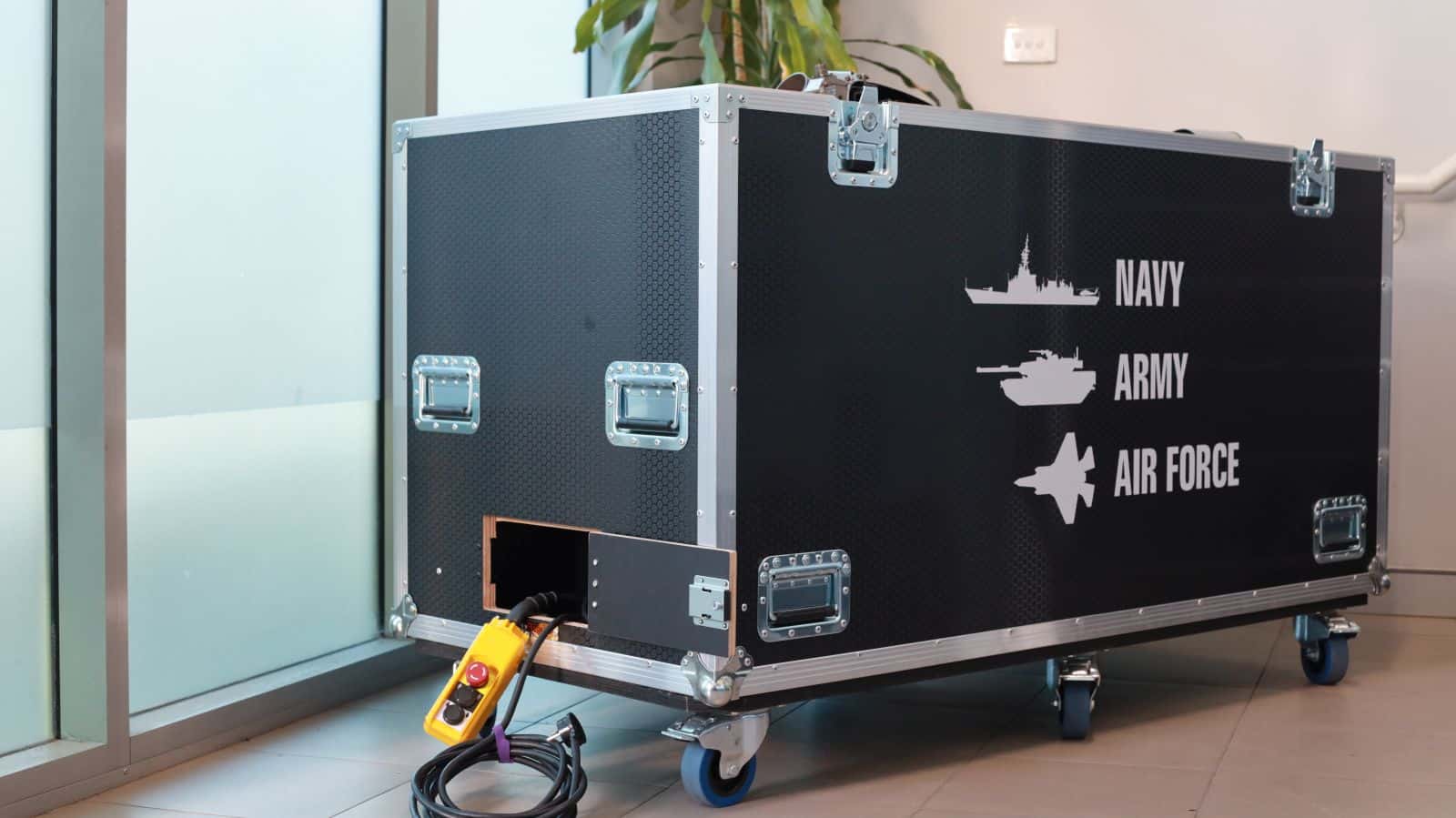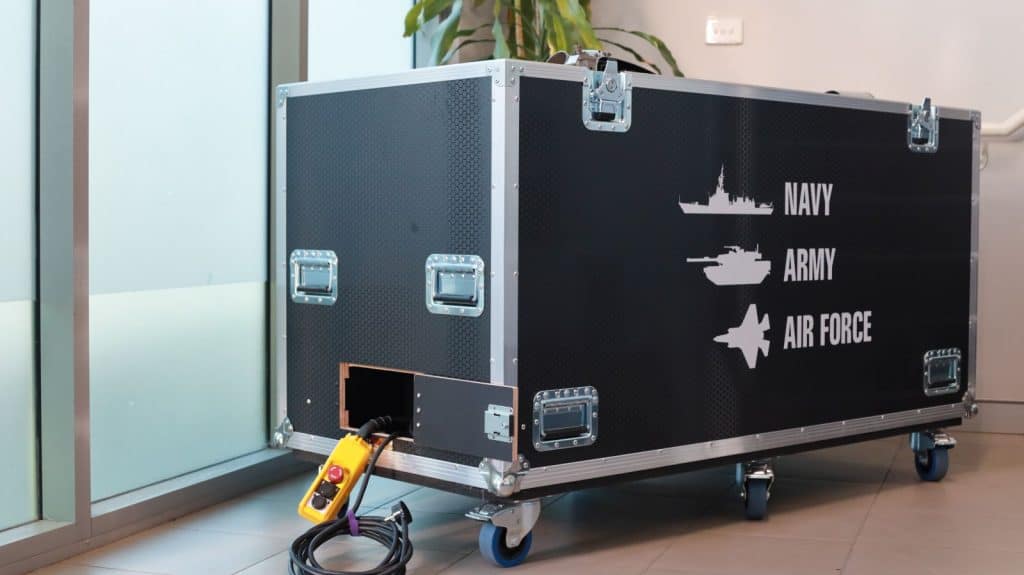 The case effectively stores a scissor lift that can adjust its height according to the user's needs. When the engine is not on display (photo above), the scissor lift can be collapsed to its minimum height of 20cm. When the engine is on display, the height of the scissor lift can be extended to 70cm which can expose the item on the surface of the case. The scissor lift can be easily operated by using the yellow controller stored inside the bottom of the case. A maintenance door on the left side panel enables the user to access the controller with ease when necessary.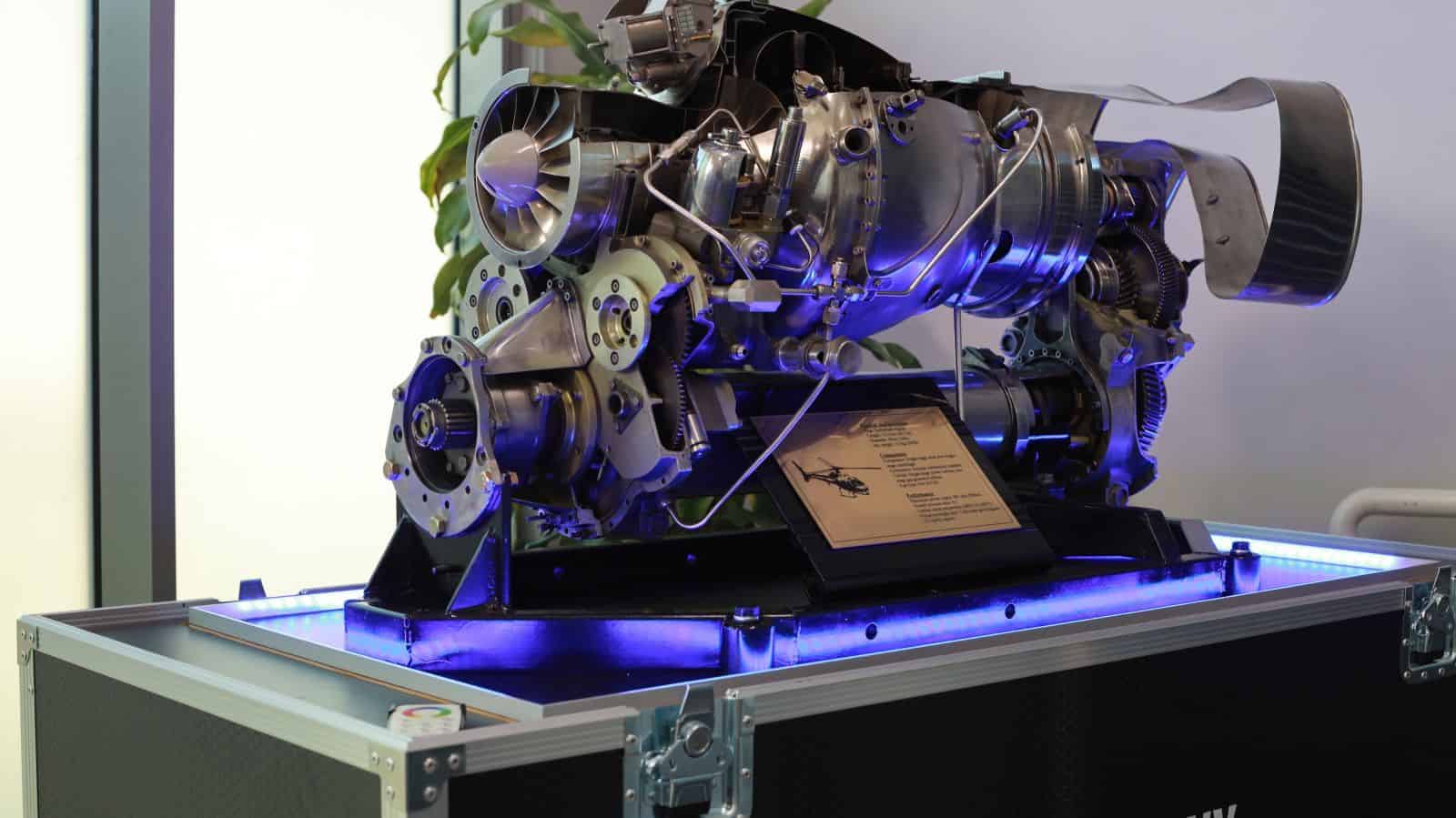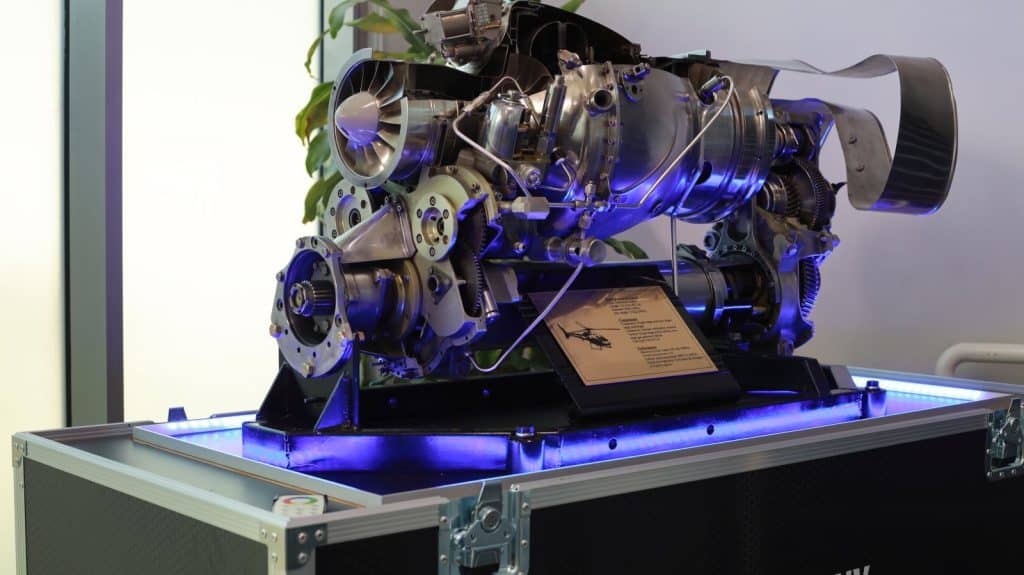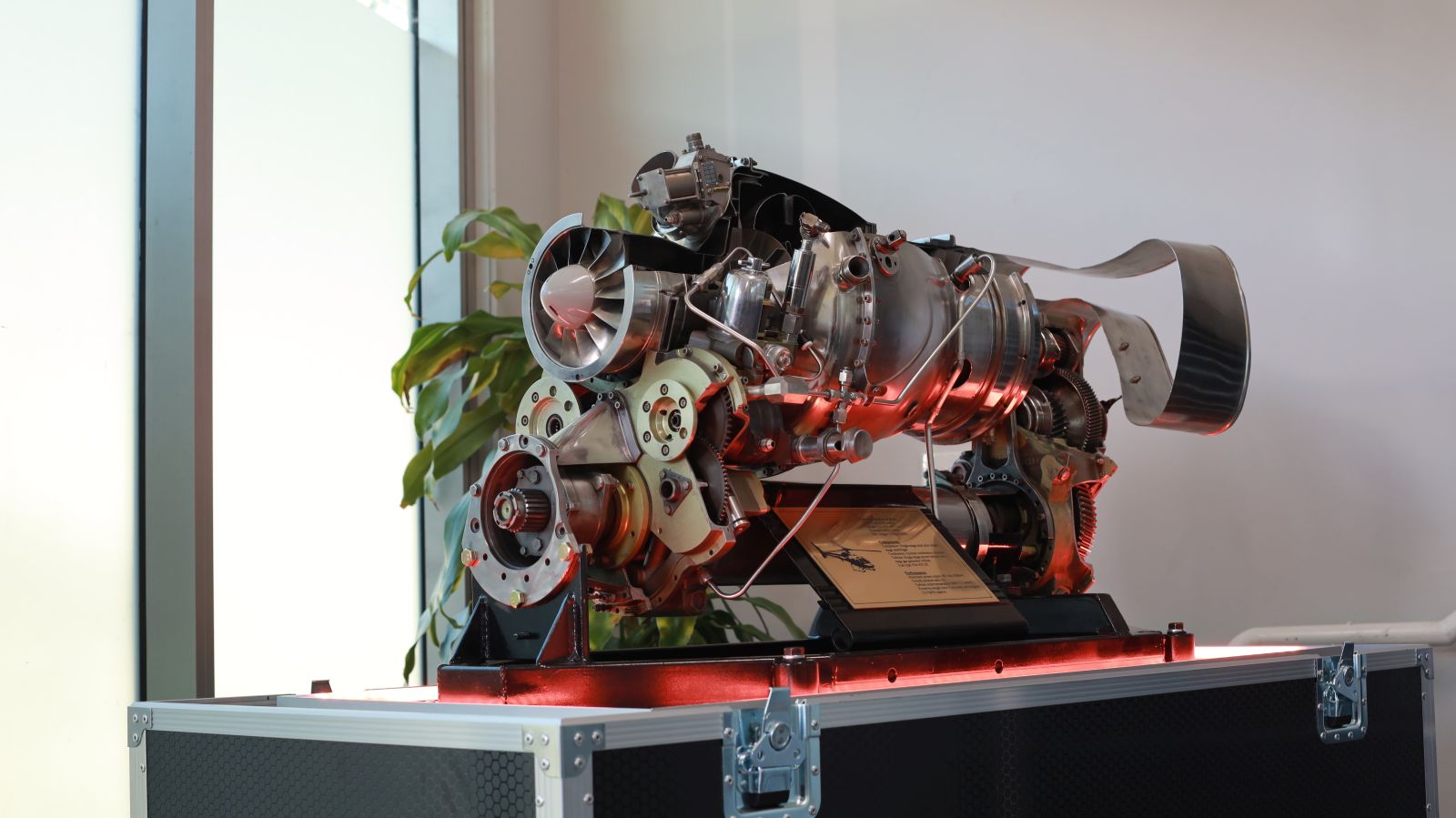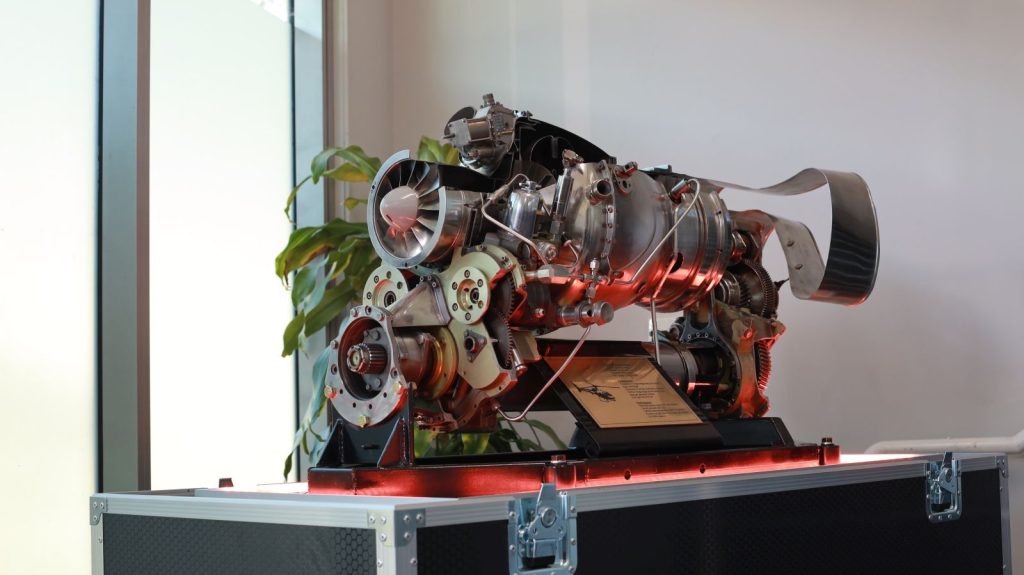 The colour-changeable LED strips were installed on the P1801 18mm-thick plywood panel board which is supported by the scissor lift platform. The strips, which are stored inside the rectangular opaque glass extrusions, can emit diverse colours of light (red, green and blue). The user can utilise an RGB LED strip remote controller to change the light colour. The various colours of light are highly effective to showcase the engine with a stylish appearance.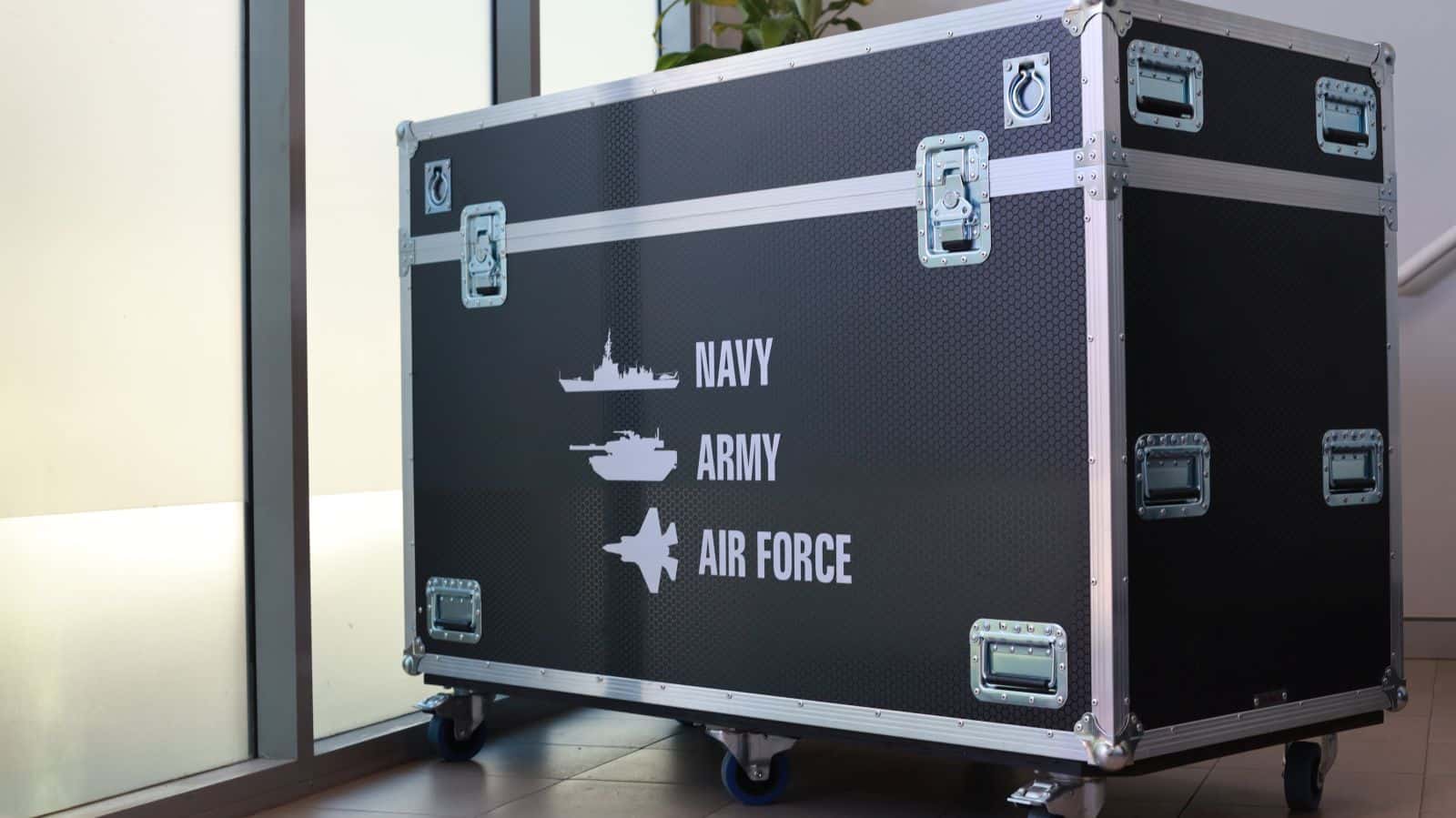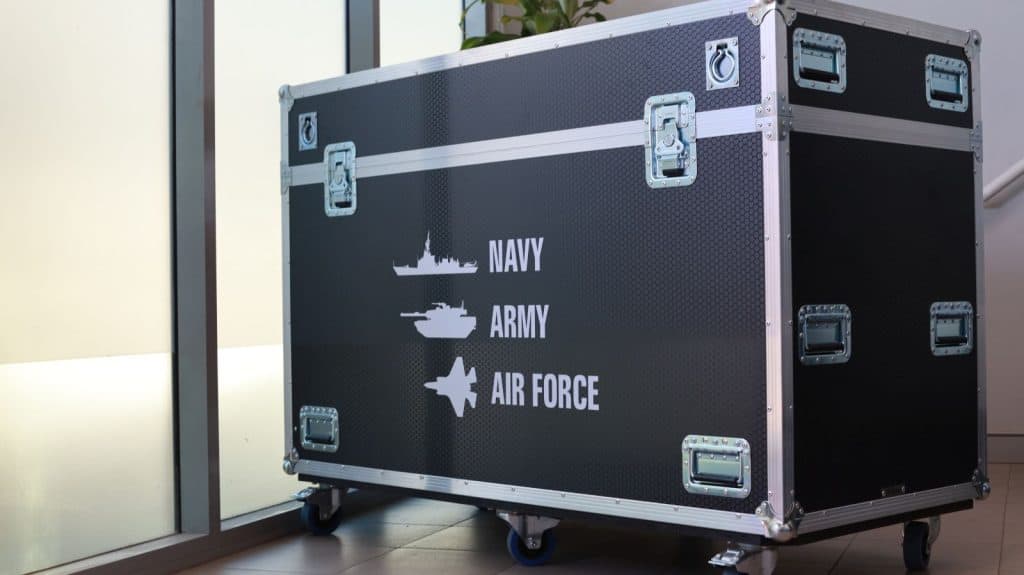 The display case is made of P1201 12mm laminated plywood panels processed with glossy black honeycomb finish. These panels add stylish and innovative appearance to the exterior of the case. Moreover, the 12mm-thick panels are highly effective for protecting the model engine and scissor lift from strong external impact.
The corners and edges of the case are covered with rigid aluminium extrusions and smooth ball corners which guarantee the secure protection of the case from possible damages caused by external impact during transportation.
Six wheels at the bottom of the case ensure smooth and free movement and the handles attached on the sides allow for convenient manual movement of the case.
When you are looking for a protective transportation case that can effectively display a certain object, do not hesitate to reach us and our team will find the best design solution for your customised requirements.