Our client, an operator in the events industry, commissioned a road case to house the Dell 43″ Ultra HD monitor with stand.
Approximate Internal dimensions of the case are
1735 x 939 x 1781mm (W x D x H).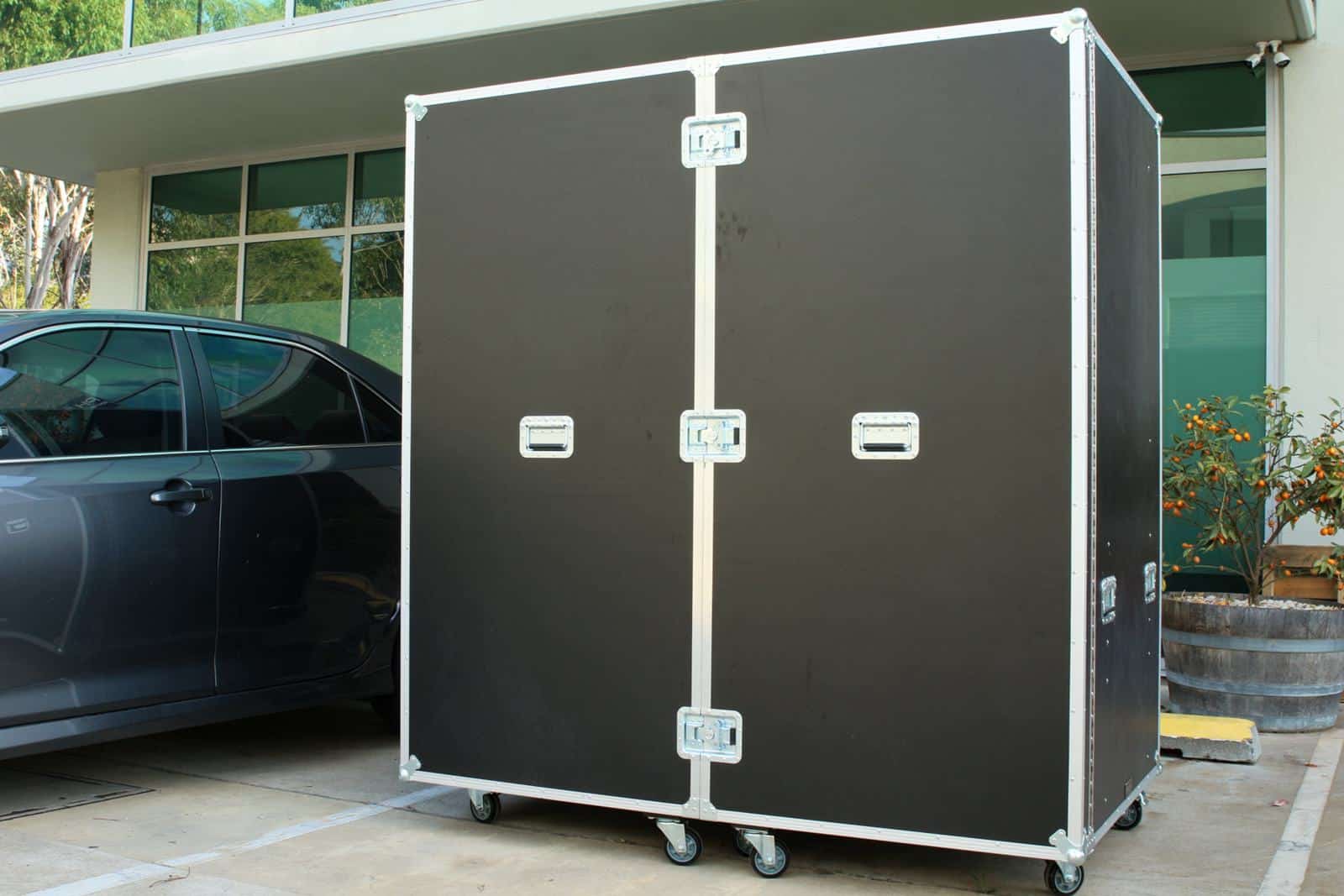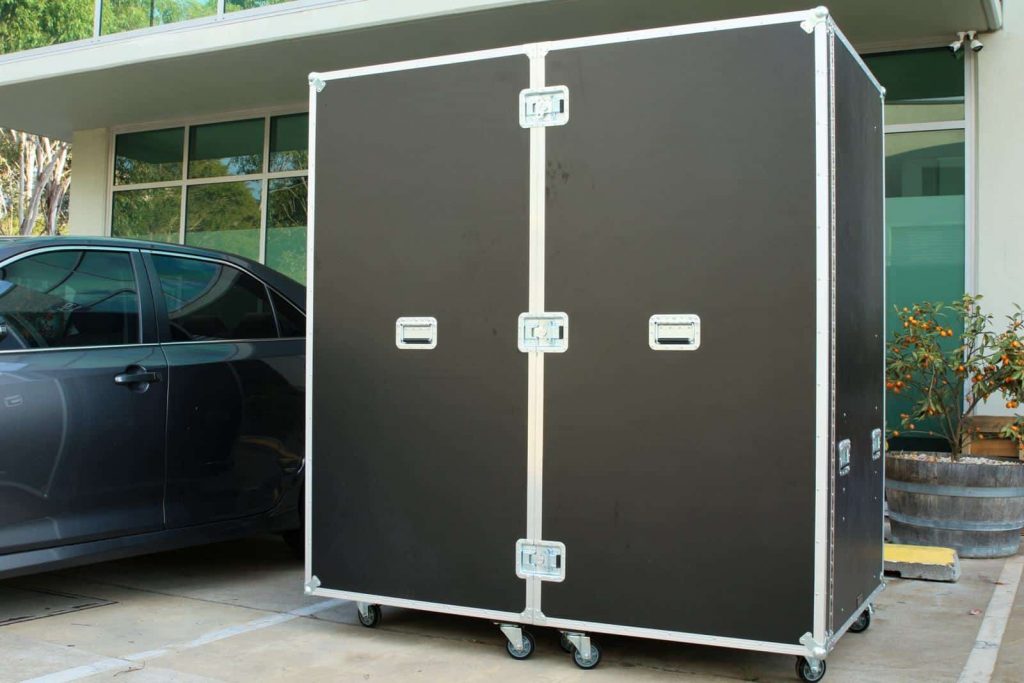 The road case was constructed out of 12MM laminated plywood in black with floor to ceiling carpet lining extending to the built-in ramp, three walls, and the front door interior for ample padded support.
We designed the case to have the monitor pushed in with the screen facing inside of the case plus frame reinforcement to ensure the box stays square when the front door is open.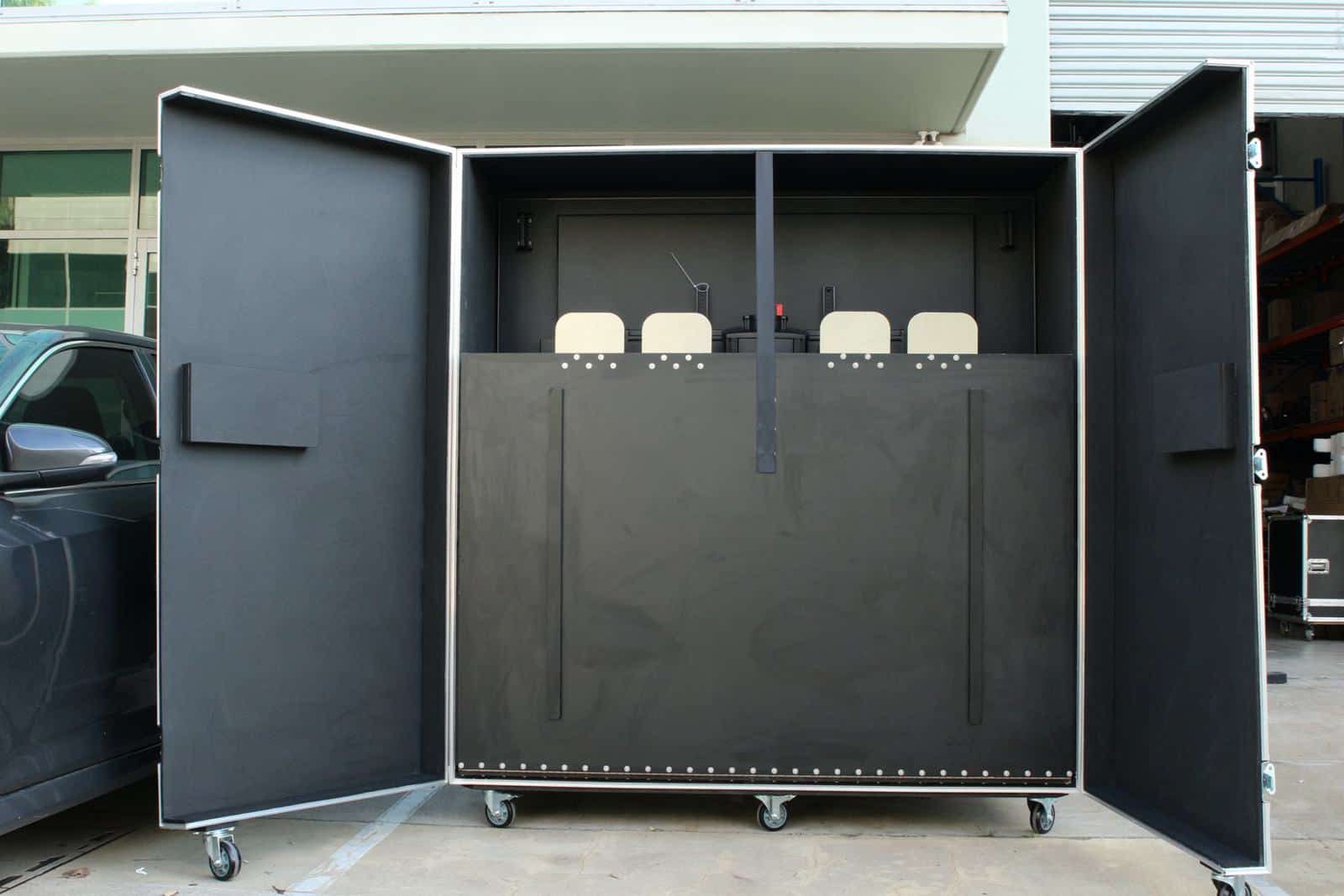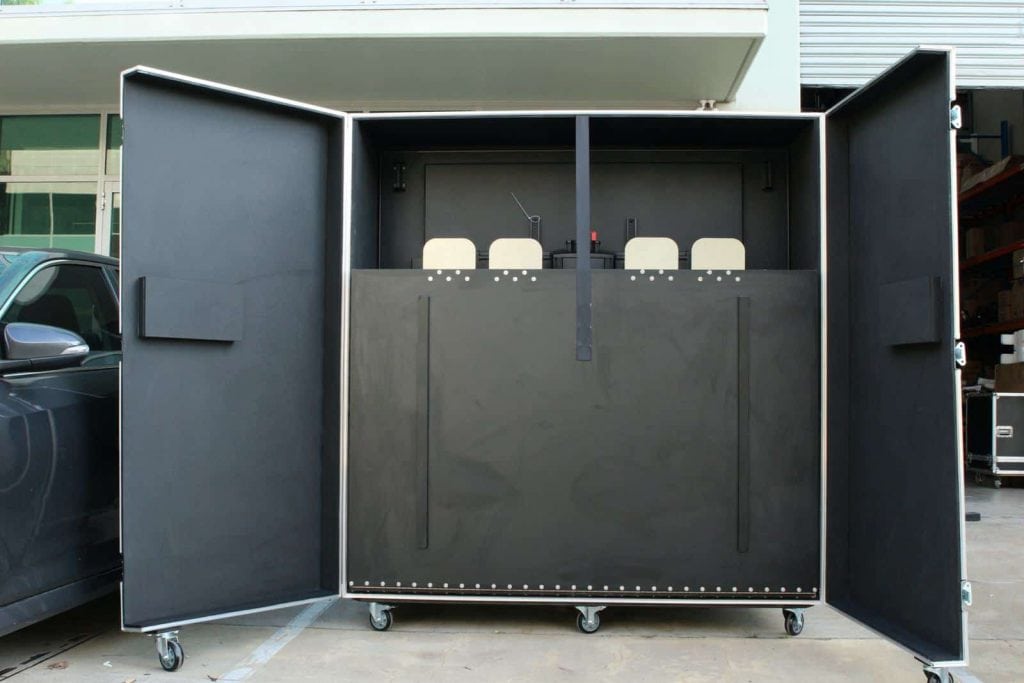 It also features one internal plywood box with foam lining for the front of the screen; two removable foam cut-outs to be placed on top of the screen for enhanced protection of the unit.
A front-opening hinged split door and built-in ramp make for easy roll-on, roll-off.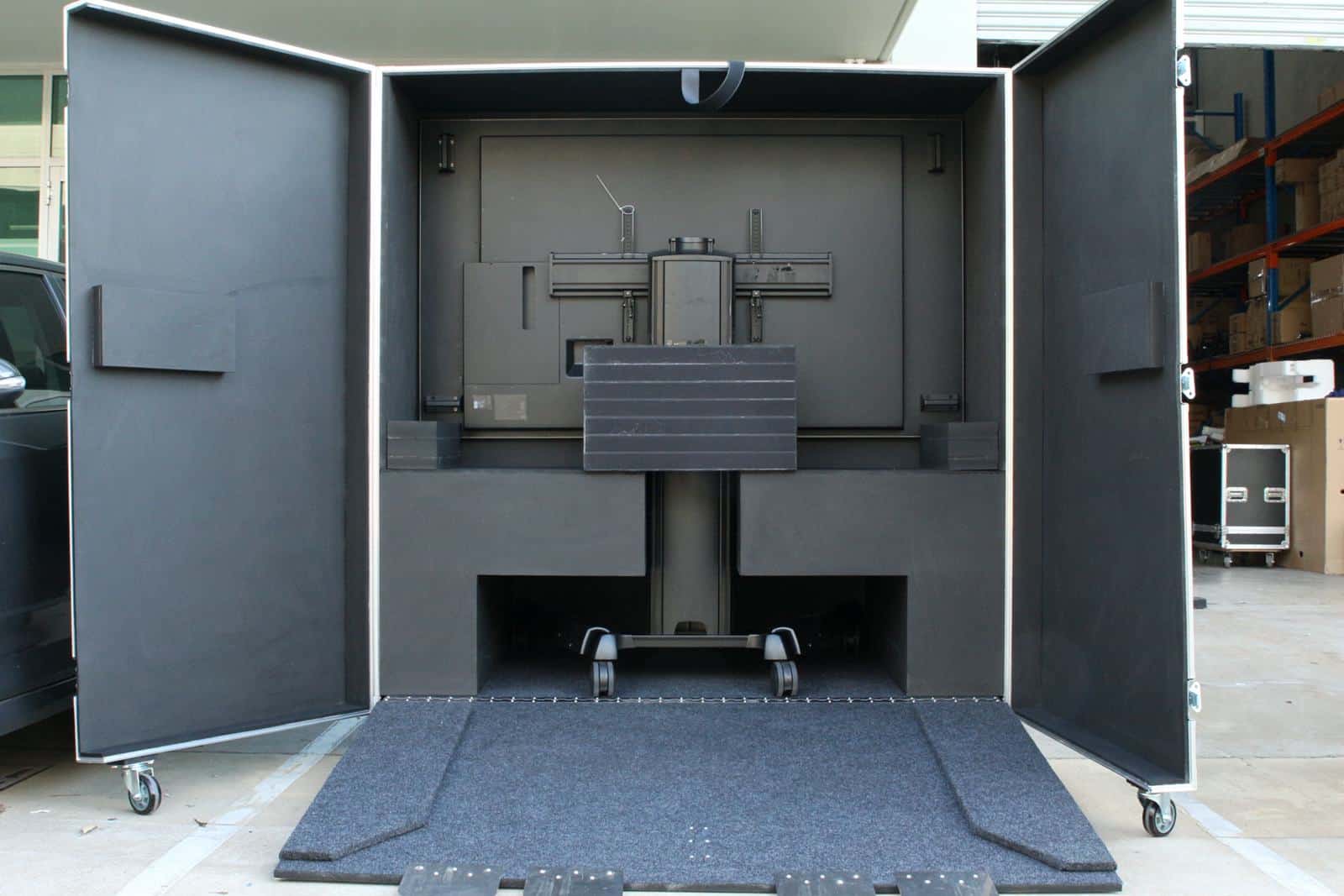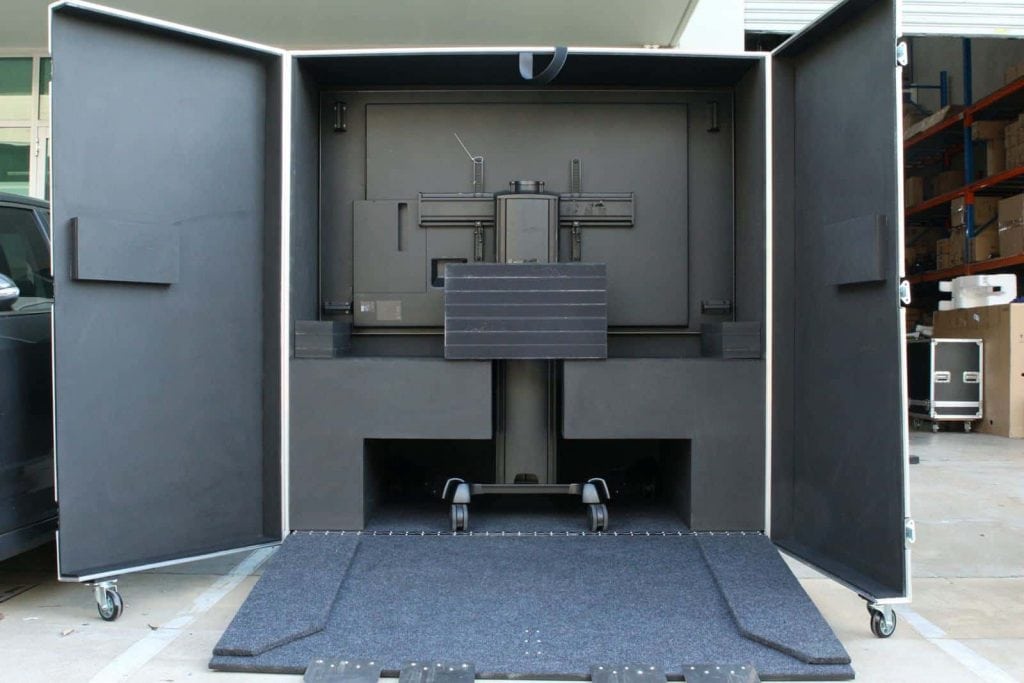 Two large recessed handles on each side of the case (eight total); two large butterfly latches on one side of the case; heavy-duty steel ball corners and aluminium extrusions; eight carjet 3″ castors (three with locks) complete this cases impressive feature list.
One of the more interesting cases we've built; it is backed by a five-year warranty too.