We present to you a custom-built road case designed for housing and transporting the Schreder Shuffle lighting pole. The Shuffle lighting pole weighs approximately 45KG. Its dimensions are 1270 x 500 x 500 (W x D x H).
The purpose of the road case is transporting and housing the lighting unit to and from exhibitions and roadshows.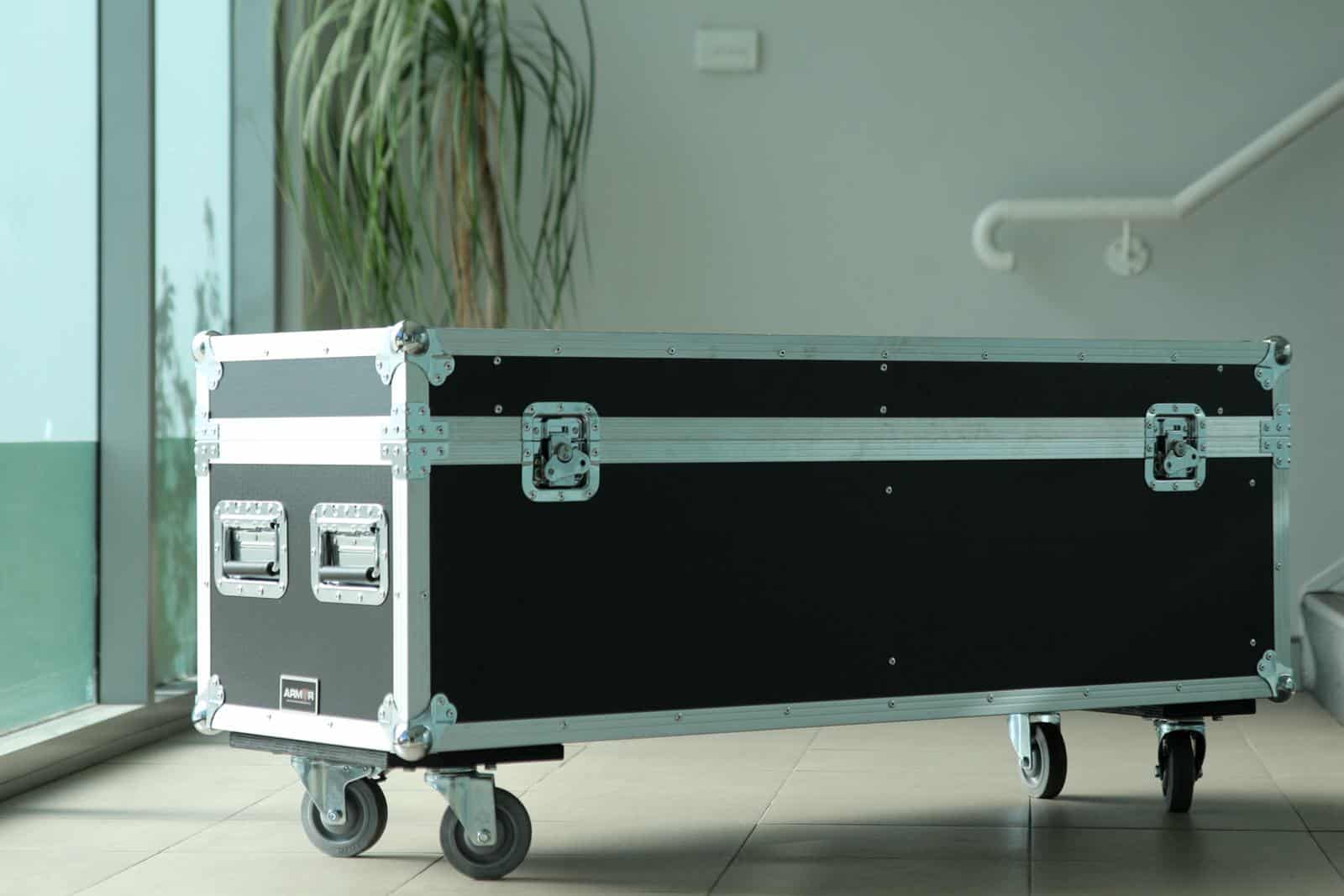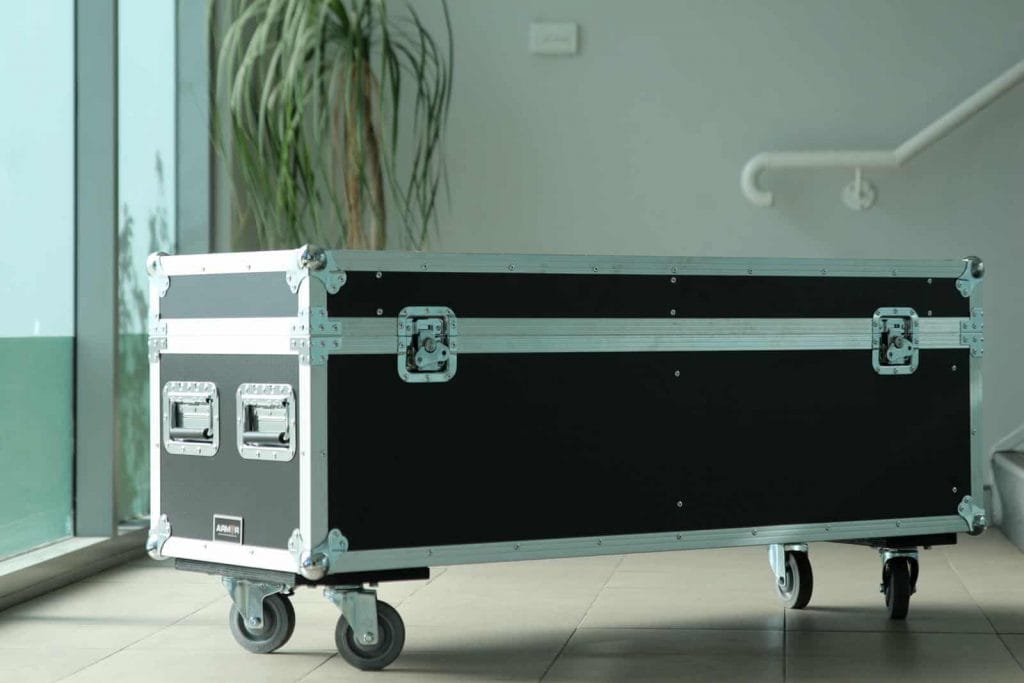 The road case is constructed of 9MM plywood with black PVC finish and 18mm plain plywood. 4X medium recessed butterfly latches on the front of the case endow the case with a lift-off lid.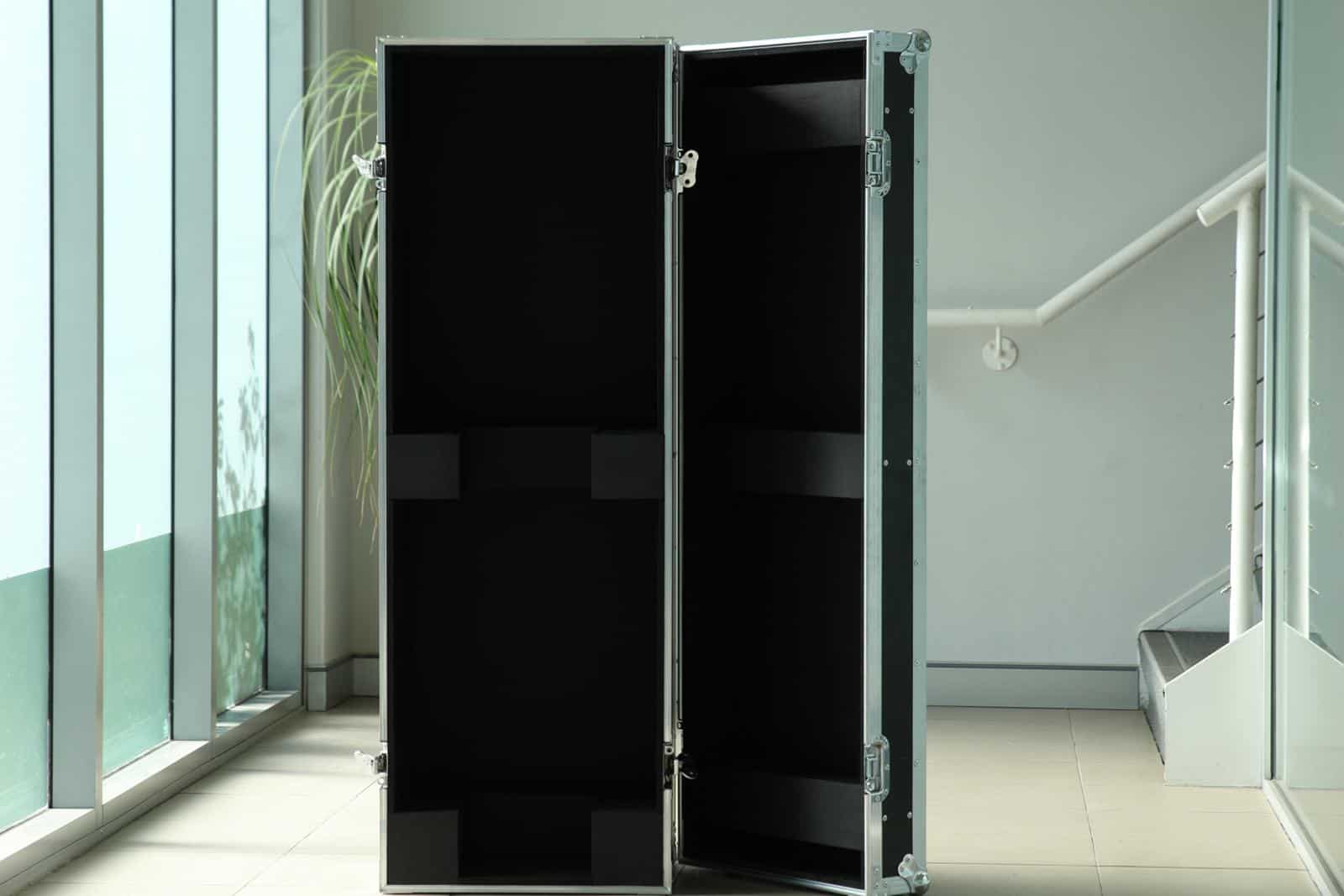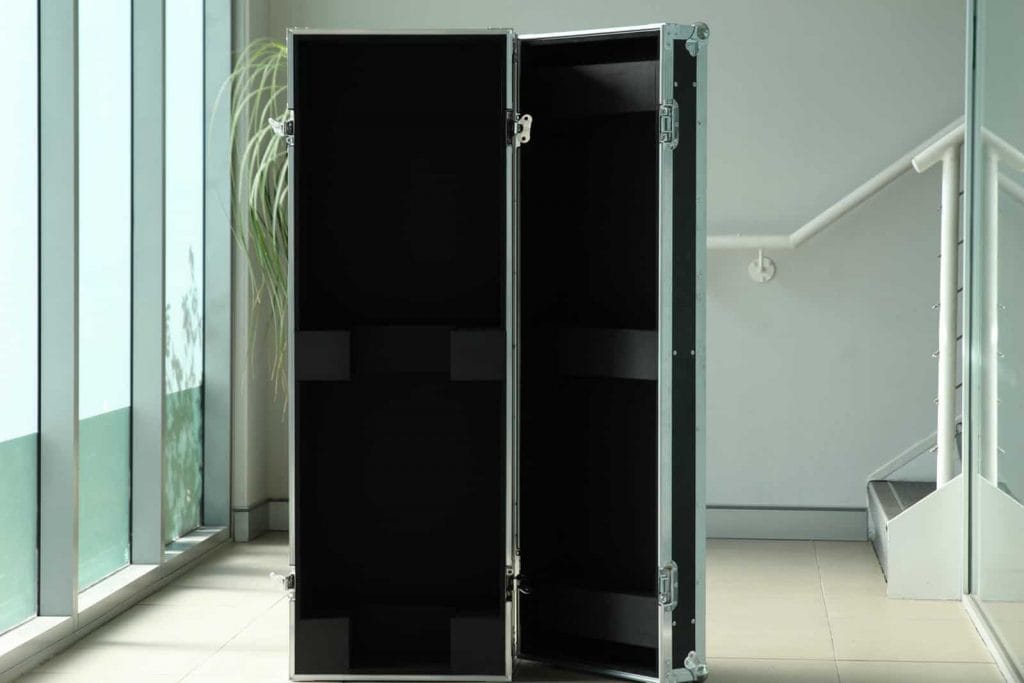 For the snuggest fit, we lined the internal compartment with 10mm EVA foam, and some cutouts to allow the pole sit level. Movement is achieved with 4X 4" carjet castors (2 with locks).
Our cases are backed by a generous 5-year warranty!