We introduce to you our custom made guitar road case for The Wiggles.
This guitar road case is made from 9mm laminated plywood in black PVC finish and custom made to transport multiple guitars. The image shows 5-guitar version. Each compartment is lined with 10mm EVA foam allowing various guitars to be held in place. The base is made up of rubber to keep the units flat when stood upright.
We designed this guitar road case with a fully removable one-piece lid that provides full access to all guitars. Four large butterfly latches ( 2 on top and 2 on the bottom) hold the lid securely place as you close the case. We also installed recessed corner castors which allow the unit to be wheeled along.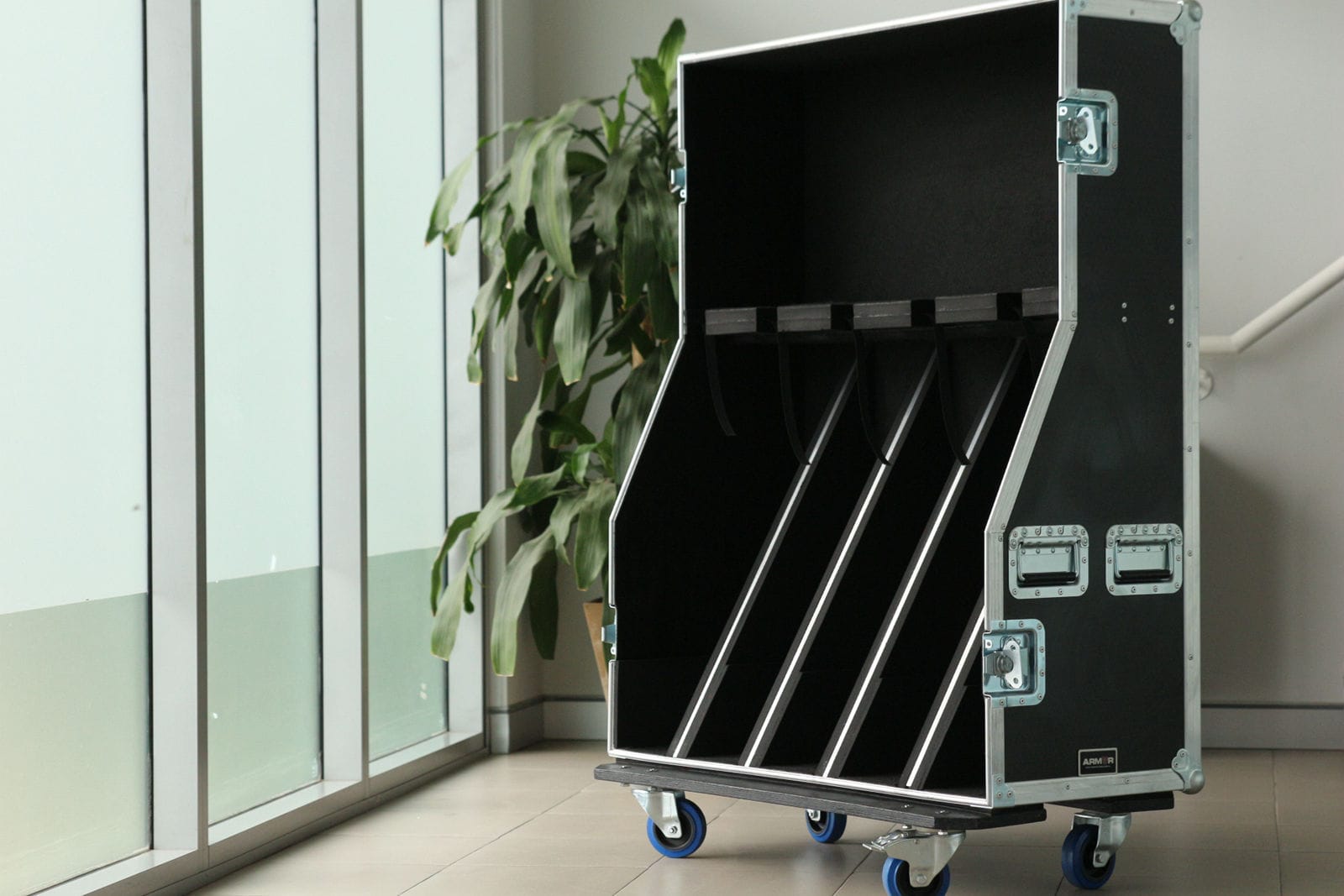 There are a total of 8 handles all around the road case for easy handling. There are 2 handles on the front and another 2 on the rear, and 2 handles on the left and another 2 on the right (a total of 8 handles).
Protecting your guitar is essential when you hit the road or travel by plane. This guitar road case does not just protect your guitar. It comes with more advantages that allow you to easily transport your case from and to the next flight.
We understand that the case itself can be quite heavy, which is why we have custom made this case to have the most suitable wheels and materials making it as portable as it can be. This guitar case is also lockable offering maximum safety from strangers who might get into the case.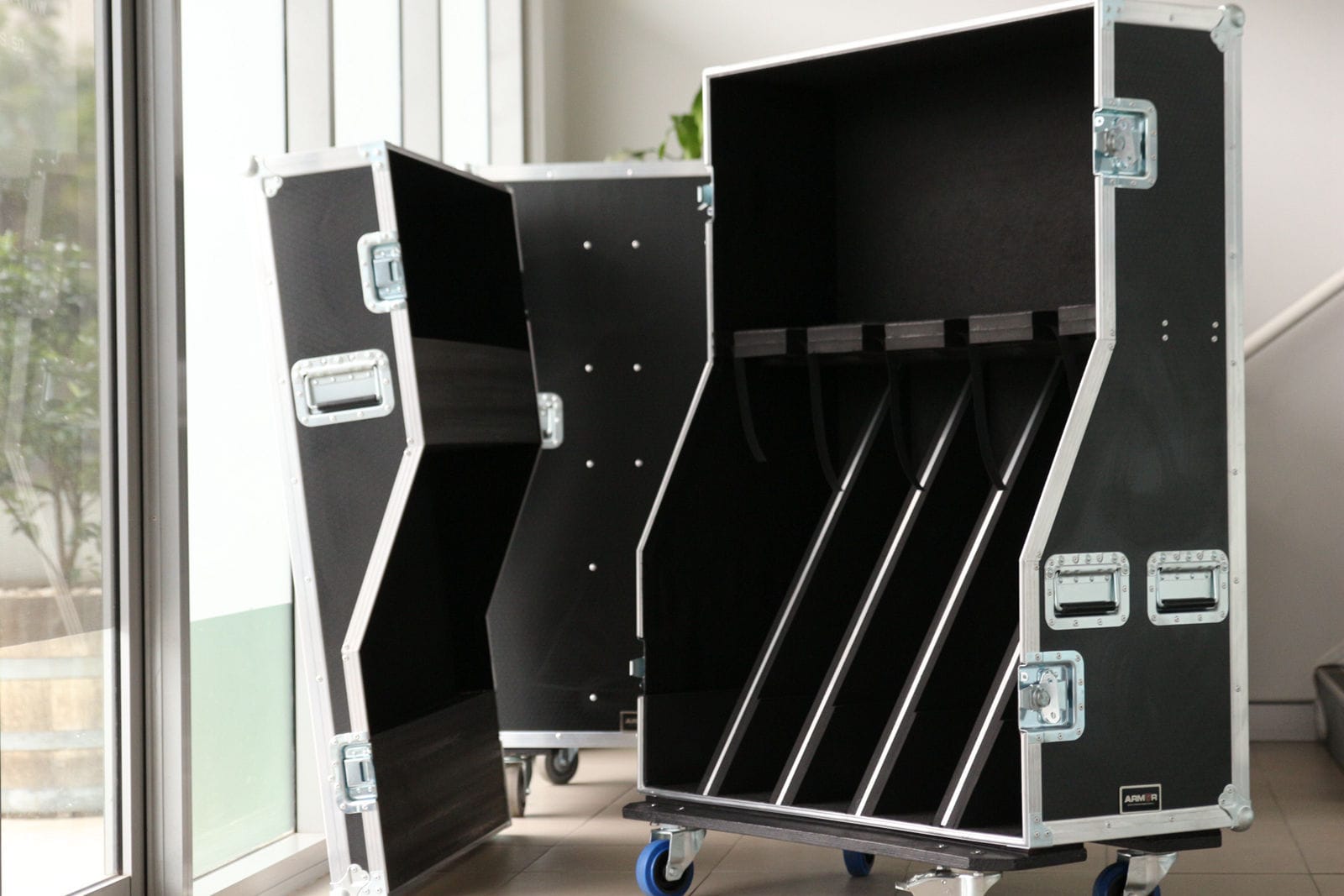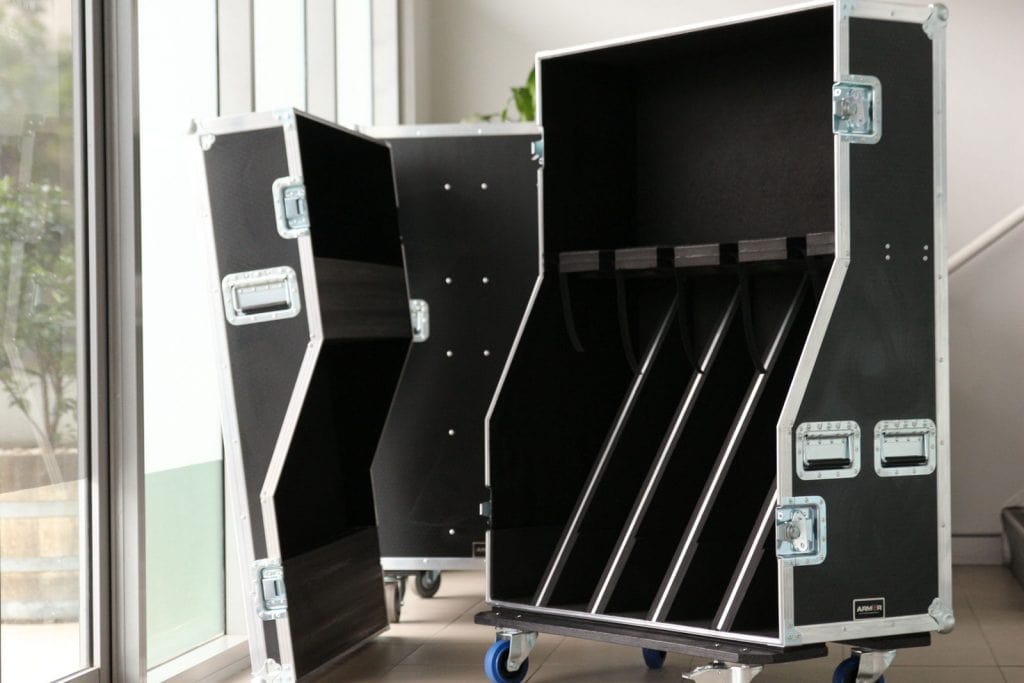 The handles all around the case are large enough to prevent breakage when wheeling the road case. This is just one of the custom made guitar road cases we have made for our valued clients. Please feel free to browse through our selections for more affordable and high-quality road cases.