rack We introduce to you our custom made 5-rack drawer road case for The Wiggles.
This 5-rack drawer road case was made from 9mm laminated plywood with black PVC finish. We designed this road case to provide a practical storage solution for smaller tools.
A rack drawer road case provides a secure enclosure for essential tools, supplies, and cables. This is why we designed a sturdy road case that can house 5x rack drawers.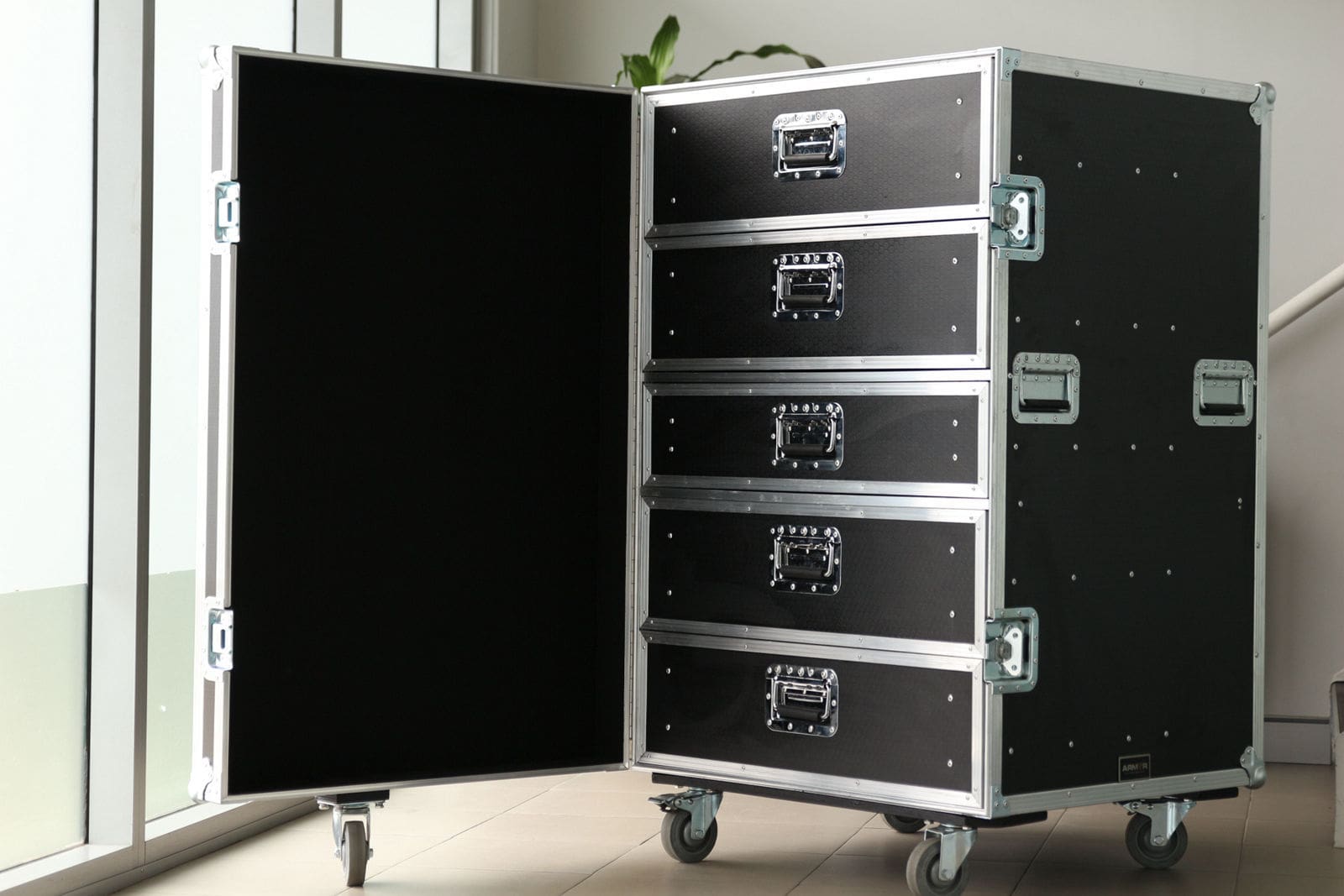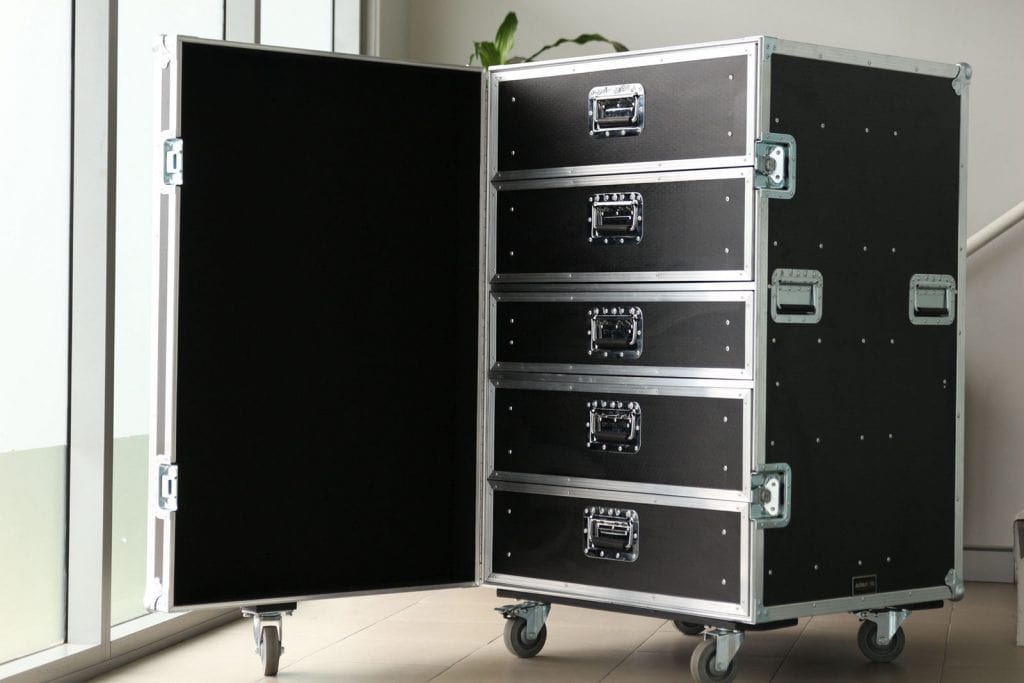 This functional road case comes with 4x 3U drawers and 1x 2U rack drawer with 10mm EVA internal lining. The internal dimension for each 3U rack drawer is 350x480mm whilst the 2U rack drawer is 19in/483mm wide x 350mm deep. The drawers were made of 1.5mm steel and powder coated to black.  A medium recessed handle is attached to each drawer for easy open and close.
The rack drawers are secured altogether in a sturdy road case with durable metal corners and aluminium frame to form a durable structure. There are 4 medium recessed handles side by side (2 on the left and 2 on the right). Two medium butterfly latches are attached on one side for closure.
This unique road case comes with a hinged lid for great functionality and added strength where it is needed. The lid itself has its own wheels for ease of opening and stability. Moreover, there are 4 Carjet castors installed on the main base to enhance mobility and provide an amazing traction over a rough terrain.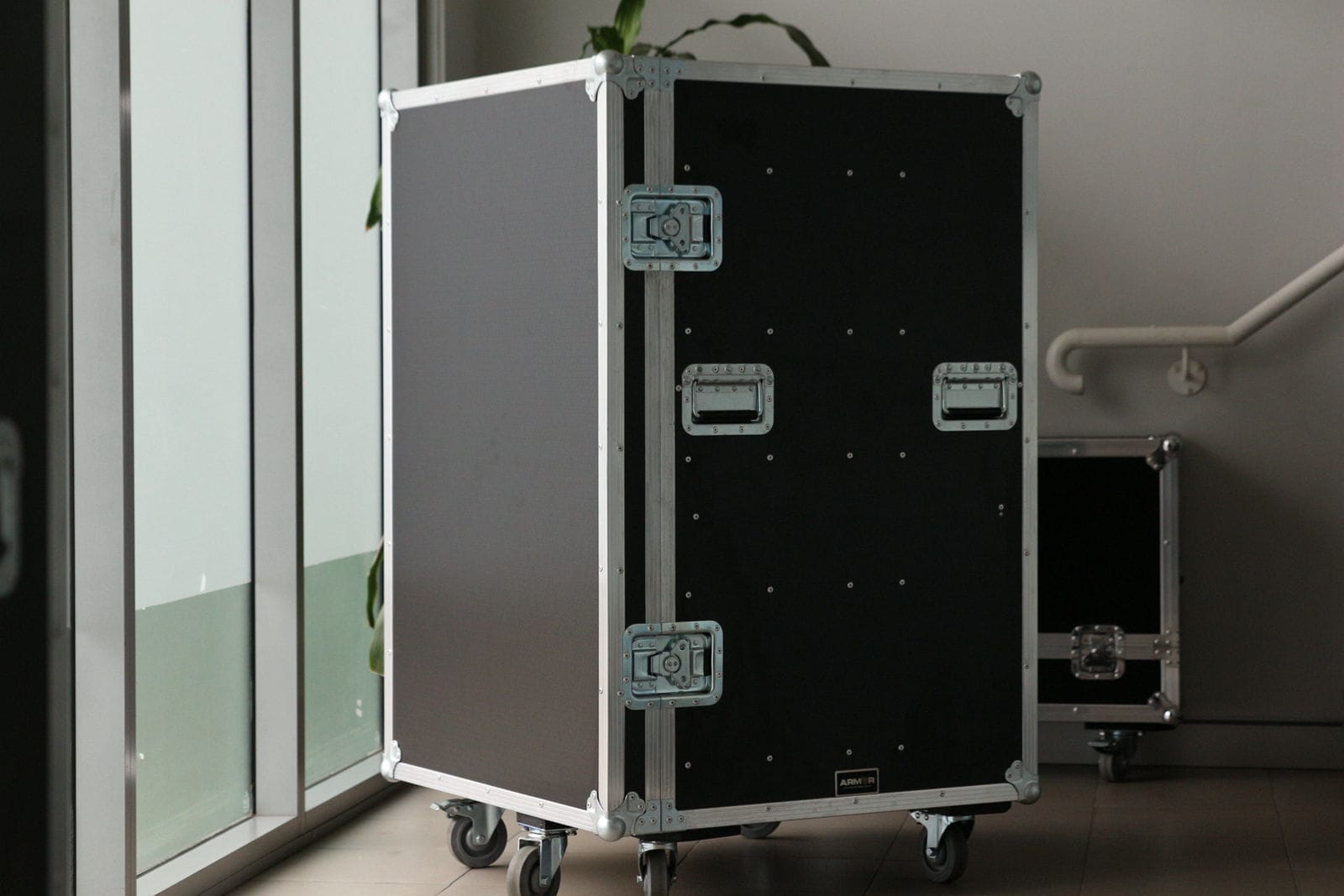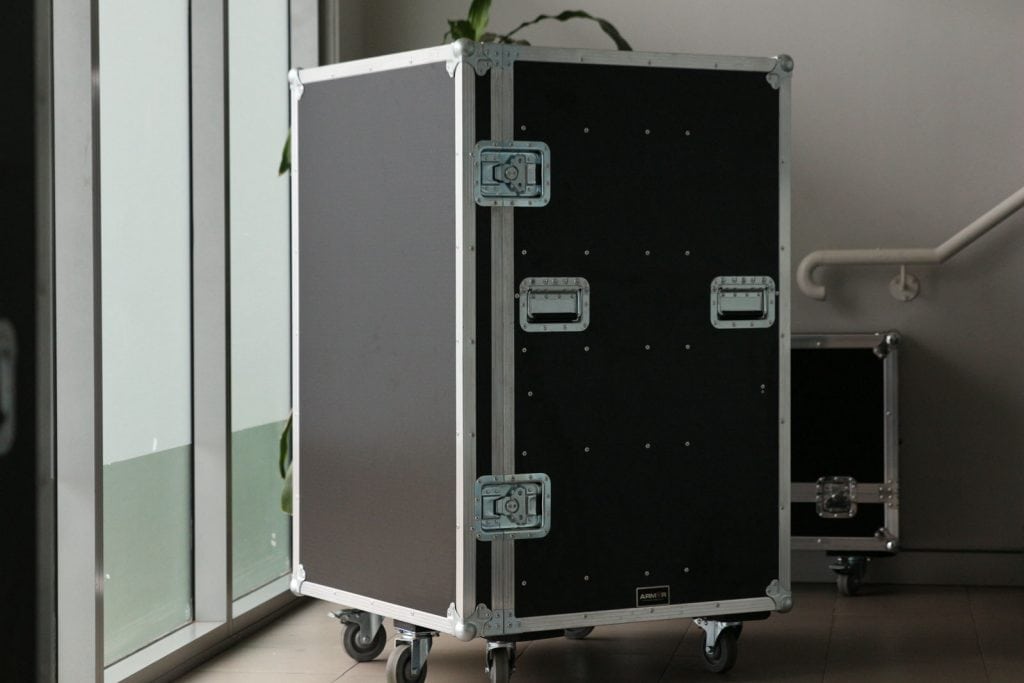 This road case was built with ultimate durability and protection in mind. This does not just protect tools and equipment. It comes with more advantages that let our client transport the case from and to their next flight. This 5-rack drawer road case is very easy to move around from all directions. It can bear more than 100 kilograms in weight.
We make sure our case drawers are high-quality. We used standard materials and polished every product for perfection.
While we recommend PennElcom for the hardware, you can specify your choice of hardware to us and we will design a drawer case according to your specifications.
Feel free to contact us if you need a road case to secure your equipment as you transport from one location to another.