We present to you this unique road case for Highlight Entertainment.
We designed this road case to provide a practical storage solution for their power distributor. Power distributors are precious possessions for performers that is why we used high-quality materials to come up with a sturdy enclosure that helps our client become road-trip-ready.
This road case for power distributor was built with 9mm laminated plywood with black PVC finish. We lined the interior with 10mm EVA foam to give the equipment an ultimate protection from sudden impacts whilst on transit. The road case is further hemmed with durable metal corners and aluminium frames to form a durable structure.
We installed 4 butterfly latches (2 on the front and 2 on the rear) with matt chrome color to secure the road case from side to side. Each latch has 106x116mm thickness, which is perfect for this road case.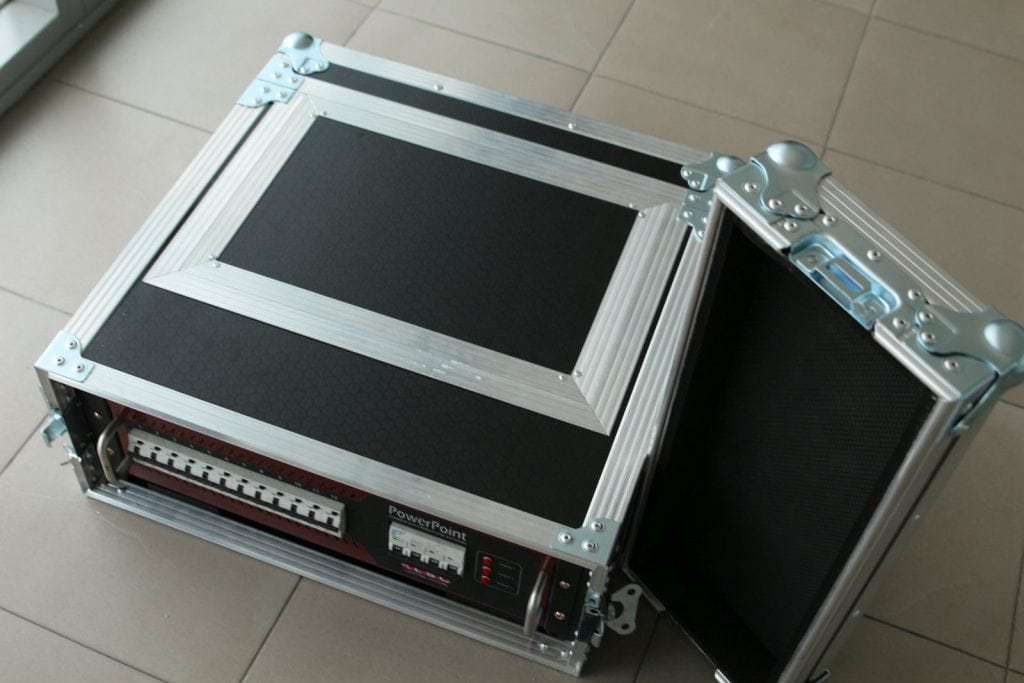 This road case comes with a lift-off lid design that provides full front and rear access to the power distributor switches. The front lid opening allows viewing of the power distributor's power/status indicator during the performance. The front lid is removable as well as the back lid.
We also installed a large recessed side handle to carry the road case. This road case is very durable and can last for years given the proper care it needs.We make sure our case drawers are strong and robust. We used standard materials and polished every product for perfection to hold expensive equipment securely during transport.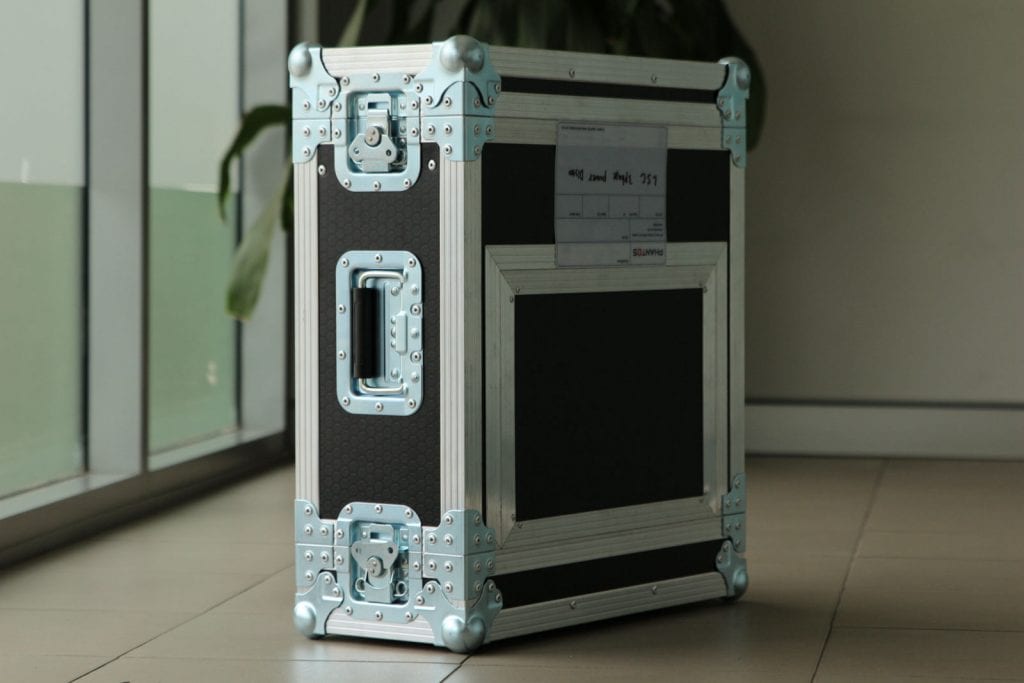 While we recommend PennElcom for the hardware, you can specify your choice of hardware to us and we will design a road case for power distributor according to your specifications.
Feel free to contact us if you need a road case to secure your valuable equipment as you transport them from one place to another.