We introduce this unique 2 door road case for Highlight Entertainment.
We designed this road case to perfectly suit processors, radio receivers and other standard rack unit less than 3U.
The internal dimension is 19in/483mm wide x 350mm deep or 3U of useable space to hold the valuable equipments of our client.
We used 9mm laminated plywood with black PVC finish to develop this unique 2 door road case. The road is hemmed with aluminium and steel ball corners for structural strength and durability. Its interior is lined with 10mm EVA foam to give the equipment an ultimate protection from sudden impacts during transit.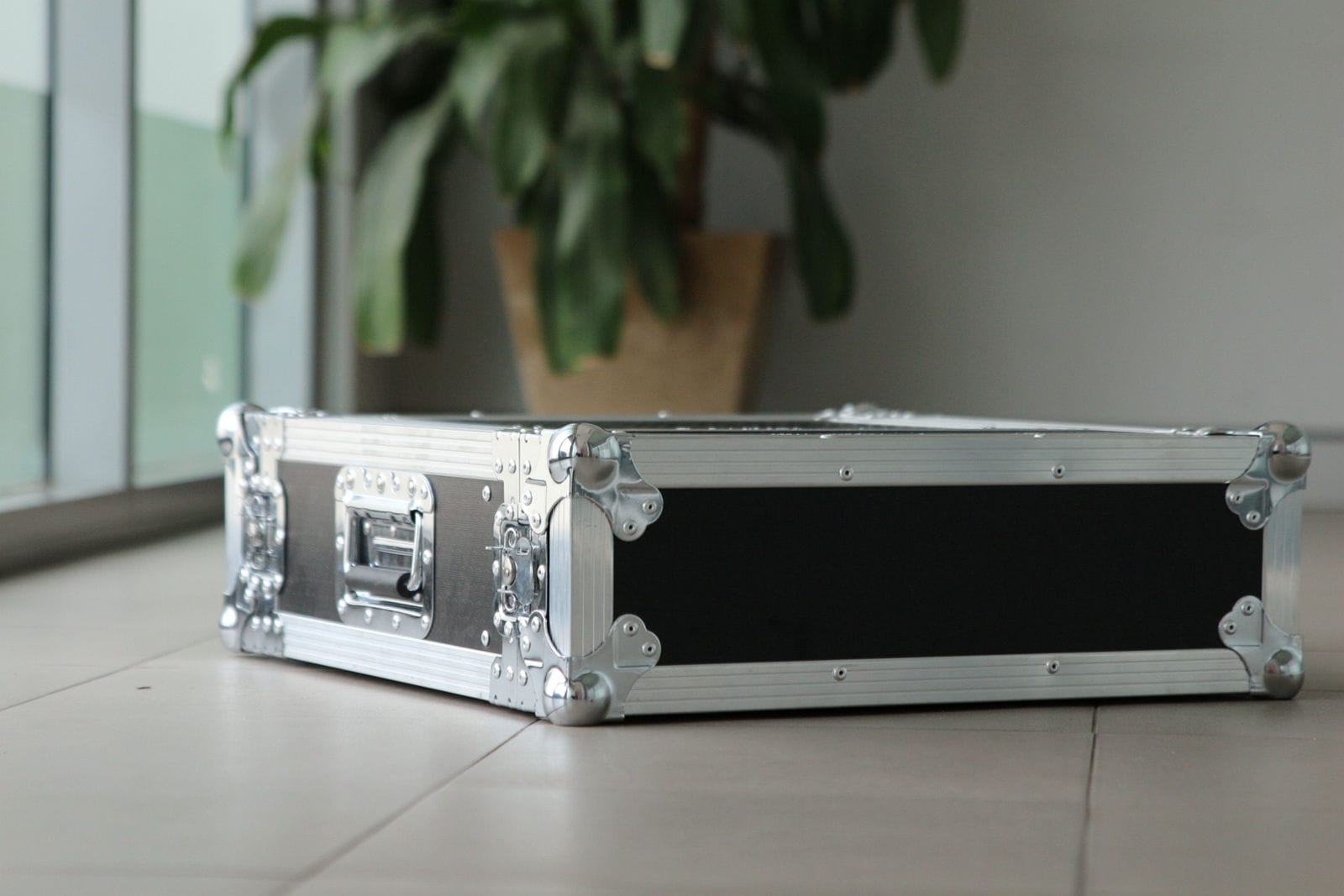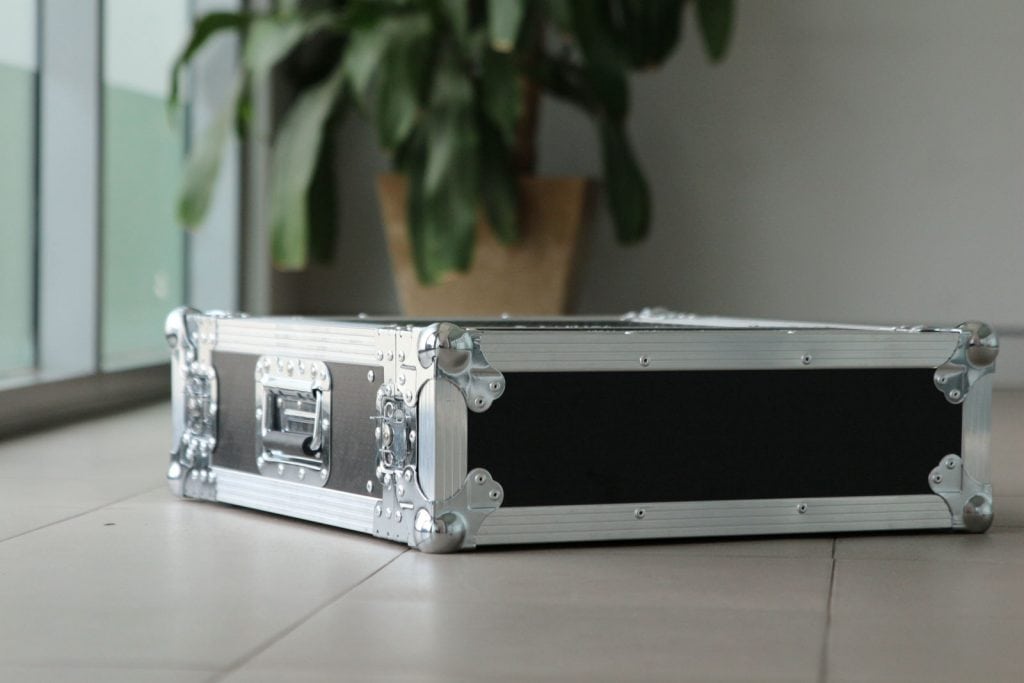 The front and rear lids of this 2 door road case are fully removable. We installed 4 butterfly latches (2 on the front and 2 on the rear) with matt chrome color to secure the road case from side to side. Each latch has 106x116mm thickness, which is perfect for this road case.
A 2 door road case with a lift-off lid design is ideal for standard rack unit storage. It provides full front and rear access to the equipment. The front lid opening allows viewing of processors and radio receiver switches whilst the back opening allows one to push the equipment out for unloading.
We also installed a large recessed side handle to carry the road case. This road case is very durable and can last for years given the proper care it needs. This 2 door road case already comes assembled and ready for use.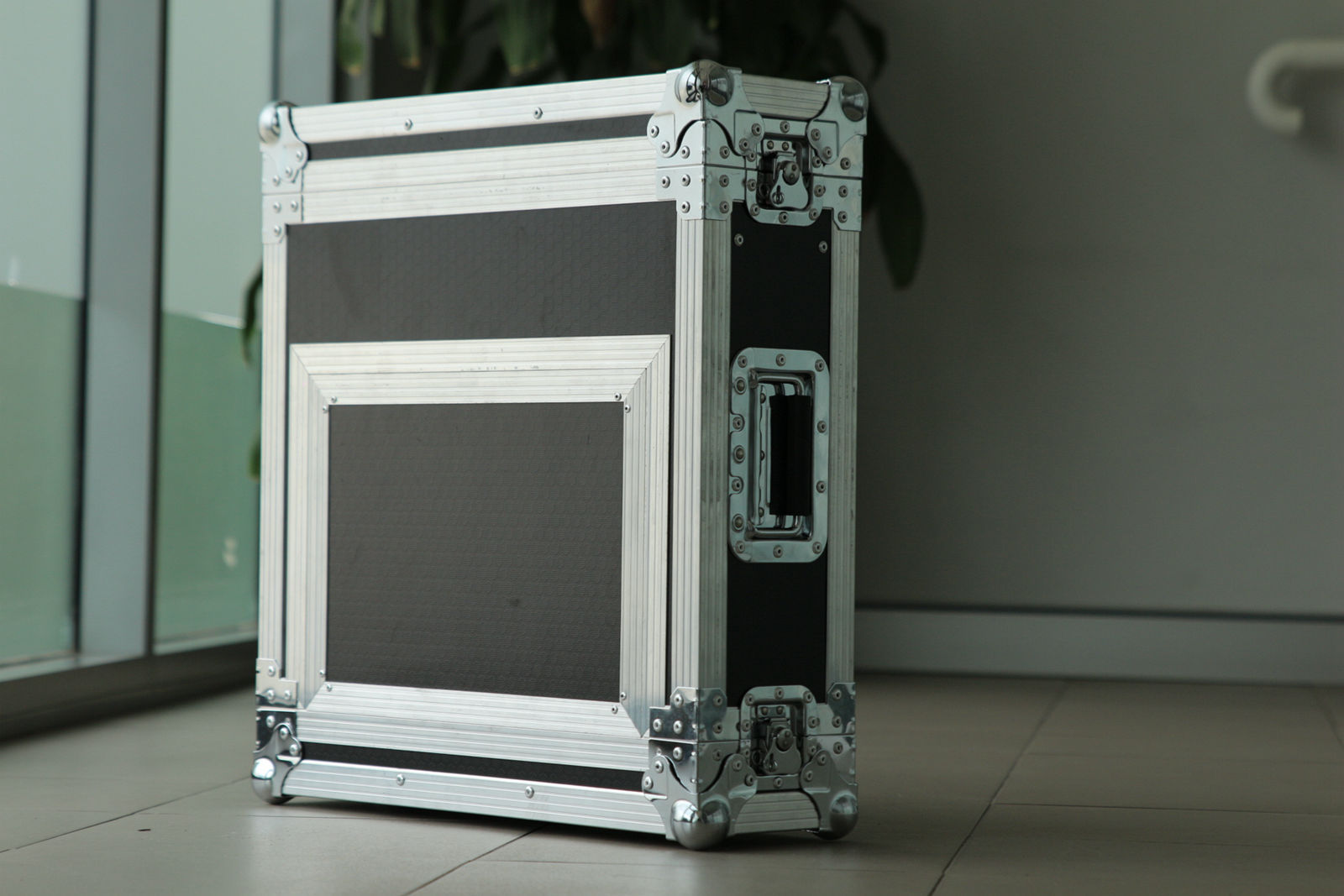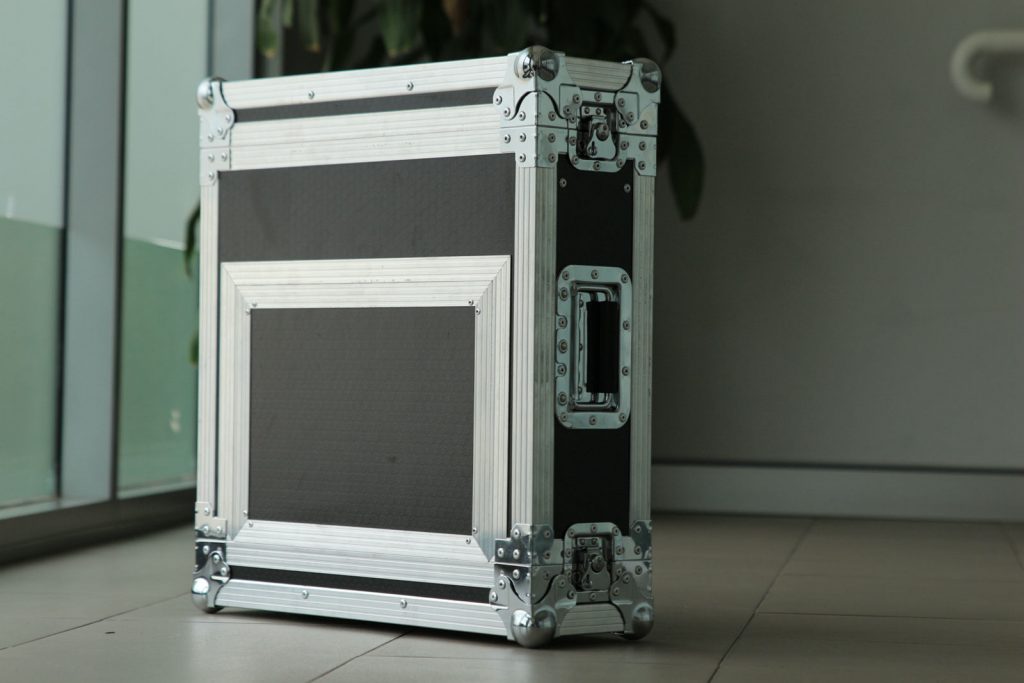 Transporting valuable tools and equipment does not have to be hard. That is why we make sure that our road cases are strong and robust. We used high-quality and durable materials to polish every product for perfection.
Whilst we recommend that you use PennElcom for the hardware, you may specific your preferred choice to us and we will design a road case for your sound units according to your specifications.
Feel free to contact us if you need a road case to secure your valuable equipment as you transport them from one place to another.