Highlight Entertainment is a Sydney based AV production company with a strong focus on corporate events and concert lighting productions. Recently the company has decided to purchase some drawer road cases to better service their production crew and further improve inventory management of items such as tools, consumables, and accessories.
Like all other cases supplied by Armor, this one is made of E1 grade 9mm plywood panels to ensure it is sturdy and robust, ready for the busy life ahead of it.
This road case features 5 drawers with 6 door pockets so that it maximizes the use of space and provides ease of access for different items of all sort.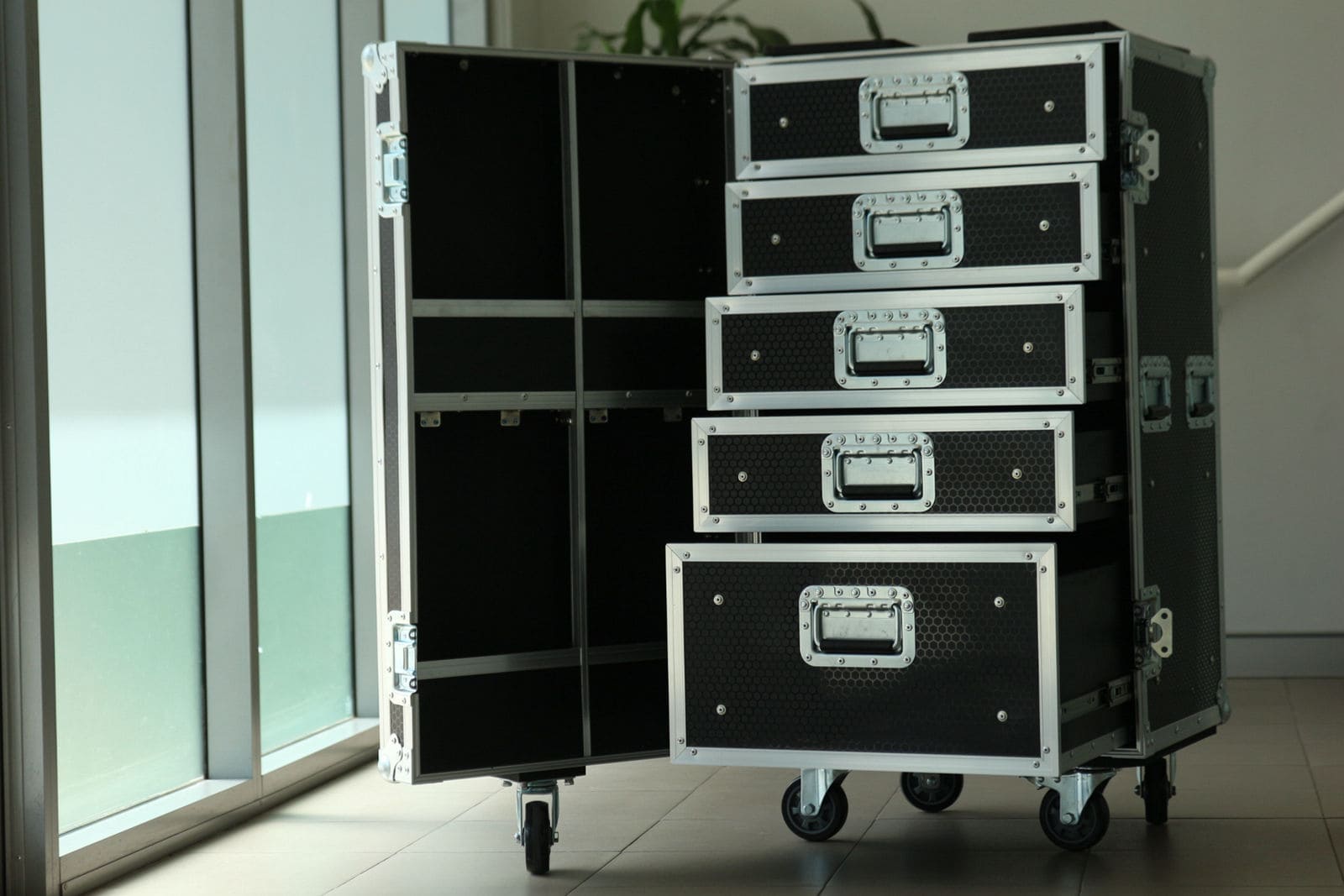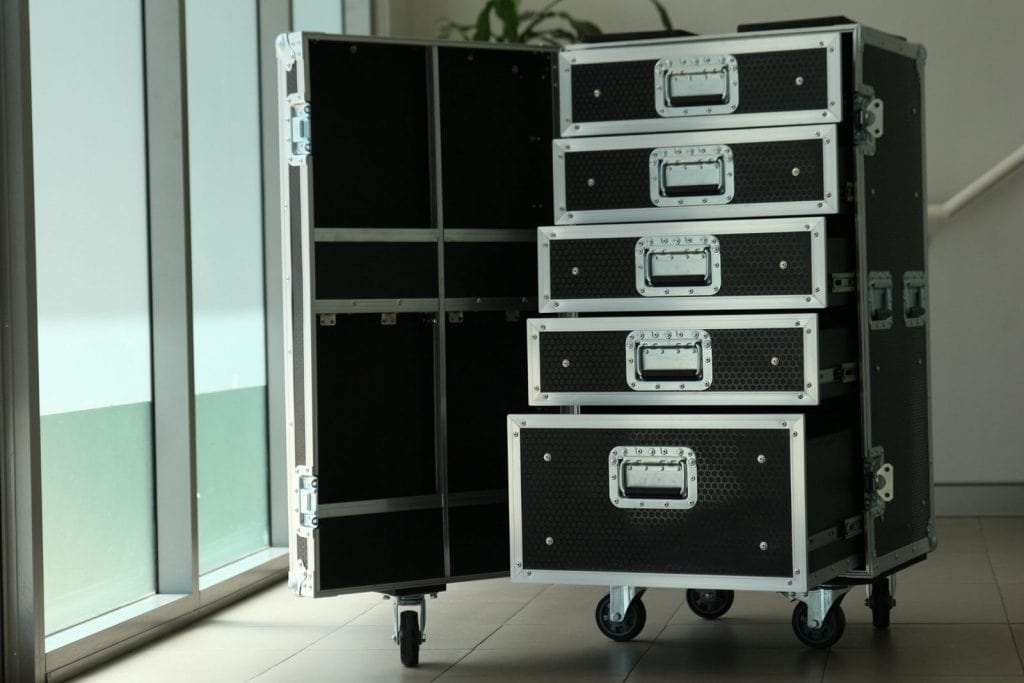 There lots of different things that can be prepared and stored in this drawer case for your production team and many of them are small but essential and prone to get lost if you throw them into a cable packer. You might have lost markers, electrical tapes, USBs, and small tools in the past using utility road cases to store these items. With this drawer road case you can manage all these items in one place and your crew member know where to find them and where they should go back to.
The drawer road case comes with hinged front door on castor allowing access to the drawers and door pockets with great ease. The supporting castor under the door ensures the door do not sink once openned and opening and closign the door is going to be a very easy task compared to similar cases without this feature.
"Armor Cases certainly know how their customer want these road csse to be built and work. We have used drawer cases before but this case has taken the use of space and user friendliness to a new level. This is our new case for all our crew supplies, essential tools and consumables. The guys on the last job who used it loved it." said production manager Vic.
This drawer road case also come with personalised screen printed logo for Highlight Entertainment. Compared to stencil spray painting that a lot of rental companies would do in-house, screen printing offers much better print quality, thus a better corporate image.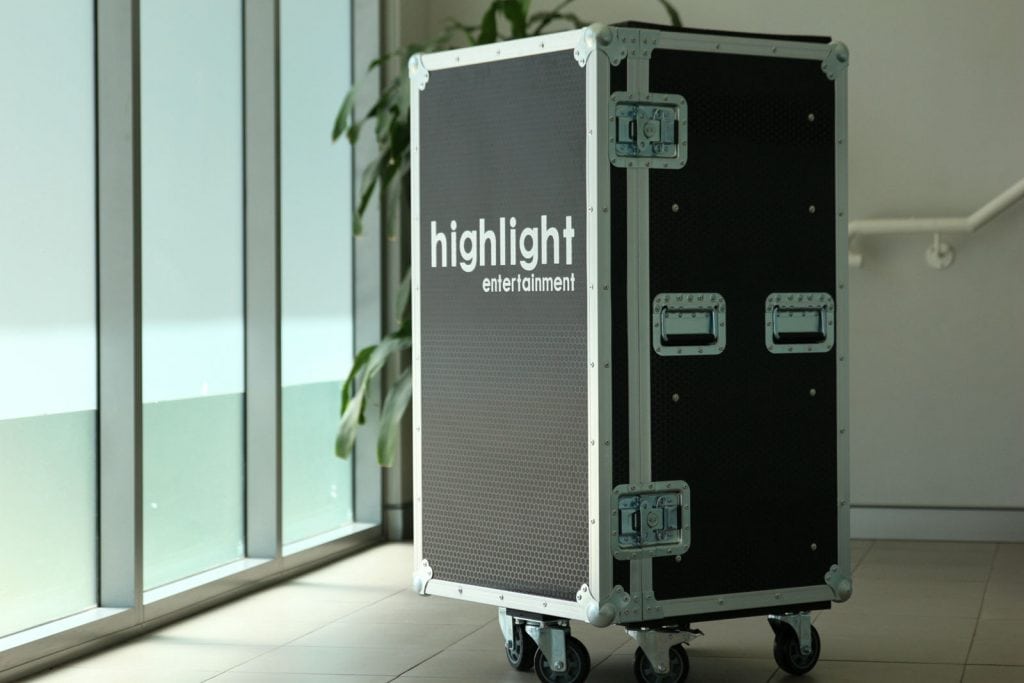 In the entertainment production industry, it is very common that your cases get mixed up with cases from other companies. The printed logo makes this drawer case easily identifiable.
Need a different design? Please do not hesitate to contact us today so we can give you a quote.