Our good client, Show Systems AU, is known to provide high quality but affordable Lighting Production, Installation and Design. They have an installation project for a local school that required a workstation drawer road case. We rose up to the occasion and designed this functional and classy workstation.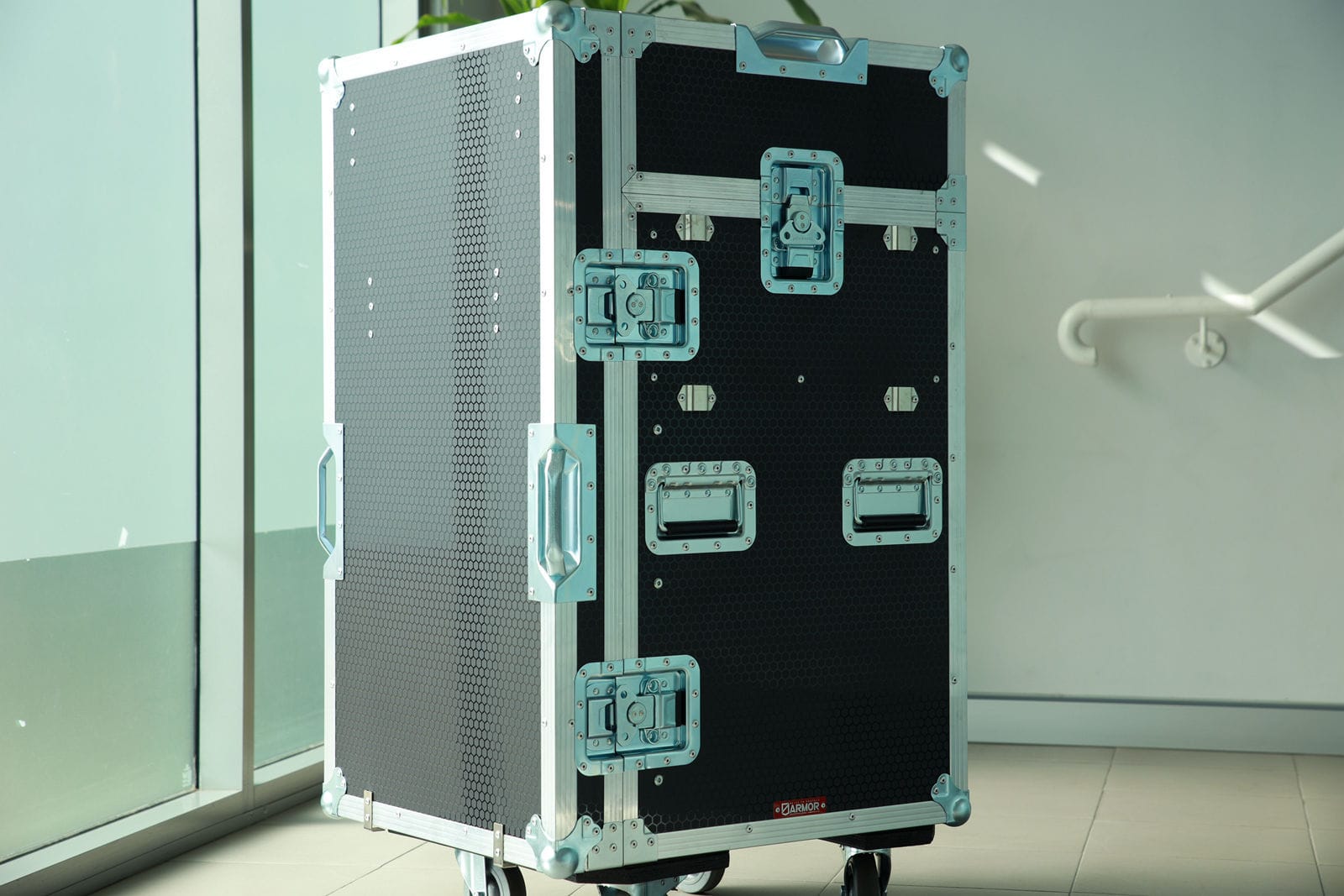 The exterior is a glossy honeycomb pattern accentuated by aluminium frames. We use 12mm plywood panels as standard size for these type of cases. We placed two handles on two sides of the case and four casters for easy maneuvers.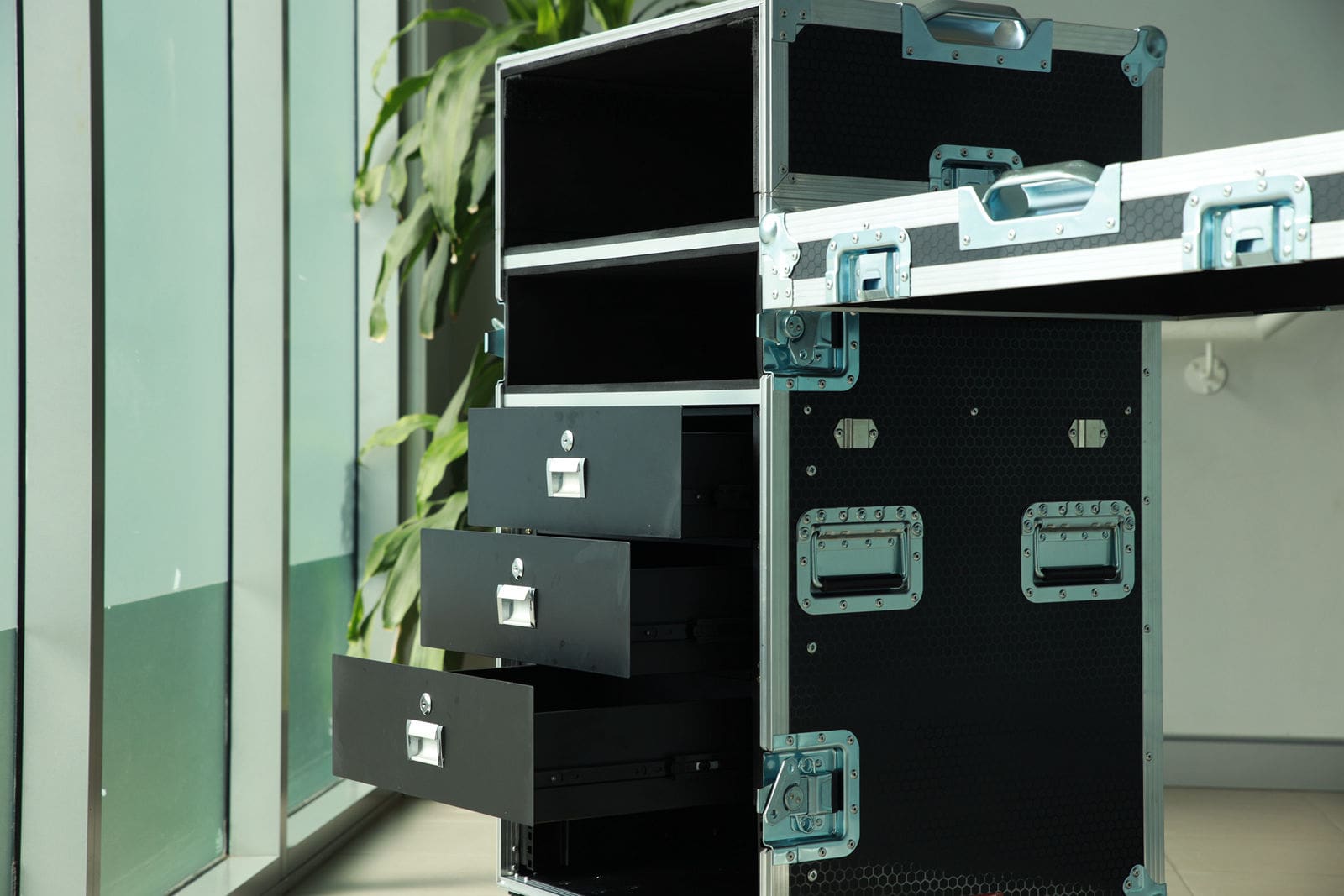 The design basically transforms the case into a workstation drawer road case. There is the side panel or cover that is removable. It can be attached on one side of the case to become a table – with built-in foldable legs for easy storage. The rest of the body holds four drawers that can contain an array of accessories.
In addition, there are three open rack spaces in-line with the drawers that can accommodate larger equipment such as consoles, routers, and the like.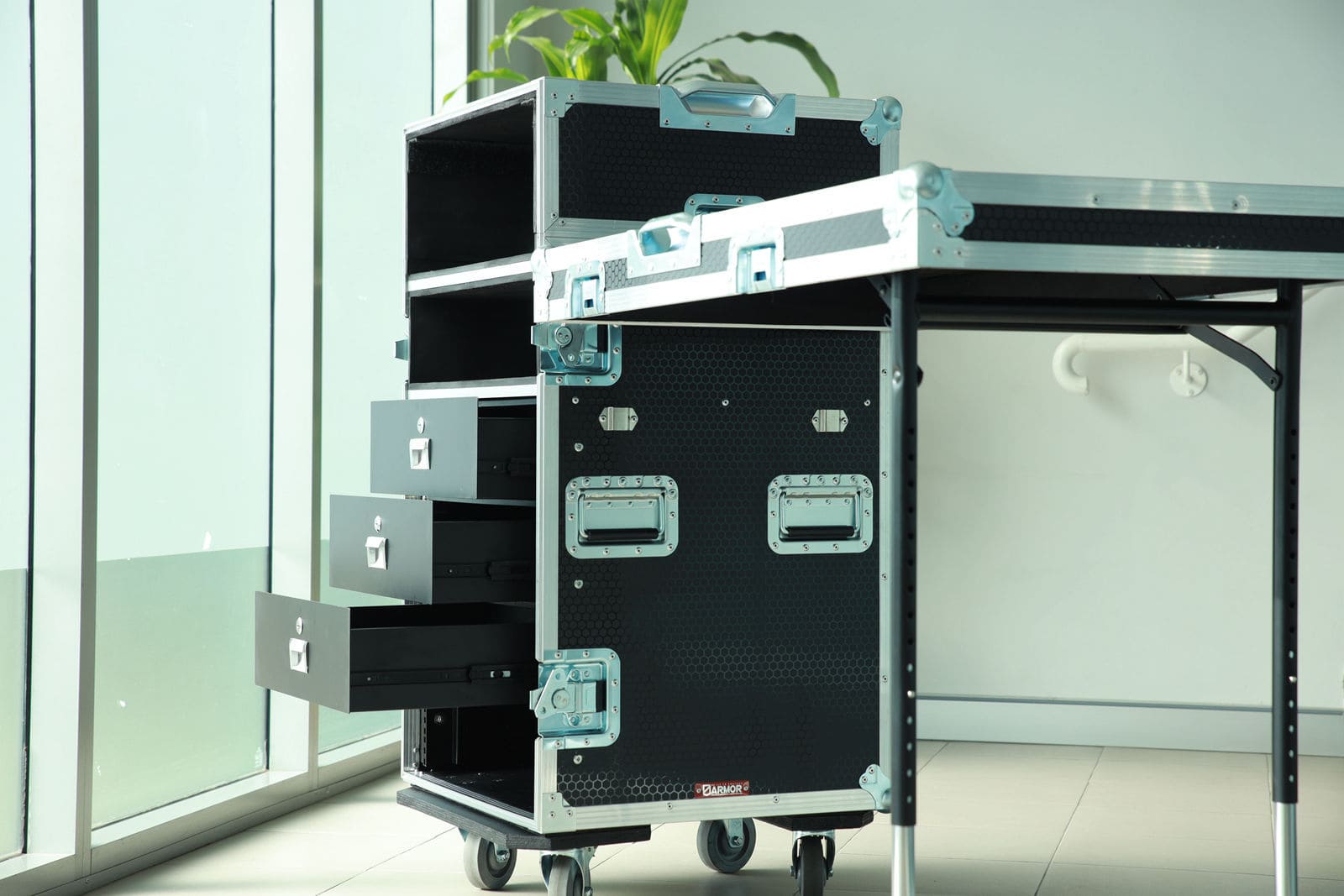 We guarantee the best quality in our road cases – each comes with a 5-year warranty. If you have equipment or devices in mind that you think may need a flight case, give us a call or send us a message. You can check out our other projects for something similar you might need for your home or business.