Karl Storz is a popular name in the medical field as a leading global manufacturer and distributor of medical instruments, endoscopes and devices. They have asked us to manufacture a lightweight medical carry case for their TC300 medical equipment plus its accessories.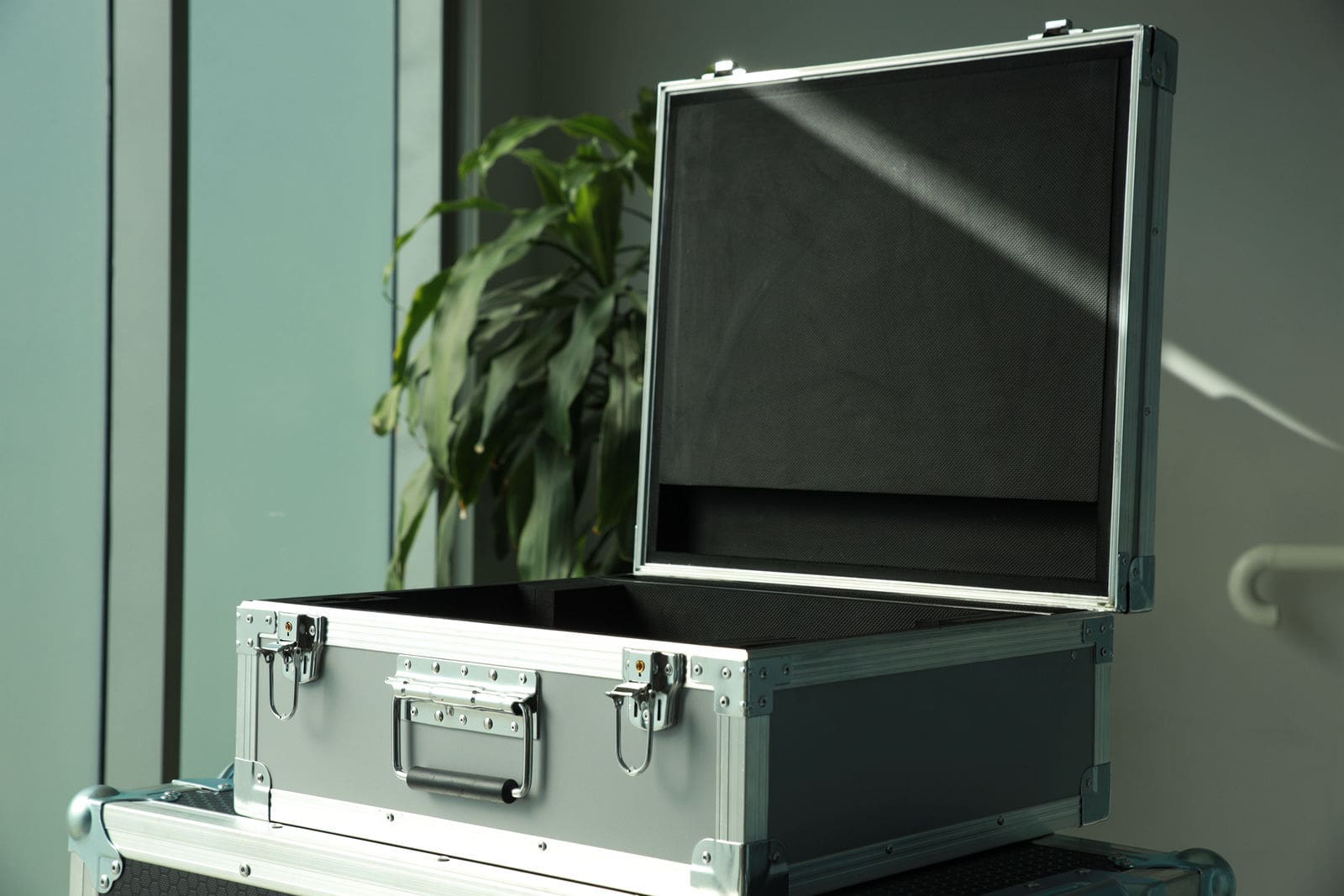 The road case is very compact and simple. It is made of light but sturdy plywood panels and industrial-grade aluminium as basic structure. You can see that the lid is hinged on one side, making the design a very classic carry-on case.
This lightweight medical carry case comes in plain gray finish – a very sleek, professional look. The interior (as pictured below) consists of custom-cut foam to fit the TC300 equipment and provide ample space for its accessories on the side. The foam is also meant for shock absorption, protecting the equipment while inside.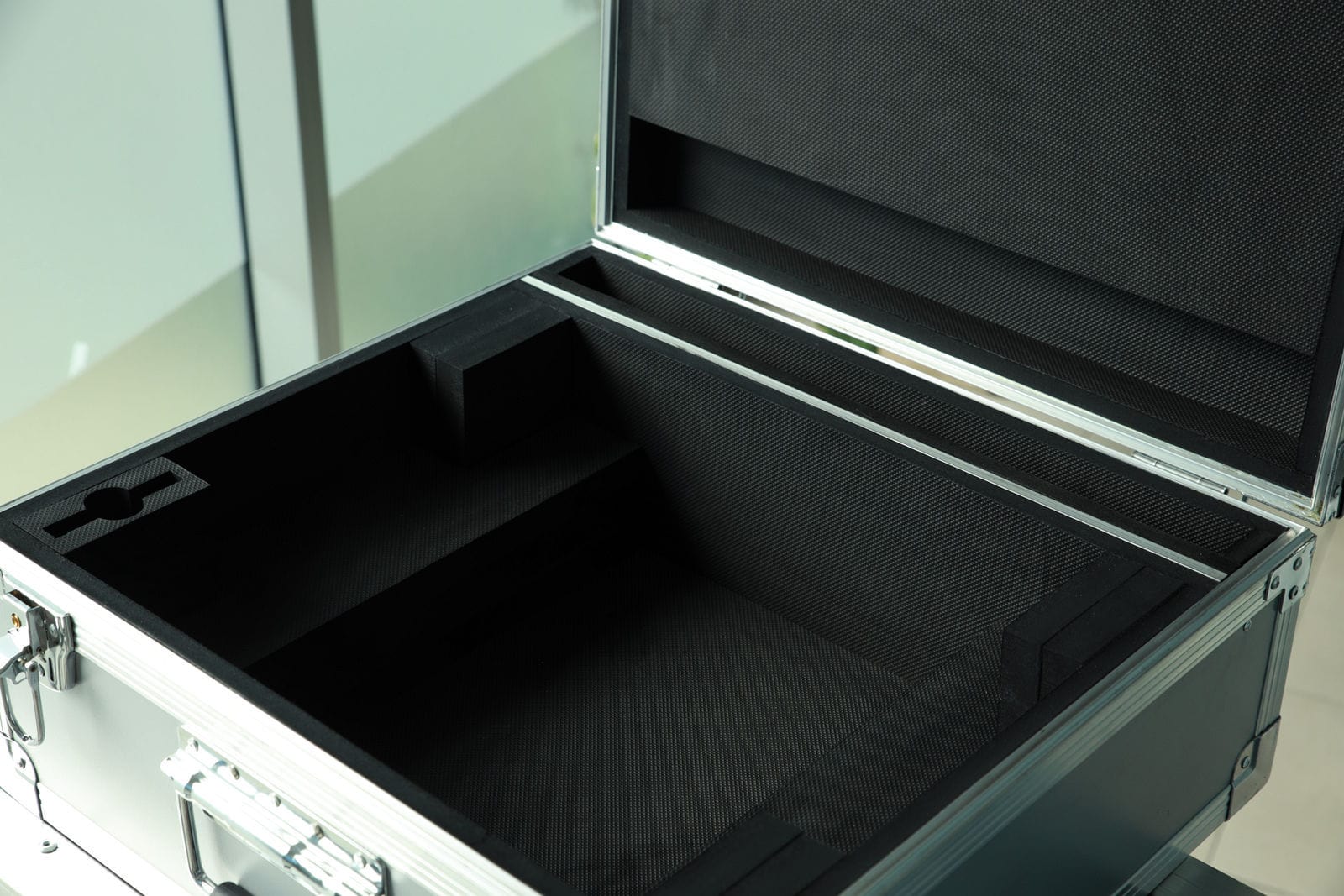 All details were made simple to match the clients preferences. We accommodate all customization and branding requests as far as expertise goes. If you have equipment that requires specially-cut interior molding, we will be happy to accept the challenge.
If you have any equipment you want to have a custom case for, feel free to give us a call and we'll be happy to assist you. All our road and flight cases are manufactured at the highest quality, each backed with a 5-year warranty.