NEP Australia is a leading name in the broadcasting industry with extensive networks in venue, broadcasters and crews across Australia and the Asia-Pacific. Their core mission, which is to bring their client's content to life on any platform, utilizes all the company's manpower, expertise, and production resources setting both Australian and global standards.  This time, they have asked us to design two bay bench road cases – all 16 of them.
All the cases are made with Penn Elcom hardware. They are made to house NEP's 2 bay aluminium broadcast production bench frame. The bench top is positioned at the bottom of the case and secured with a velcro to ensure a fixed position even during bumpy travels.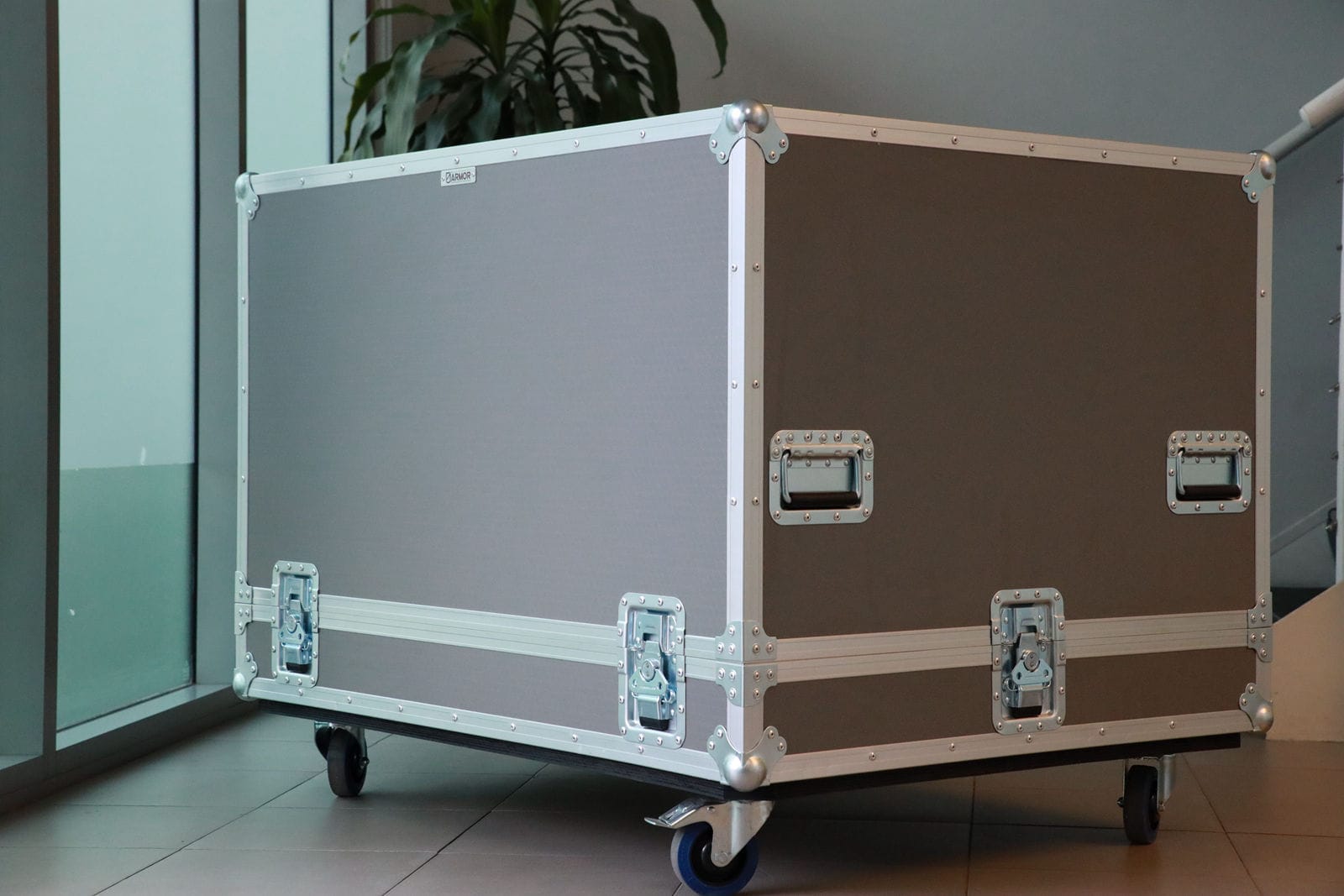 This two bay bench road cases design is a variation of another case we've done for NEP Au that features just one bay. Just like the one bay design, all of these 16 cases come with a special request of harbour gray panel with honeycomb hexa pattern finish.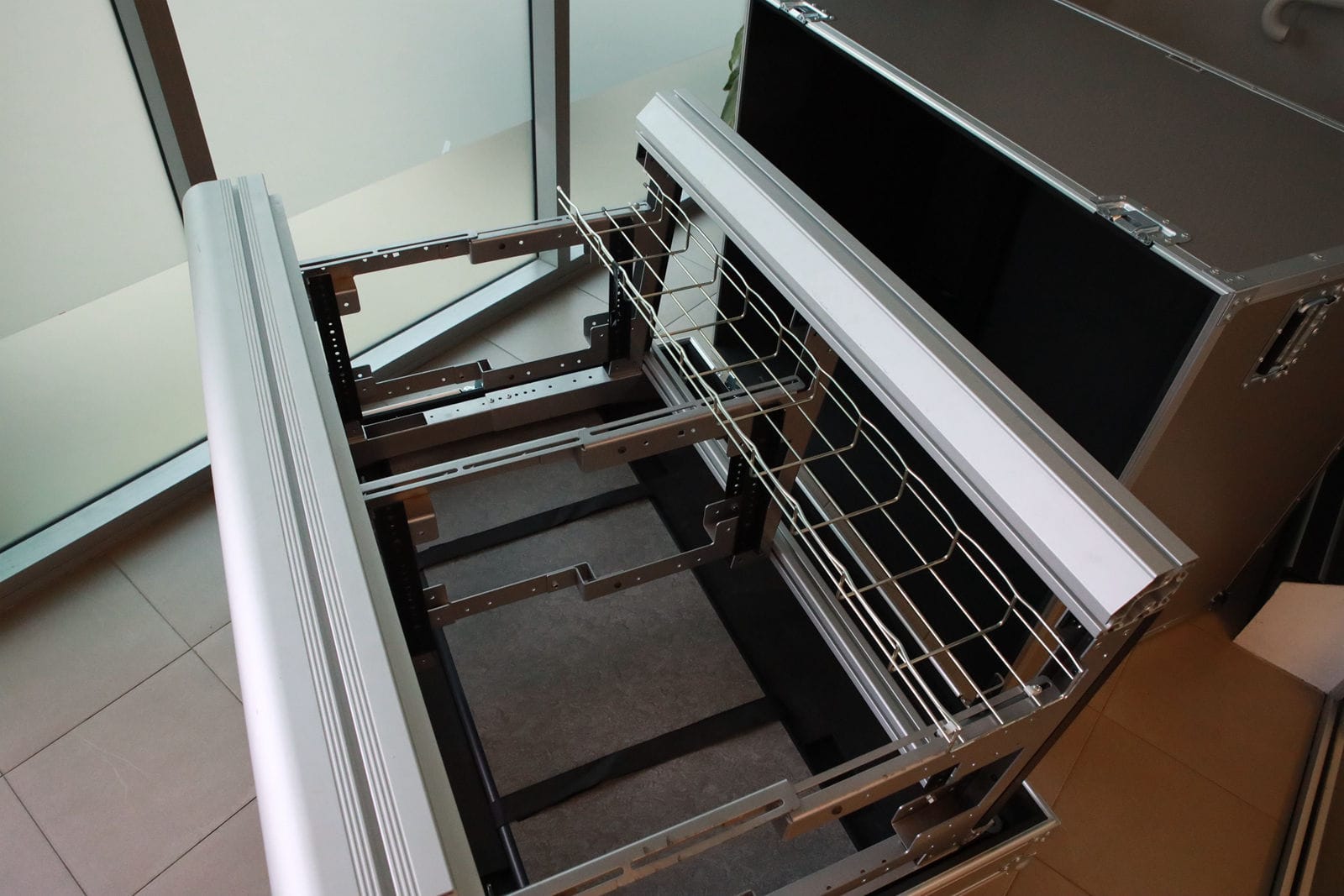 If you find yourself in need of custom road cases for any of your equipment either in bulk or small quantities, let us know. We have a team of experts that are happy to assist you from the design process up to manufacturing the flight cases. All our road cases come with a 5 year warranty and we guarantee the utmost quality in every design.