Our client Karl Storz has requested another lightweight travel case that required a good amount of custom foam cutting. Karl Storz is a big name in the manufacture of endoscopic instruments for human medicine, veterinary medicine and industrial endoscopy, among others. They combine their expertise in endoscopy with software solutions to achieve integration in the operating room and essentially support the clinical process and resource management.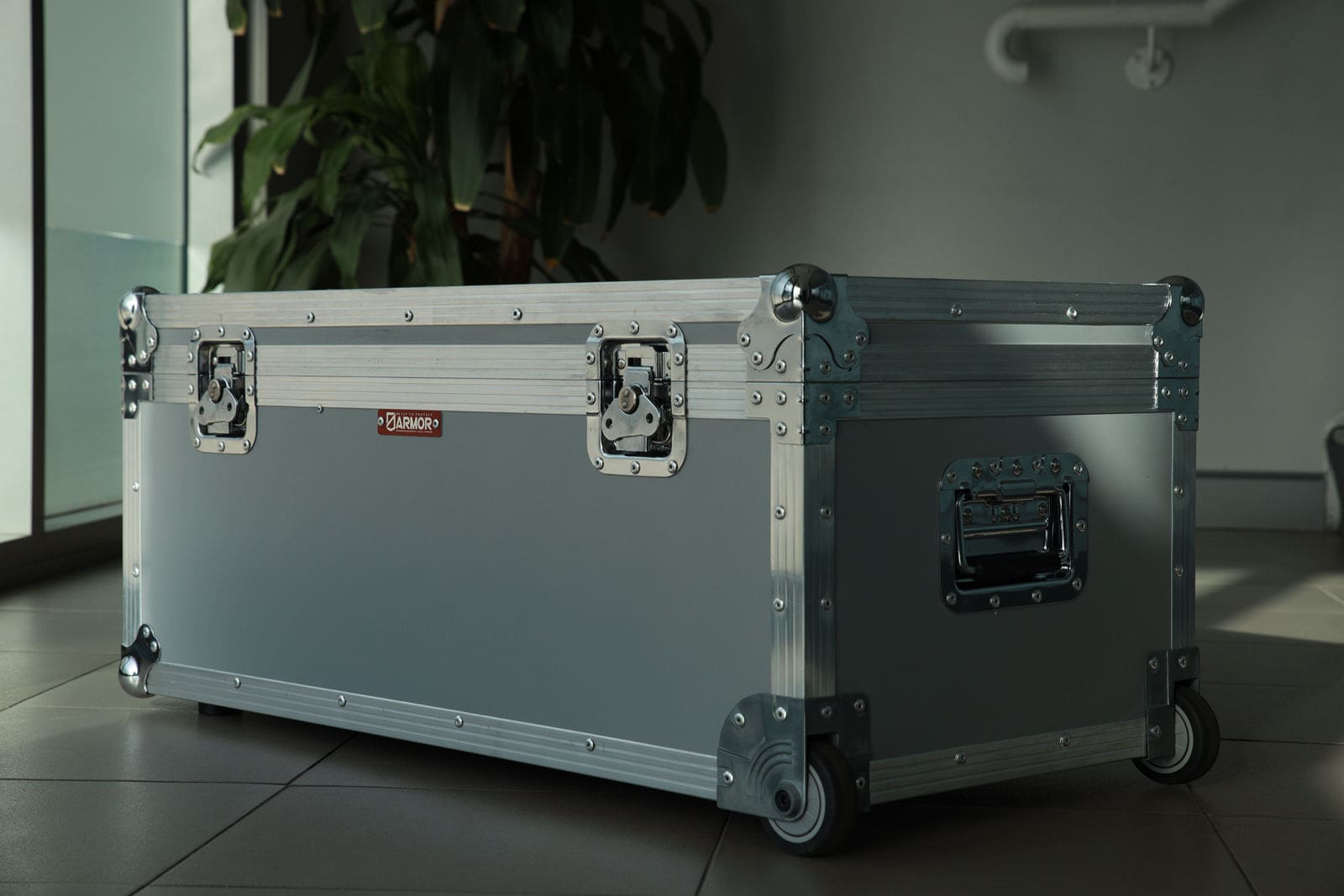 Below you will see the interior foam that has several differently sized cutouts to fit various medical instruments. All are customized to specific dimensions and carefully arranged to fit into the size of the case. The foam itself is closed-cell EVA – a high grade foam that has high shock absorption for maximum protection.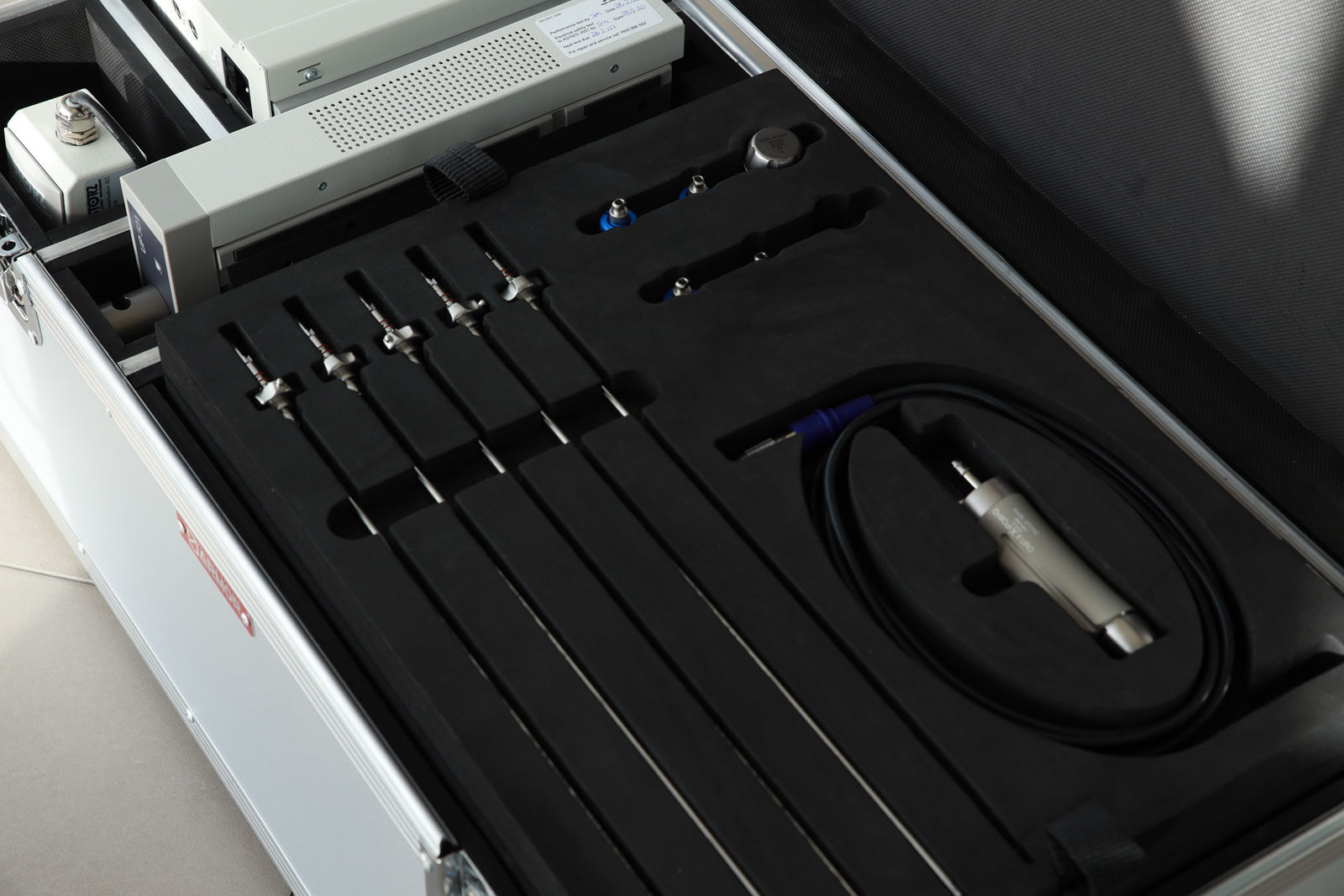 The entire case is very lightweight compared to our standard designs. It is made with 9mm Polypropylene flight panels that are up to 50% lighter than plywood. This lightweight travel case comes in a light gray finish with aluminium fixtures.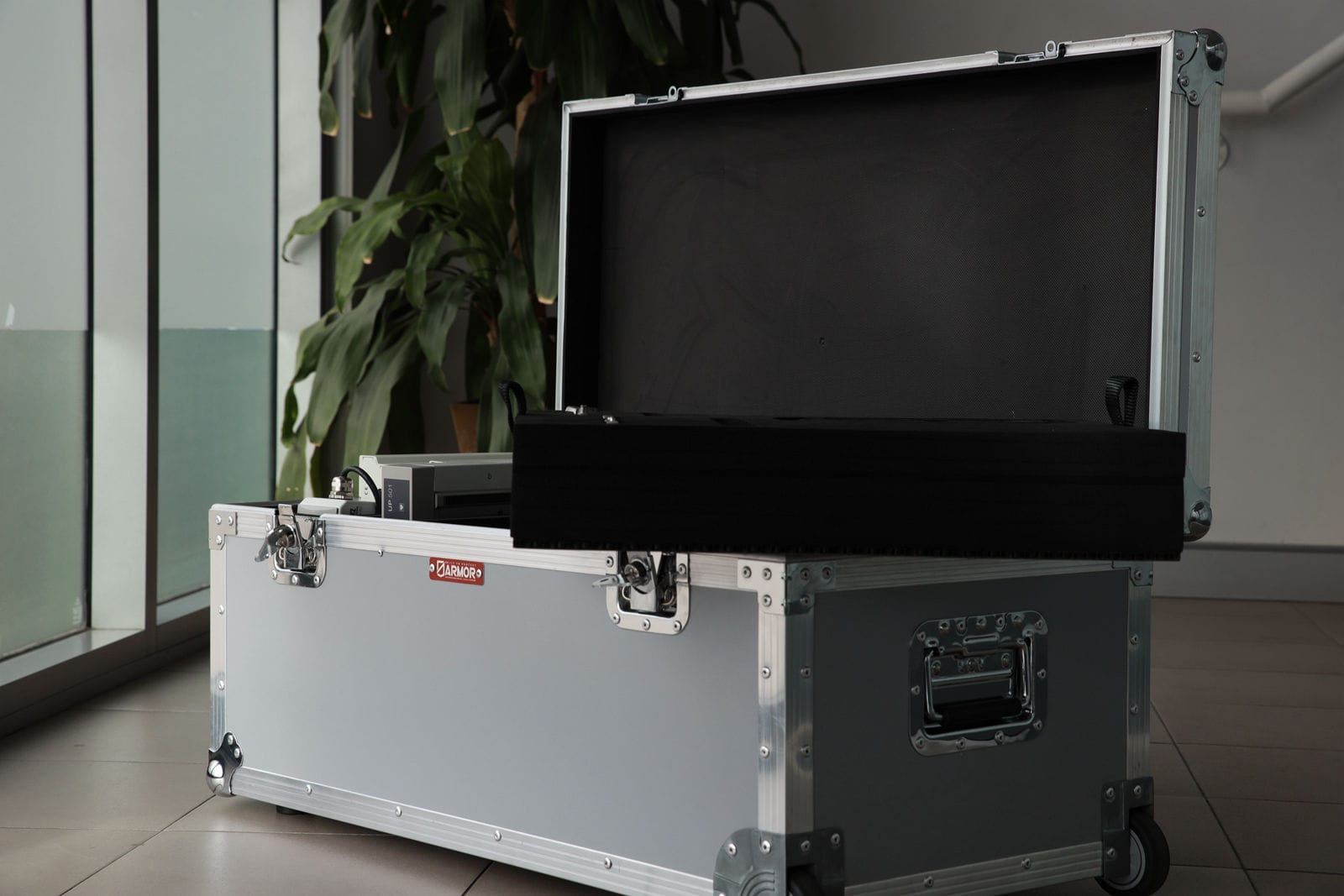 If you find yourself in need of custom road cases for any of your equipment either in bulk or small quantities, let us know. We have a team of experts that are happy to assist you from the design process up to manufacturing the flight cases. All our road cases come with a 5 year warranty and we guarantee the utmost quality in every design.