Hire Intelligence is a leader in Australia's short-term computer rental market. They started in 1992 and has long since been known for their competitive prices, excellent service quality, and unparalleled team. They are quickly expanding and is now located all over the globe. They needed a kiosk transport case for their event rental kiosks.
As you can see, the case is thin and long to provide ample space for their rental equipment. The finish and materials are all standard black and aluminium. The interior is also laid with foam and lining to give a very neat look and provide protection for the kiosks.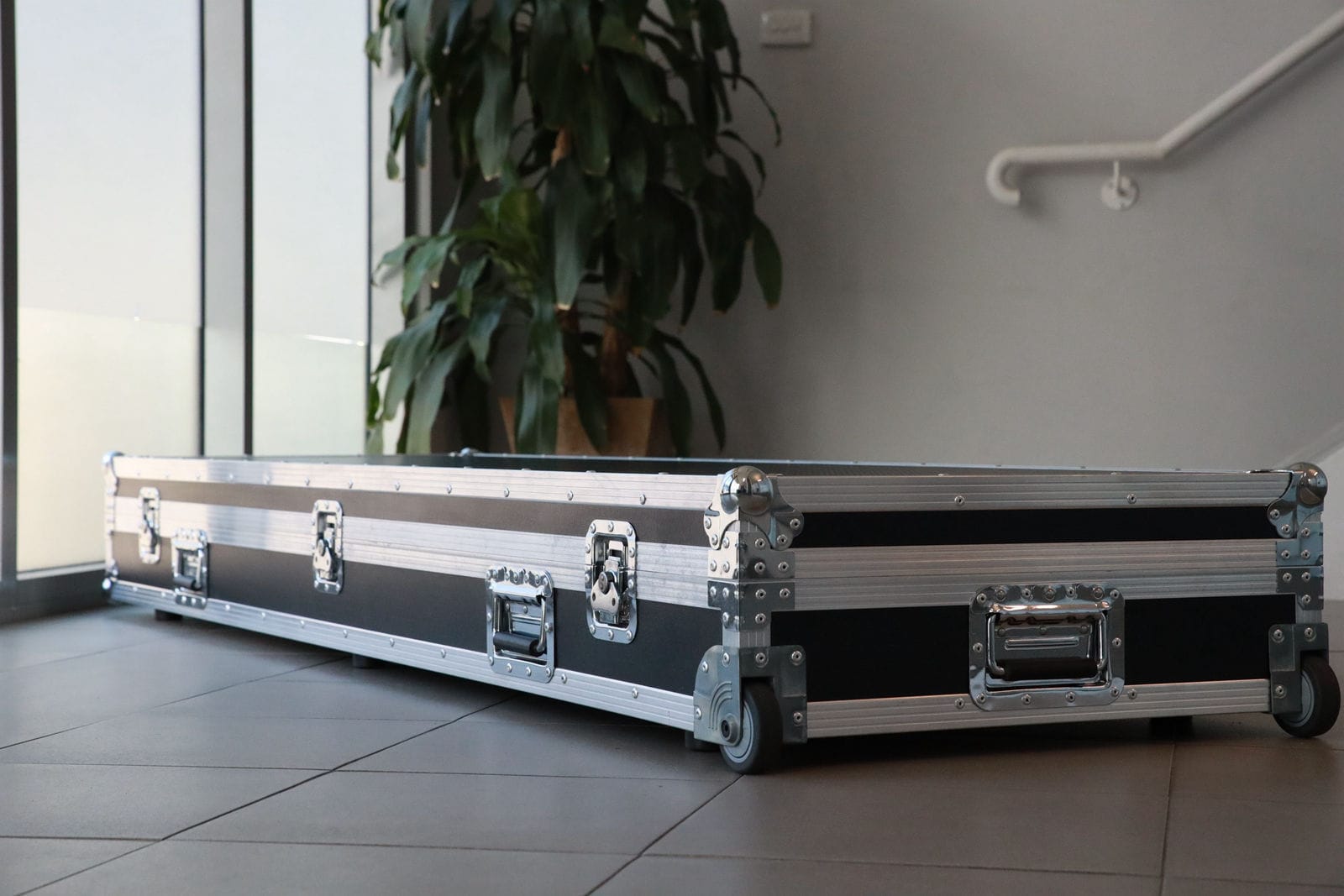 If you have smaller equipment in mind that require a protective case, you can check this mini console case we made for another client. It comes complete with a personalised logo and custom foam cutouts – unlike this kiosk transport case. You can request for a different exterior finish as well.
We  guarantee only the best when it comes to our road cases. Our team is composed of experts that are more than willing to provide assistance where you need it. All our flight and road cases come with a 5-year warranty. If you need a road case for your gadgets and equipment, give us a call and we'll be happy to talk.