Our customer came to us with the requirement of the case WS-GI to be modified to fit their equipment . He had certain requirements for the case to increase the depth of the right hand shelf area to 600mm, which will increase the overall depth of the case to 713mm. Our team of experts were able to effectively design an appropriate solution for the customers needs, and as such a strong and durable case was farbicated.
Optimised movement and transportation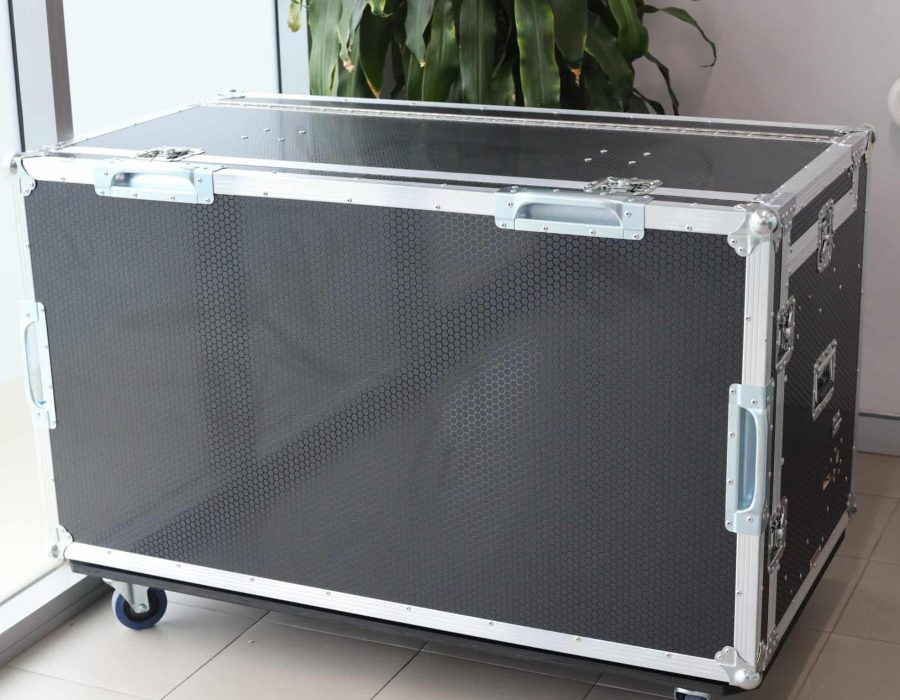 This case is compact and comes with durable swivel castors which makes transportation much easier. This case also has brakes on the castors meaning when the case is required to remain firmly in place it is able to do so.
Protective and Stylist exterior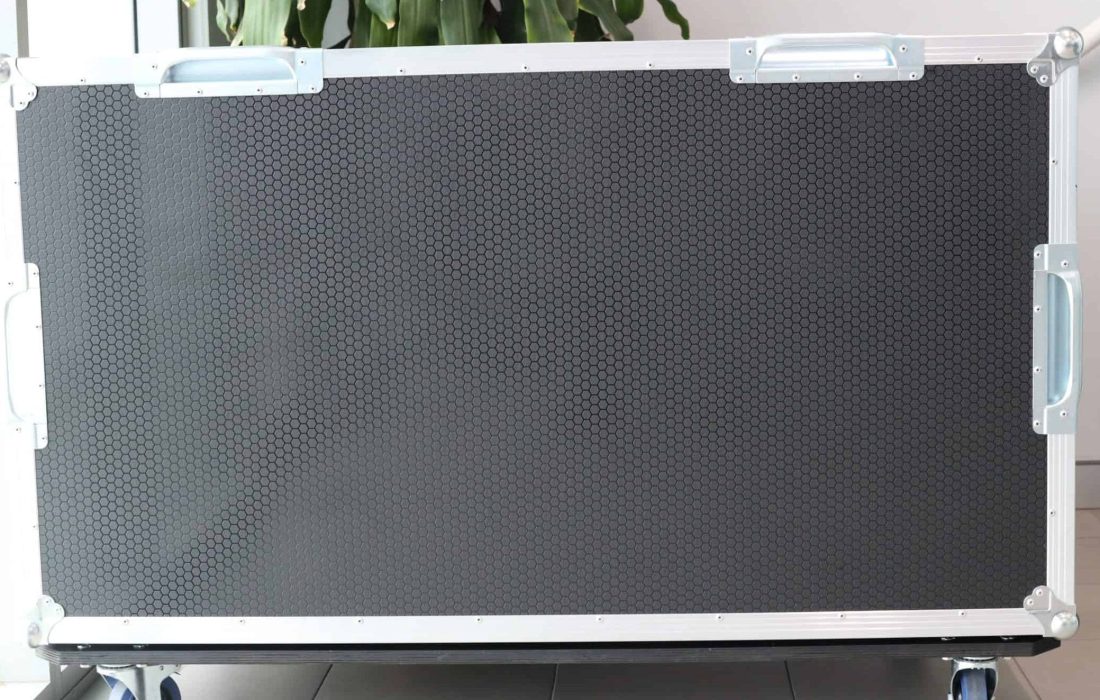 This case comes with strong 12MM panels to ensure it can withstand the loads it is put under. A black hexa glossy texture is added to the exterior to ensure it has an aesthetically pleasing profile.
Full Functionality of a Workstation
This case comes with 2 bottom drawers on the left, 1 pull-out tray and rack strip compartment on the right, a large pull-out tray on the top, and 2 versa mount for dual 24 inch monitors. The top lid is able to hold up at 90 degree angle using ratchet lid stay.
Functionality and ease of use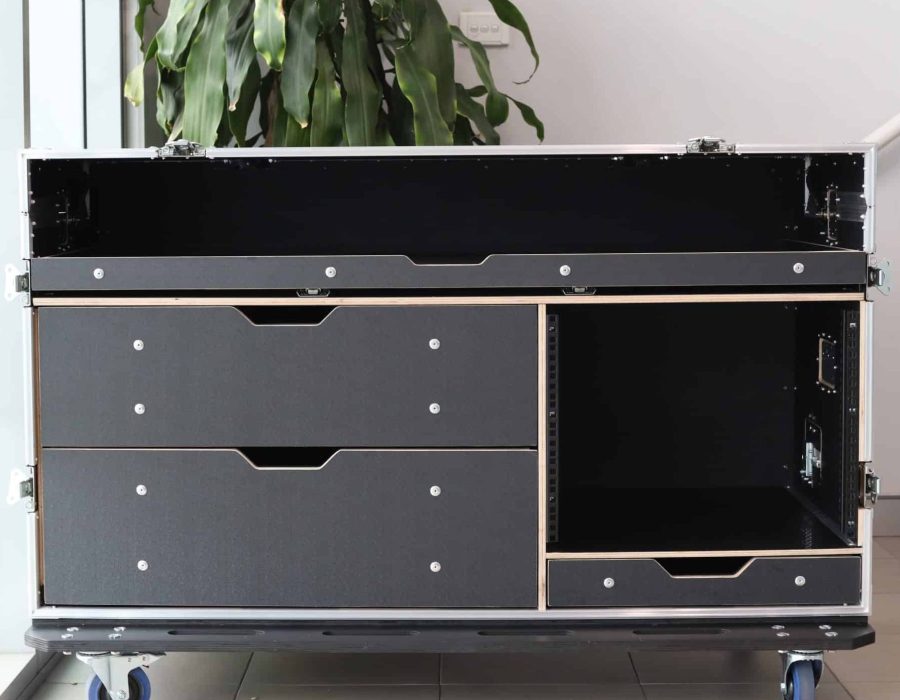 This case is equipped with a piano hinge placed for the lid with ratchet lid stays prevent over extensions of the hinge. This means that the lid can open at multiples angles. The large pull-out tray able to hold keyboards and mouses.