A customer needed a case that can securely store VR headsets while charging is carried out in an efficient way. Our expertise team members were able to effectively suggest suitable solutions for the customer's needs and the final case was successfully fabricated.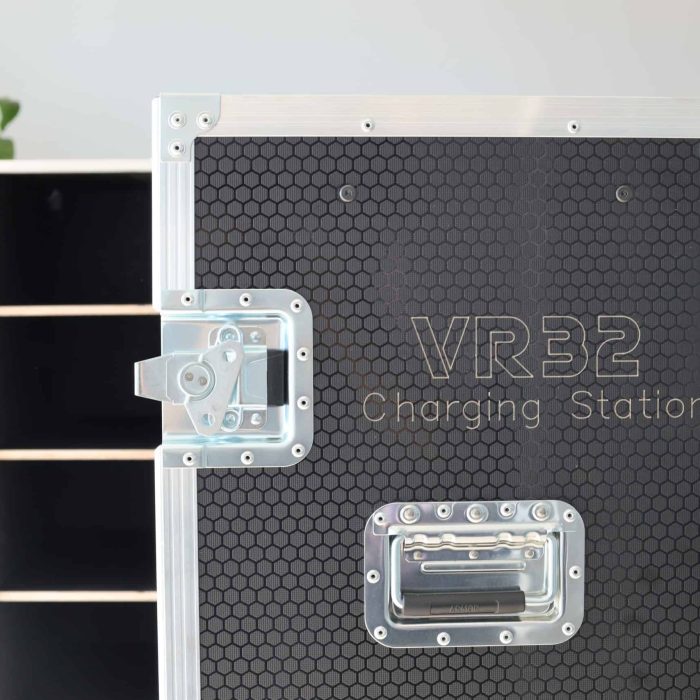 Protective and Stylish Exterior
A rigid 12mm thick plywood panel was used for the body of this case. It allows the case to withstand heavy loads or impact applied on it. In addition, the exterior of the case was finished with glossy black hexagonal honeycomb patterns which provide a stylish appearance.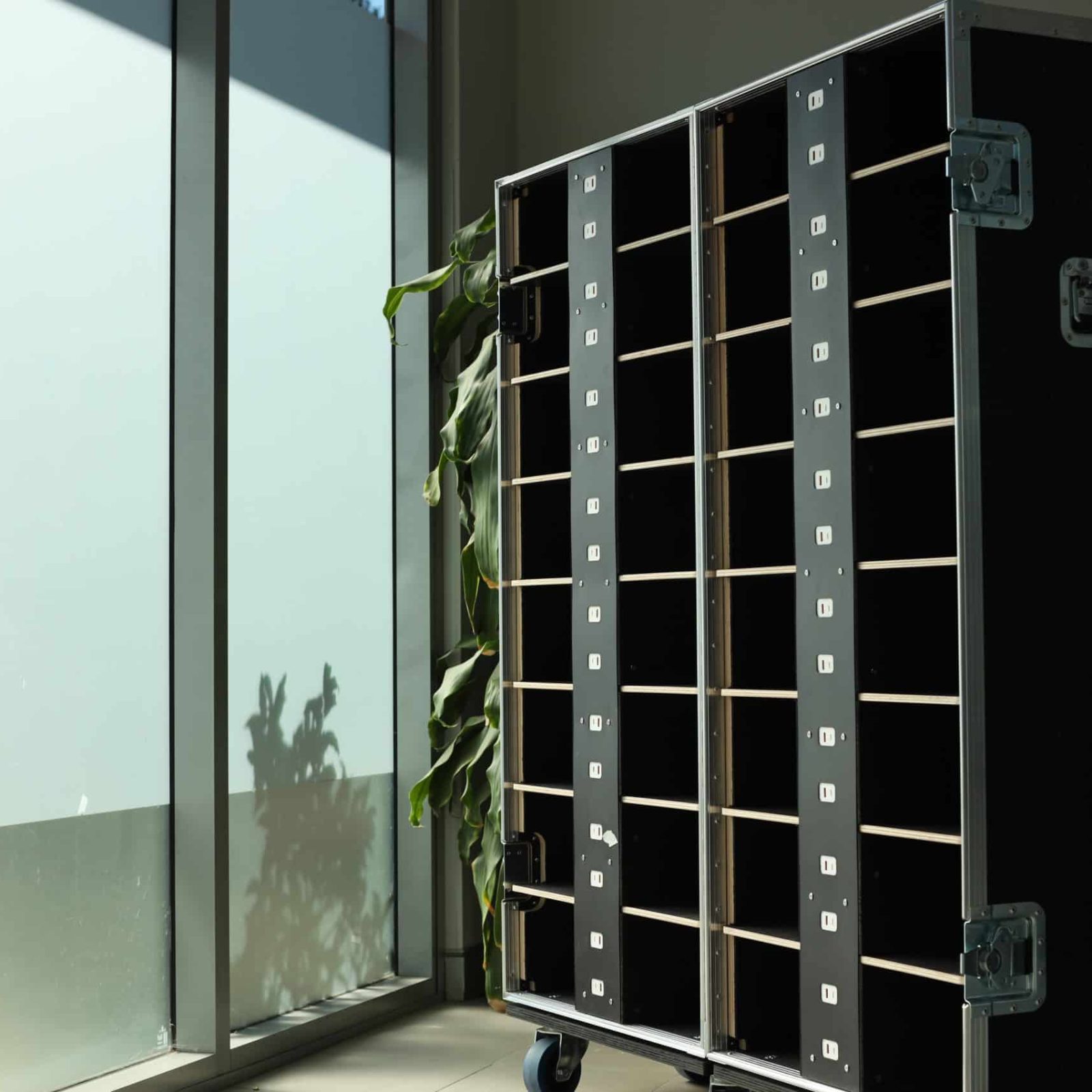 Functionality and Space Efficiency of the Charging Station
The inside of the case is separated into 16 spaces by horizontal divider panels. In the middle of each space, two charging ports for VR headsets are installed, making total of 32 charging ports.
An abundant number of charging ports and ample spaces enable the efficient storage and charging of the VR headsets. Moreover, the charging ports and empty spaces can be used to charge/store other electrical equipment aside from VR headsets.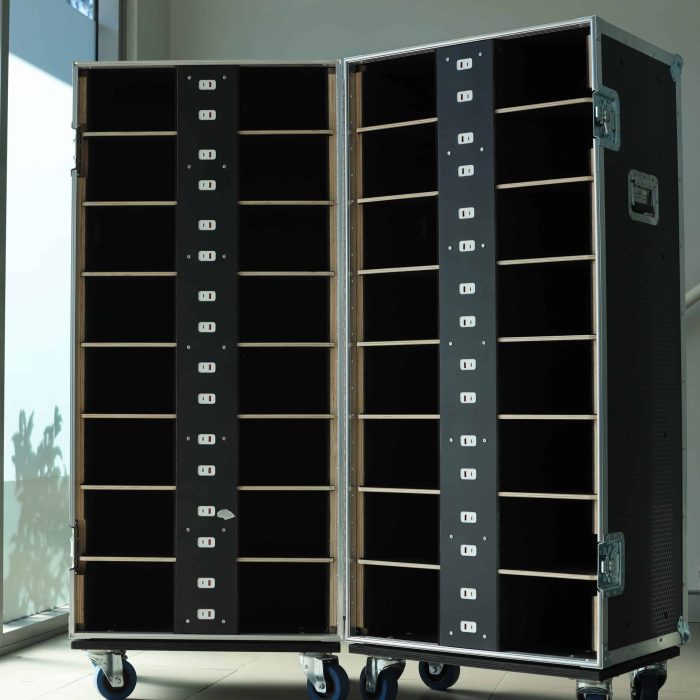 Safe and Easy Transportation
This case has six castor wheels which can freely rotate. The wheels enable the smooth and free movement of the case which allow for its convenient transportation. During transportation of the case, the VR headsets stored inside can be safely protected thanks to rigid plywood panels that form the exterior of the case. Moreover, the brakes on the castor wheels ensure the case to be in a stable and stationary condition when applied – they allow the case to remain in place when necessary.