One of our customers was in need of a custom case that can charge iPads. He requested a case that can securely store iPads while charging is carried out in an efficient way. Our design team members were able to effectively provide suitable solutions for the customer's needs and the final case was successfully manufactured.
The case has a simple, rectangular pyramidal design with a hinged lid attached on top. The overall size of the case is small and compact with iPad charging stations installed inside. Because the case is compact and light, it can store iPads securely during charging and case transporting. Also, the case is easy for users to carry. It has two wheels and a height-adjustable handle on the bottom left and right side of the case, respectively, which enable the users to easily pull the case on the ground like a luggage used in aeroplane travel.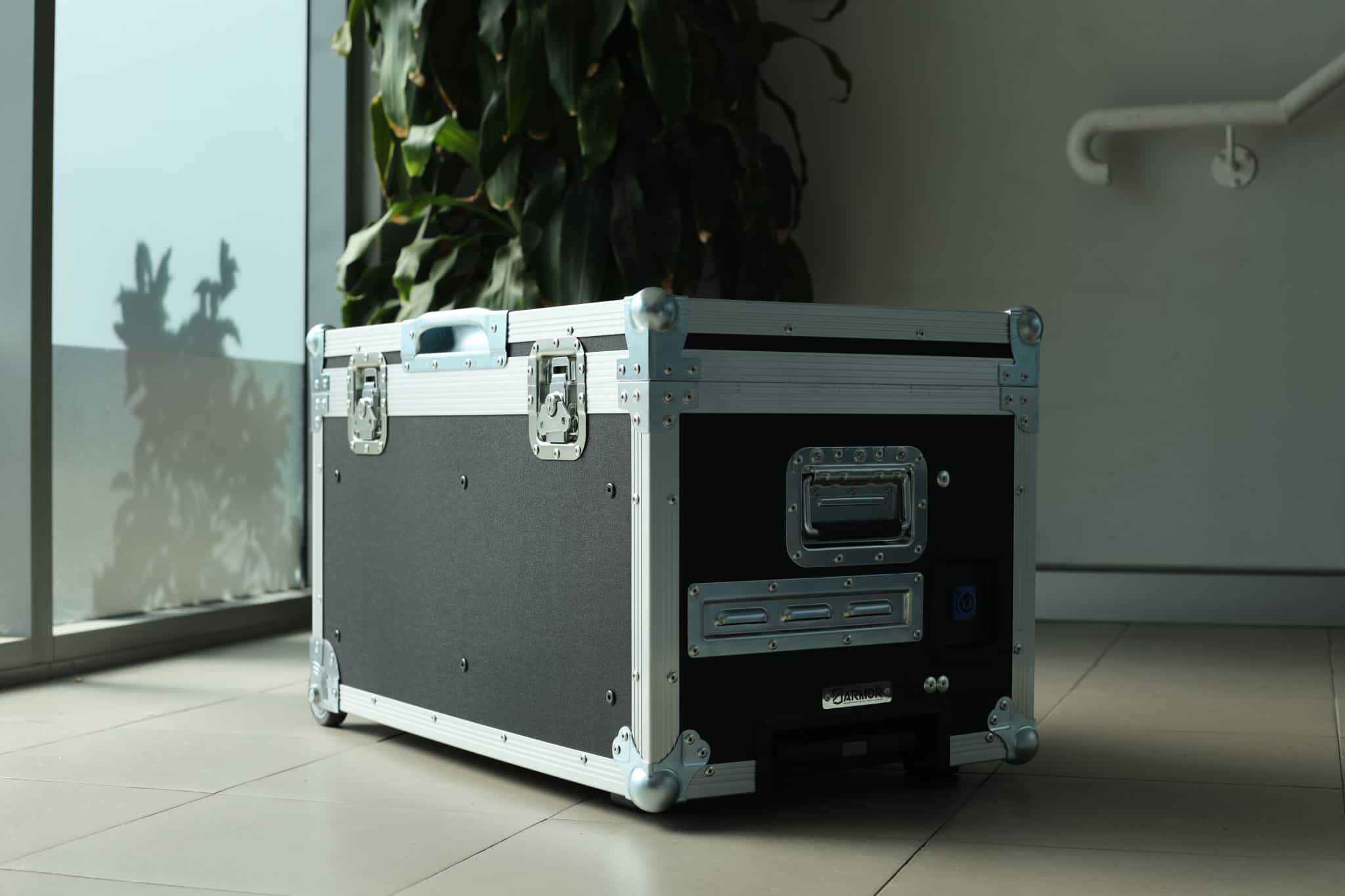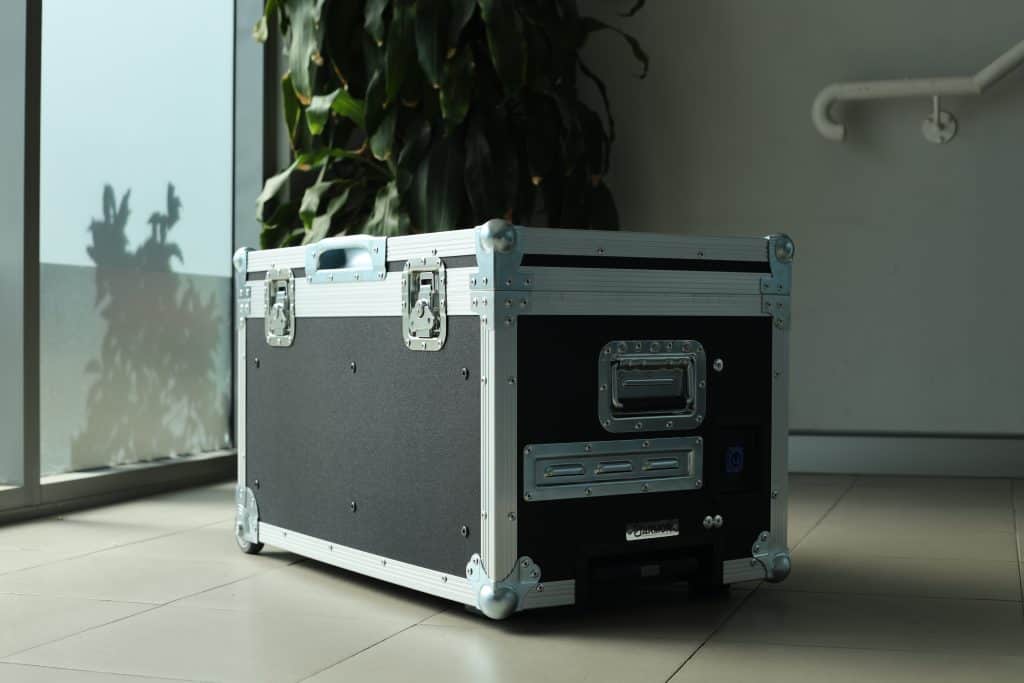 Functionality and Space Efficiency of the Charging Station
The inside of the case is separated into 16 spaces by horizontal dividers. On the left column of the spaces, there are 16 charging ports with 30W of power for each one. A sufficient number of charging ports and ample spaces provide the efficient storage and charging of the iPads.
The exterior of the case is made with 9mm thick plywood panels, painted in black. These panels are highly effective for protecting the iPads from external impact. 
The edges and corners of the case are covered with rigid aluminium extrusions and smooth ball corners which ensure the secure protection of the iPads from possible damages caused by external impact on the case during transportation. 
If you are looking for effective ways to charge and transport a large number of iPads, get in touch with us today to discuss your design requirement!