Hire Intelligence is a leading name in Australia's short-term computer rental market. Another project they wanted us to do is a custom twin 65″ tv road case. They started in 1992 and has long since been known for their competitive prices, excellent service quality, and unparalleled team. They are quickly expanding and is now located all over the globe.
This set of TV road cases are made with our signature Armor hardware. We chose Carjet castors for better mobility and applied a lift off lid so personnel can access and remove the monitors easily. The exterior is a very stylish glossy black honeycomb pattern enhanced by the aluminium frame and fixtures.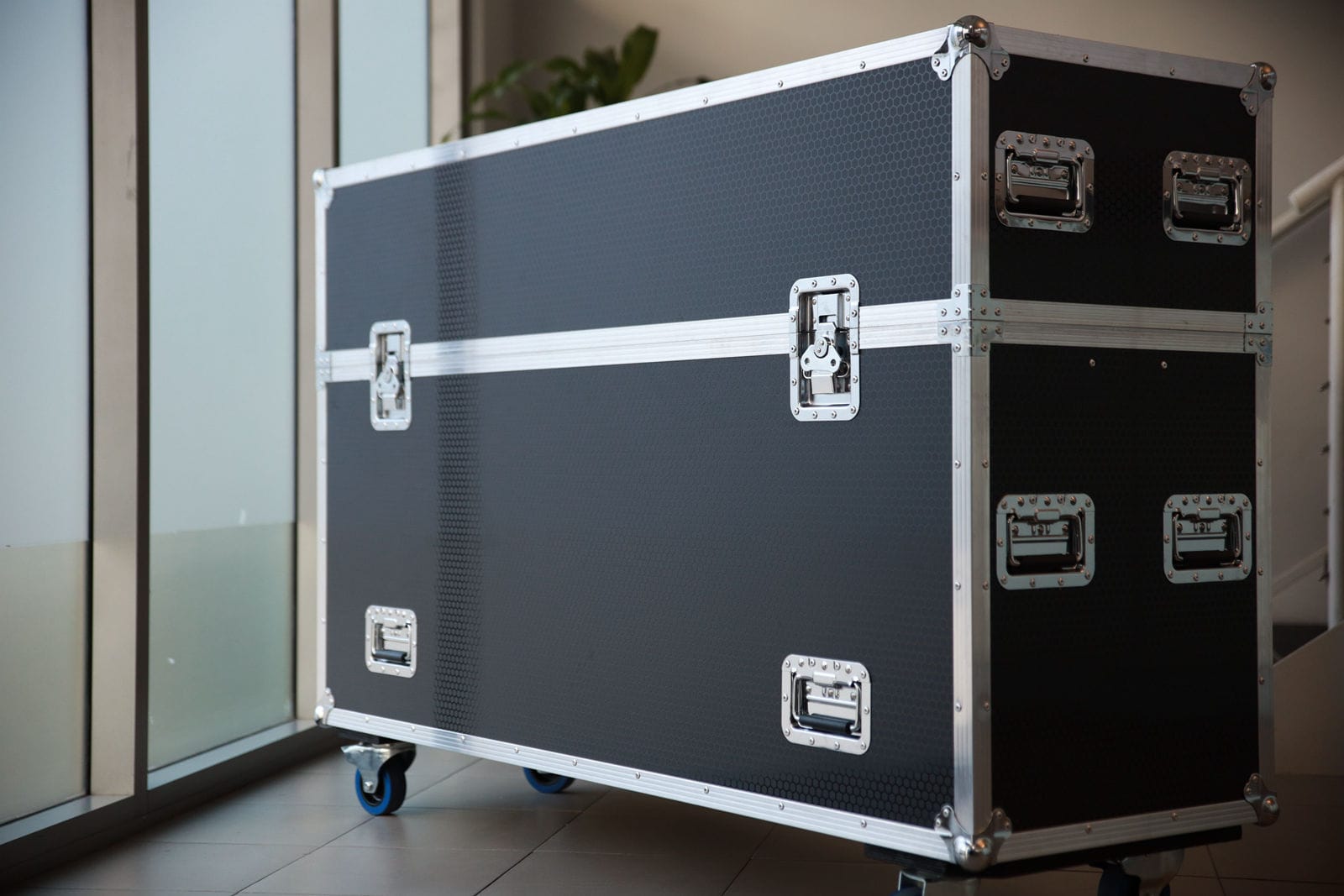 We can customise the interior foam and lining, so rest assured we can accommodate any brand and size of a monitor. This twin 65″ tv road case is fully customised to fit the TV snuggly inside. This allows maximum protection from bumps and turbulence.
If you have equipment or gadgets that you regularly carry during off-site business trips, you might need a road case to ensure their utmost safety. All our road cases are designed based on your preference, taking into consideration your logistical needs as well. We give a 5-year warranty on all our cases. Contact us for more information.