Many of you already know Bunjil Place is the Home of Arts and Entertainment in Casey. Recently they have ordered a road case to house 12 of Showpro Fusion BAR for their events. This one is another road case they have purchased from us to house 10 of Showtech Showpro Fusion PAR XII .
Unlike the Showpro Fusion BAR Lighting which is elongated, the former is small and round. Hence, we have designed a horizontal road case with a hinged door on top and further divided into 10 compartments where the lights can be individually positioned.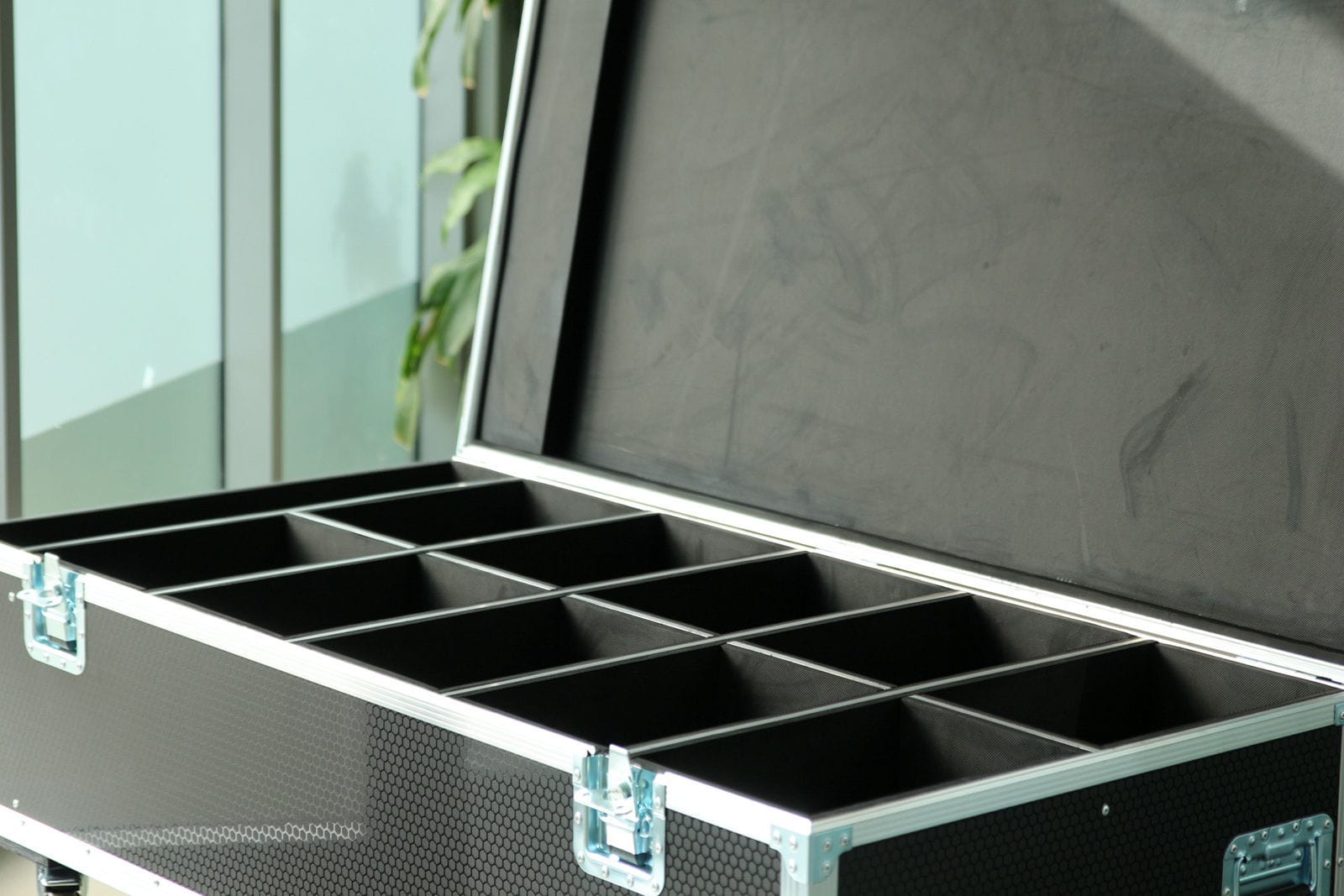 Each compartment can perfectly fit 12 x 10W Showtechpro Fusion PAR XII.  We've purposely designed the road case to be opened on top so it is very easy to pull up the lights when unloading. Whilst the Showtechpro Fusion BAR required full body support hence the opening was placed sideways, the Showtechpro Fusion PAR XII may be scooped by two hands from the top opening.
Each compartment is lined with an EVA foam to ensure full protection of the lighting fixtures from shock and sudden impact during the transport.  This Fusion Par Road Case is very economical and user-friendly.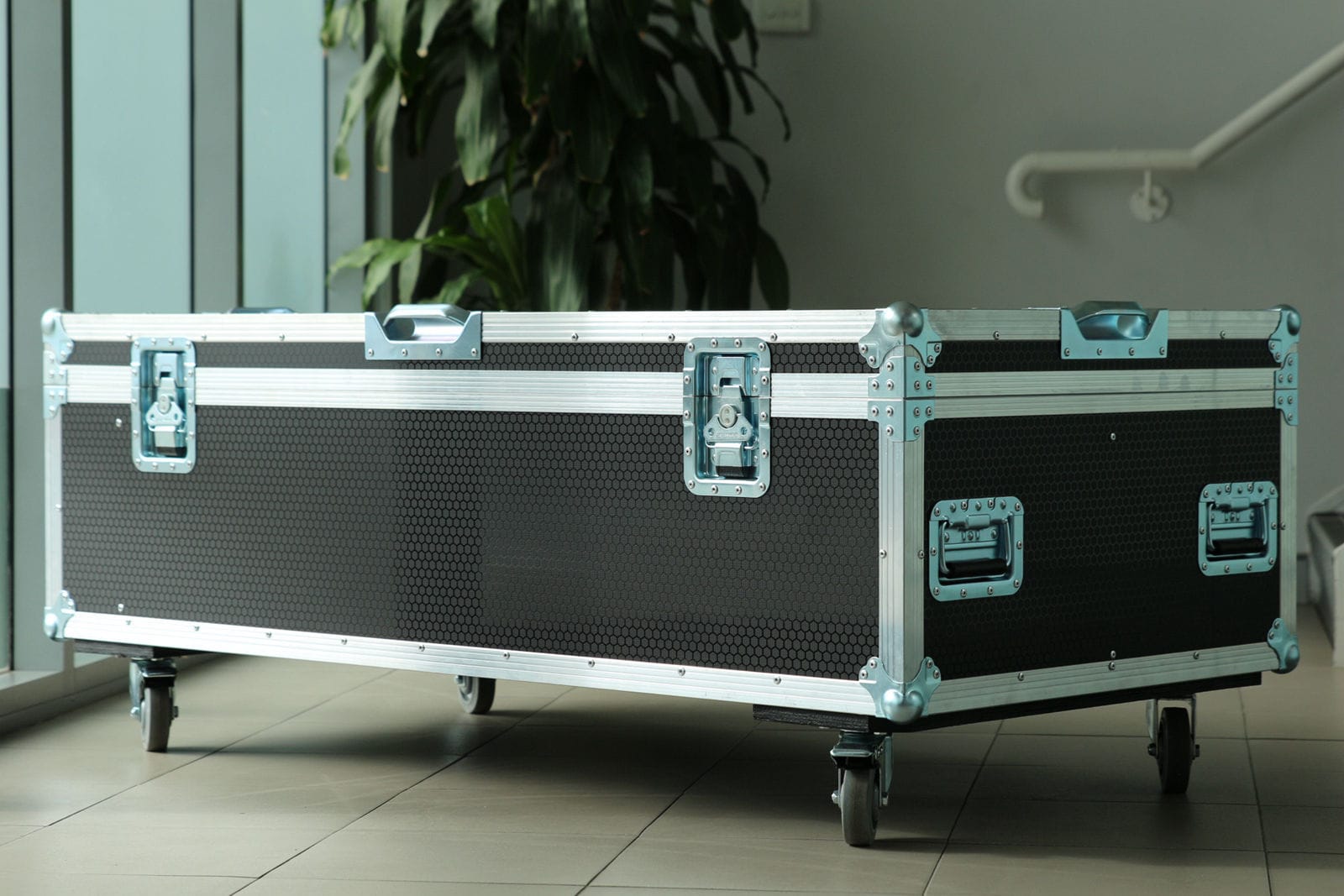 Since the top lid is hinged, all you need to do is pull up the handle to open and the top door stays upright while you load or unload the lightings. Once you're done, you can secure it with the two butterfly latches. There are handles on both sides and at the back of the road case to easily move it around.
Lighting fixtures are extremely delicate and fragile that is why we made sure our road cases offer optimum protection to keep them safe in transit.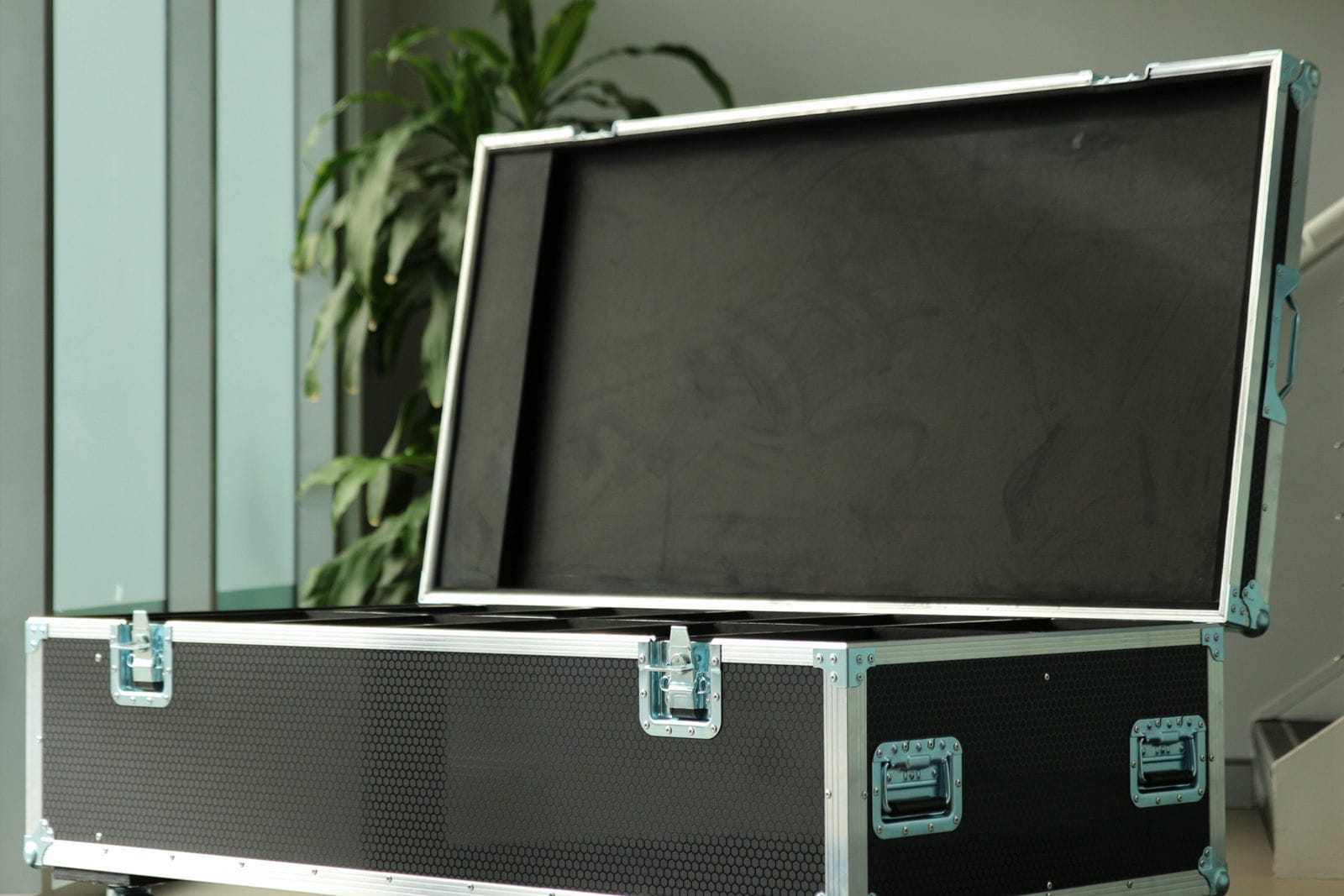 Do you want us to design a specific road case for your lighting fixtures? Our team is experienced in building road cases with built-in compartments. All of our road cases also come with 5 years warranty therefore providing an amazing value to your investment.
Please do not hesitate to contact us and inform of us of your intended design so we can give you a quotation.