Medtronic is a medical equipment manufacturer founded back in 1949 and is an expert in developing devices including implantable mechanical devices, drug and biologic delivery devices, and powered and advanced energy surgical instruments. They recently contacted our partner Transtage to design a road case with a built-in ramp to transport their medical carts and ordered in three quantities.
As you may know, medical carts are delicate and valuable equipment which is why Armor Cases have designed a robust road case with added features to meet the client requirements.
This road case is more than just a box. We've built this road case with padded support in the interior that holds the medical cart in place so even when the road gets rough, the equipment stays put inside. The design prevents the medical cart from sliding sideways or joggling inside and protects it from shocks and sudden impact.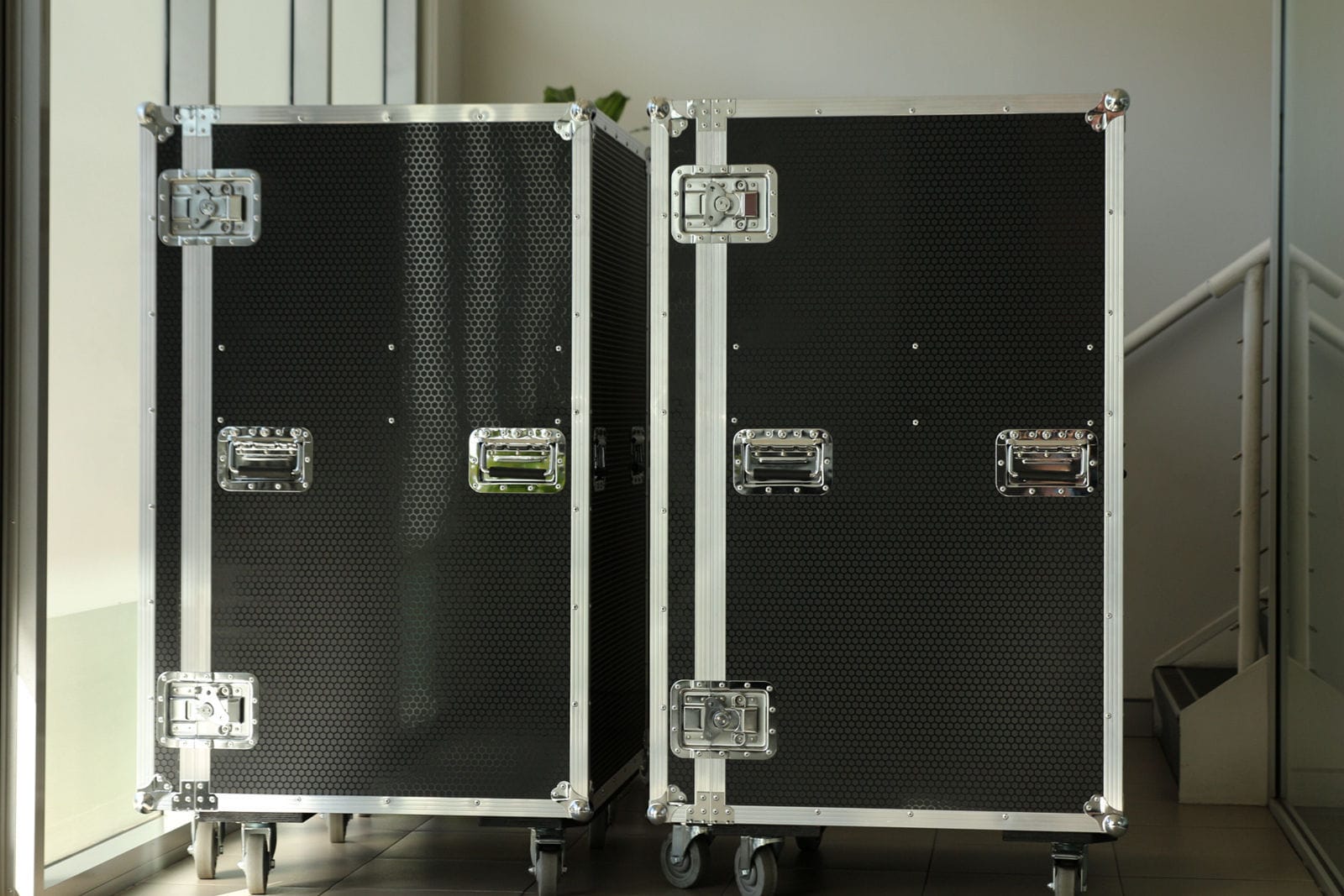 Since a medical cart is wheeled, we have built a carpeted ramp with a center guide for the users to easily aim and push the medical cart into the road case without worrying it will fell off the ramp halfway.
The ramp simply folds out when you open the door, making it easy to move in and out a heavy item without dropping or damaging anything.
Once the equipment is safely positioned inside, you can easily close the door before it and secure it with the two butterfly latches.
The advantage of using a front hinged door is that it allows users to access the equipment inside without fully removing the door.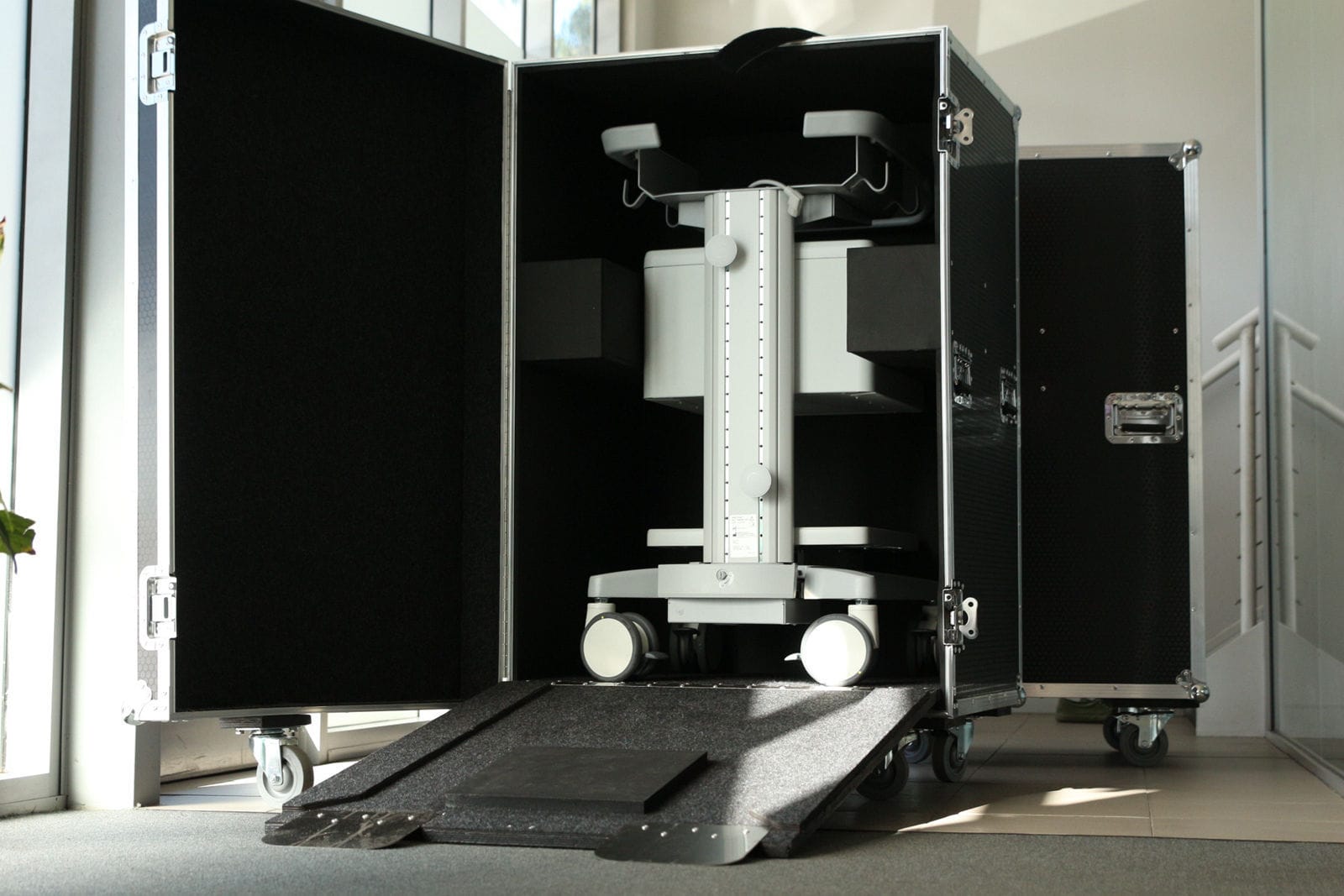 When you need to move any equipment that will be costly to repair or replace, work with us to design a case with all the features necessary to protect your equipment in transit.
Our team is experienced in designing and building bespoke medical road cases with built in ramp. All of our road cases have five years warranty thereby providing amazing value to all of our clients.
Please feel to contact us to get a quotation.