Bunjil Place is the home of arts and entertainment in Casey with lots of surprises happening after dark such as many gigs, art displays, and festivals. Recently they have contacted Armor Cases to make a custom-made lighting road case for 12 of Showpro Fusion BAR for their events.
Since lighting fixtures are essential for the hive of activities that they host annually, we have designed a bespoke road case with 12 convenient storage compartments to get a handle on all their lighting fixtures whilst in transit.
We have designed this road case using high-quality laminated plywood with 12 equally sized compartments where the lighting fixtures can be horizontally placed.  As you can see, the interior is very neat and highly organized, thus ensuring optimum protection for the lighting fixtures.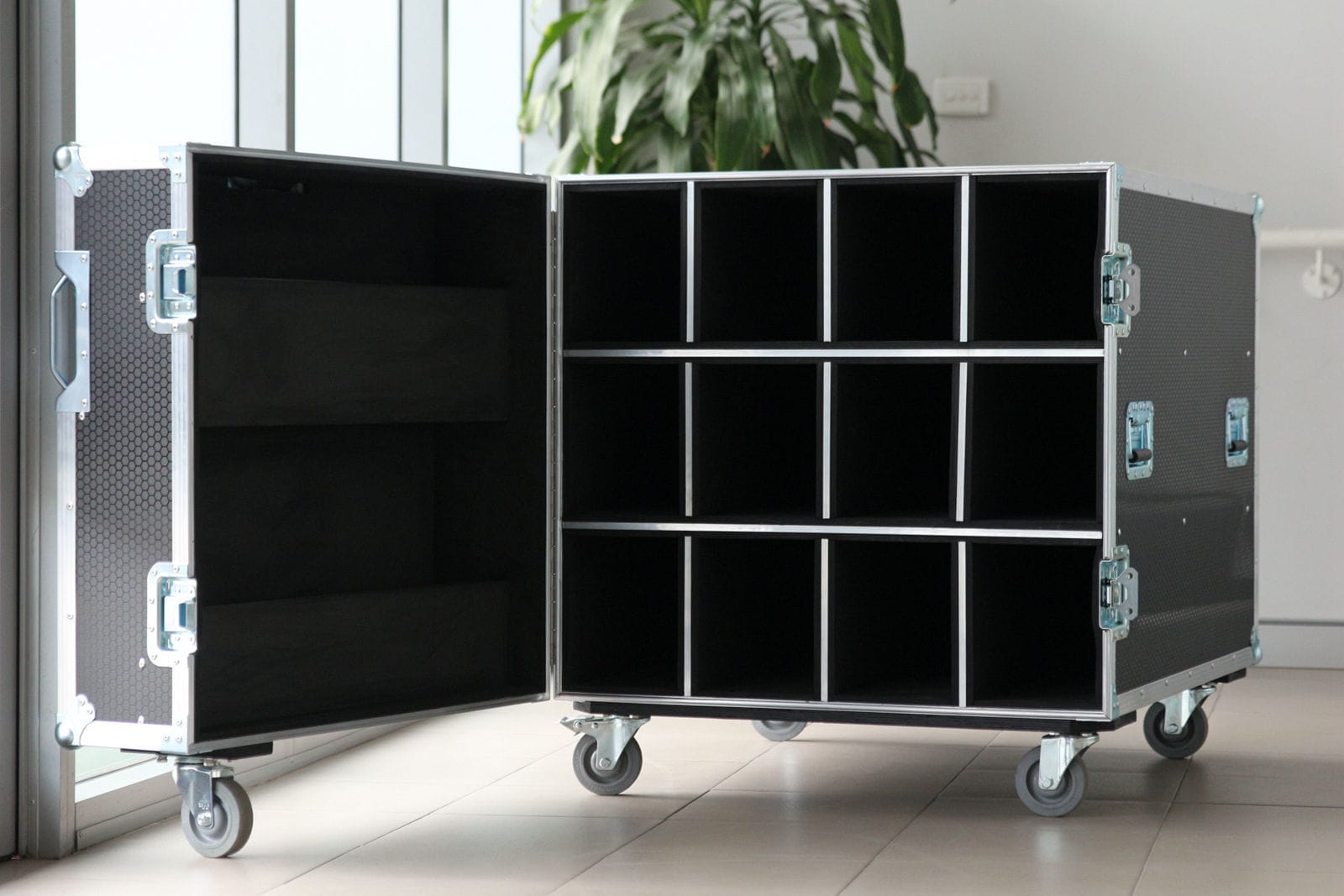 This road case is purposely designed with a hinged door that can be opened sideways to allow easy and full access to the compartments without the need for heavy lifting.
It is very use user-friendly as once the case is opened it only slides sideways, thanks to the castor installed at the bottom of the hinged door. It doesn't only prevent the door from sagging but also makes it easy for users to open and close regardless of its weight.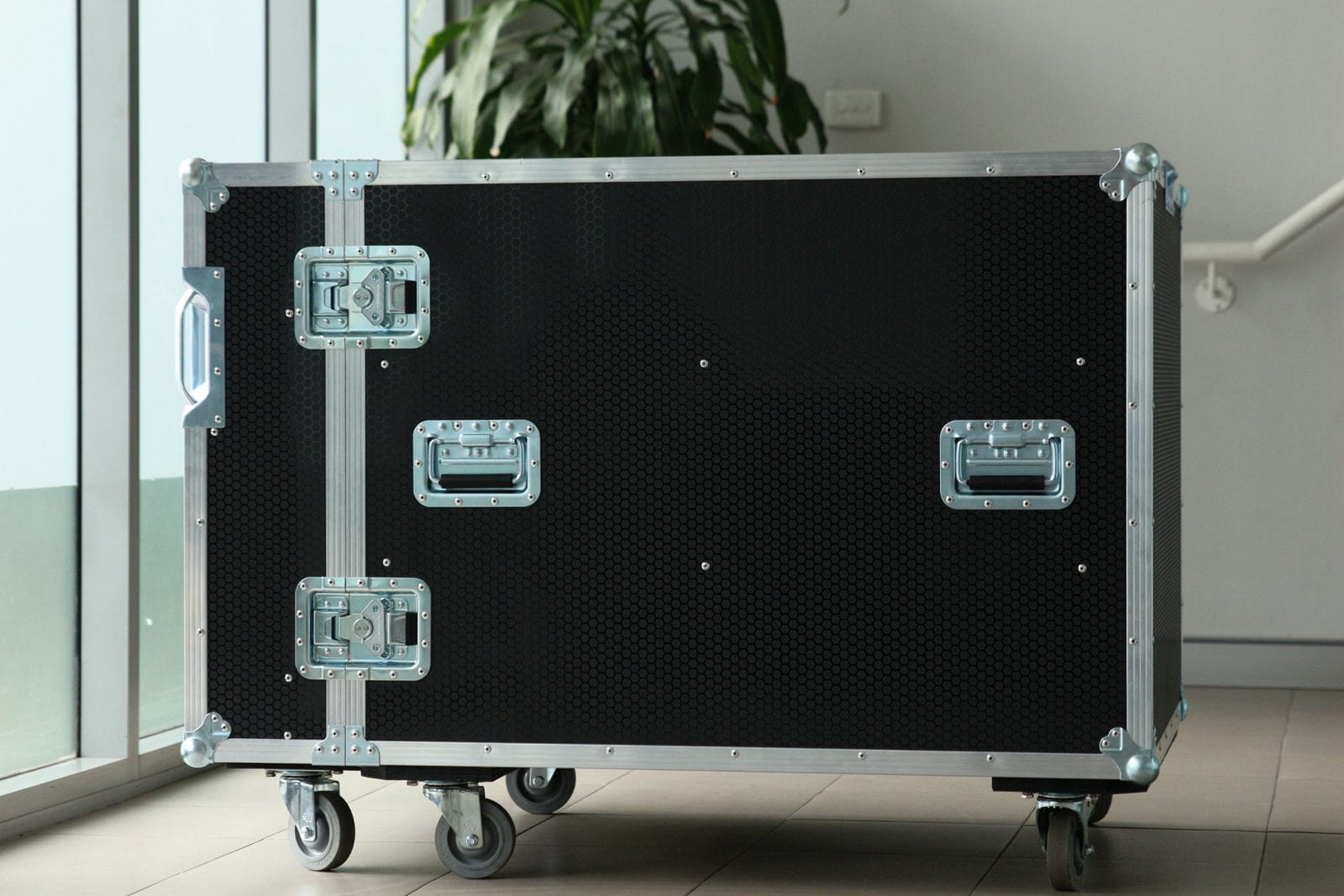 Armor Road Cases made sure that the road case addressed Benjil Place's request for a sturdy and strong road case that would perfectly organize their lighting fixtures. We have also added features that improve the road case's aesthetics and durability.
We used Penn Elcom hardware to make it long-lasting.  There are two large handles on the top and the side of the road case that help users to comfortably pull it upon moving. The large handles are perfectly suitable for its size.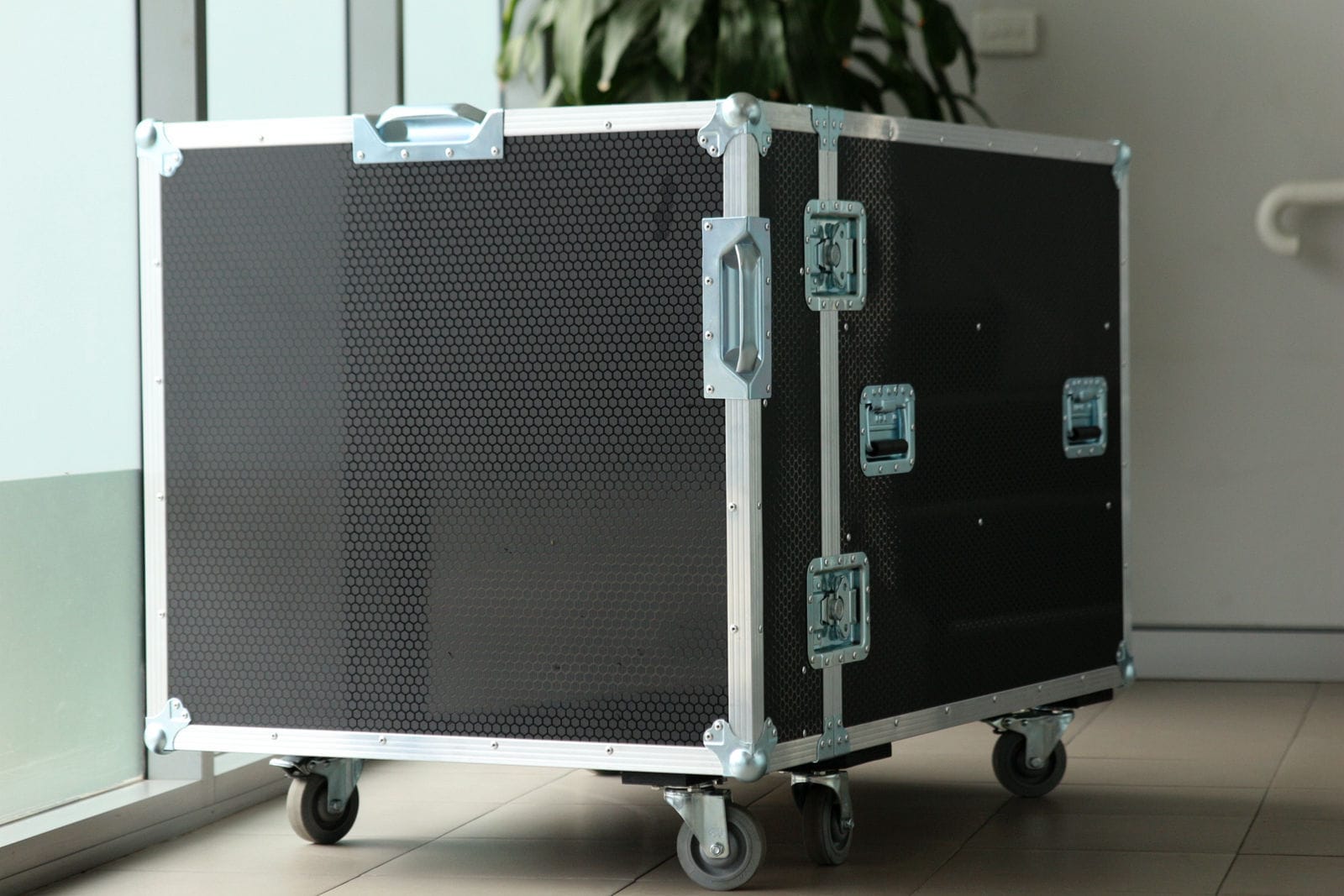 Designing and building road cases requires a great deal of skills and experience to best understand every request from our clients. We are proud to say that our team has taken years of practice to gain the technical knowledge they have today.
So if you are looking for a unique road case to safely house your lighting fixtures, please feel free to contact us to get a competitive quote.  We will put in great efforts to come up with the best design.