A customized road case for carrying parts and accessories of a drum kit has been designed and built by our team of experts. The case features storage compartments and drawers for safekeeping of hardware and accessories of drum sets.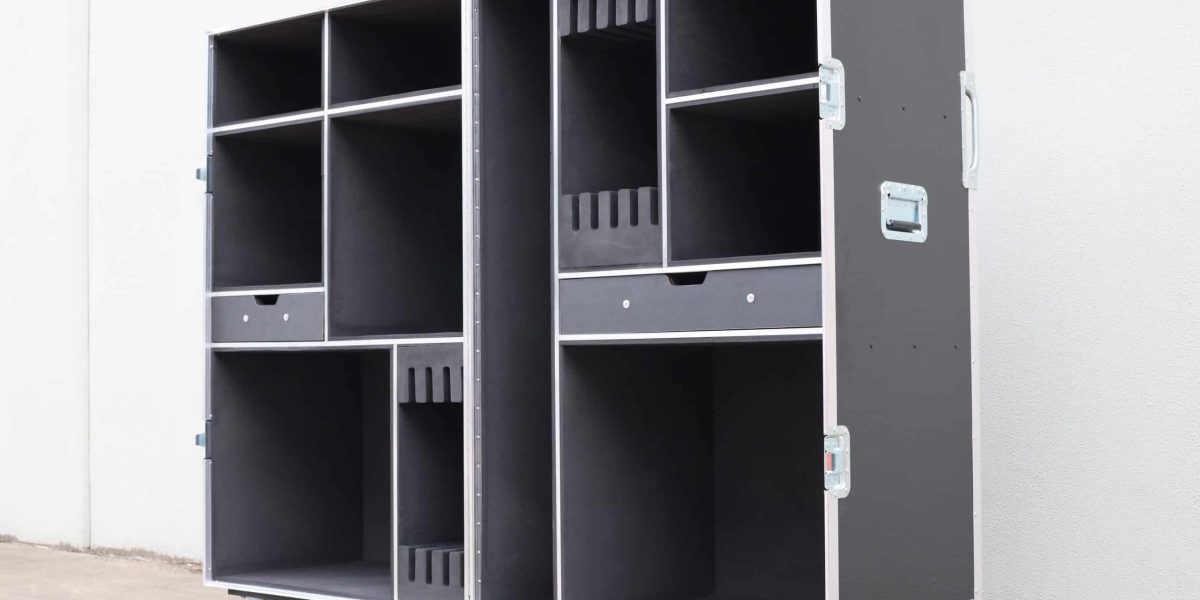 The drum case is designed to be a touring drum locker which has an individual compartment for each accessory of the drum kit. There are two drawers for storing small parts of the drum set. All the compartments are individually carpeted, foamed and blocked so that enough protection is provided to the delicate parts/accessories of the drum kit. This case is built with a clamshell design which saves space while giving maximum storage and also allows easy load-in and load-out of the case.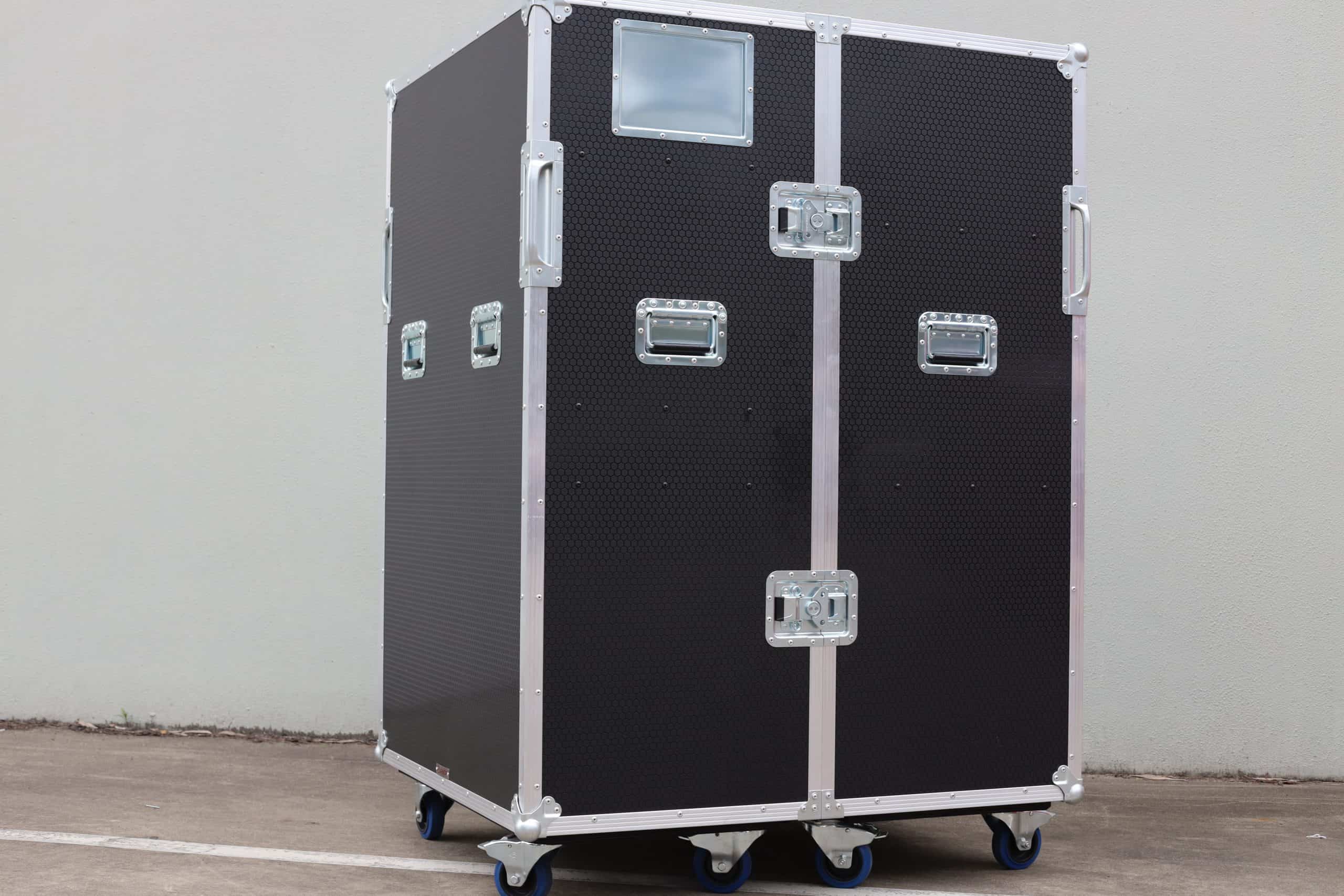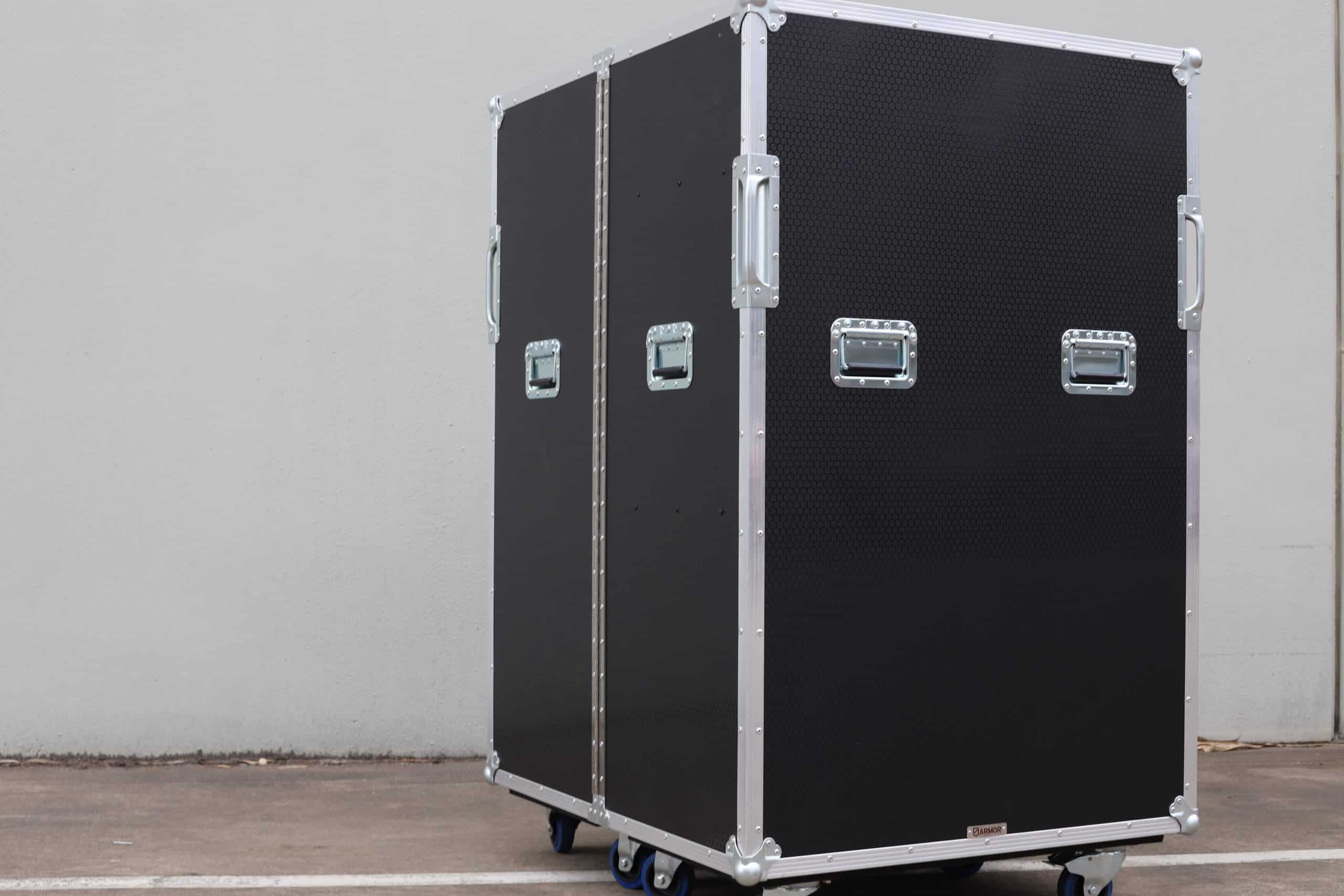 We have used 12mm laminated plywood panels with Penn-Elcom hardware so that the case is strong and sturdy. It can withstand any vibrations, shakings or crashes while transporting. It features side handles, 2 on each side, and corner handles, 1 on each corner for easy navigation of the case.
Each drummer and tech has specific requirements for drum case. We can customize the case as per your individual needs.  The case can be split into multiple trunk cases for each part of the drum set or it can be designed to be a touring drum locker that holds toms, snares, bass, cymbals as well as hardware. Please feel free to contact us if you are looking for a drum locker case for your drum kit.