One of our regular clients NEP Australia has once again requested some custom road cases from us. At Armor Cases we like to continually innovate and make available new solutions. In this instance, we ventured into suspension rack case designs to address a market that needs shock absorption for their rack mounted equipment.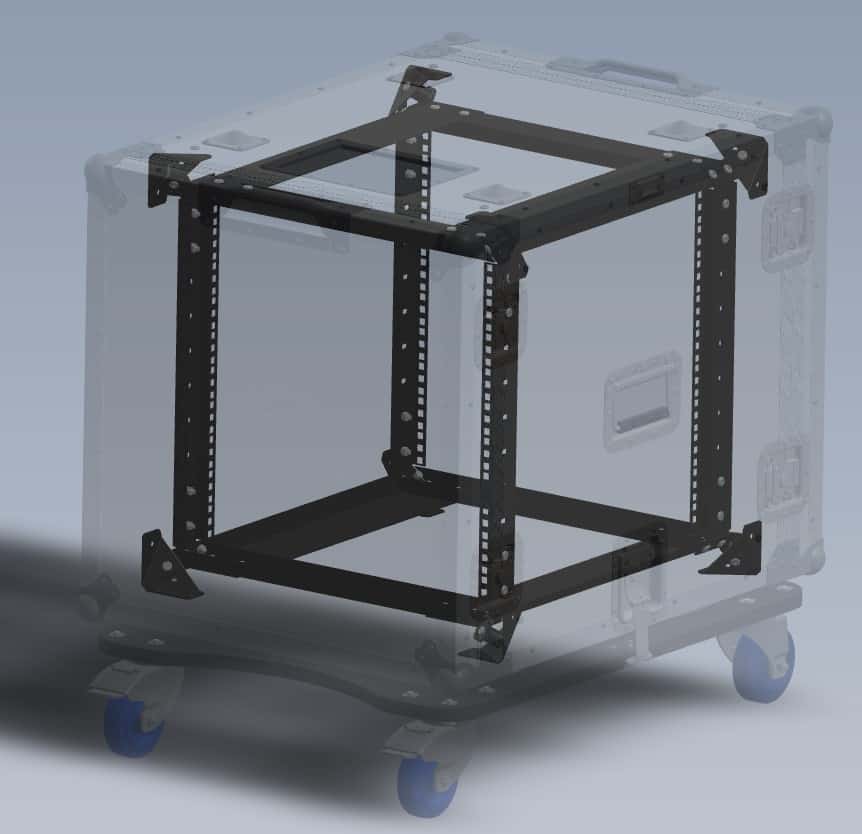 At their heart of our suspension rack cases is a Penn Elcomm 8800 shock mount system. The rack strips themselves don't touch the case at all. Instead, they are built into a frame that is kept suspended in the middle of the case. The only points of contact are the corners of the frame which contains stiff rubber to allow some give and shock absorption during a bumpy jouney.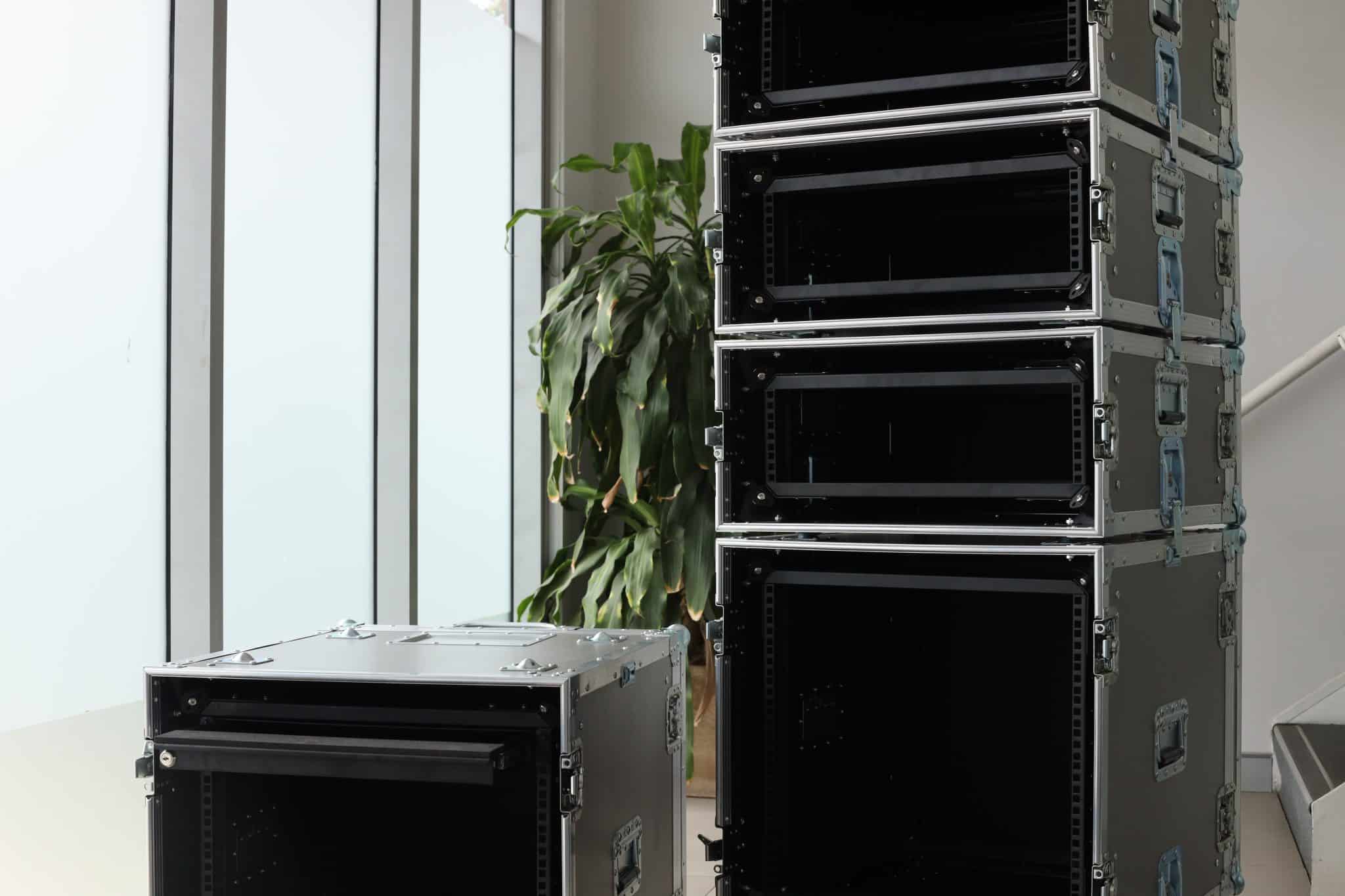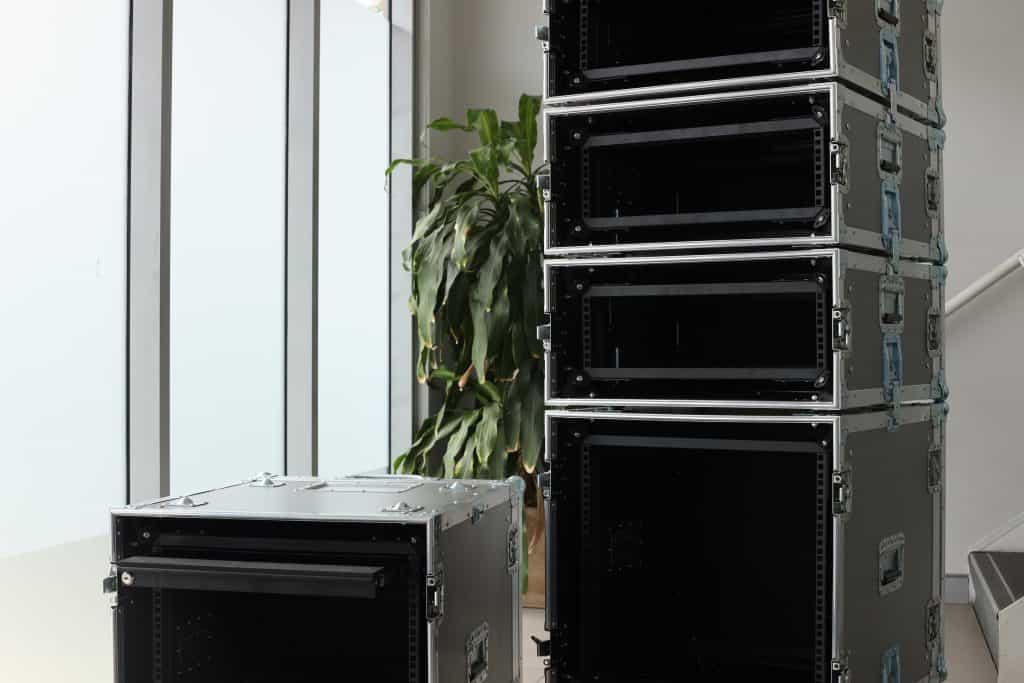 The shock mount system come in a variety of depths. For these cases we used 507mm on all of them to allow the cases to have the same base so that they can be stacked. As can be seen on the image to the left this order contained a combination of 10RU and 3RU rack cases.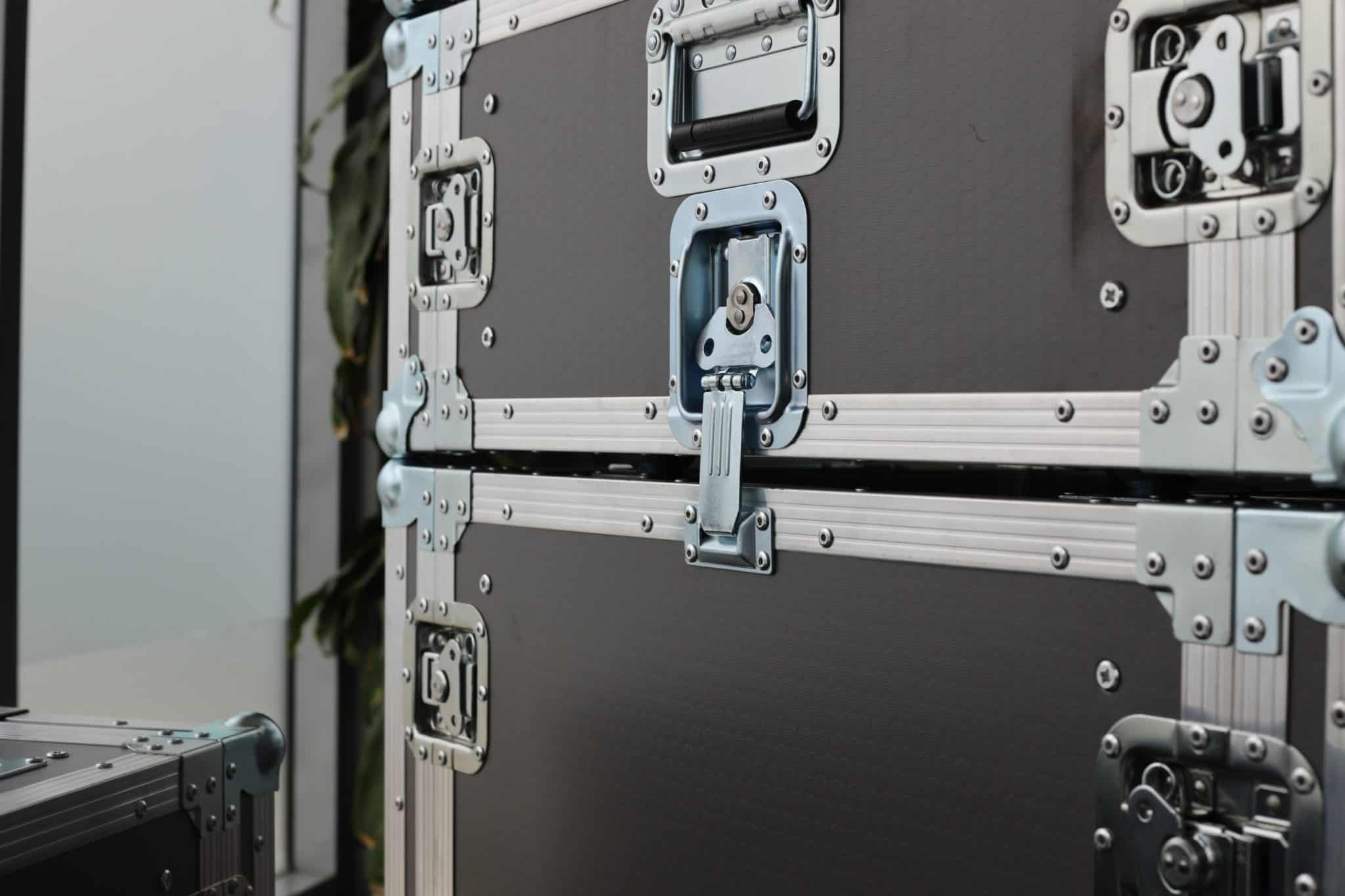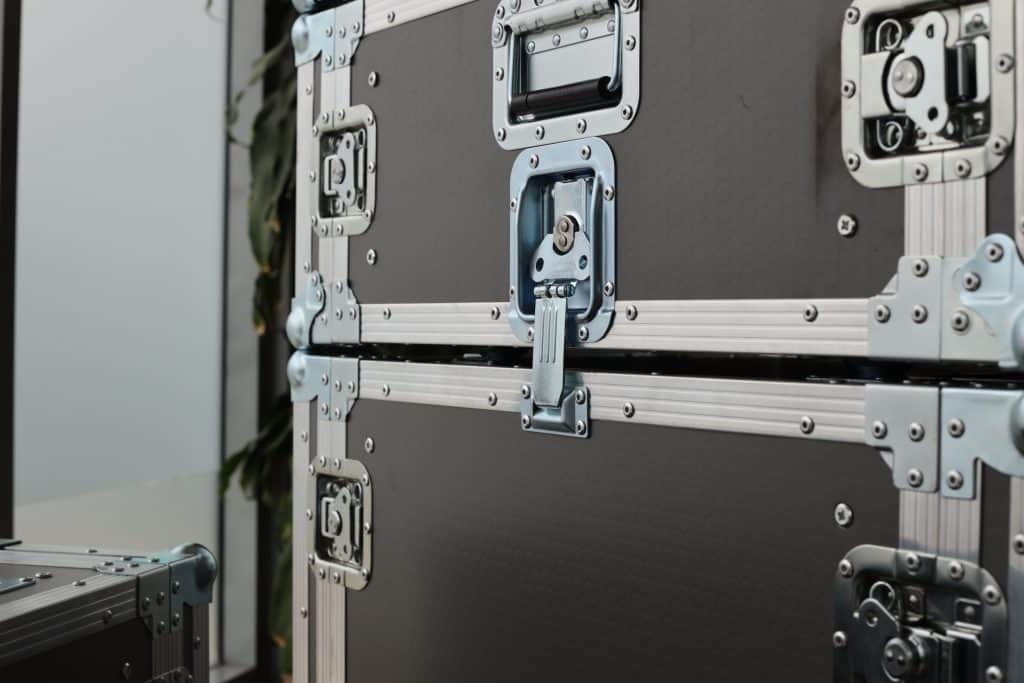 The combination of metal feet and Penn Elcom 2000 overlatches enables these cases to easily line up and stay secure as they stack on top of each other, even after a collision.
There is also an overlatch and catch set between the case and castor board to allow the two to be separated when needed.